Katsuren Castle Ruins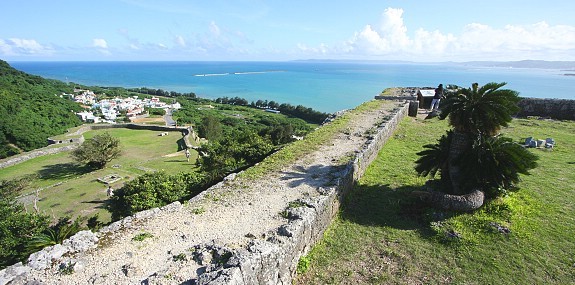 The Katsuren Castle Ruins sit on a steep hill close to the coast and offer attractive views over the landscape below. Just a few stone walls and foundations remain of the former castle. The site is included as one of the UNESCO World Heritage designated Castles of the Ryukyu Kingdom.
Katsuren Castle is most famous as the seat of Lord Amawari in the 15th century. According to legend, Amawari was a sickly child that got abandoned in the mountains to die. However, the child survived and grew into a powerful leader who defeated an oppressive lord and took over Katsuren Castle. Amawari's later attempt to attack Shuri Castle ended in failure and his death.