On April 1, 2014, the consumption tax increased from 5% to 8%, causing widespread changes to transportation fares. This page has not been updated yet, and some of the fees and fares in this section may not be up-to-date.

The Katsuren Castle Ruins are located in central Okinawa Honto in the middle of the Yokatsu Peninsula that juts out to the east of the island, about 25 kilometers northeast of Naha.

By bus

Take bus number 52 from Naha Bus Terminal to Katsuren Danchi-mae (勝連団地前, 100 minutes, 1210 yen, 1-2 buses/hour), from where the castle ruins can be reached in a five minute walk. Alternatively you can take bus number 27 to Nishihara bus stop (西原, 1-2 buses/hour), but the bus ride takes 20 minutes longer and the bus stop is a ten minute walk from the castle ruins.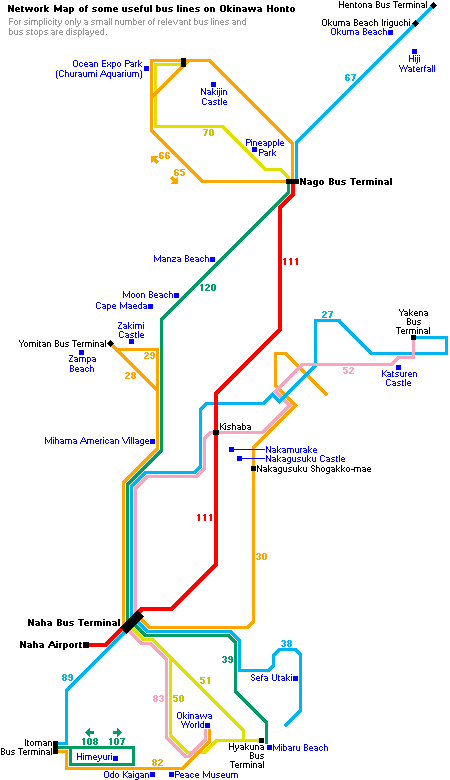 By car
By car, it takes about one hour to reach the castle ruins from Naha if using the expressway between Naha and Okinawa Minami IC (400 yen one way).
How to get to and around Okinawa Honto