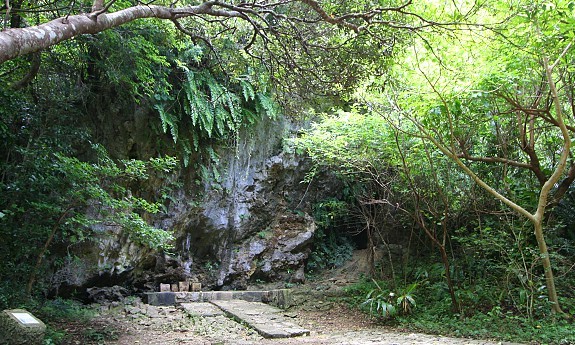 Sefa Utaki (斎場御嶽) is an important sacred site of the indigenous Okinawan religion, which, similar to Shinto, places emphasis on the worship of nature. The site is located on a densely forested hillside along the ocean and features several rock formations, which are connected with each other by walking trails. Sefa Utaki is included as one of Okinawa's World Heritage sites.
Although regarded as a powerful spiritual site beforehand, it was in the early 16th century that Sefa Utaki came into prominence. During this period the Okinawan religion underwent reorganization and centralization under the royal government, and Sefa Utaki became one of the main locations for religious ceremonies and rituals. Reflecting the strong connection between the royal family and the religion, the sites for prayers at Sefa Utaki were named after important places in Shuri Castle.
Any Questions? Ask them in our question forum.