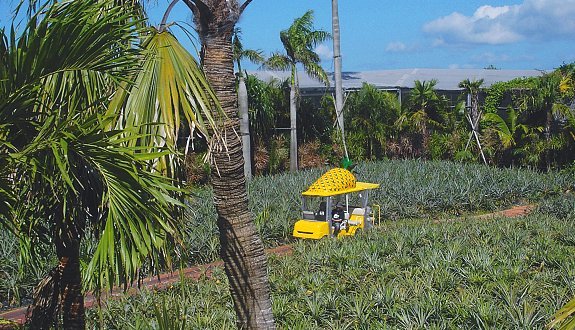 Pineapples have been cultivated on Okinawa as an agricultural product for around a century. However, due to the arrival of lower priced pineapples from overseas, the industry has suffered in recent decades. As a result, some farms are now promoting the fruit as a tourist attraction. The Nago Pineapple Park (ナゴパイナップルパーク), a small, enjoyable theme park about pineapples, is a result of such promotion efforts.
The admission ticket to the park includes a ride on an automatic vehicle through pineapple fields and a tropical garden, and all-you-can-sample pineapple products in the adjacent souvenir shop. Among the various products are pineapple wines, juices, cakes, chocolates, as well as dried and fresh pineapple. During certain times of the year, it is also possible to observe how pineapples are peeled, cut and canned in a small factory on site.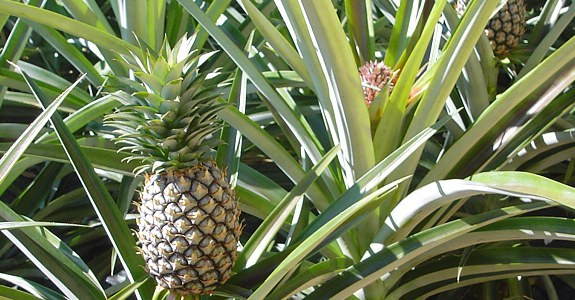 Any Questions? Ask them in our question forum.