10 Spots to Experience Spiritual Wilderness and Exciting Traditions in Gunma Prefecture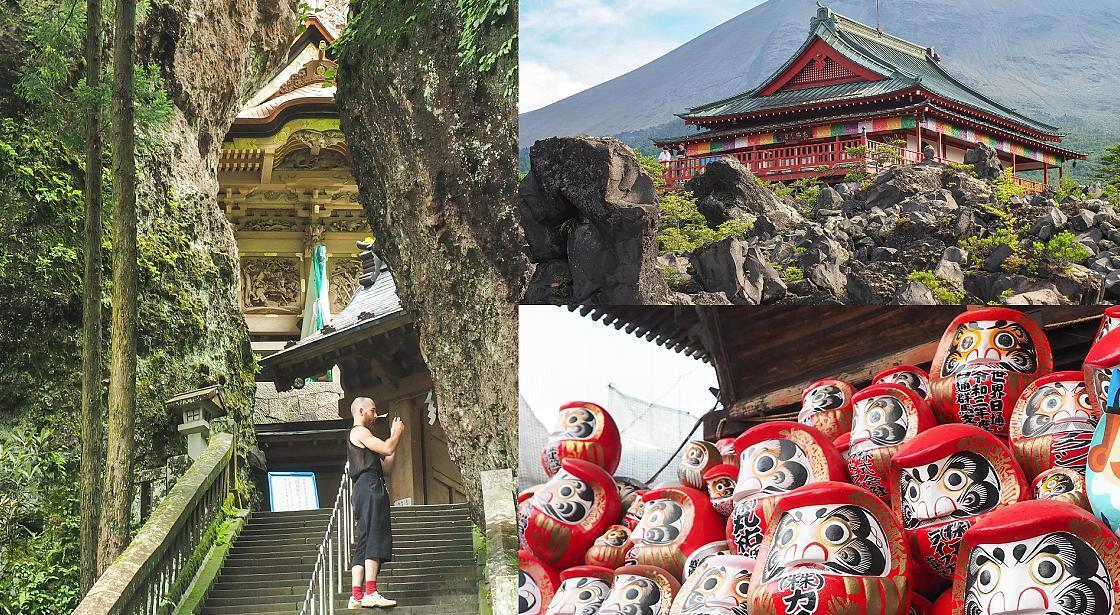 Gunma, reachable in under an hour from Tokyo by bullet train, is a mountainous landlocked prefecture bristling with deep traditions and profuse nature. Within its borders lie sights and activities suiting every kind of traveler, from rousing adventures at Lake Haruna and Mt. Asama Magma Stone Park to blissful relaxation in the stunning hot springs of Takaragawa Onsen and more. Plus, for the more artistic, fascinating traditional handicraft workshops like "daruma" and "kokeshi" painting await! For this article, we've hand-picked 10 spots and experiences sure to tempt you over to this lesser-known yet highly accessible slice of Japan!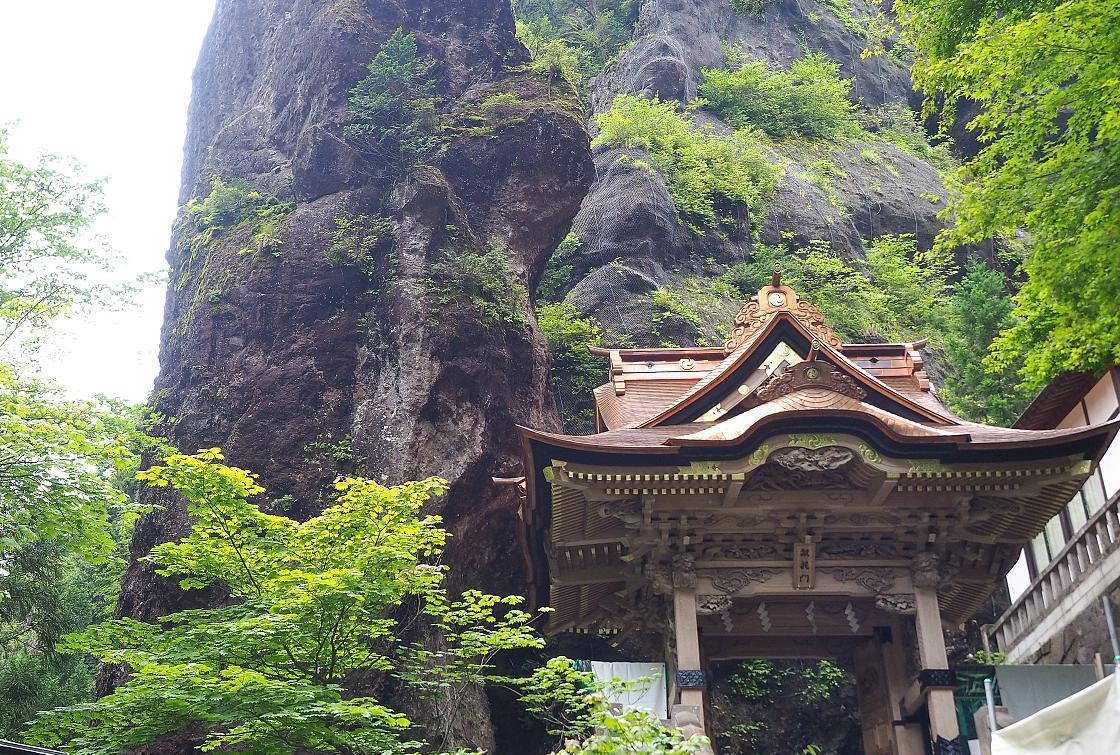 1. Haruna-jinja Shrine
One of Gunma's spiritual heartlands, the sublime Haruna-jinja Shrine is tucked between enormous cliff faces nestled in a mossy forest halfway up Mt. Haruna. Believed to have been established as early as 586 AD, the complex houses several shrine buildings, each hundreds of years old, occupying a sizable 150,000 square meter tract of land connected via a 700-meter-long cobblestone path cutting through the dense wilderness. In recent years, fragments of ancient Buddhist statues, coins, iron nails, arrowheads, and more have been uncovered on the grounds, illustrating a profound, dynamic past stretching back millennia.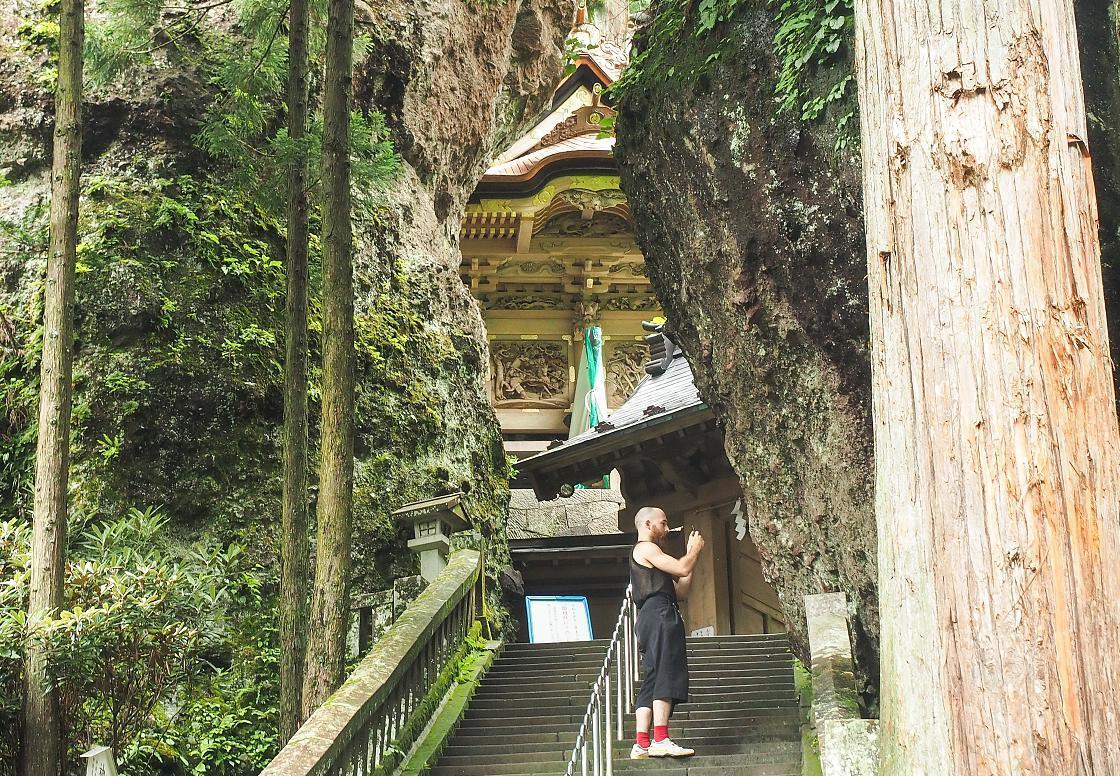 While only a brief, comfortable walk to the shrine, the thick canopy made up of maples, cedars, and more excite one's sense of adventure, making hours go by like minutes. Highlights include the four-pillared Soryumon Gate, built in 1855 with muted wooden tones and carvings of dragons, and the intricate crimson-colored main shrine building, which was reconstructed in 1806 and sits next to the imposing "Misugataiwa" boulder. After touring Haruna-jinja Shrine, make your way down to the nearby Lake Haruna, a scenic caldera lake with rentable paddle boats where you can take in the view of the symmetrical cone-shaped Mt. Haruna-Fuji from afar.
Name
Haruna-jinja Shrine
Opening hours
7:00 am - 6:00 pm (until 5:00 pm in winter)
Closing days
None
Price
Free
Address
849 Harunasanmachi, Takasaki, Gunma
群馬県高崎市榛名山町849
Google Maps
Access
Approx. 50 min drive from Takasaki Station
Website (Japanese)
https://www.haruna.or.jp/
Website (English)
Gunma Official Tourist Guide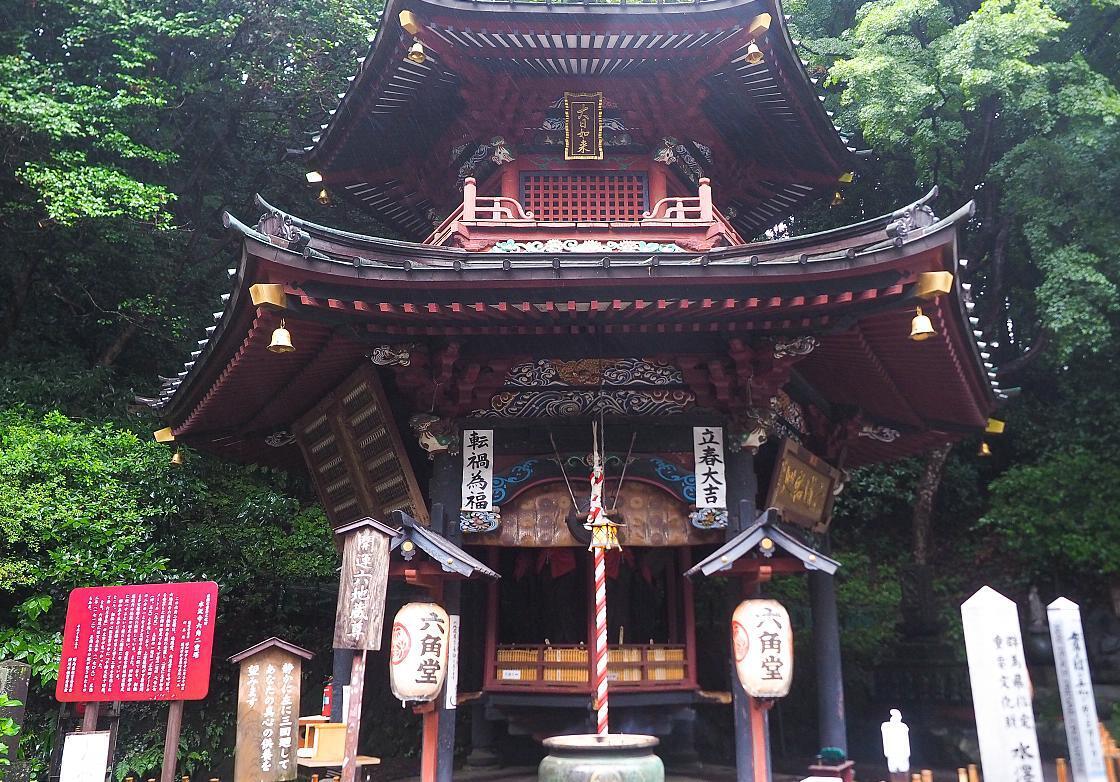 2. Mizusawa Kannon Temple
For a spiritual double dosage, follow up your shrine visit by touring a temple. While Gunma has no shortage of fascinating Buddhist temples all worth exploring, the prestigious Mizusawa Kannon stands out among the rest, and it is just a 25-minute drive from Mt. Haruna.
Founded by the priest Hyegwan from the ancient Korean kingdom of Goguryeo, the atmosphere around Mizusawa Kannon droops with the weight of its profound 1,300 year history. It enshrines a statue of the Eleven-faced, Thousand-armed, Thousand-eyed Kannon (Buddhist Goddess of Mercy), said to have once been owned by Princess Ikaho and believed to eliminate the seven misfortunes.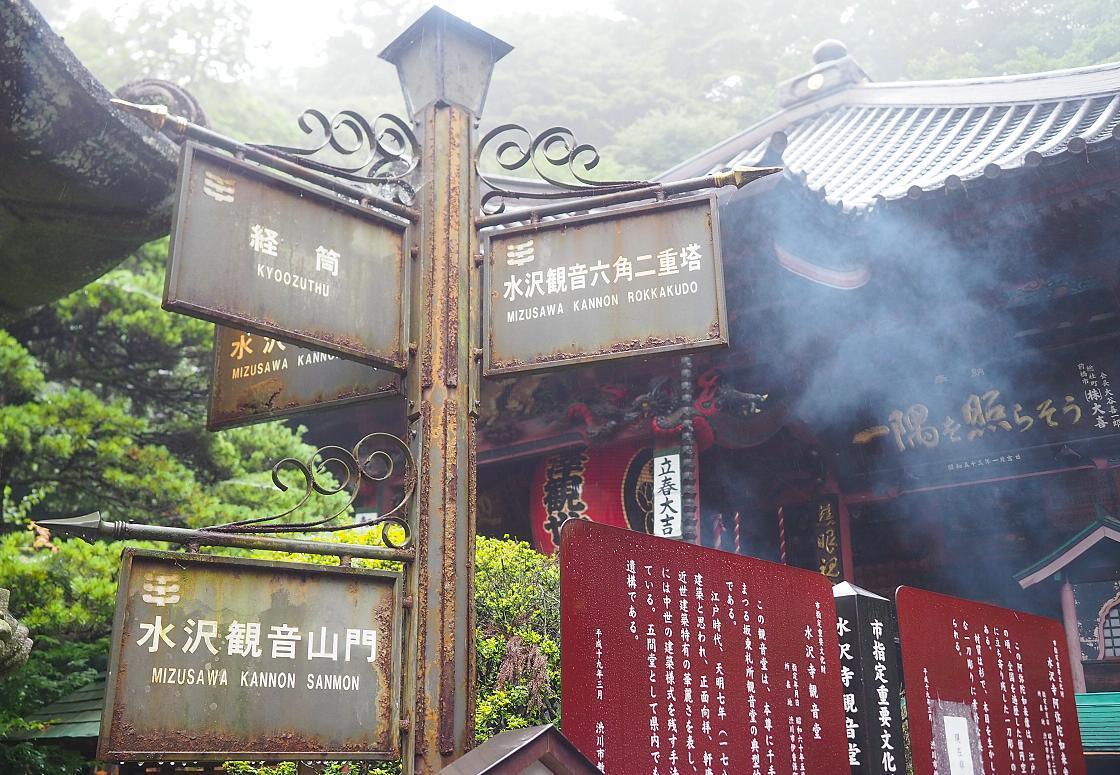 The temple buildings radiate a subdued yet striking crimson hue,?intricately decorated with a myriad of carvings, paintings, calligraphy, statues, and more. Along with the magnificent main hall, one is drawn to the hexagonal two-storied pagoda, which was built during the Genroku period (1688 - 1704), and holds six statues of the bodhisattva Jizo on a moving pedestal which you can spin to the left three times to have your wishes granted. Mizusawa Kannon is also the 16th stop on the Bando 33 Kannon Pilgrimage, a 1,300 km trail through the depths of the Kanto region inspired by the legendary Saigoku Kannon Pilgrimage in Kansai and established in the early Kamakura period (1185-1333).
One final must-see at Mizusawa Kannon is the unique fortune-telling machine, which has a robotic lion performing the traditional "shishimai" lion dance before handing you an "omikuji" paper slip detailing your luck. There is also a farmers' market and rows of stalls selling local knick-knacks and delicacies around the temple grounds, along with the beloved udon restaurant Osawaya just a short walk away.
Name
Mizusawa Kannon Temple
Opening hours
Weekdays: 9:00 am - 4:00 pm
Weekends: 8:00 am - 5:00 pm
Closing days
None
Price
Free
Address
214 Mizusawa, Ikahomachi, Shibukawa, Gunma
群馬県渋川市伊香保町水沢214
Google Maps
Access
Approx. 40 min drive from Takasaki Station
Website (Japanese)
https://mizusawakannon.or.jp/
Website (English)
https://mizusawakannon.or.jp/en
Gunma Official Tourist Guide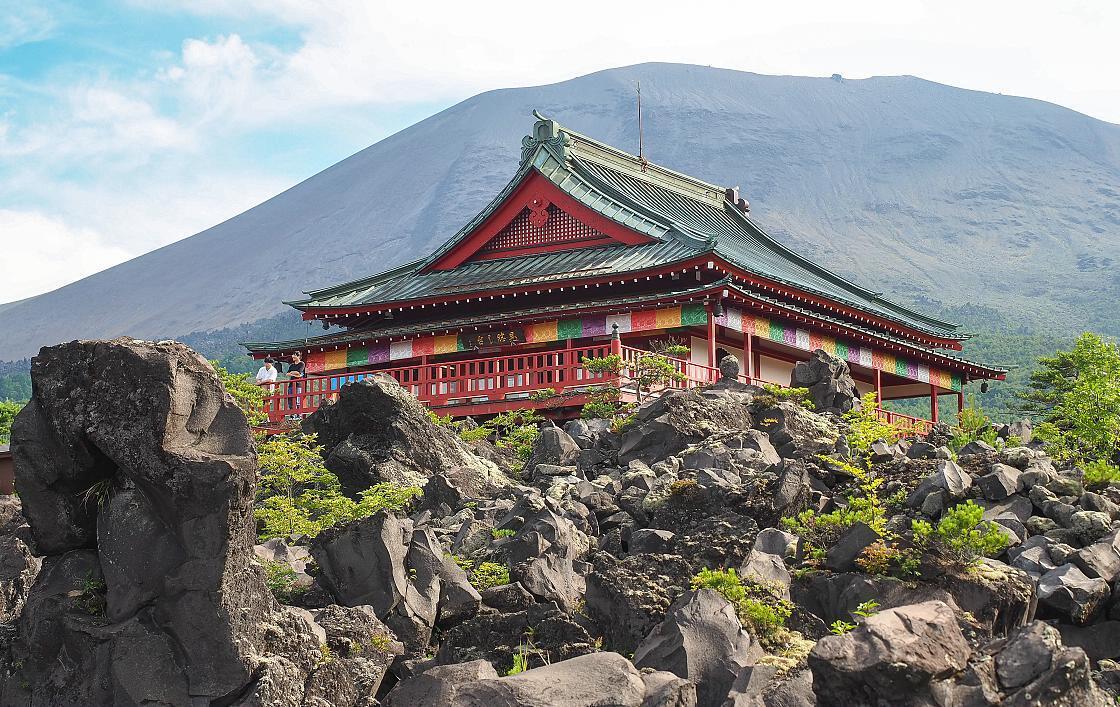 3. Mt. Asama Magma Stone Park
Mt. Asama Magma Stone Park, also known as the Onioshidashi Volcanic Park, is a surreal landscape formed by masses of dark, craggy volcanic rock set against the monumental Mt. Asama, the most active volcano in central Honshu. Behind the facade of shops and restaurants is an expansive network of paths, allowing visitors plenty of opportunity for exploration best enjoyed on the one-hour trek to the inner sanctuary. The rock here is called "Onioshidashi lava," which was expelled during an eruption in 1783 and remains remarkably untouched by weathering. While causing the destruction of the original forests, around 100 varieties of new alpine plants have since sprung up between the rock, dressing up the barren terrain with a scattering of greenery during the warmer months before disappearing under a blanket of winter snow.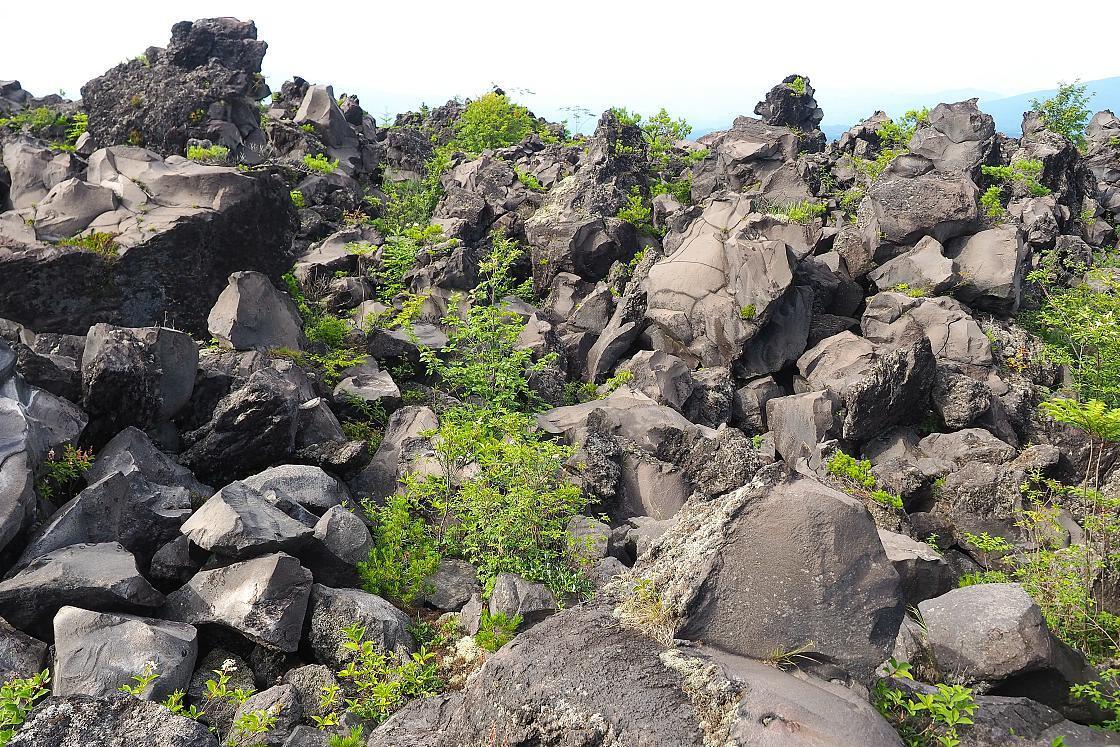 Unsurprisingly, Onioshidashi has long been the subject of local myth. Past residents lived in fear of the demon they believed lurked within Mt. Asama, who would throw out lava when enraged, giving birth to the name "Onioshidashi," which means "the demon who threw."
Atop the park hill is the picturesque Asamayama Kannondo Temple, whose bright crimson colors offer a photogenic contrast to the surrounding gray and green, with sweeping vistas to boot. It was built in 1958 for the victims of the 1783 eruption, and is frequented by worshippers seeking protection against misfortune. After soaking in this ferocious volcanic terrain, you'll no doubt carry a greater appreciation for the powerful forces lurking beneath the Earth.
Name
Mt. Asama Magma Stone Park (Onioshidashi Volcanic Park)
Opening hours
8:00 am - 5:00 pm (last entry 4:30 pm)
Closing days
None
Price
Adults: 650 yen (middle school students and older)
Children: 450 yen
Address
1053 Kanbara, Tsumagoi, Agatsuma District, Gunma
群馬県吾妻郡嬬恋村鎌原1053
Google Maps
Access
Approx. 30 min drive from Karuizawa Station
Website (Japanese)
https://www.princehotels.co.jp/amuse/onioshidashi/
Website (English)
Gunma Official Tourist Guide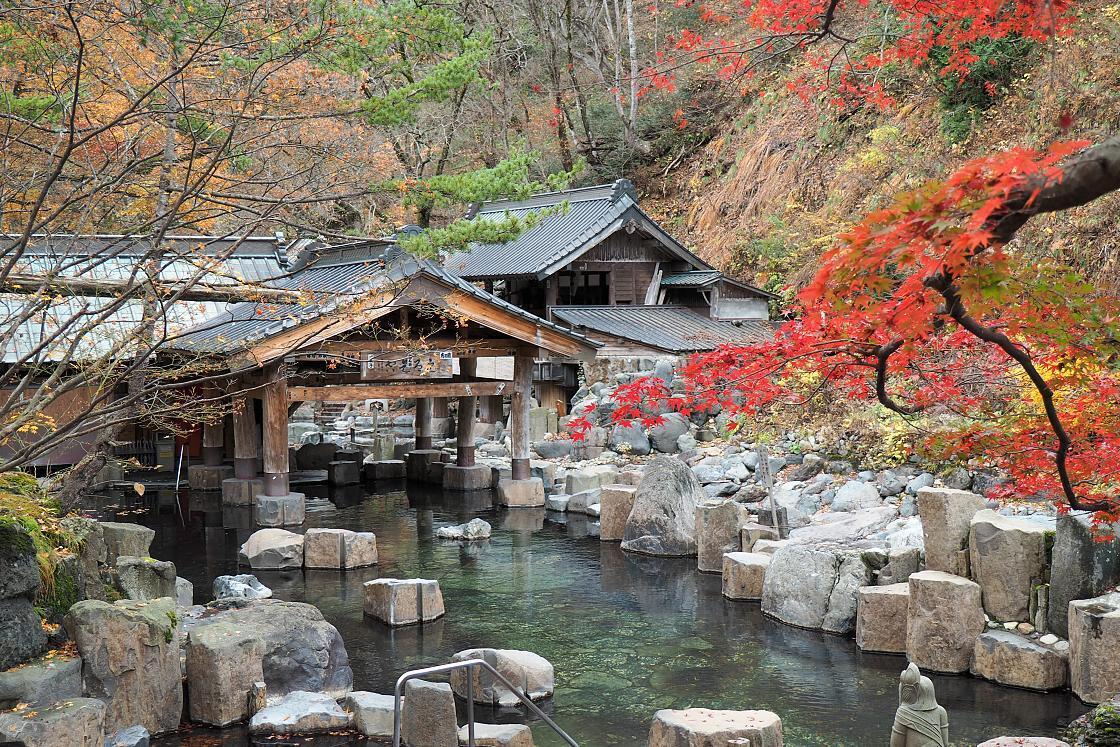 4. Takaragawa Onsen
Alongside creating spectacular scenery, Gunma's potent geothermal activity lends itself to a delightful collection of natural hot springs, the pinnacle of which is Takaragawa Onsen. Unlike most hot springs in Japan, Takaragawa Onsen offers mixed-gender bathing, with a requirement for bathers to wear special onsen bathing suits to protect one's modesty. There is also a women's-only outdoor bath. It's made up of four spacious outdoor pools split among the Takara River deep in Gunma's outdoor adventure haven of Minakami. Each pool is fed directly from a natural spring gushing out 1,800 liters of heated water every minute, which is warm yet mild enough to savor a lengthy soak.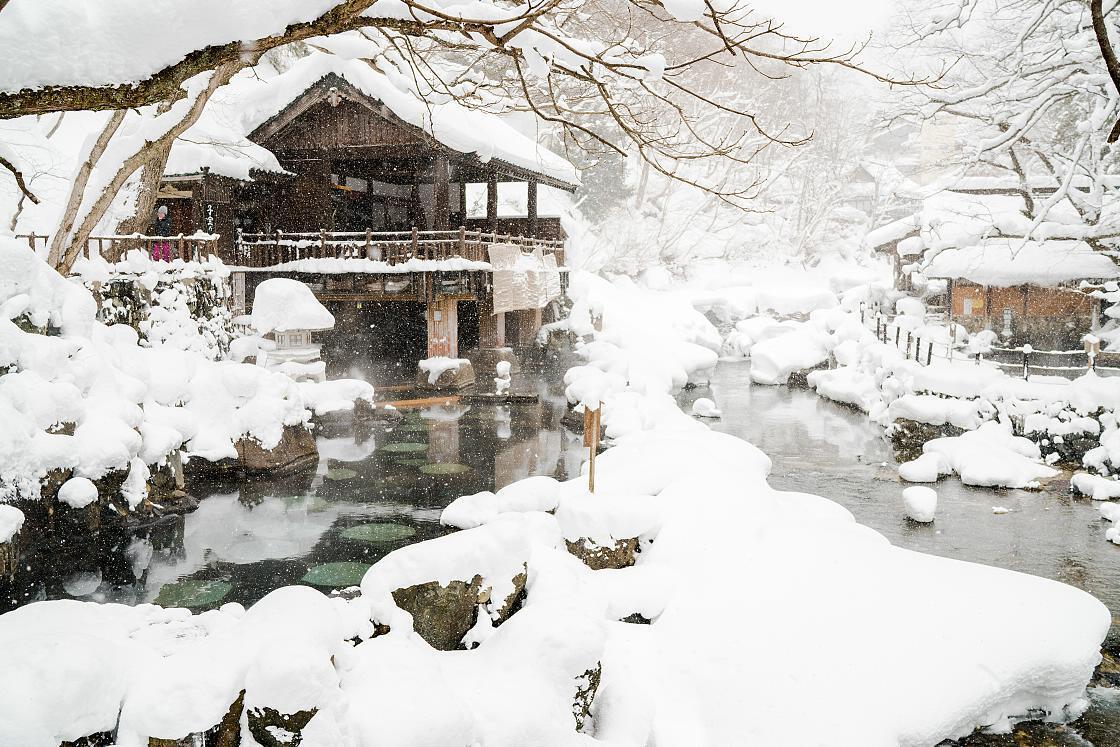 While unwinding in the cozy hot springs, bathers are encased by the splendor of each season - peaking with the fiery maple foliage of autumn and the heavy snowfall of winter. You can visit Takaragawa Onsen on either a cheap day-trip plan or stay overnight at the luxurious yet homely Osenkaku Inn while feasting on local cuisine. While remote, Takaragawa Onsen is one of the few hot springs in Japan that you can enjoy together with partners, friends, or family without having to book an expensive private bath, making it well worth going out of your way for.
Name
Takaragawa Onsen (Takaragawa Sanso Day Trip Facility)
Opening hours
10:00 am - 4:30 pm (last entry 4:00 pm)
Closing days
None
Price
Adults: 1,500 yen
Children: 1,000 yen
*Includes bathing suit rental
Address
1899 Fujiwara, Minakami, Tone District, Gunma
群馬県利根郡みなかみ町藤原1899
Google Maps
Access
Approx. 40 min drive from Jomokogen Station
Website (Japanese)
https://www.takaragawa.com/
Website (English)
Gunma Official Tourist Guide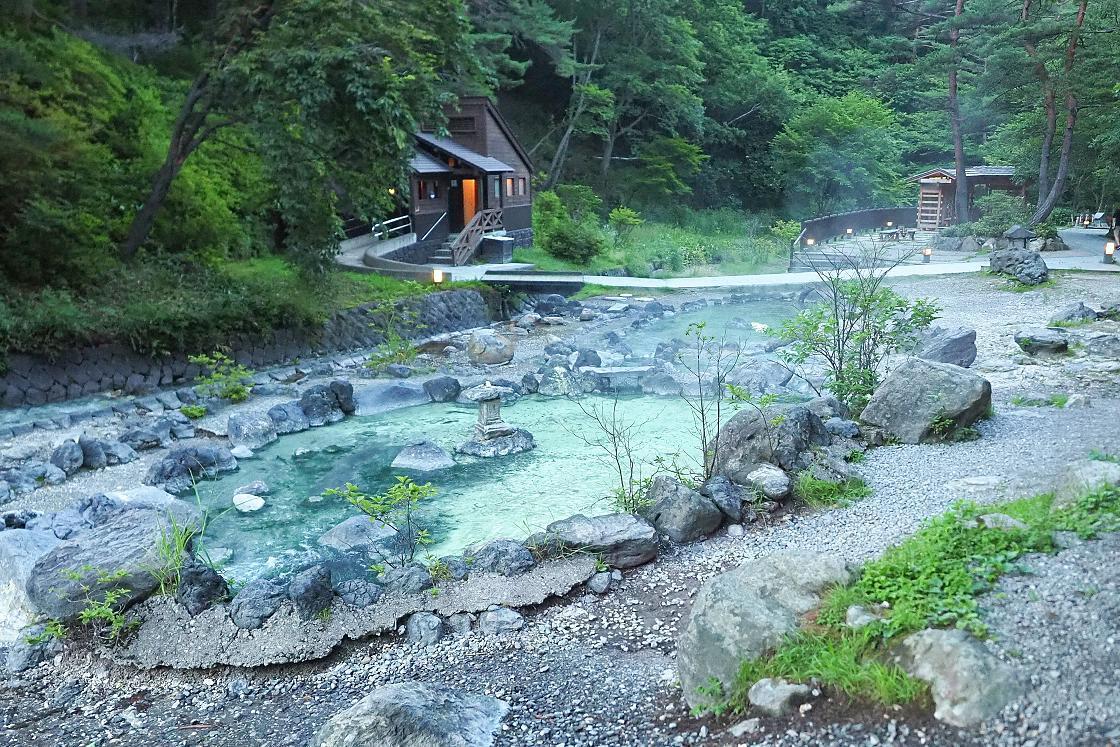 5. Sainokawara Park
For most Japanese, Kusatsu Onsen is the definitive Gunma hot spring town. This captivating high-altitude hideaway is centered around the charming "Yubatake" hot water field, which you can read all about in this article.
An equally impressive Kusatsu gem is Sainokawara Park, a spacious clearing of rock and gravel dotted by hot spring pools free to use as footbaths. The water volume here is also impressive, boasting around 1,400 liters every minute, forming a rare hot spring river. Make sure to stick around until after-dark to see the park illuminated in an enchanting, romantic light-up display!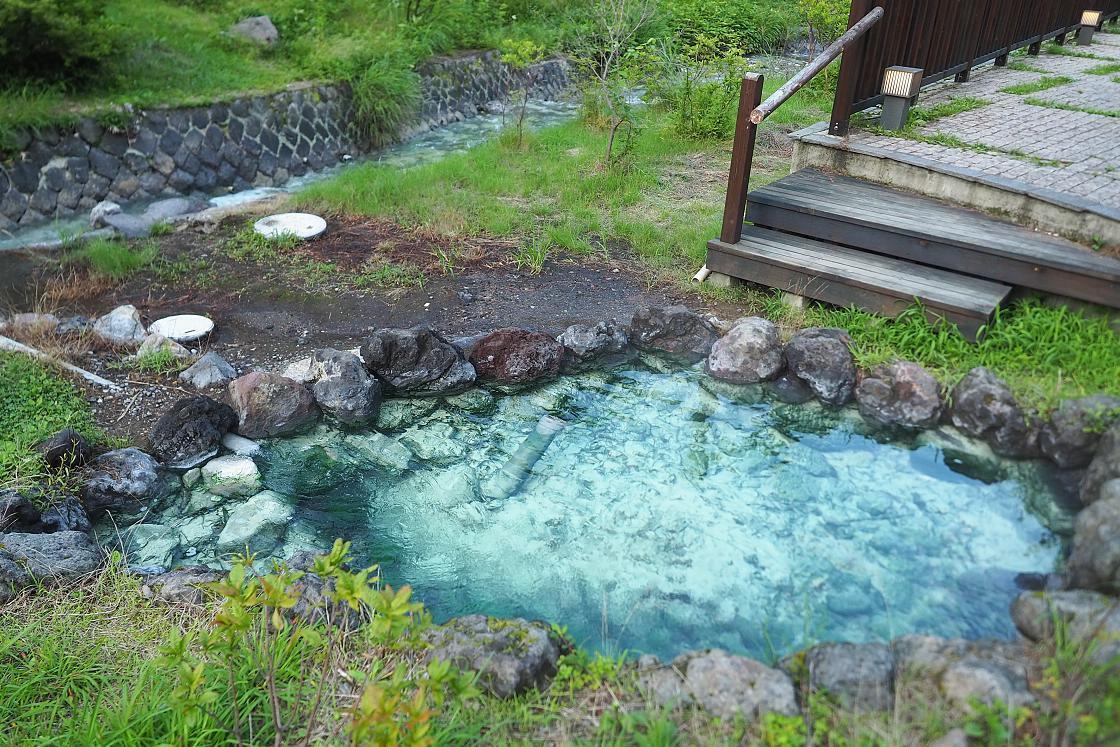 Continuing into the forested section of the park, you'll soon come across the Sainokawara Open-Air Bath, a paid bathing facility famous for its spacious 500 m pool separated between men and women. The water here is sourced from the Bandai Hot Spring, which is close to the underground magma and reaches temperatures of up to 95℃ before being cooled to ensure well-heated and disinfected pools. Sainokawara Open-Air Bath is also open until 8:00 pm, allowing you to soak under the starry night sky enveloped by a warm, soothing glow.
Name
Sainokawara Open-Air Bath (Within Sainokawara Park)
Opening hours
April 1 - November 30: 7:00 am - 8:00 pm (admission until 7:30 pm)
December 1 - March 31: 9:00 am - 8:00 pm (admission until 7:30 pm)
Closing days
None
Price
Adults: 700 yen
Children (ages 3-12): 350 yen
Address
521-3 Kusatsu, Kusatsu, Agatsuma District, Gunma
群馬県吾妻郡草津町草津521-3
Google Maps
Access
Approx. 1 hr drive from Karuizawa Station
Website (Japanese)
http://sainokawara.com/
Website (English)
http://sainokawara.com/en/
Gunma Official Tourist Guide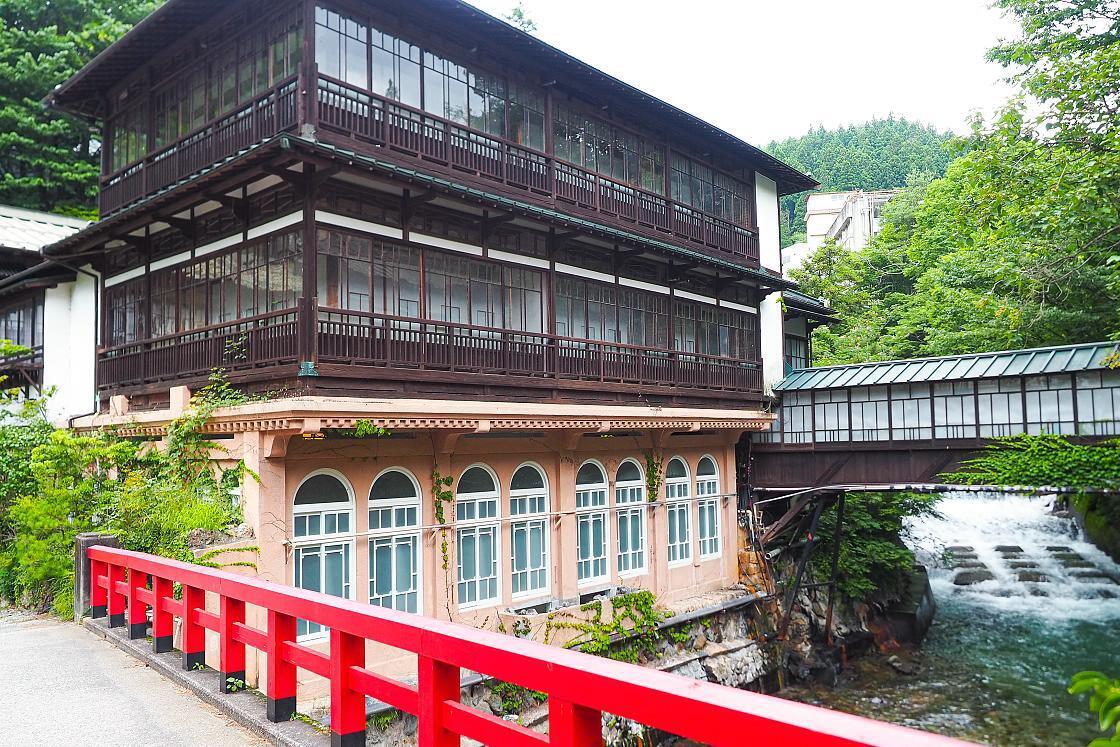 6. Sekizenkan (Shima Onsen)
For Studio Ghibli fans, the pilgrimage to Sekizenkan is practically a rite of passage. Resembling the iconic bathhouse from the 2001 film Spirited Away, this ancient hot spring facility and traditional inn was originally built in 1691, and has undergone numerous expansions and renovations over the centuries to stay fresh and comfortable. Its fanciful multistoried buildings continue to serve both overnight guests and day-trippers alike with a high-end yet homespun Japanese bathhouse experience.
Each add-on to Sekizenkan reflects the aesthetic sense of the time, such as the lavish Genroku no Yu bathhouse, built in 1930, which typifies a Western aesthetic popular in the Taisho period (1912-1926) with individual baths, tile flooring, and large arched windows letting in plenty of light. Even today, Sekizenkan seeks to pursue the latest in comfort while staying true to its original character. It recently relaunched its lunch restaurant "Sekizenya" in 2022, serving up local specialties like "kamaage" udon noodles, "satsumaimo" (sweet potato), and Joshu pork in a stylish, Japanese-modern interior.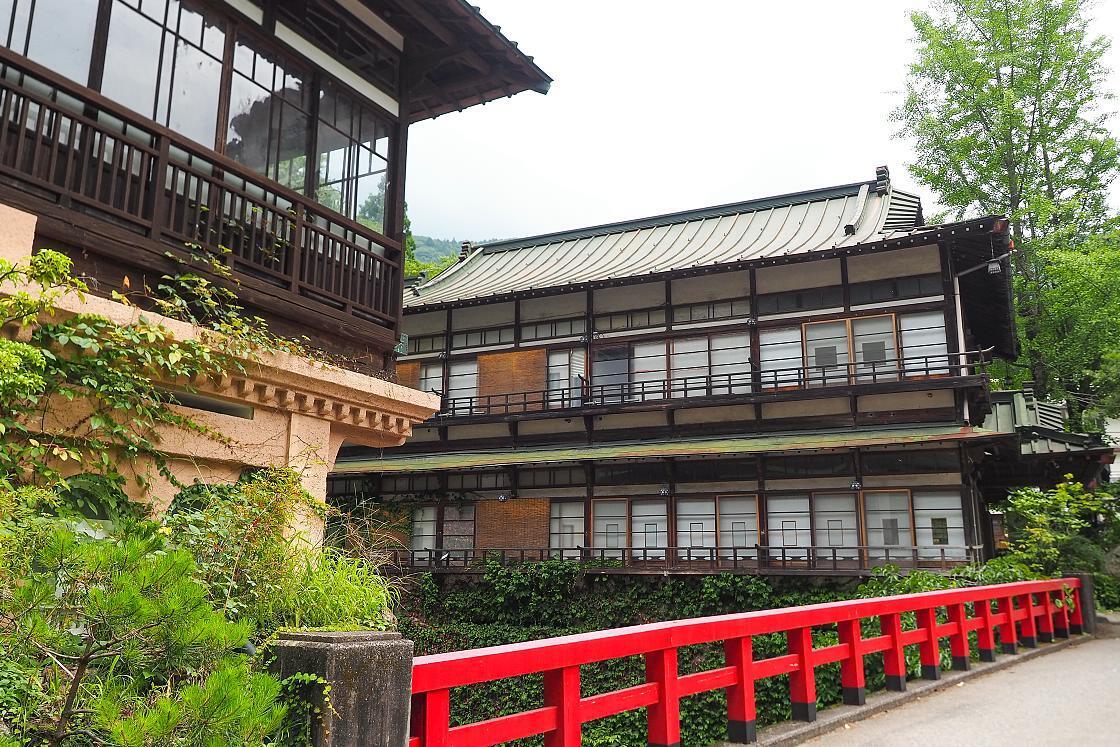 For those staying the night, a generous lineup of guest rooms await from across the three facilities, including the "Honkan," which is Japan's oldest wooden hot spring inn structure built in 1691, and the "Sansou" mountain villa, a Cultural Property of Japan built in 1936. Even if you're just stopping by, there's plenty of food to enjoy, facilities to explore, and hot springs for a quick, refreshing dip.
Name
Genroku no Yu at Sekizenkan (Shima Onsen)
Opening hours
Weekdays: 10:00 am - 4:00 pm (bathing available until 5:00 pm)
Weekends/Public Holidays: 10:00 am - 3:00 pm (bathing available until 4:00 pm)
*Cleaning between 1:00 pm - 1:40 pm
Closing days
None
Price
Adults: 1,500 yen
Children: 1,100 yen
*Children are between 3-12, those 2 and under are free.
Address
Shima Onsen, Nakanojo, Agatsuma District, Gunma
群馬県吾妻郡中之条町四万温泉
Google Maps
Access
Approx. 25 min drive from Nakanojo Station
Website (Japanese)
https://www.sekizenkan.co.jp/
Website (English)
https://www.sekizenkan.co.jp/en/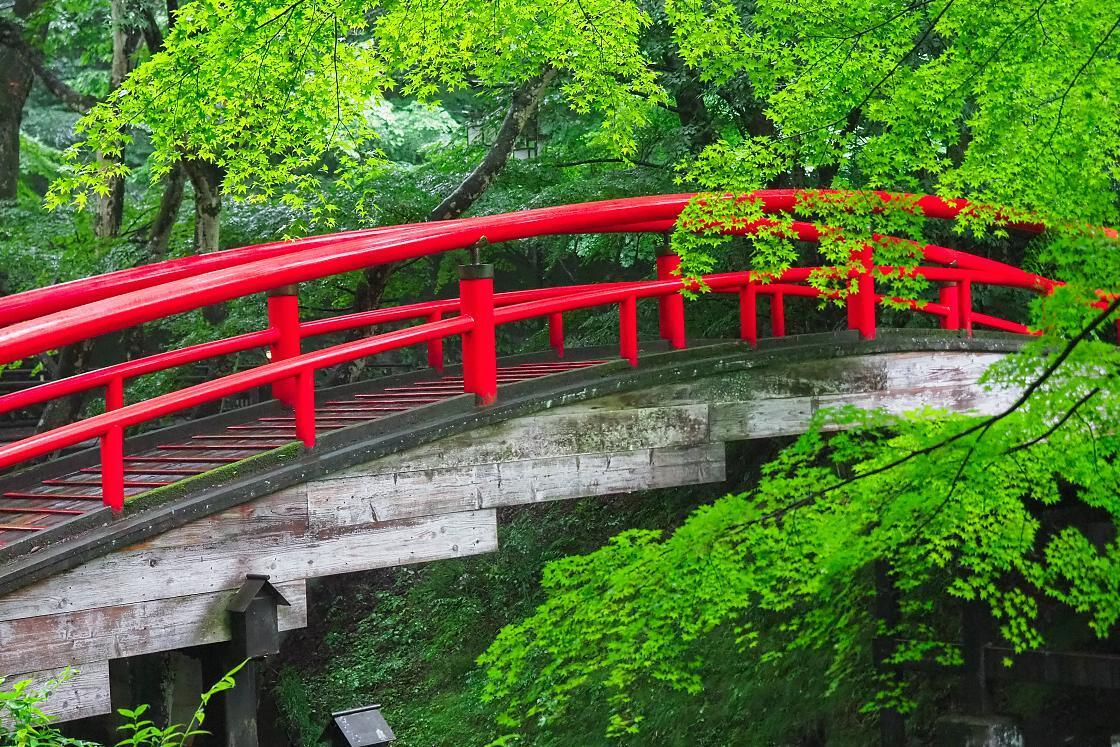 7. Kajika Bridge
Ikaho Onsen, known for its long, steep stone staircase lined by rows of quaint shops, eateries, and bathhouses, stands proudly alongside Kusatsu Onsen and Shima Onsen as one of Gunma's most famous hot spring resort towns. For an in-depth Ikaho Onsen guide, check out this article.
While at Ikaho Onsen, we recommend pausing for a moment of forest bathing amongst the lush maple foliage of the picturesque vermillion-colored Kajika Bridge. While only five minutes from the bustling Ikaho township, this tiny valley feels utterly removed from civilization, and is often claimed to be the inspiration behind the bridge featured in Spirited Away, making it another important stopover for anime fans.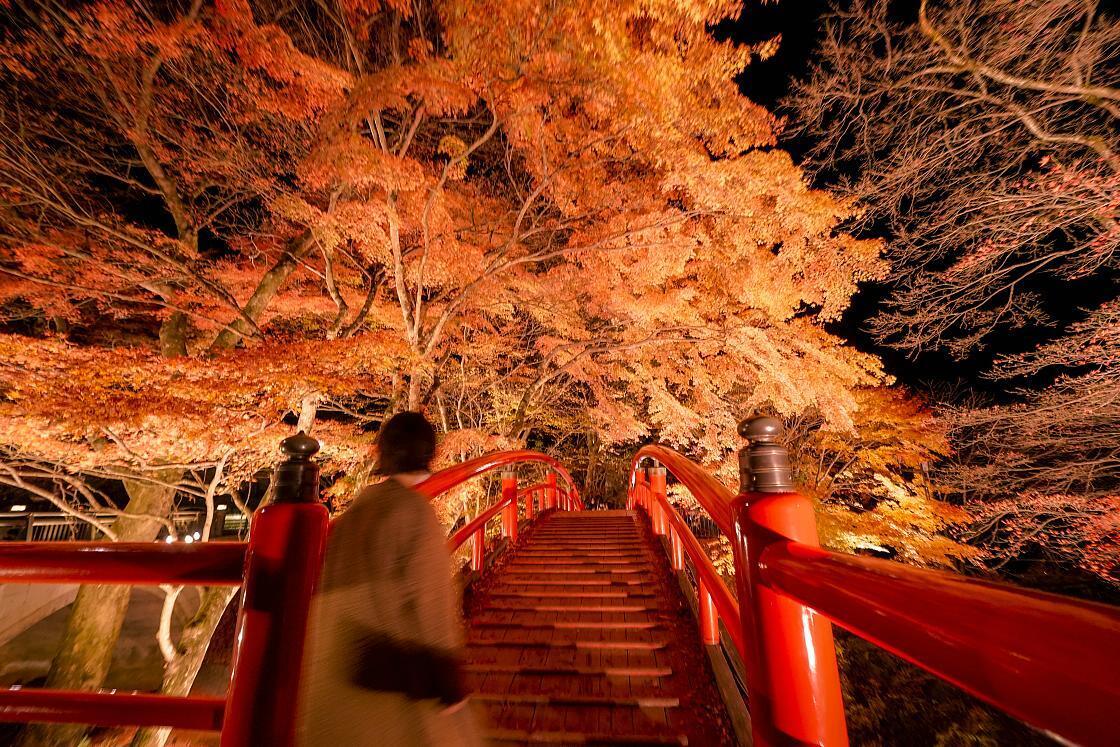 If you're lucky enough to time your visit to Kajika Bridge with the peak fall foliage (late October to mid-November) or fresh spring verdure (March to mid-June), then be sure to stick around for the special after-dark light-up too!
Name
Kajika Bridge
Address
Yumoto, Ikaho, Ikahomachi, Shibukawa, Gunma
群馬県渋川市伊香保町伊香保 湯元
Google Maps
Access
Approx. 50 min drive from Takasaki Station
Website (Japanese)
https://www.city.shibukawa.lg.jp/kankou/event/matsuri/p000308.html
Website (English)
Gunma Official Tourist Guide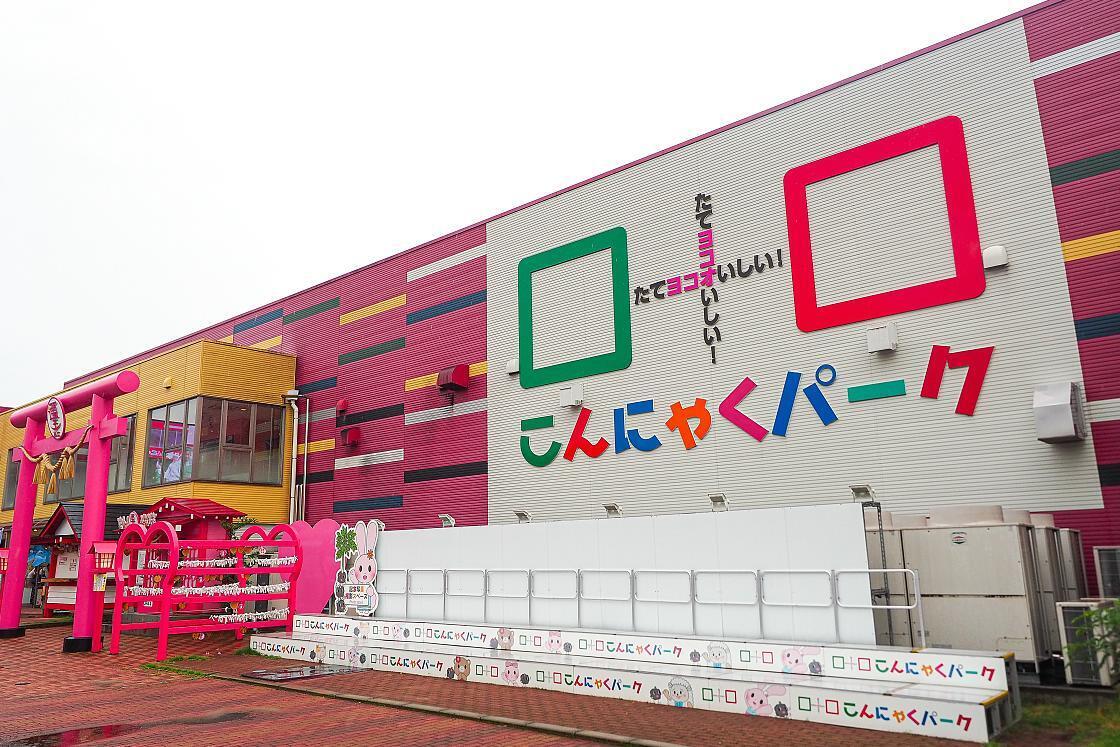 8. Konnyaku Park
Konnyaku is one of those peculiar Japanese foods that takes a bit of getting used to. Also known as "konjac," it is a gelatinous yet firm delicacy with a plain, savory taste made from the corm of a plant of the same name. The appeal of konnyaku lies in its versatility; it can be roasted on skewers, boiled and eaten with miso paste, or made into noodles, and is regularly featured in dishes like tonjiru pork soup and oden. Much of Japan's konnyaku is sourced from Gunma, whose industry thrives owing to the ideal climate and soil, along with the propagation of a more resilient and faster-growing variety of the plant being developed by local farmers.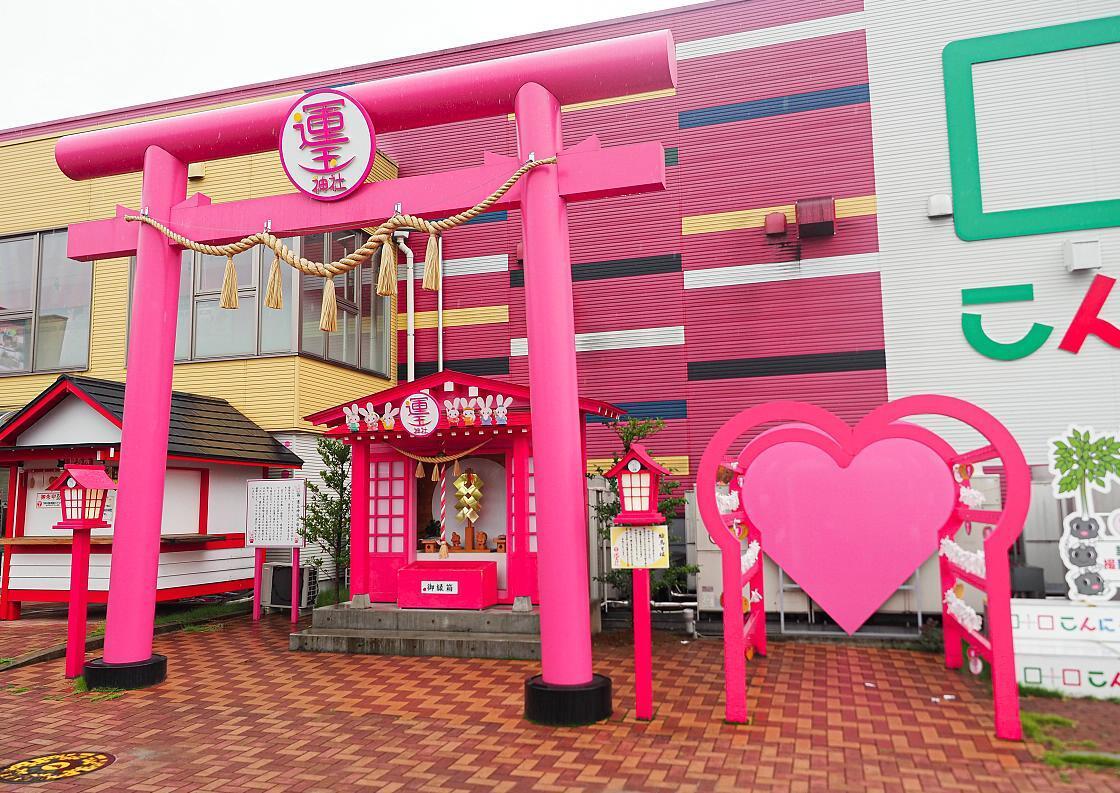 While the ideal stop for any konnyaku-lover, for those resistant, or who have had a regretful past encounter, Gunma's Konnyaku Park is sure to reel you in. This flamboyant factory doubles as a konnyaku-based theme park, jazzing up the off-beat dish with a head-spinning blend of elements running from tropical-themed hot spring foot baths to a hot-pink Shinto shrine, making it feel like you've stepped into a Kyary Pamyu Pamyu video.

With literal piles of every konnyaku-based product imaginable and a free all-you-can-eat konnyaku buffet, those who adore the dish will be in paradise, while the irresistible sauces, delicious ice-cream, fresh local produce, and bizarre photo opportunities will give everyone else plenty to rave about too. The open factory tour also grants raw, uncut insight into the surprisingly complex konnyaku manufacturing process, and those that appreciate the art of machinery are sure to be enraptured.
Name
Konnyaku Park
Opening hours
Weekdays: 9:00 am - 5:30 pm (last entry 5:00 pm)
Weekends/Public Holidays: 9:00 am - 6:00 pm (last entry 5:30 pm)
Closing days
None
Price
Free
Address
204-1 Obata, Kanra, Kanra District, Gunma
群馬県甘楽郡甘楽町小幡204-1
Google Maps
Access
Approx. 25 min walk from Joshu-Fukushima Station
Website (Japanese)
https://konnyaku-park.com/
Website (English)
Gunma Official Tourist Guide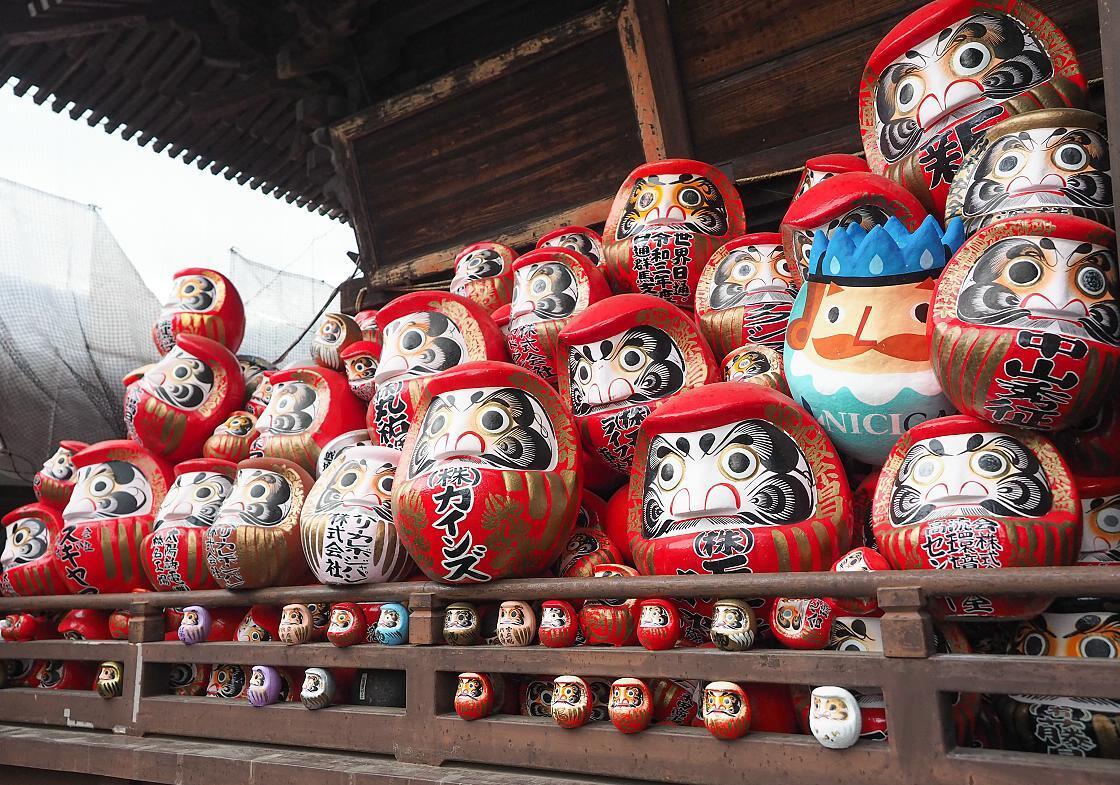 9. Daruma Painting at Shorinzan Daruma-ji Temple
Daruma are traditional Japanese figures with a grumpy expression and adorable rounded body. They are modeled on the likeness of legendary Buddhist monk Bodhidharma, named "Daruma Daishi" in Japan, and are typically designed to stand back up after falling over. They are also revered as lucky charms believed to grant a wish of any kind. Once a wish has been made, one of the eyes is painted in, and after coming true, the remaining eye is filled, generally going from left to right. After this, they are burnt in a great bonfire at temples and more as a way of expressing gratitude for their service.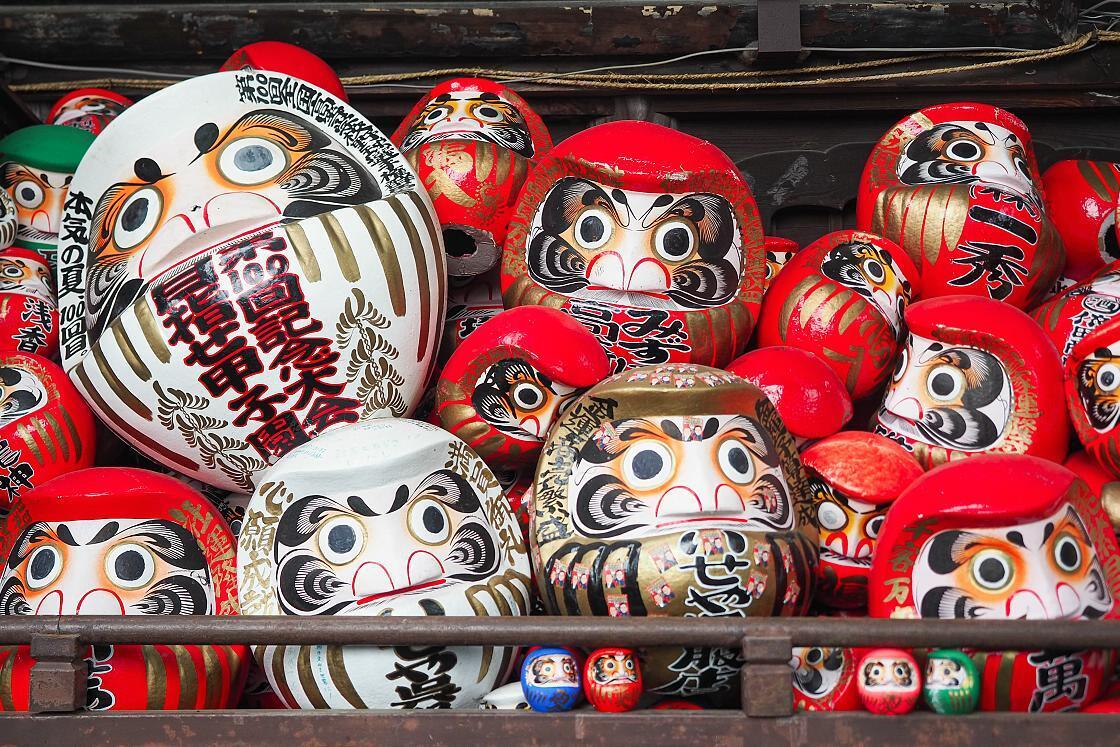 The most popular daruma doll is the "Takasaki daruma," which originates in Gunma's largest city of Takasaki and accounts for around 80% of all daruma in Japan. Daruma have been crafted in this area for over 200 years, and almost a million are produced annually (as of a 2003 survey). Their birth is deeply linked to Takasaki's Shorinzan Daruma-ji Temple, built in 1697, which is now famed for its photogenic stacks of daruma adorning virtually every available space around its main hall.
According to legend, as a way for devastated local farmers to support themselves following the same 1783 eruption of Mt. Asama that formed the Mt. Asama Magma Stone Park, the temple's 9th generation Chief Priest Togaku Osho showed farmers how to make papier-mache dolls based on his own wooden carving of Daruma Daishi, which he modeled on a painting.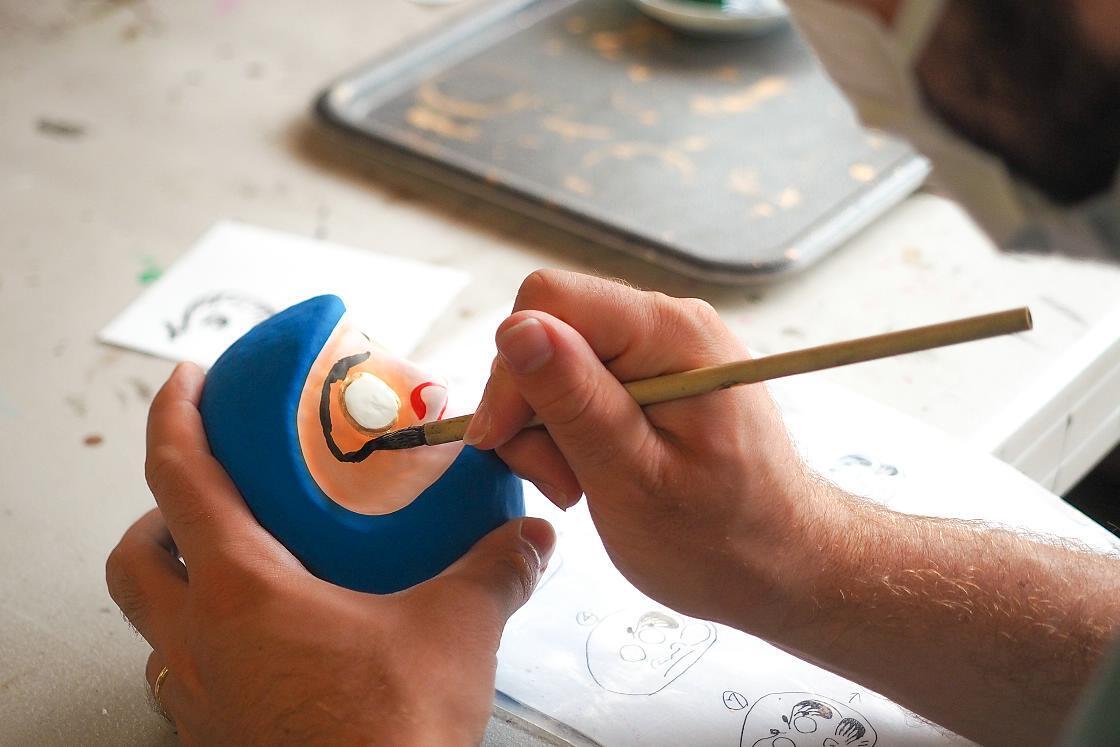 Nowadays, Shorinzan Daruma-ji continues to promote the appeal of daruma through fun and informative daruma painting workshops. Choose the color of your daruma and follow the easy-to-understand guide to painting the eyebrows, which resemble two cranes facing each other, and the mustache, said to be two turtles. You'll also be able to try your hand at Japanese calligraphy by adding auspicious kanji characters from a list of recommended phrases, all while brightening it up with your own creative flourishes to make a true one-of-a-kind daruma!
Also, if you're in Takasaki on January 15, definitely make time to visit Shorinzan Daruma-ji to witness the dynamic daruma funeral bonfire, where all the temple's daruma are burnt in a fiery display.
Name
Shorinzan Daruma-ji Temple
Opening hours
Temple: 9:00 am - 5:00 pm
Daruma Painting Experience Reception: 10:00 am - 3:30 pm
Closing days
None
Price
Daruma Painting Experience
- 12 cm daruma: 800 yen
- 15 cm daruma: 1,200 yen
Address
296 Hanadakamachi, Takasaki, Gunma
群馬県高崎市鼻高町296
Google Maps
Access
Approx. 25 min walk from Gumma-Yawata Station, or take the Gururin bus from Takasaki Station West Exit No. 1 Platform on the Shorinzan Line passing through Notsukemachi, and get off at the "Shorinzan Iriguchi" bus stop. The temple is also an approx. 20 min taxi ride from Takasaki Station.
Website (Japanese)
https://www.daruma.or.jp/
Website (English)
https://www.daruma.or.jp/eng/
Gunma Official Tourist Guide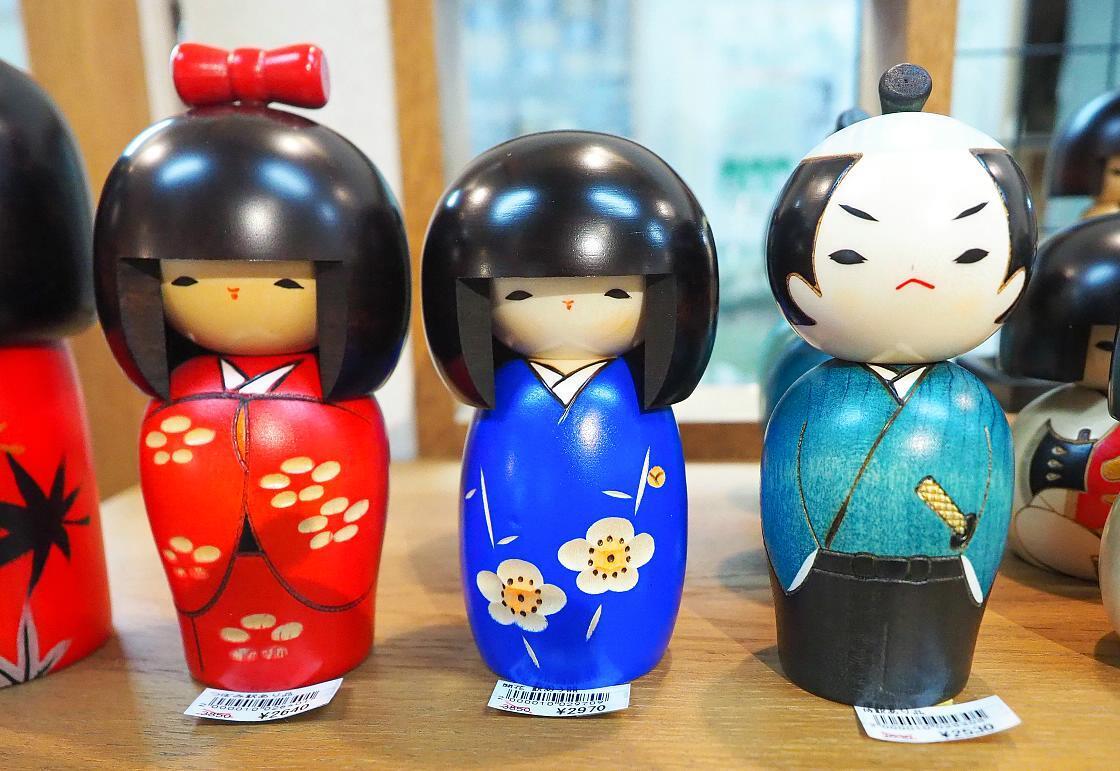 10. Kokeshi Doll Painting at Usaburo Kokeshi
If daruma painting has put you in an artsy mood, you can continue letting your creativity roam with a "kokeshi" doll painting workshop. The adorable kokeshi evolved from humble wooden souvenirs sold in hot spring resorts in the northern Tohoku region during the late Edo period (1603-1868), and are now one of Japan's most well-known traditional crafts.
Usaburo Kokeshi, located in Ikaho, Gunma, are an esteemed maker of modern kokeshi, and are the inventors of the iconic bobbed hair doll defining the craft today (see image above and below). Each doll is painstakingly crafted by hand to draw out the gorgeous textures of local, sustainably-sourced wood like zelkova, dogwood, and cherry, while using a range of techniques like carving, painting, polishing, and even pyrography to give the dolls life.
The assortment of dolls on display at Usaburo Kokeshi is astounding, ranging from elegant kimono-clad princesses to fierce samurai geared for battle, and even those from anime franchises like Demon Slayer, Hunter x Hunter, and Doraemon. Usaburo Kokeshi values the individual expression and freedom of the artists, and strives to ensure the tradition remains fresh and relevant no matter the trends of the time. There are now six craftspeople who have mastered the art passed down from founder Usaburo Okamoto, and the workshop produces around 15,000 dolls each month by hand.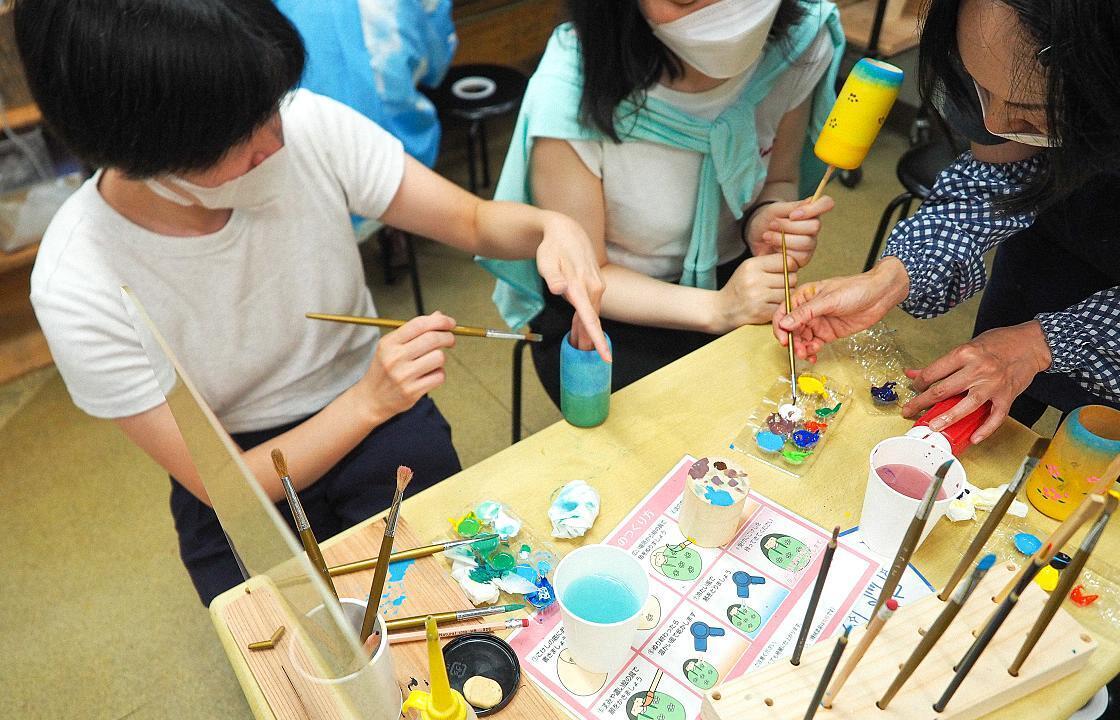 The Usaburo Kokeshi doll painting workshop is both an engaging and relaxing experience, with the friendly staff taking a hands-off approach while also being ready to jump in and help. You'll start by choosing the shape of your kokeshi from several blank templates before being supplied with all the paints and tools you'll need for a simple but authentic rendition. With rows upon rows of professionally-made kokeshi for inspiration, you'll no doubt come up with a pleasing design even if you lack the natural talent - just don't be discouraged by the craftspeople working diligently across the room!
Reservations are required for Usaburo Kokeshi workshops, which can be booked at the website below (Japanese only).
Name
Usaburo Kokeshi Doll Painting
Opening hours
Morning: 9:00 am - 12:00 pm (admission until 10:30 am)
Afternoon: 1:00 pm - 4:00 pm (admission until 2:30 pm)
Closing days
Tuesday, Wednesday
Price
2,200 yen for blank kokeshi doll to paint
Address
1591 Nagaoka, Shinto, Kitagunma District, Gunma
群馬県北群馬郡榛東村長岡1591
Google Maps
Access
Approx. 40 min drive from Takasaki Station
Website (Japanese)
https://usaburokokeshi.com/
Website (English)
Gunma Official Tourist Guide
Reservations
https://usaburokokeshi.urkt.in/direct/offices/791/courses
Embrace Adventure, Tradition, and Spirituality in Gunma
As we've seen, Gunma has a lot to offer for just a single prefecture! Explorers will revel in the profusion of mystic temples, shrines, parks, and mountains begging to be traversed, while leisure-seekers will have their pick of hot spring nirvanas to melt away stresses. Plus, traditional arts and crafts like daruma and kokeshi provide an intimate, hands-on encounter with local culture sure to delight the creative-minded. Less than an hour from Tokyo, Gunma is the perfect springboard to leap into the depths of Japan without straying too far from the big city.