The Chubu Region (中部地方, Chūbu Chihō, literally "central part") consists of nine prefectures and is located in the center of Japan's largest island Honshu.
The northern part of the Chubu Region along the Sea of Japan coast (Fukui, Ishikawa, Toyama) is also known as Hokuriku Region, while the southern part (Shizuoka, Aichi, Gifu) is also known as Tokai Region and the prefectures of Yamanashi, Nagano and Niigata as the Koshinetsu Region.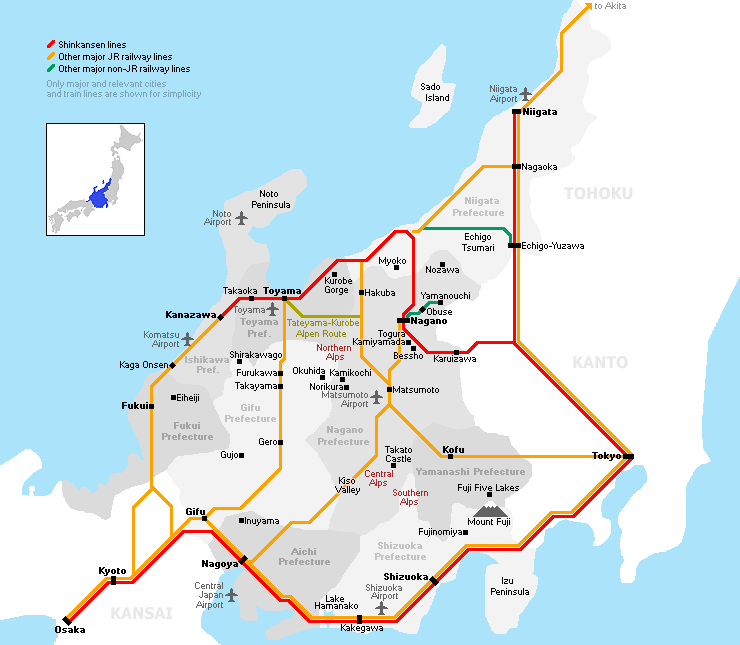 Top destinations in Chubu
Questions? Ask in our forum.