The rural Echigo-Tsumari region (越後妻有) of Niigata Prefecture is home to over a hundred fascinating and entertaining modern art installations exhibited throughout the area's 760 square kilometer landscape. Created by both Japanese and international artists, the artworks are designed to incorporate the local environment and culture, and can be found in a wide variety of locations, such as in the towns and villages, in abandoned buildings and schools, or incorporated into the region's ubiquitous rice fields.
Every three years, the Echigo Tsumari Art Triennale is held in the region for a few weeks in summer. The most recent one was held in 2022. During these art festivals, between 100 to 200 new art pieces are created and displayed in addition to the permanent installations. The festival first took place in 2000 as part of a successful revitalization plan to attract visitors to the region which has suffered from depopulation and a series of natural disasters. Smaller festivals are held between triennials.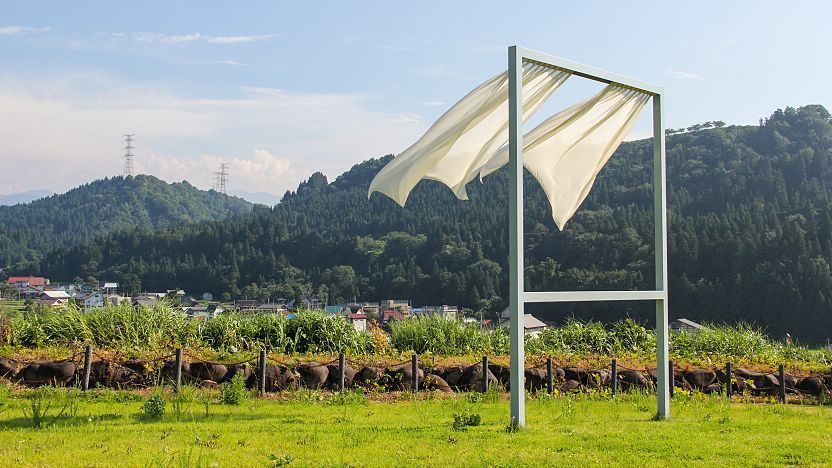 Besides the art exhibits, Echigo-Tsumari offers an attractive, rural landscape of terraced rice fields, forested hills and small villages. Agriculture continues to dominate the landscape, and it is a good place to see "satoyama", the traditional lifestyle of living in harmony with nature.
However, the Echigo-Tsumari region is also dealing with grave problems, including a rapidly aging society and dramatic depopulation as many young people leave to escape the extreme winters and find better opportunities in the cities. Furthermore, the Echigo-Tsumari region was badly hit by the Chuetsu earthquake in 2004, which killed 39 people, injured thousands and damaged many buildings. One of the aims of the art field has been to bring people back to the area and involve the local population in sustainable attractions.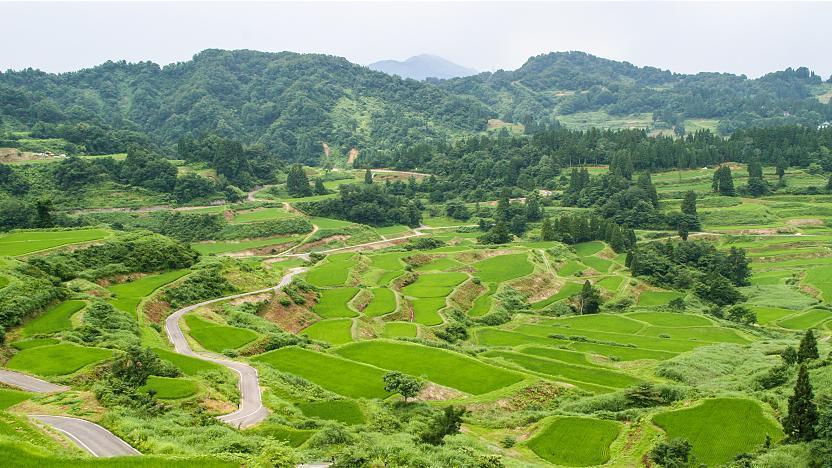 Questions? Ask in our forum.