Tokamachi Snow Festival
Delightful snow festival with snow sculptures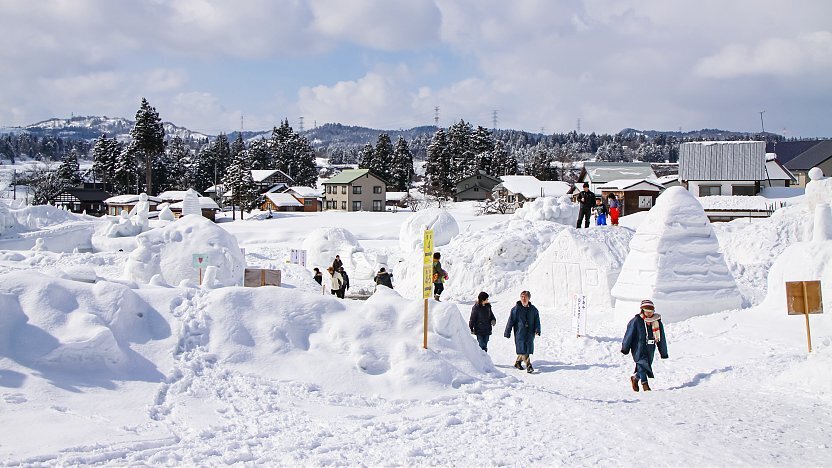 The 2023 Snow Festival is scheduled to be held on just a single day on February 18, 2023. The venues and activities offered will vary somewhat from the details described in the article below. See the official website for details (scroll down for English).
The Tokamachi Snow Festival (十日町雪まつり, Tōkamachi Yuki Matsuri) is held annually for three days surrounding the third Saturday of February. It calls itself the first ever snow festival celebrated in Japan, having had its first edition in 1950, the same year that the Sapporo Snow Festival started. Many snow sculptures are created for the occasion and exhibited at various locations in the city.
Located in the mountainous interior of Niigata Prefecture, the city of Tokamachi experiences one of the highest snowfall rates in Japan, with snow often piling up to a height of two meters or more. The hardship caused by these large amounts of snow are partly the cause for the depopulation trend that this rural area has been suffering under. To counteract the negative aspects of the high precipitation, the Tokamachi Snow Festival celebrates the abundant snow as a means of enjoyment for both the residents and visitors.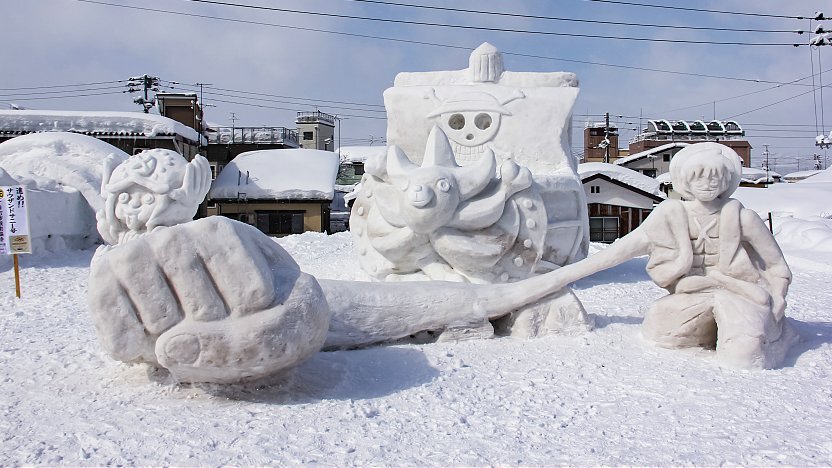 Compared to the Sapporo Snow Festival, the Tokamachi Snow Festival has a less commercial and more neighborhood atmosphere to it. A distinctive charm lies in the city's rural environment where the many snow sculptures are created. Some of them are grouped in clusters at sites called "hiroba", while others are located individually, sometimes at relatively isolated places. The variety of sculptures include art pieces entered for competition, specially created pieces to simply delight visitors, as well as creations by local school children.
The city's residents and shop keepers also contribute to the festive spirit by making snowmen and snow decorations around their houses, along streets and especially in front of the stores in the city center. Amazake, a type of warm sweet rice wine with zero or close to zero alcohol content, is commonly offered to visitors for free at the various festival sites.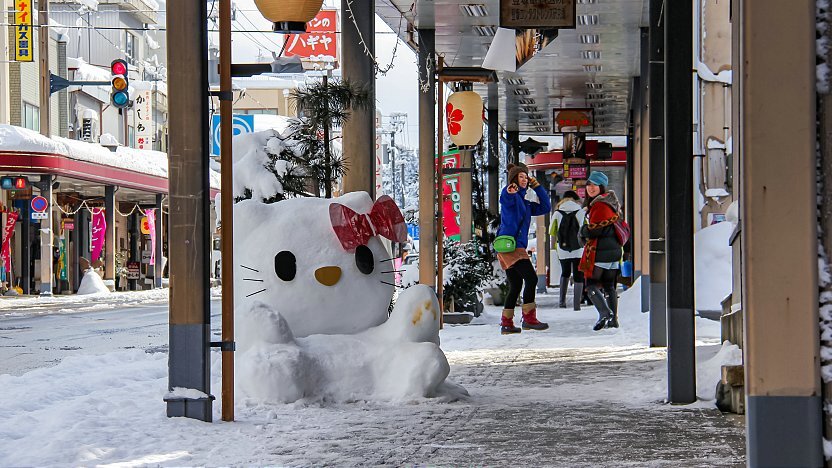 There are about two dozen festival sites (hiroba) of varying sizes, some of which are located within the city center while others are further away from town. The largest among them is the Community Hiroba, about ten minutes on foot from Tokamachi Station. The site features multiple snow sculptures, snow-related activities and rides, and a large selection of festival food stalls.
Many of the festival sites in the city center are accessible on foot. Alternatively, there is a loop bus that circles around town every 30-40 minutes on Saturday and Sunday. Trains along the JR Iiyama Line might be useful to get to some of the sites outside the city center, but note that they operate only very infrequently.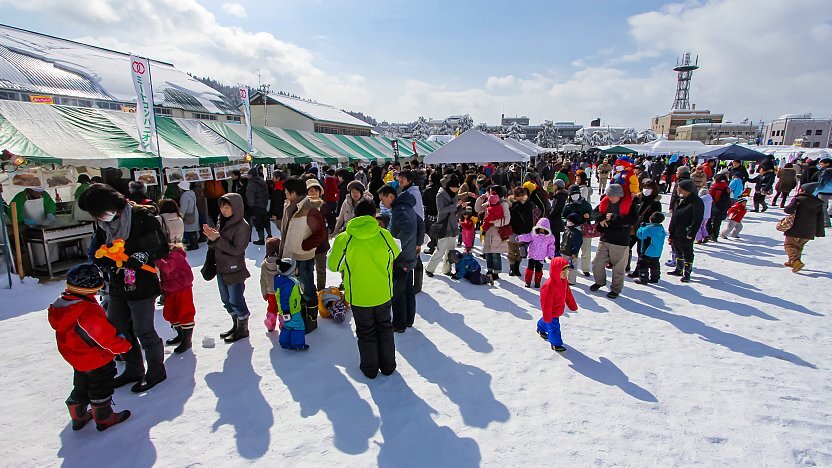 Questions? Ask in our forum.