Old meets New in Shinjuku
A chic neighborhood, local dining and a bird's eye view of the city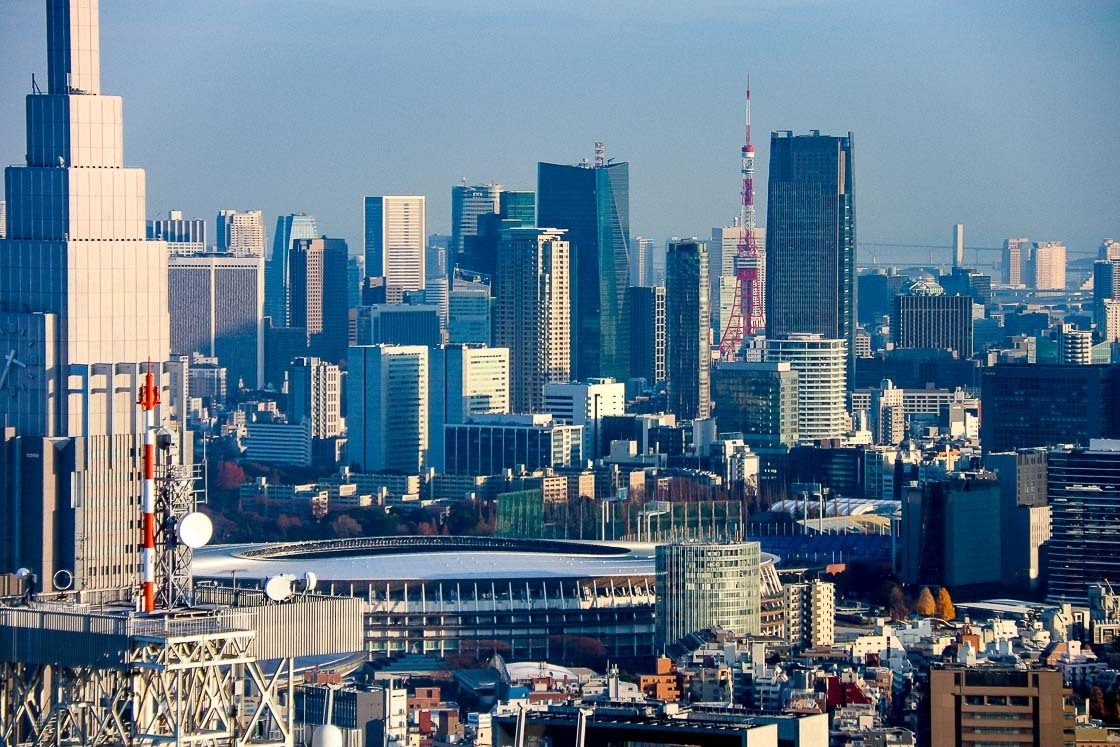 Raina Ong Staff Writer,
japan-guide.com
Shinjuku is one of the 23 special wards of Tokyo City and is typically the poster child of modern Japan with its skyscraper buildings and flashy neon lights in the entertainment district. However, there are still pockets of Shinjuku that remain delightfully nostalgic and make for a nice break from tall buildings and current trends. There are lots of things to see and do in Shinjuku Ward, and it can take a few days to see them all! For me, I picked two places in Shinjuku and spent a day exploring them.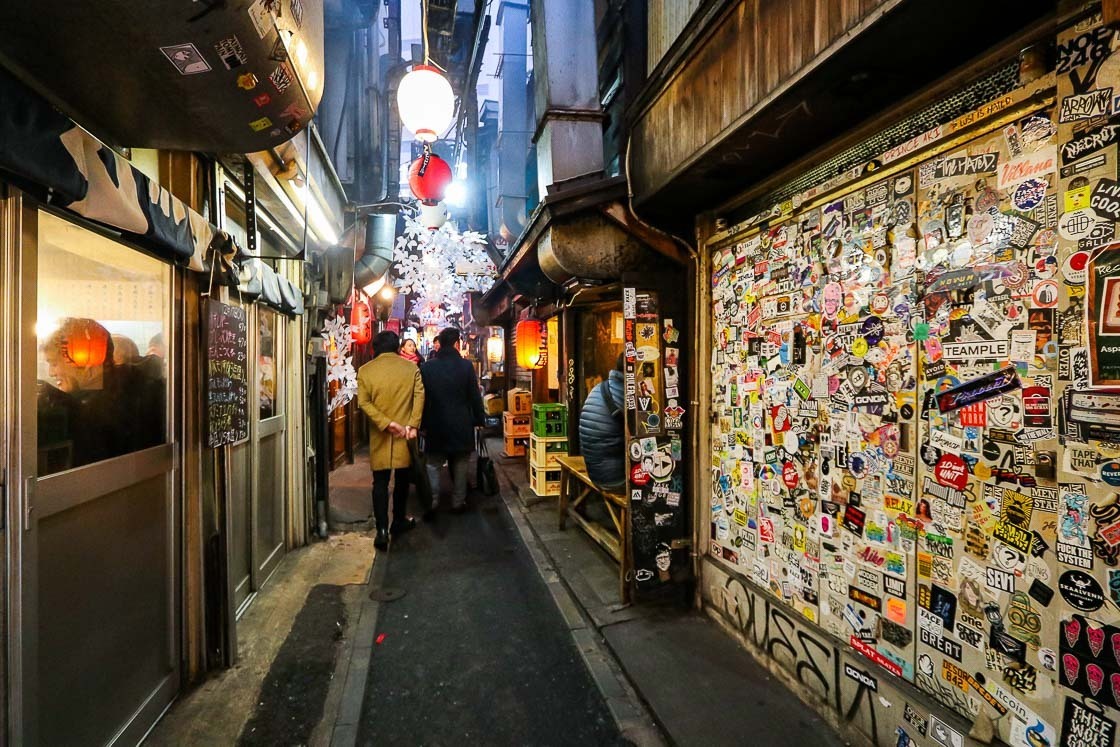 I spent the first half of my day in Kagurazaka, which starts from the edge of the outer moat of the Imperial Palace - the former grounds of Edo Castle. During the 17th century, Kagurazaka was where samurai and aristocrats lived and where many temples and shrines could be found. From there, Kagurazaka developed to include performing theater arts, tea houses and restaurants, and geisha entertainment.
Up until the mid 1950s, Kagurazaka could be considered to be an entertainment hub, but as the transport network expanded, that entertainment trend moved westwards towards Shinjuku and Shibuya where it has since remained. However, all is not lost as Kagurazaka has managed to recreate a unique place for itself with chic restaurants and shops, while still retaining its Edo atmosphere.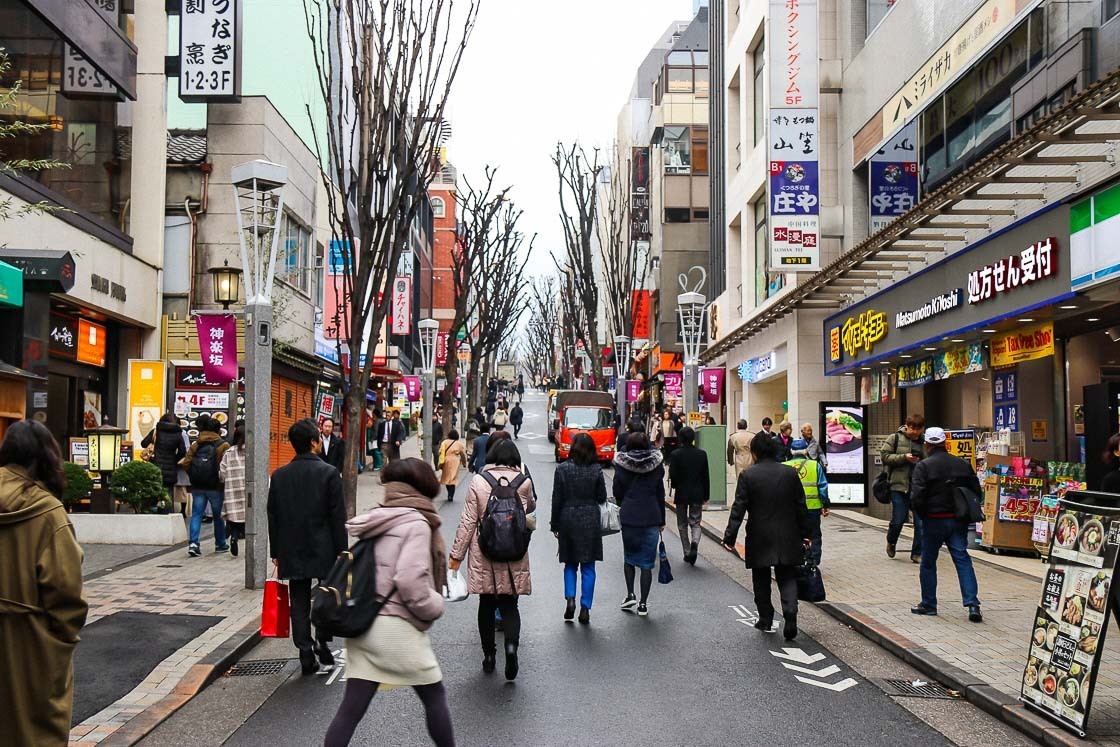 Starting at Iidabashi Station, I walked up the hill along the main street of Kagurazaka. My first stop was lunch at Kinozen, an established traditional Japanese sweets restaurant with more than 70 years of history. A small variety of lunch selections are available, and I went for the kamameshi, rice, meat and vegetables that are cooked together in a small pot. Kinozen is best known for their green tea bavarois, but any one of their desserts would make a good choice.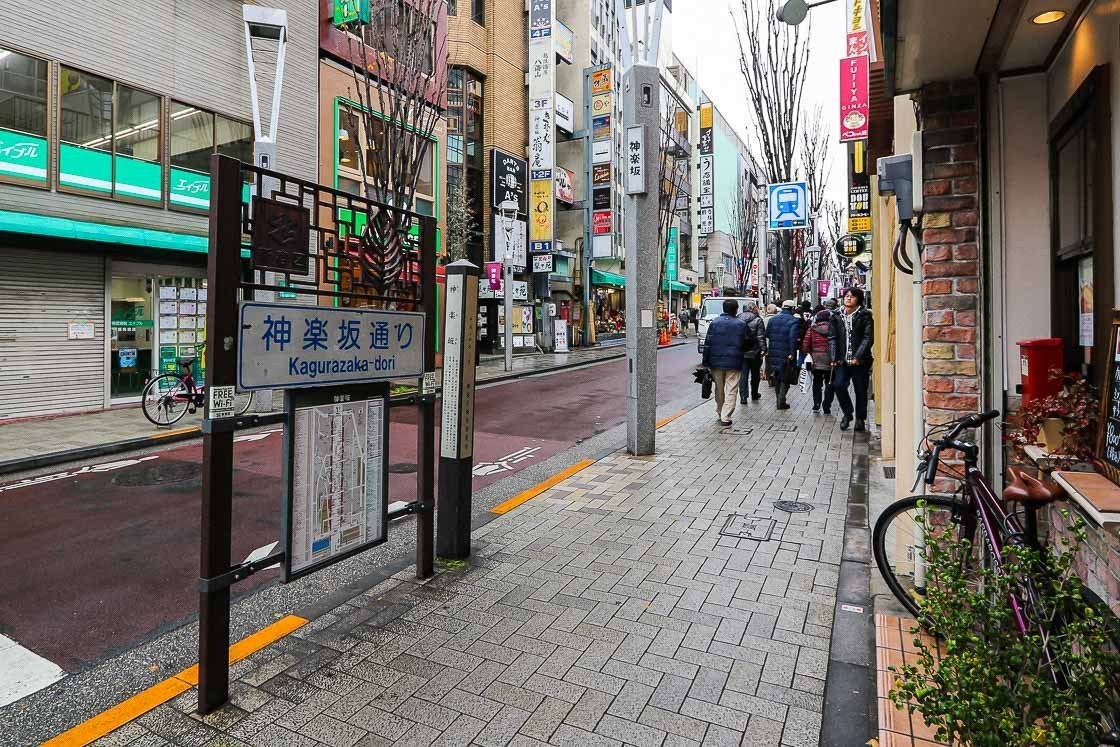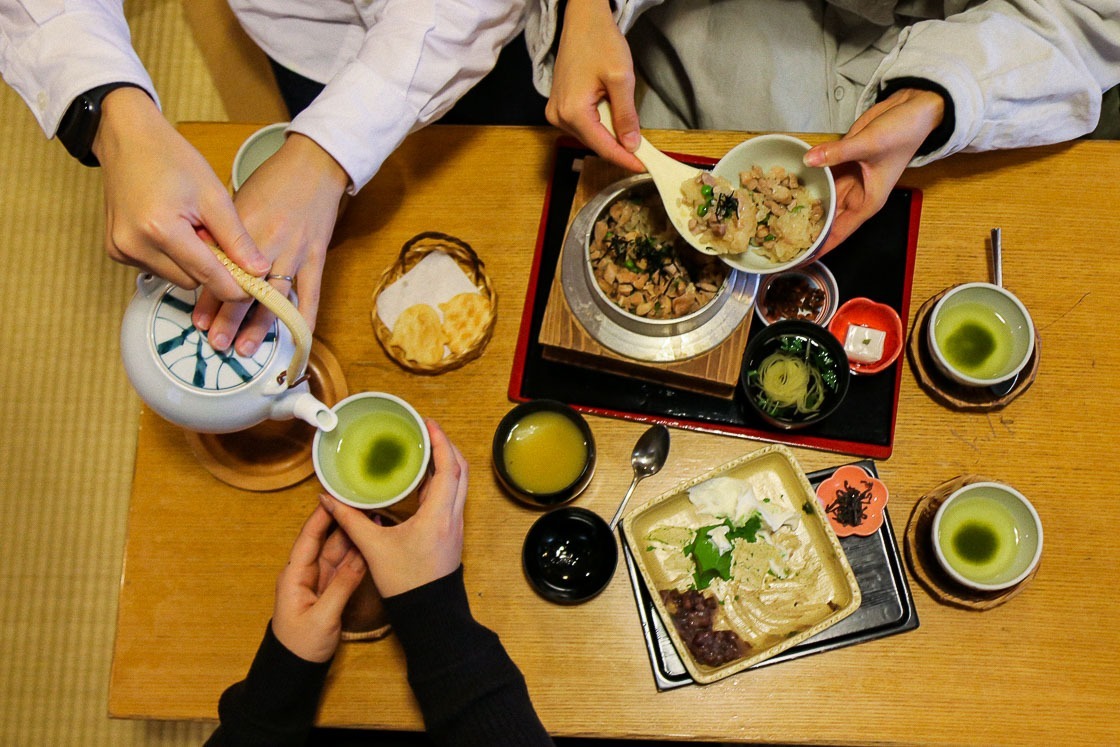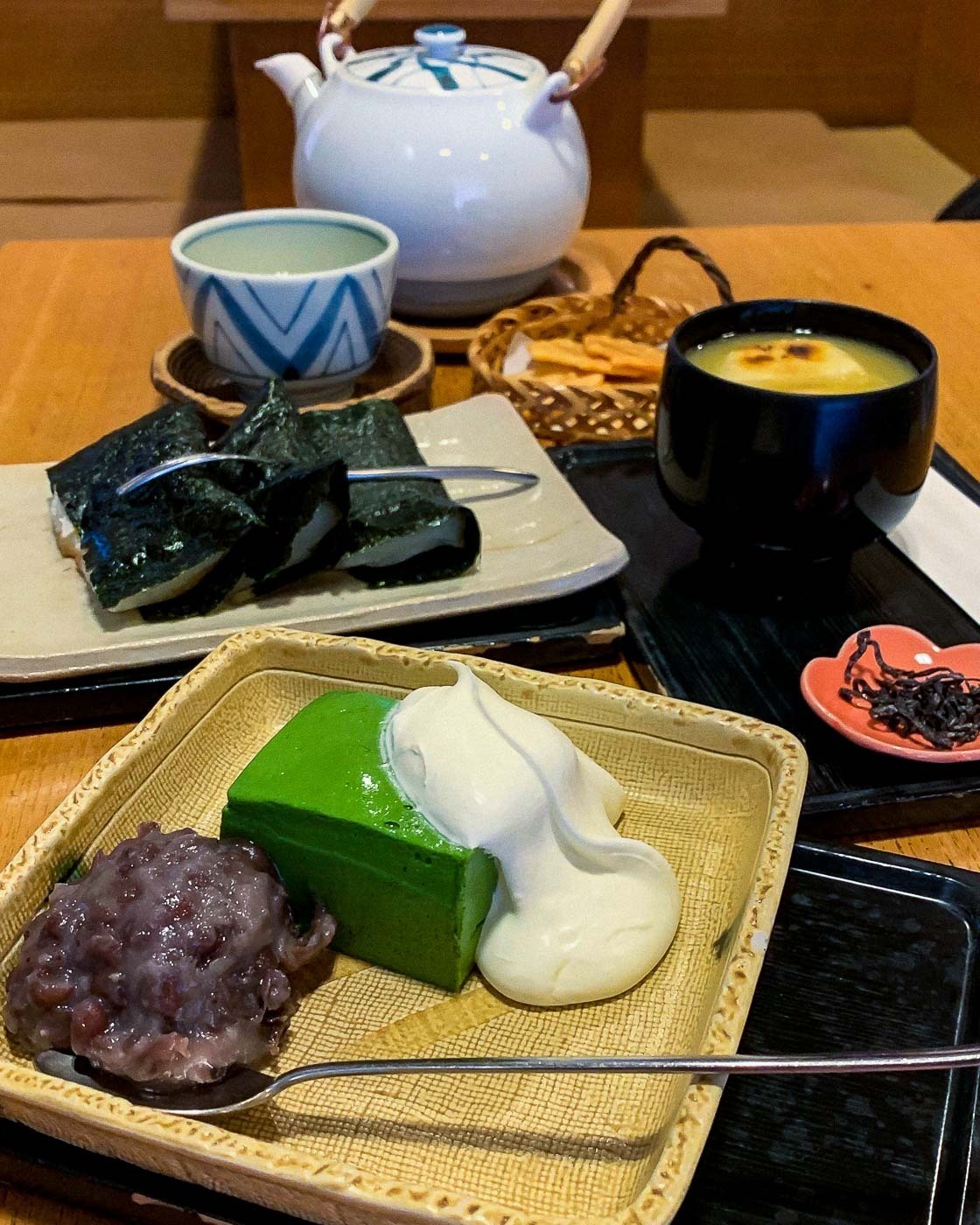 With my stomach full, I continued my exploration of Kagurazaka. The neighborhood has many narrow alleys off the main street; some lead to interesting places, while others connect to residential streets. It was a great way for an after lunch stroll, discovering new places and shops at every turn. I discovered a Spanish-looking block, found hidden restaurants and bars, and quirky cafes.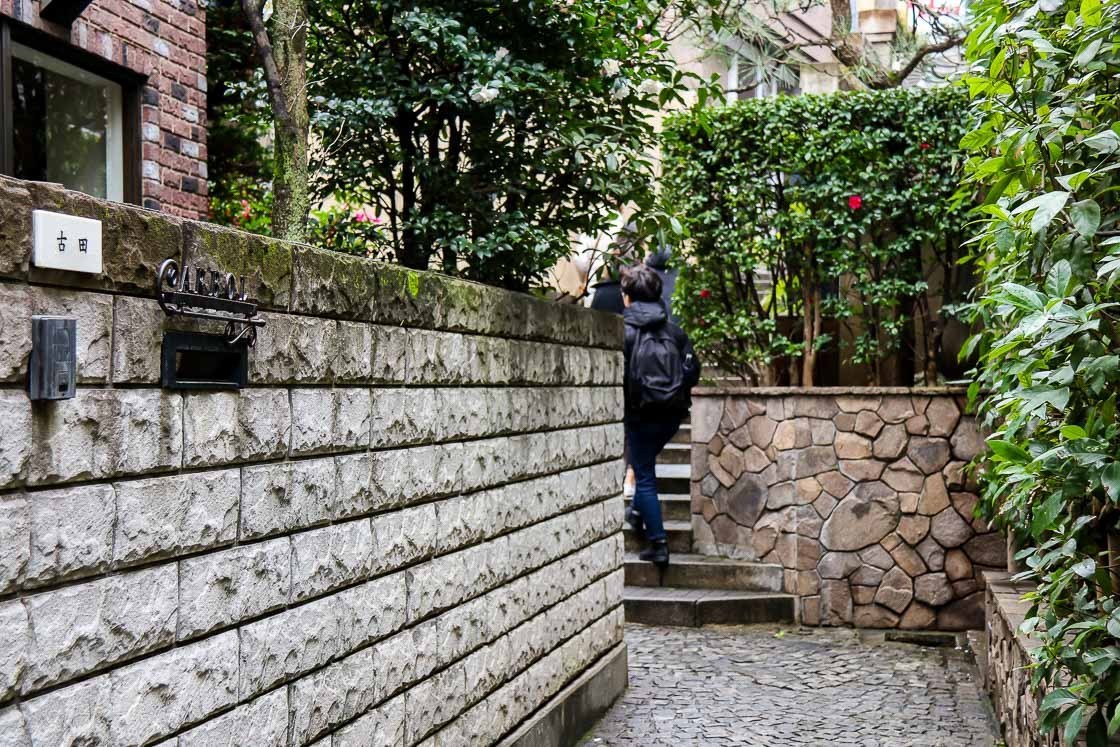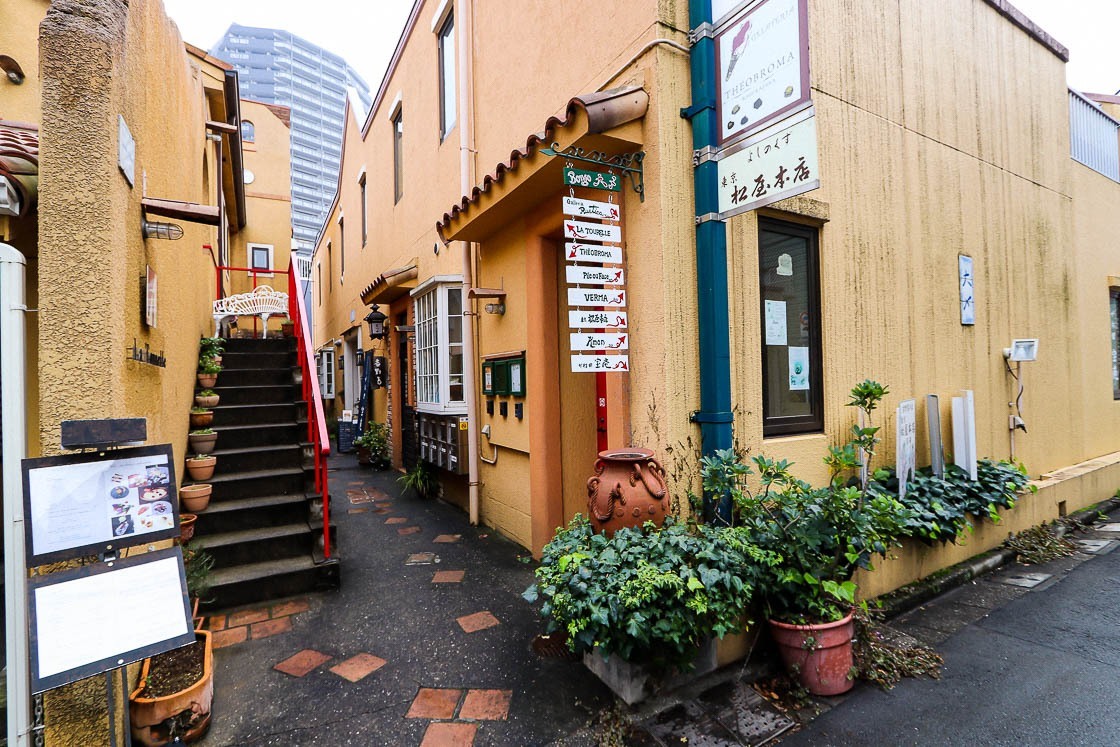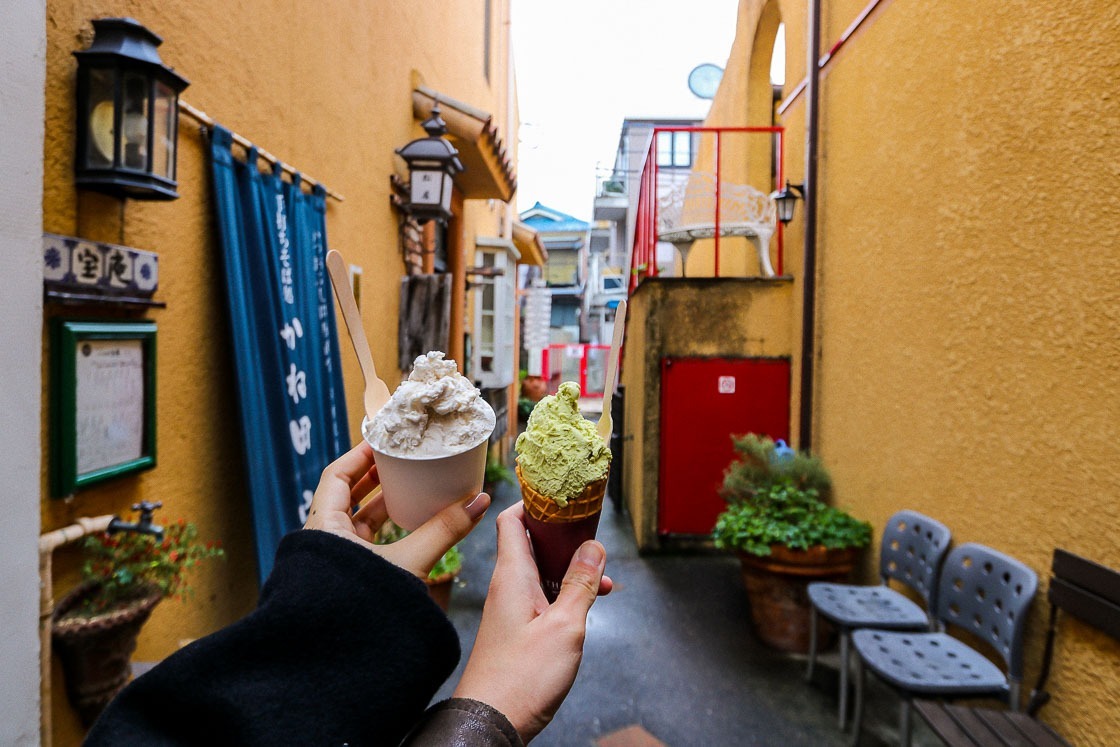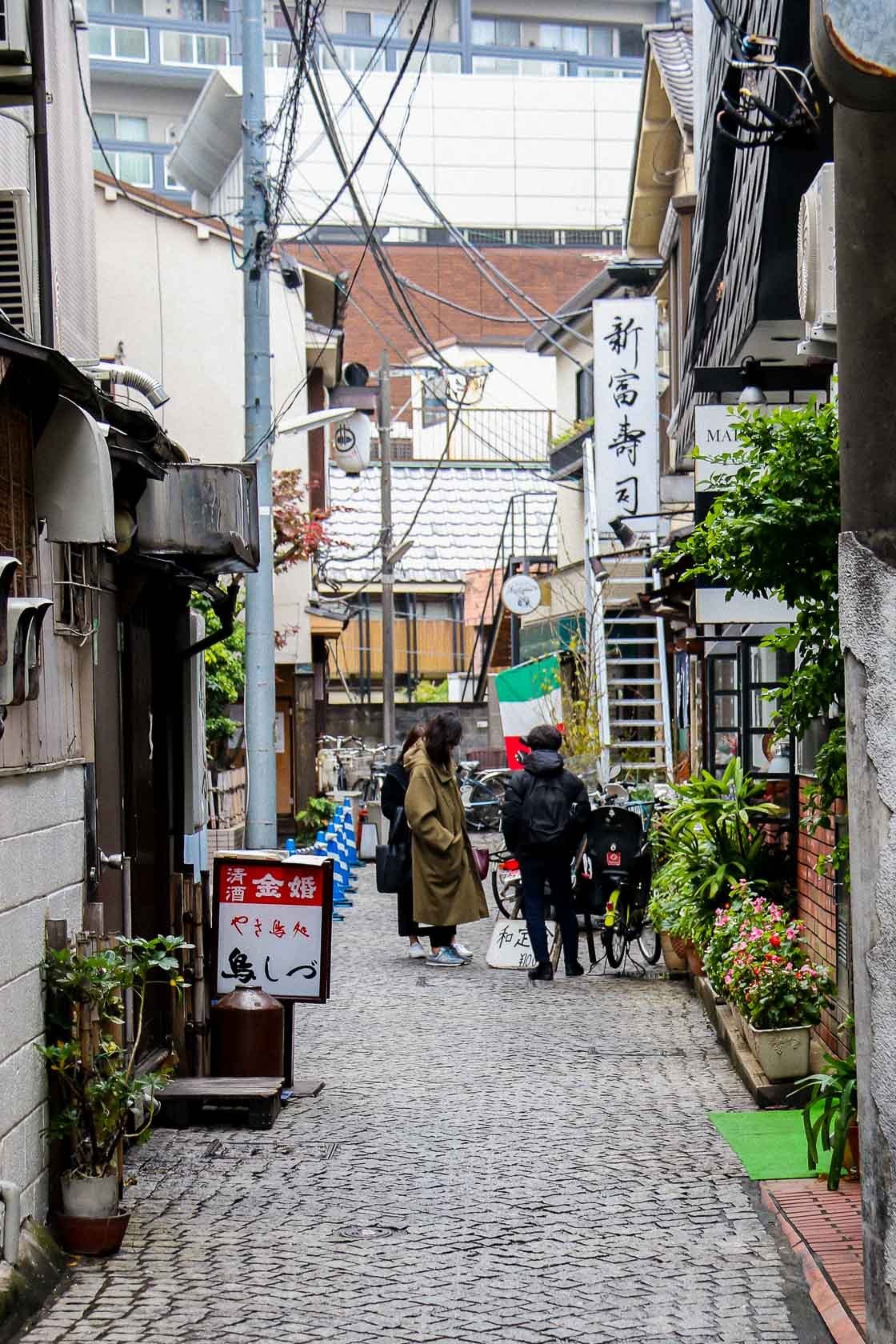 Along the way, I visited Akagi Shrine, an old shrine that had been given a modern facelift, in central Kagurazaka. The shrine is a branch of the one at Mount Akagi in Gunma Prefecture, and was established in Kagurazaka in the mid 16th century. In 2010, prolific Japanese architect, Kengo Kuma was tasked with rebuilding the shrine to reflect the times, and the result is the one we see today. The simple redesign still maintains traditional aspects, and includes the addition of glass doors that allow visitors a clear view into the main hall.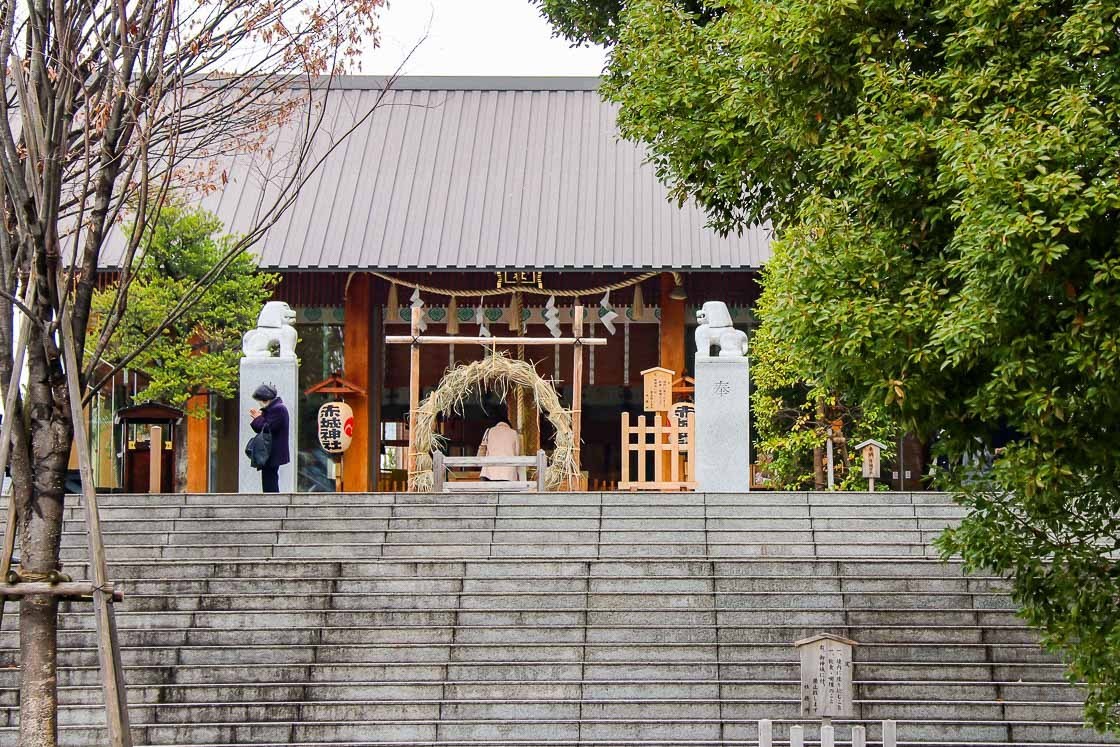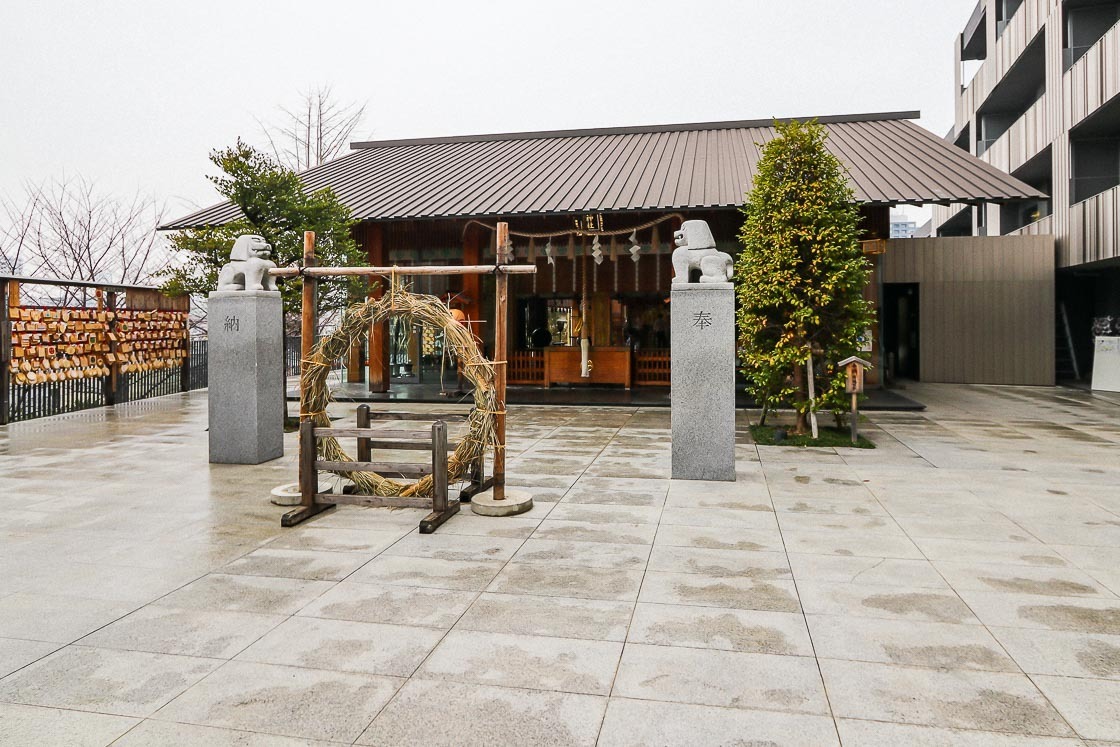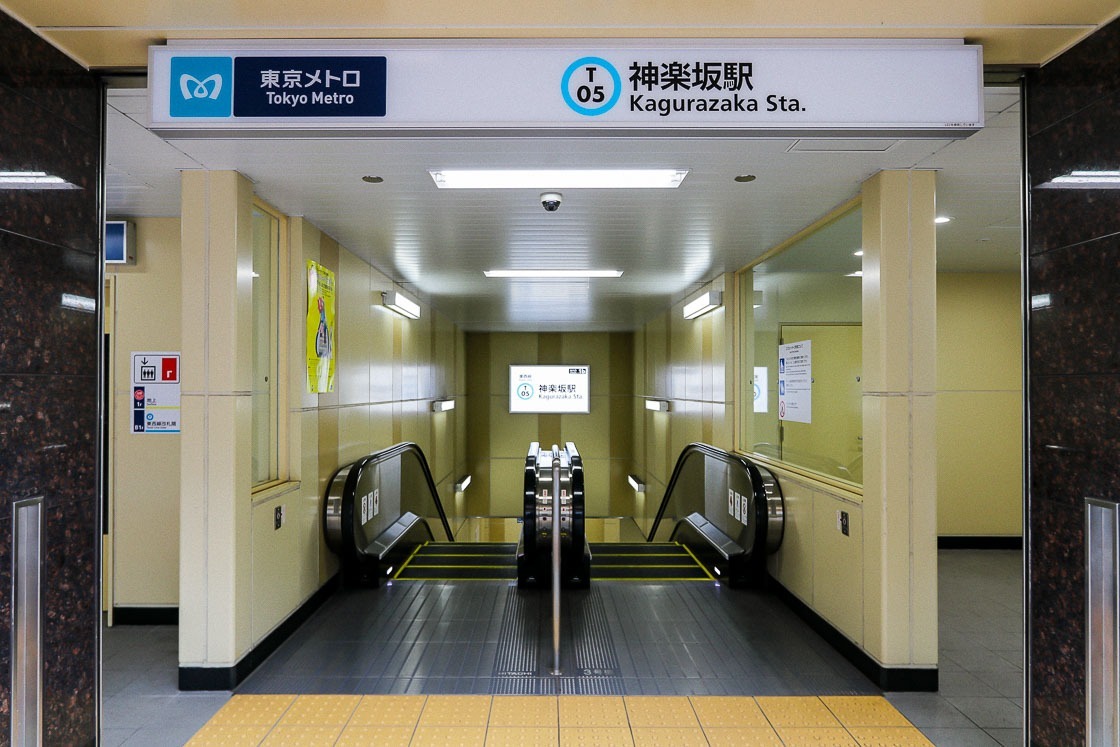 My final stop in Kagurazaka was La Kagu. Designed by Kengo Kuma, who also designed Akagi Shrine, La Kagu was built from the existing warehouse that occupied the space. The space is inviting and lends a hip atmosphere to the already chic neighborhood. Inside, the lifestyle and food store Akomeya has taken up residence, offering both shopping and dining over two floors. There were lots of products available, and I found items that would make perfect gifts, both edible and inedible.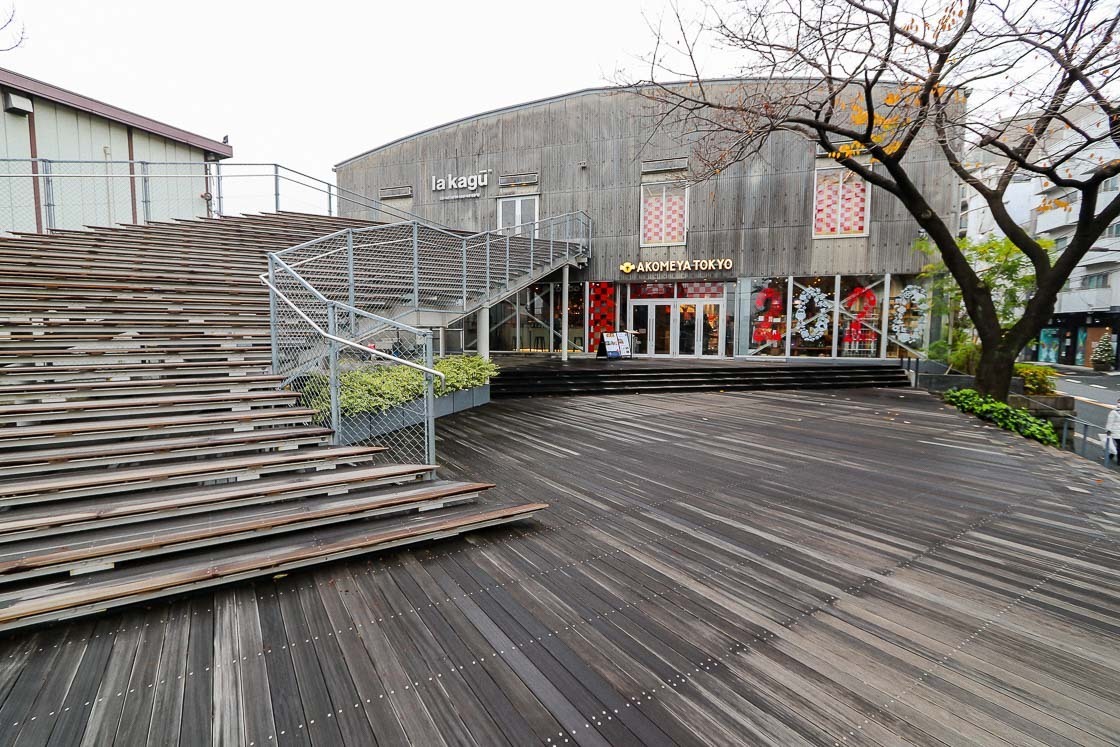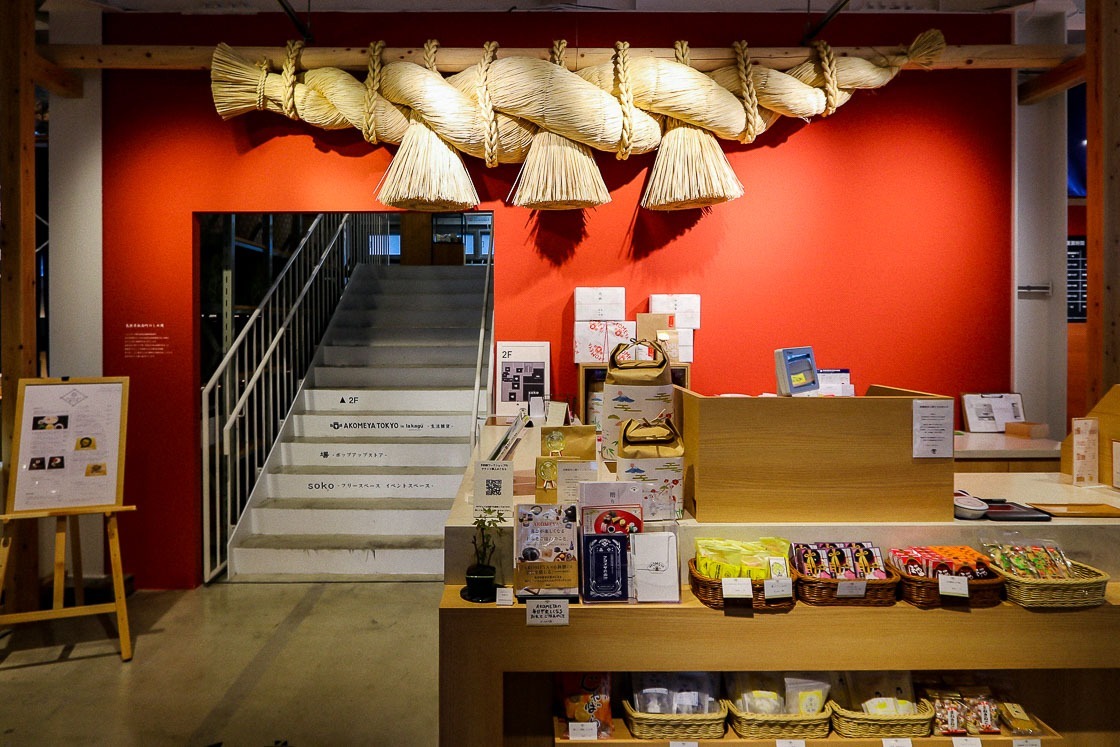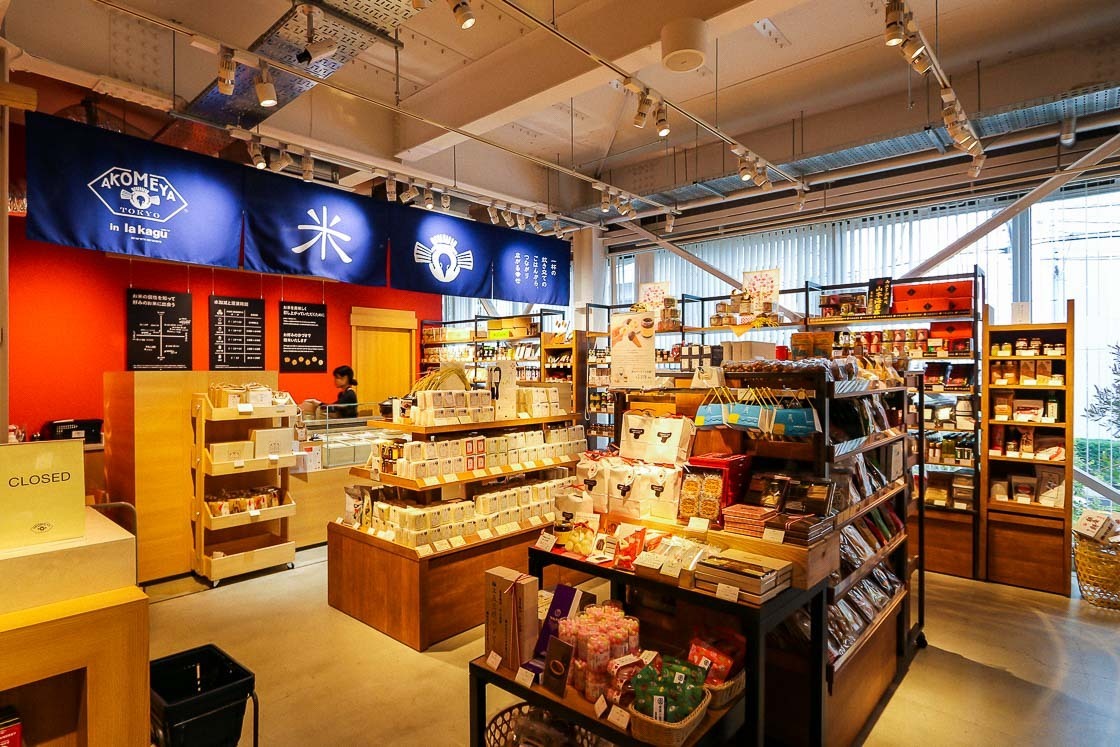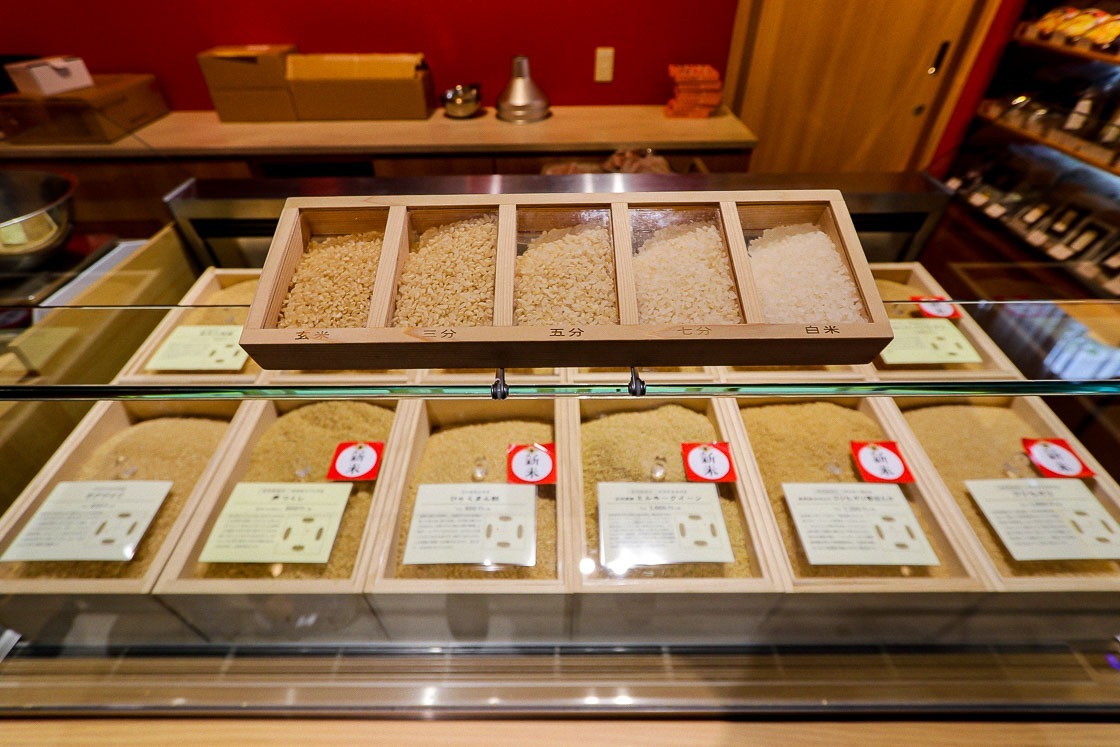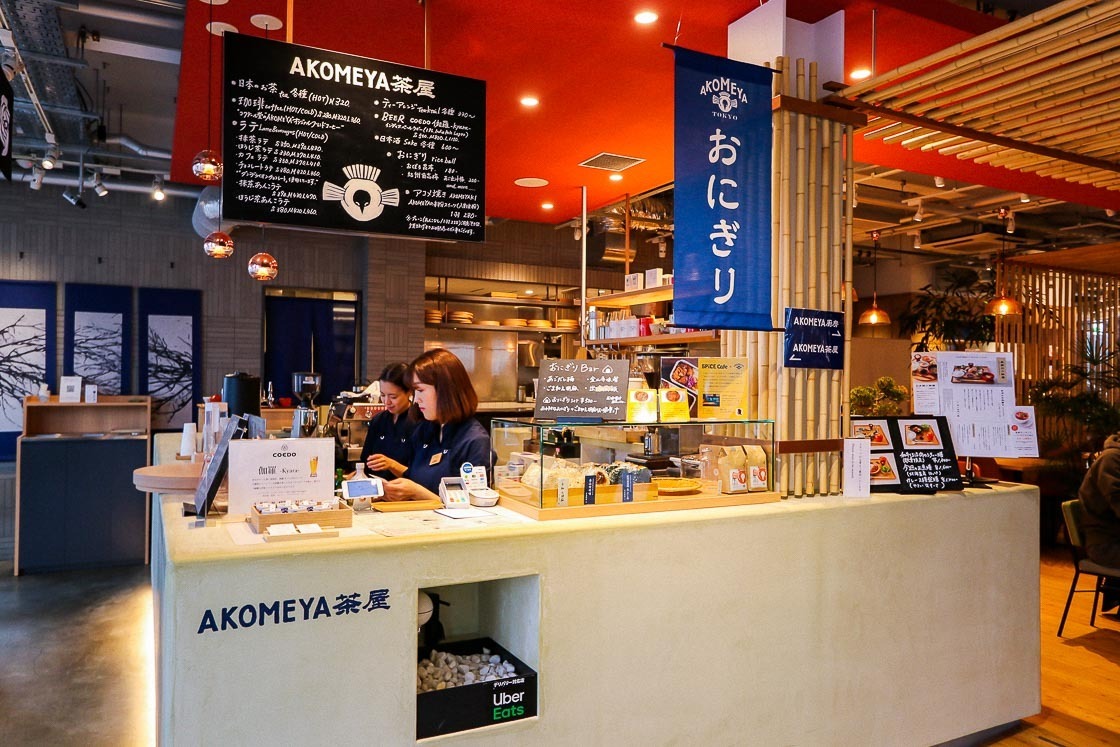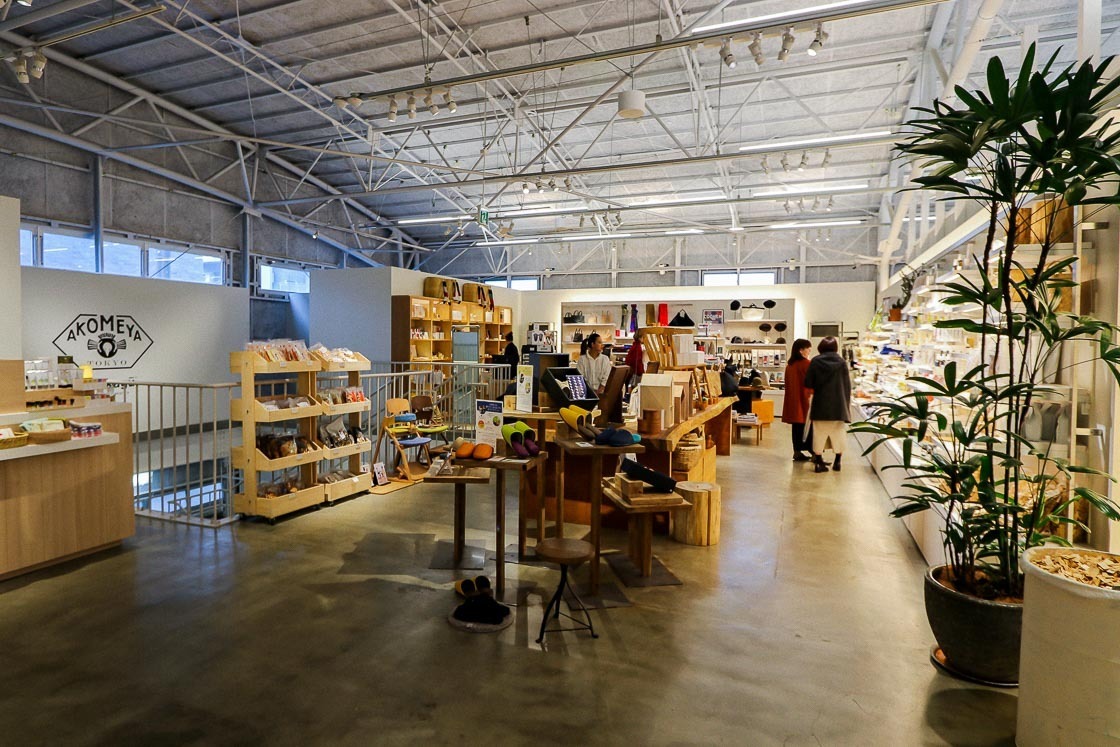 From La Kagu, it was about a 15-minute walk to the Natsume Soseki Memorial Museum. Dedicated to Natsume Soseki, one of Japan's most famous novelists and internationally known for his works such as I Am a Cat, Kokoro and Botchan, the museum introduces the writer and his life. There is a recreation of his studio where he wrote his famous works, which offers a glimpse into his life and the style of the early 20th century in Japan.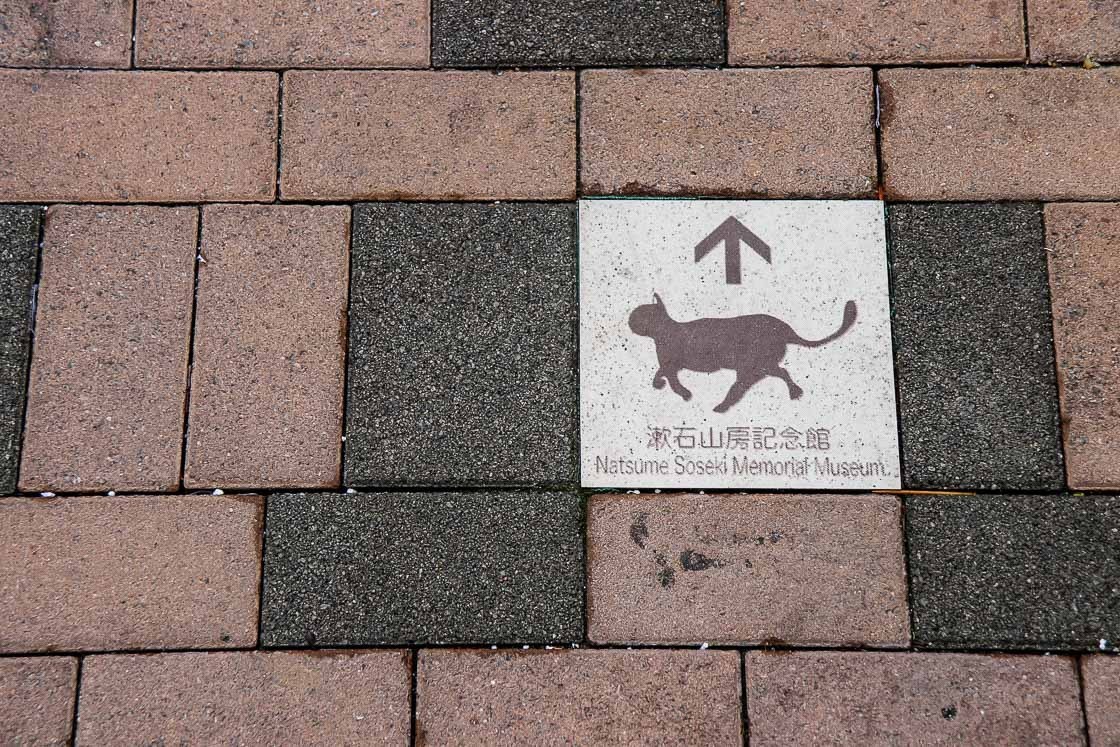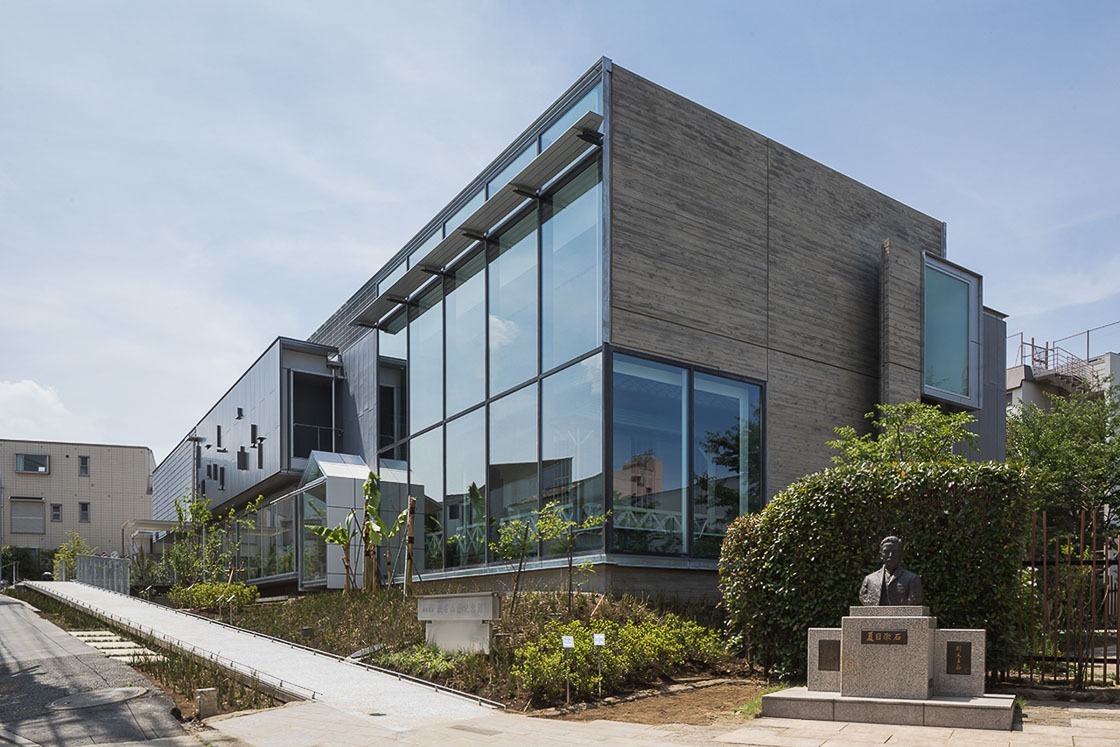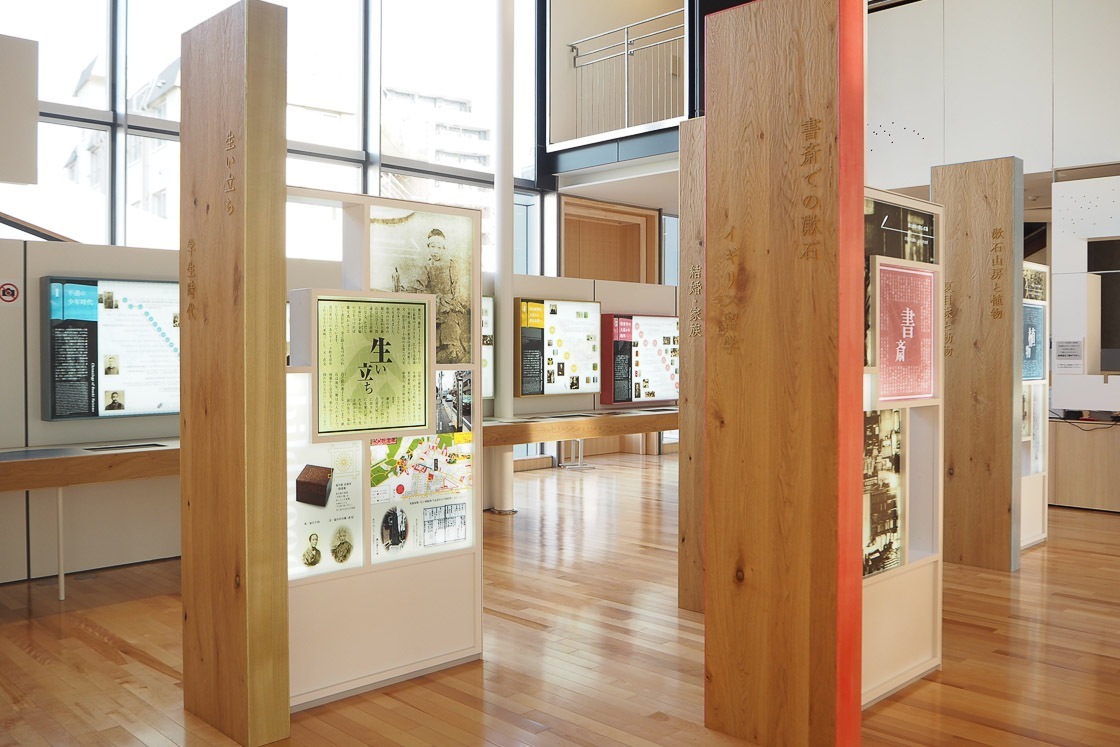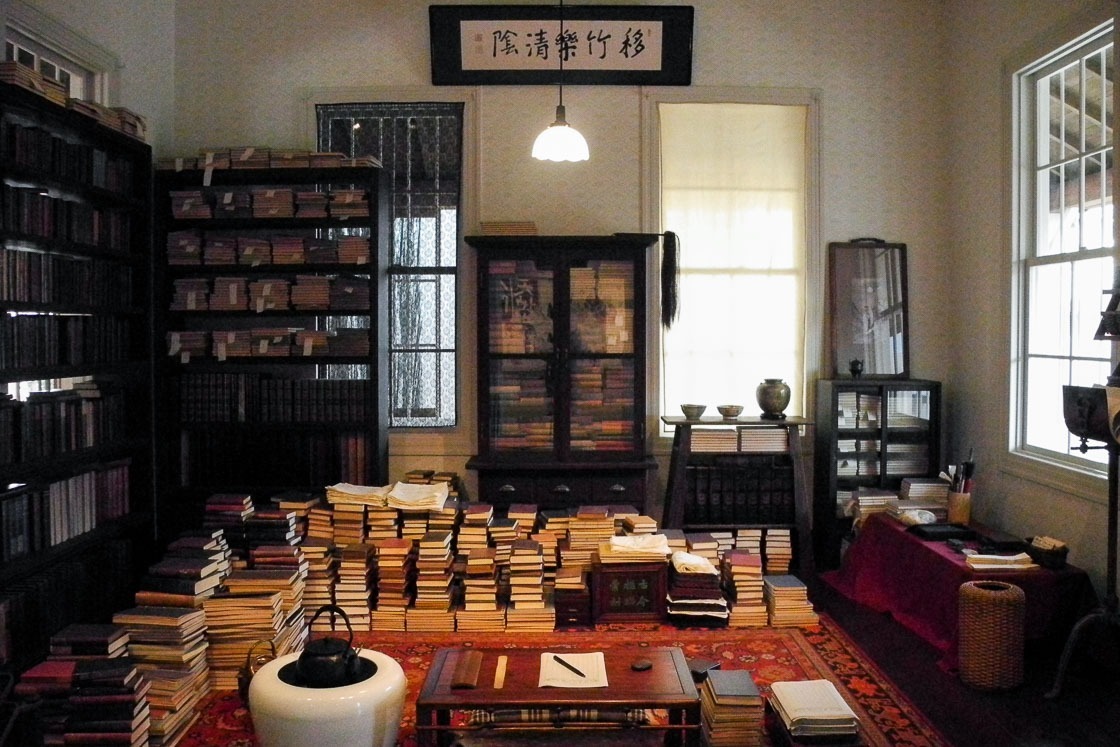 From the museum, I took a train to the Tokyo Metropolitan Government Building. My main purpose was to head to the free-to-enter observation deck at the top of the building for a view of Tokyo city. At 202 meters above ground, the view from the top did not disappoint. I saw Tokyo Skytree, Tokyo Tower and the green oasis of Meiji Jingu Shrine and Yoyogi Park. One of the popular times to visit the observation deck is at dusk, when the sun sets and the city lights come on. Just be warned that there may be a long wait for the elevator during that time.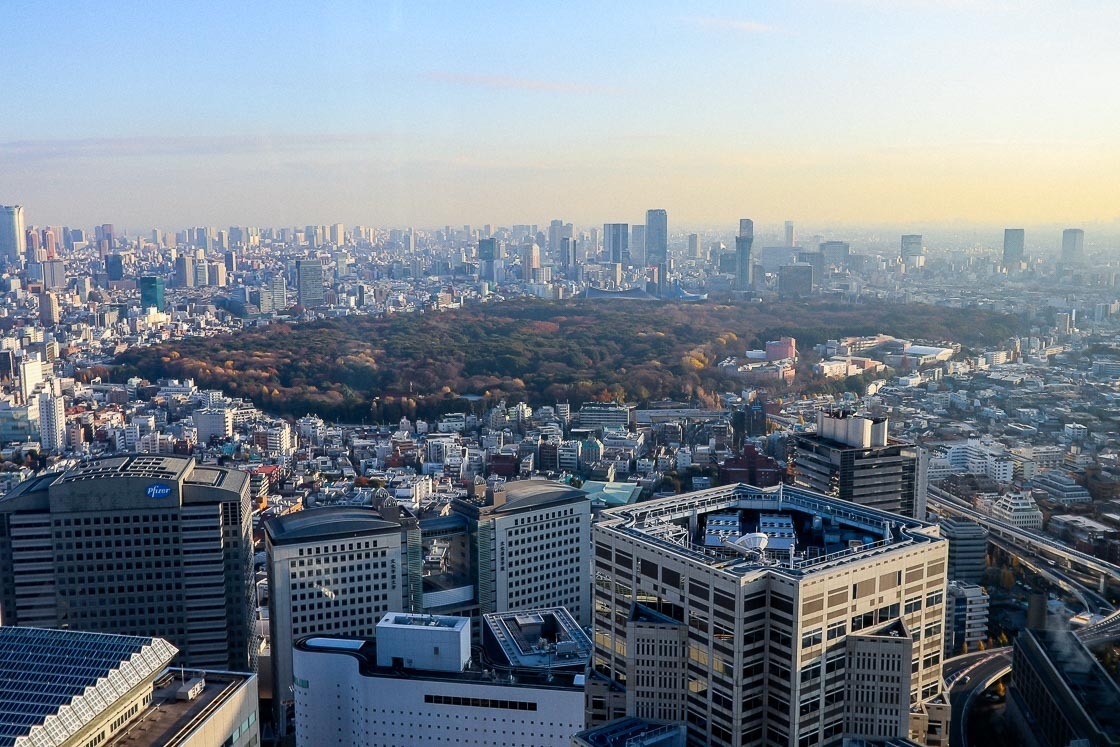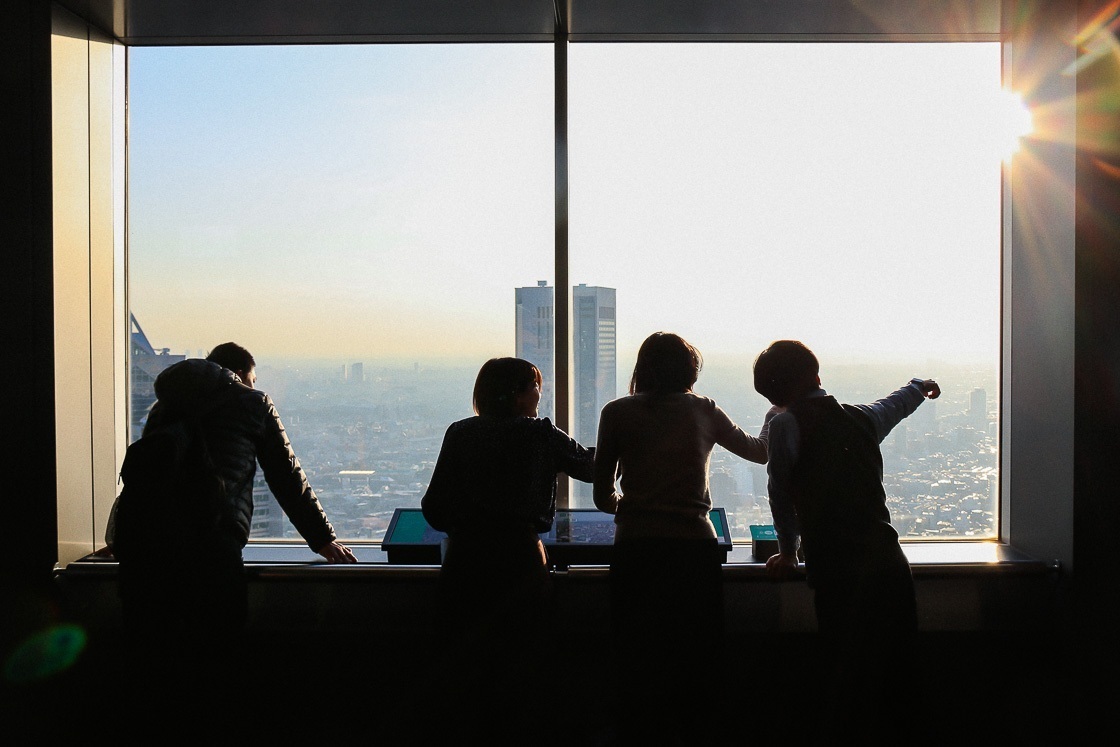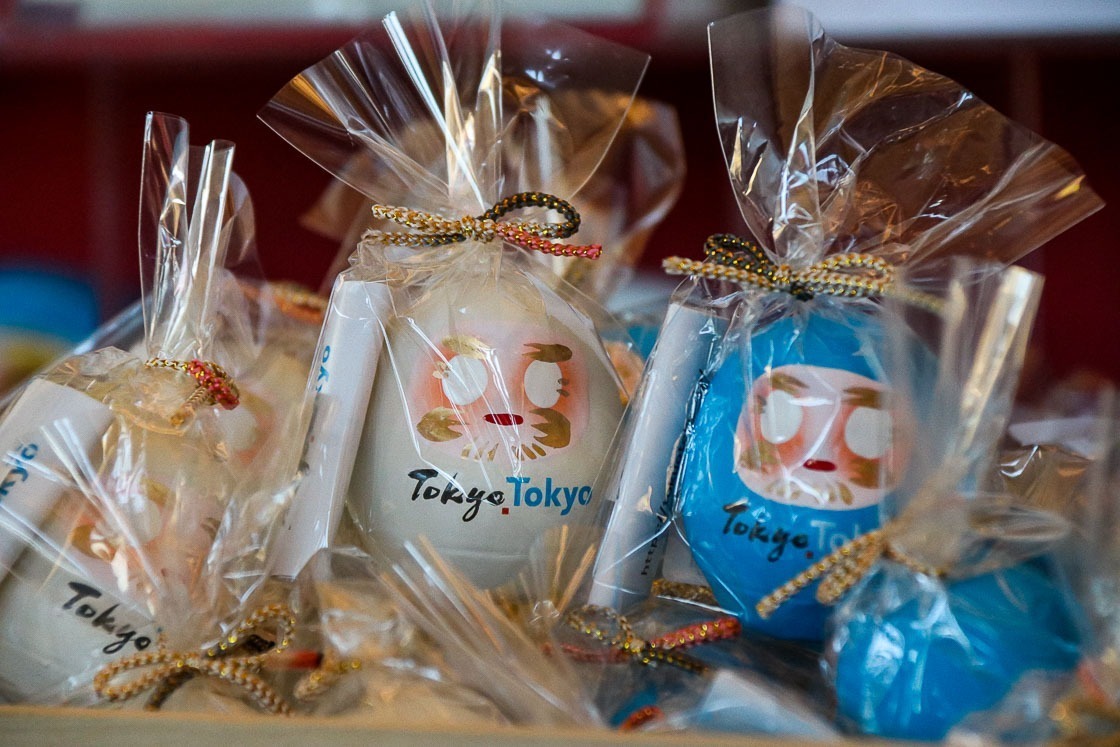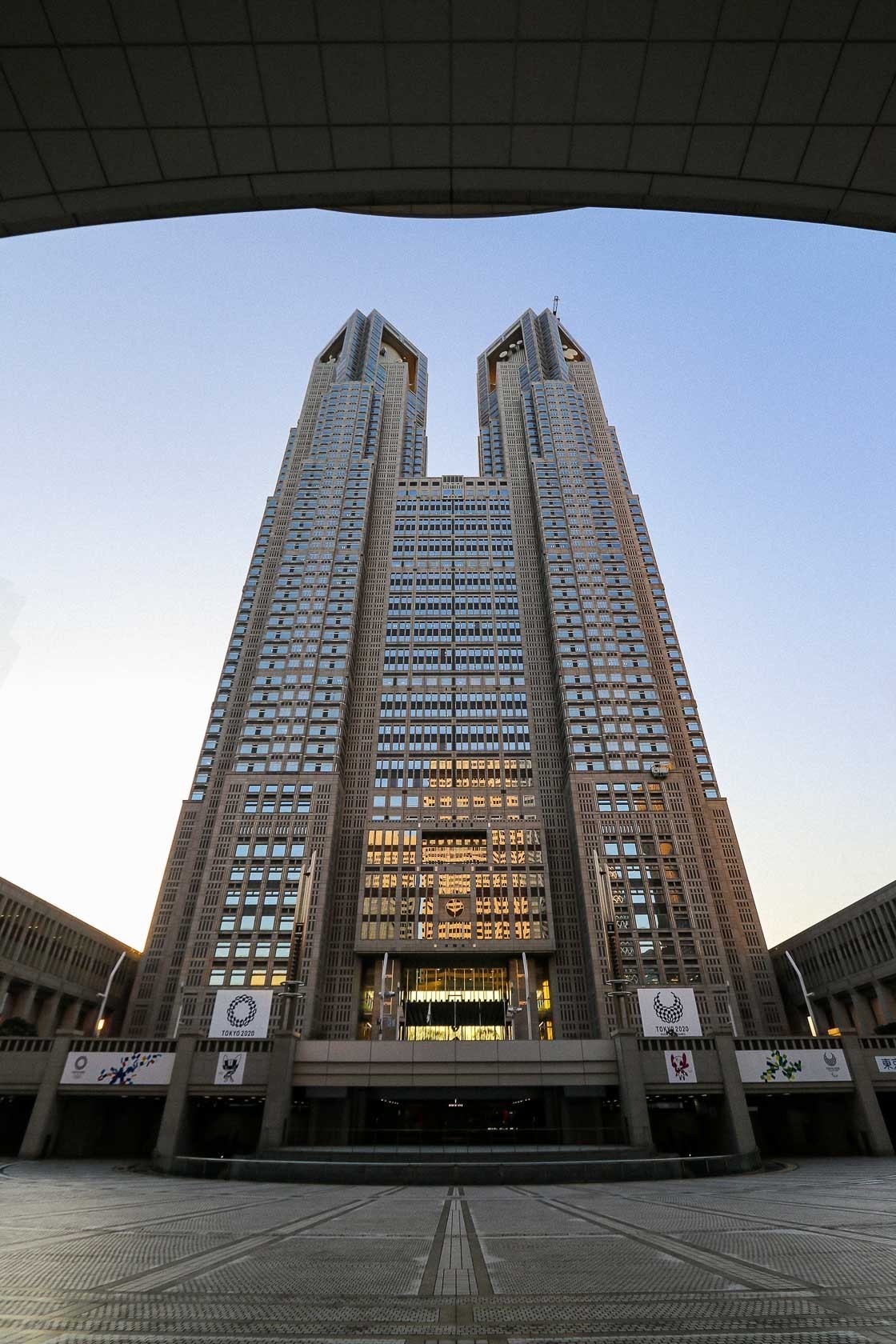 Finally, to end my great day out in Shinjuku Ward, I headed to Omoide Yokocho north of Shinjuku Station for dinner. Also known as Piss Alley, the area is made up of two parallel streets crammed with restaurants that barely fit more than ten people. The eateries in Omoide Yokocho have served many late-night hungry diners, and where I'm sure a fair number of visitors have had memorable experiences eating and drinking elbow to elbow with the regulars. Having a drink or a meal in Omoide Yokocho is definitely an experience in Shinjuku, but if not walking through can also be quite fun.
On the way home, I thought about the wide variety of things to see in Shinjuku. Kagurazaka had a nostalgic atmosphere mixed with a healthy dose of modern and trendy businesses, while the nearby Natsume Soseki Memorial Musuem allowed me to have a better idea of one of Japan's most famous contemporary writers. Moving on towards Shinjuku Station, the observation decks at the Tokyo Metropolitan Government Buildings allowed me to enjoy the city views from above for free, and I couldn't have asked for a better close to the day than dining at Omoide Yokocho. All in all, it was a successful day out, and one that I wouldn't hesistate to repeat again.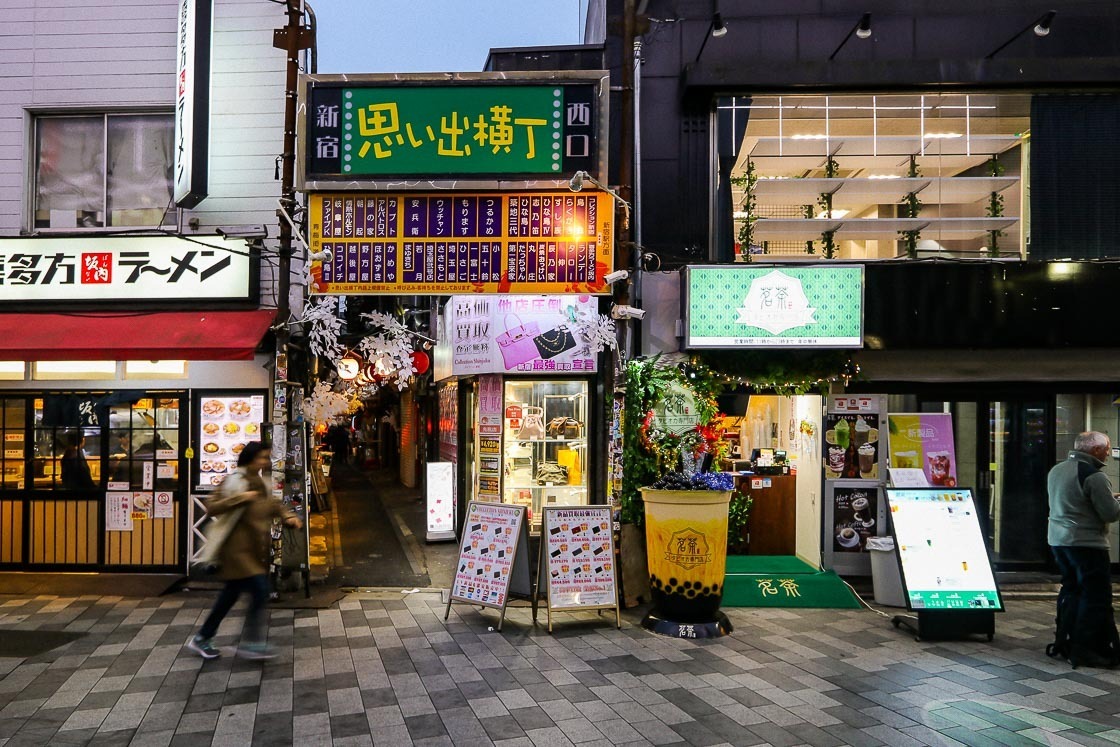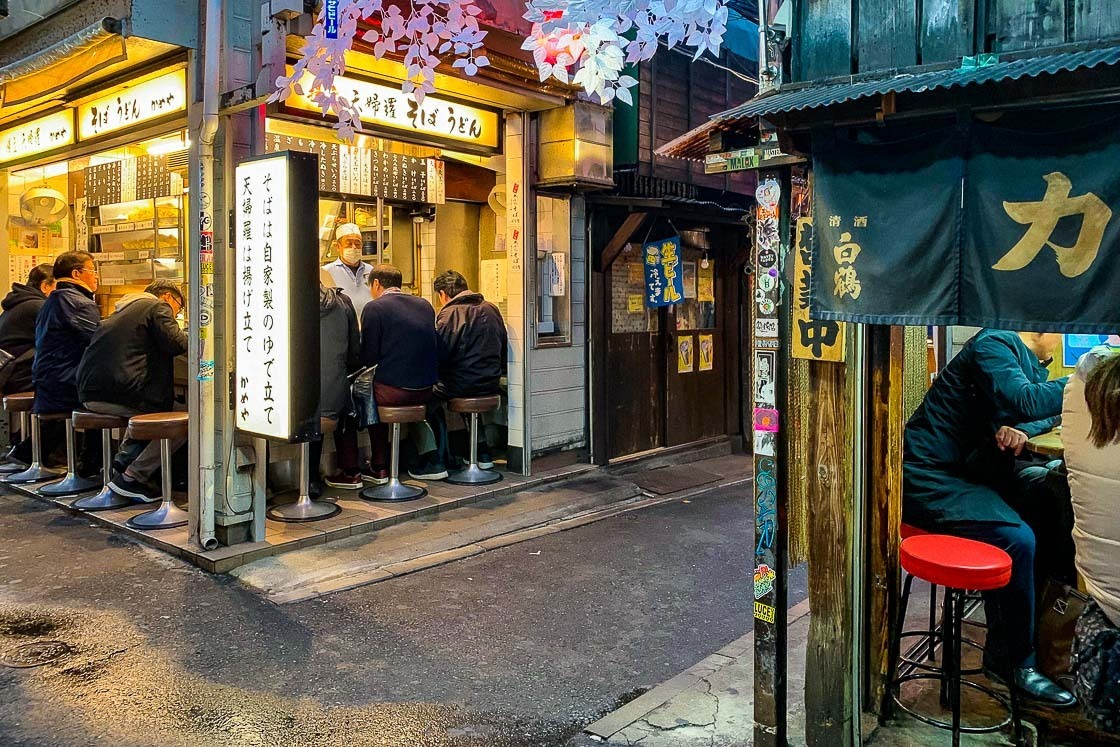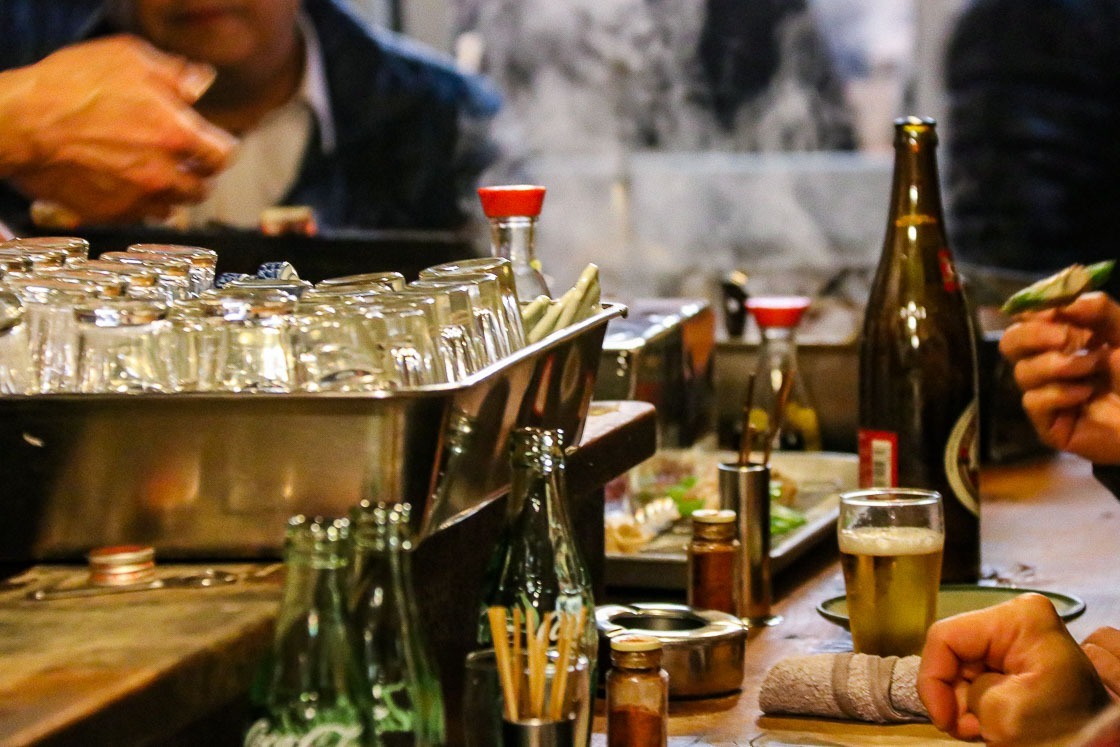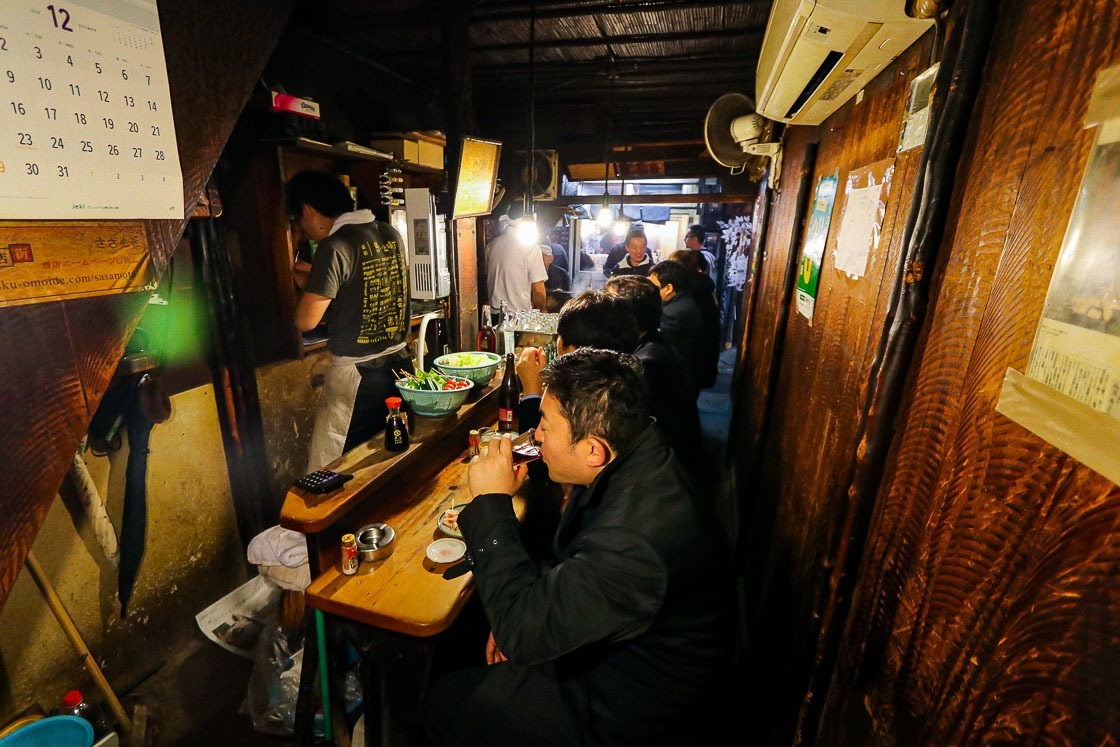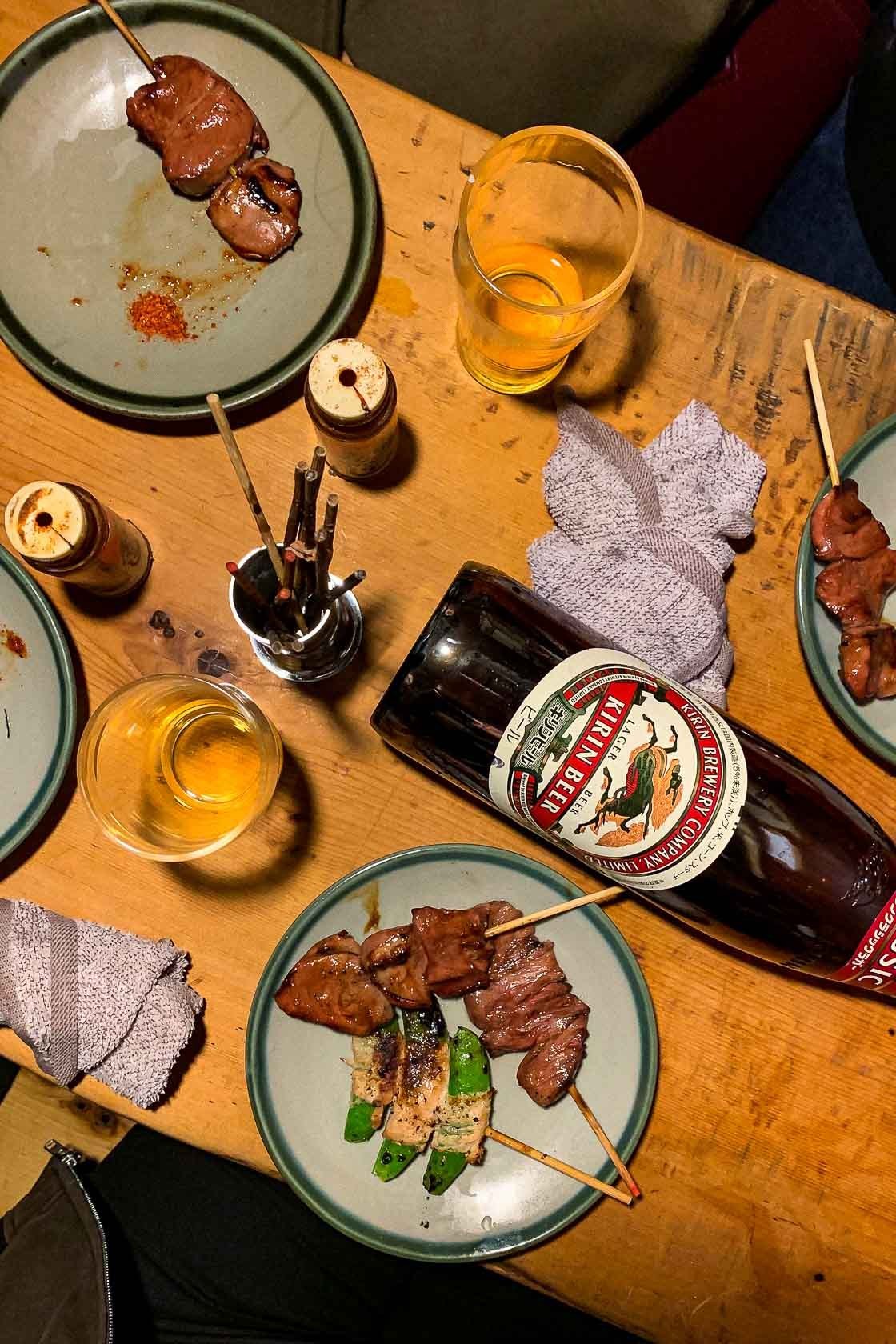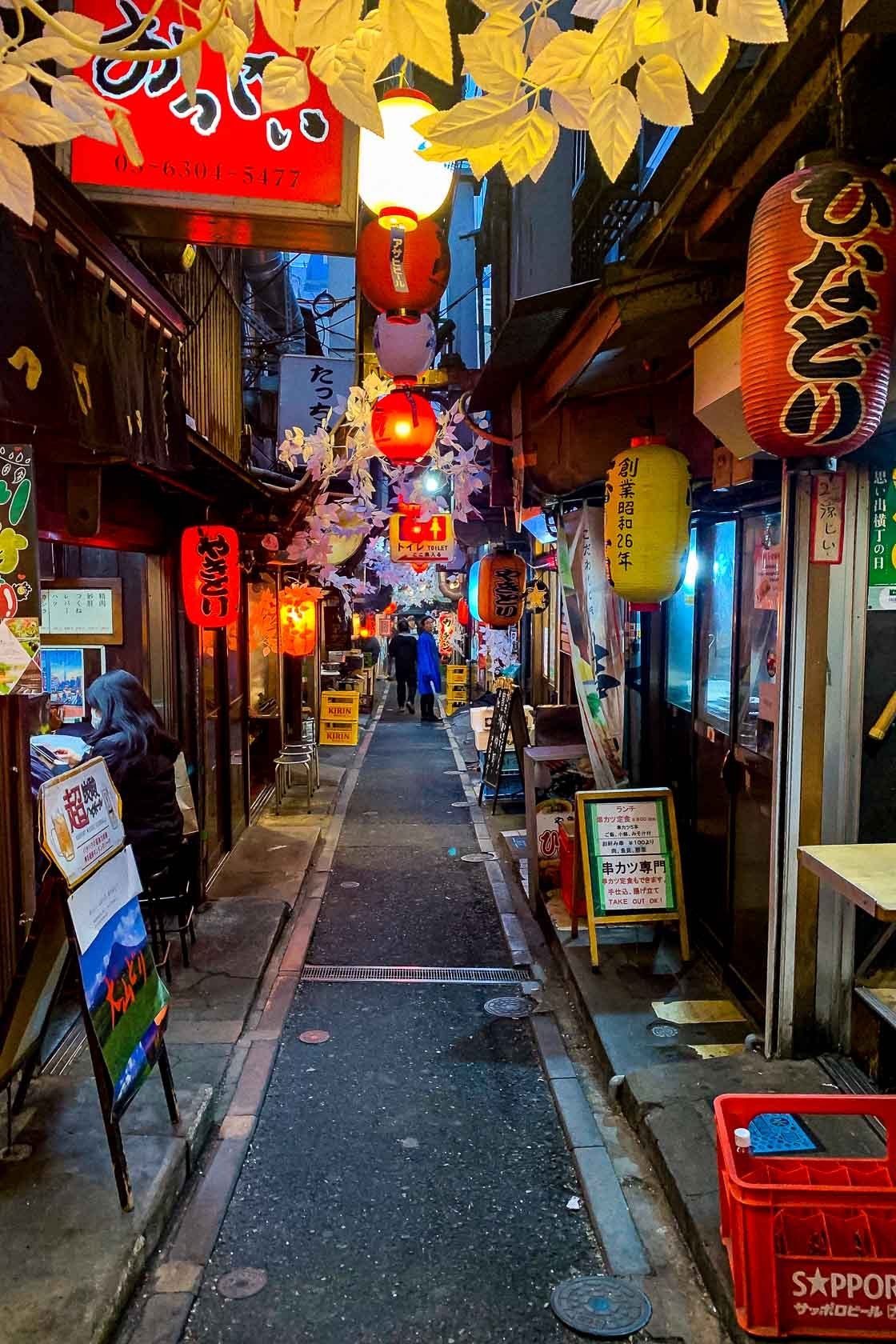 Access
Kagurazaka
The neighborhood of Kagurazaka can be accessed from either Iidabashi Station or Kagurazaka Station. On this trip, I started from Iidabashi Station and walked westwards, following the main street of Kagurazaka.
Natsume Soseki Memorial Museum
Waseda Station on the Tozai Subway Line is the closest station to the museum, and it is a ten minute walk from there. For those coming from Kagurazaka, the museum is about fifteen minutes on foot from either Kagurazaka Station on the Tozai Subway Line or Ushigome-Yanagicho Station on the Toei Oedo Subway Line.
Tokyo Metropolitan Government Building
Tochomae Station on the Toei Oedo Subway Line is the closest station to the Tokyo Metropolitan Government Building.
Omoide Yokocho
Omoide Yokocho is a short walk north from the west exit of Shinjuku Station.