A Fantastical Wetland Landscape with a Story to Tell
Watarase-yusuichi is a vast 3,300 hectare Ramsar recognized wetland and vibrant wildlife habitat that spans Tochigi, Ibaraki, Gunma, and Saitama Prefectures. Centering on a vast heart-shaped lake, the natural wonderland was actually crafted by human hands during Japan's industrial revolution as a detention basin, and the living history you can see there tells the story of the Japanese people's relationship with nature. During floods, excess water from the Watarase, Omoi, and Uzuma Rivers flows into the lake in order to reduce the flow to the Tone River downstream. The heart-shaped lake also acts as a reservoir, and when the water levels of the Tone River run low, water is released to be used in the Tokyo metropolitan area. The water you use in Tokyo may well be supplied by this reservoir.
The wetlands are home to over 1,000 species of plant, and a thriving wild bird population including birds of prey, and the elusive Japanese white stork. There are over 20 kilometers of scenic paths to explore on bicycle or by foot, regular hot-air balloon events, and seasonal sights including the controlled burning of reeds in early spring which sees the landscape ablaze before giving way to the pink cherry blossom of the sakura season.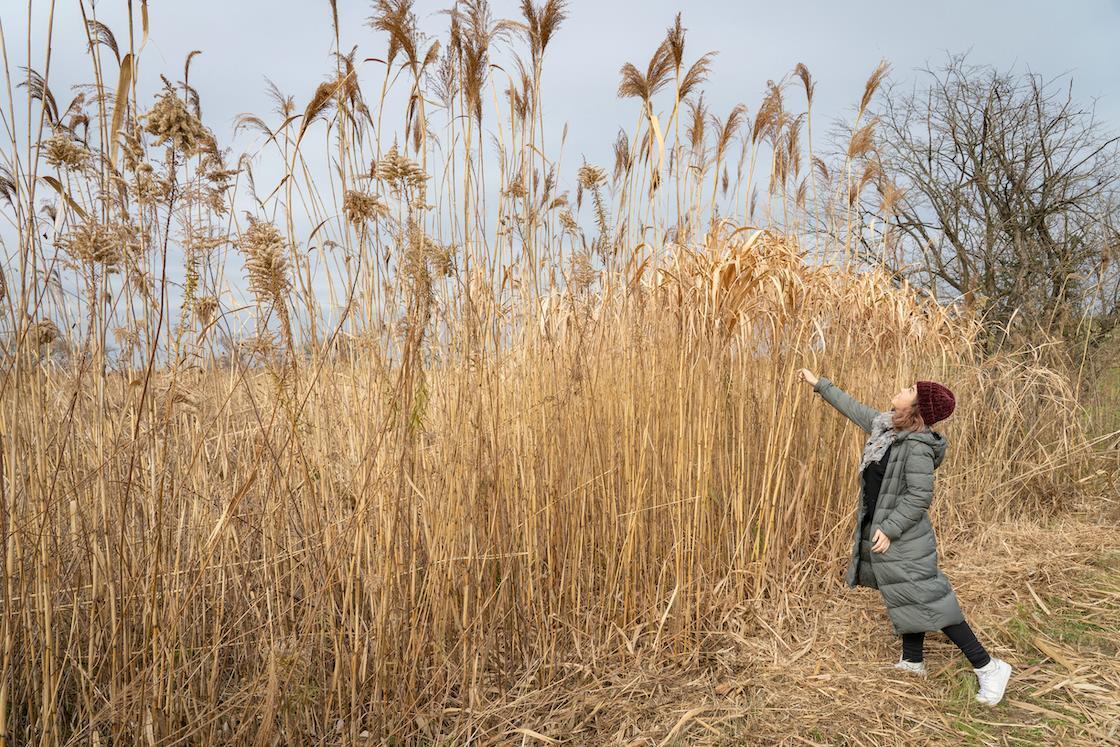 How to Get Here
By train: 15 minutes on foot from Fujioka Station on the Tobu Nikko Line
By car: 15 minutes from Sano-Fujika IC on the Tohoku Expressway
To explore this area, letfs begin with the Kazo Watarase Michi-no-Eki (roadside rest area).
Kazo Watarase Michi-no-Eki
From the two-story building at Kazo Watarase Michi-no-Eki, visitors can view the expanse of Watarase-yusuichi, which stretches beyond the heart-shaped lake all the way to the distant mountains. This rest stop wears its heart with pride - from its large, stylized red heart that is covered in "love locks" and frames a view of the lake to its "heart curry," a dish of heart-shaped rice with pink curry (available only on weekends), the Michi-no-Eki features many affectionate representations of the reservoir.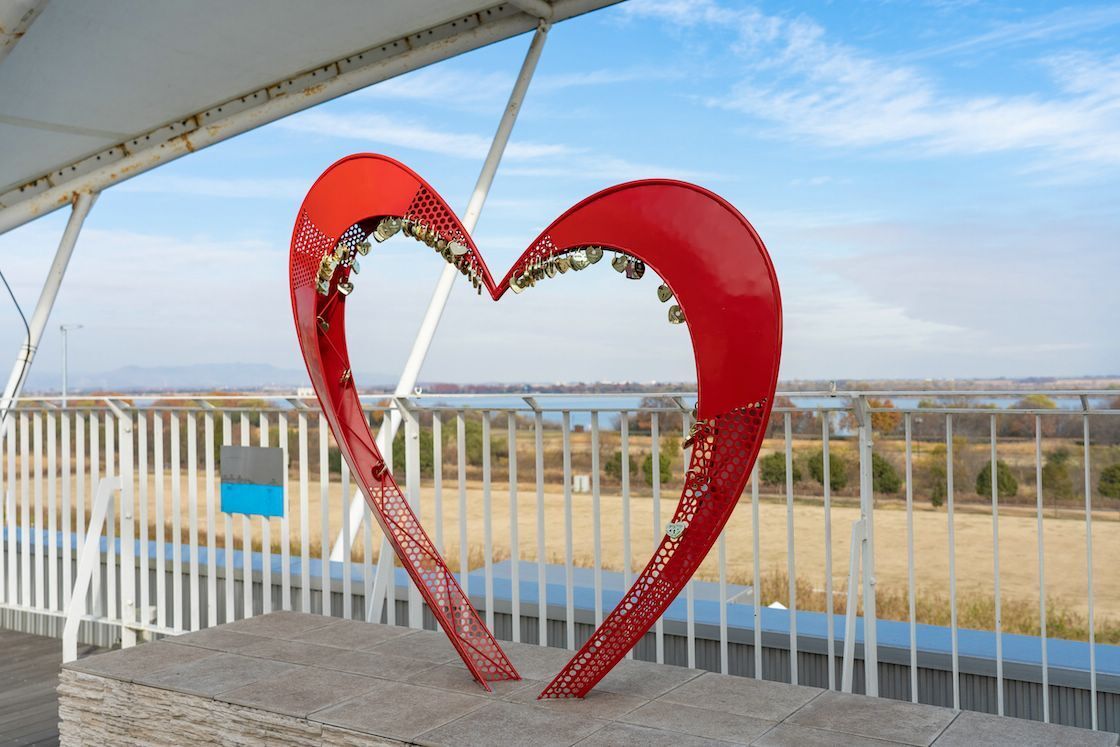 The rest stop is stocked with fresh local produce and goods from the three prefectures of Saitama, Gunma, and Tochigi. Giant cauliflower, dried sweet potatoes, rather bizarre lemon milk, and cabbage-flavored treats - all these and more await your taste test. And the Heart Bakery here is famous for its melonpan, a sweet Japanese bread named for its resemblance to muskmelon.
Kazo Watarase Michi-no-Eki is bicycle-friendly and has bikes for rent and parking racks for visitors who bring their own. Whether riding your own bike or a rental, cycling is the best way to explore the extensive wetlands.
Address: 1737 Onofukuro, Kazo, Saitama 349-1202
Phone: 0280-62-5555
Hours: 8:00-17:00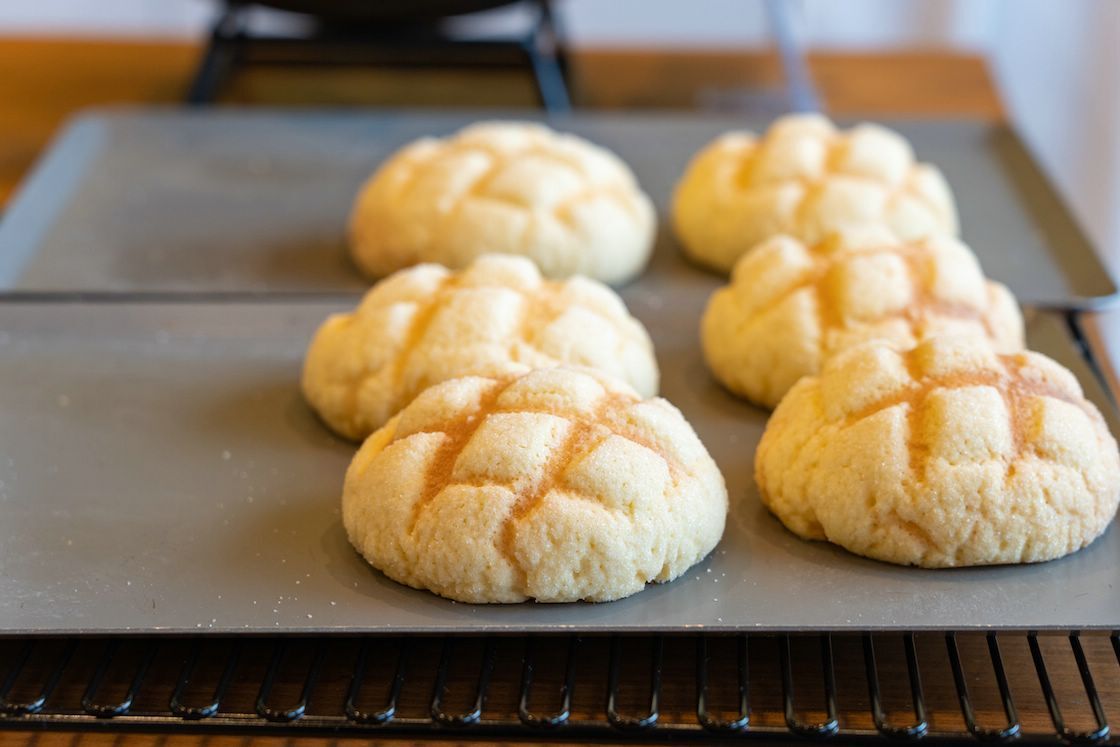 A Rare Opportunity: Stand in Three Prefectures at Once!
An opportunity not to be missed awaits you just 5 minutes on foot from the rest area. Here, in a farming and residential area, is a spot where three prefectures meet. This is the tripoint of Saitama, Gunma, and Tochigi, and visitors standing here can claim to be in all three prefectures at once!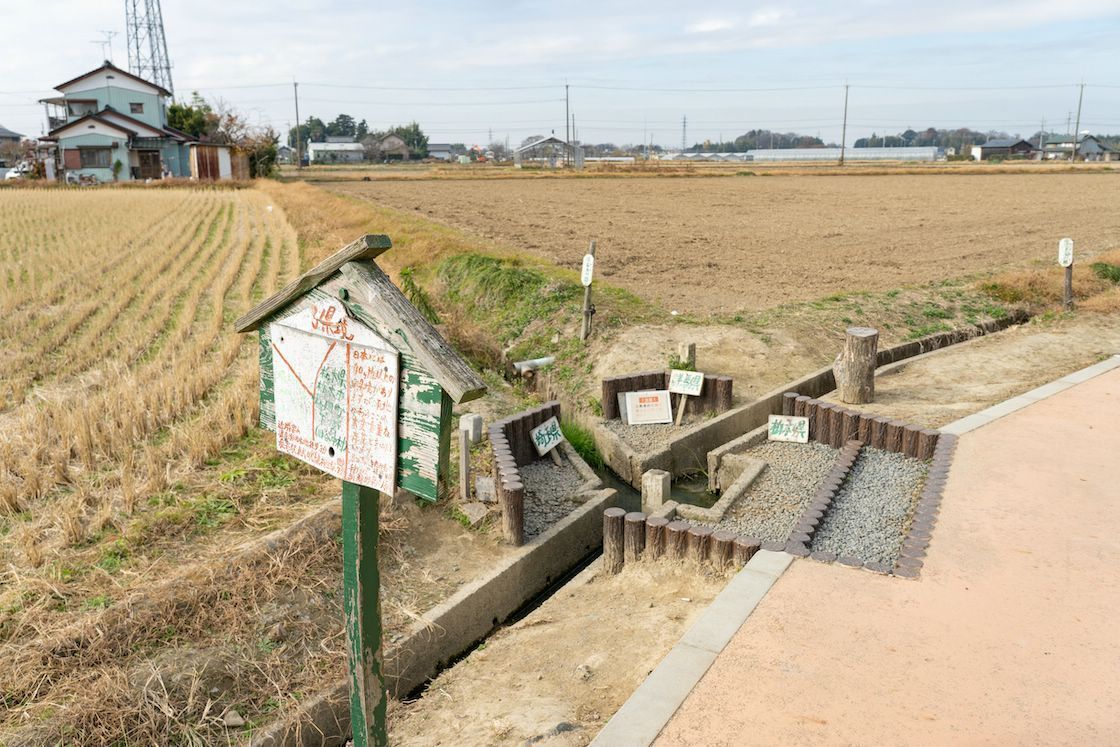 Be sure to commemorate your visit with an original ink stamp and to leave a message for other visitors in the communal notebook - a perfect way to connect with the locals and fellow visitors from near and far.
Address: 941 5 Onofukuro, Kazo, Saitama Prefecture
Hours: Always open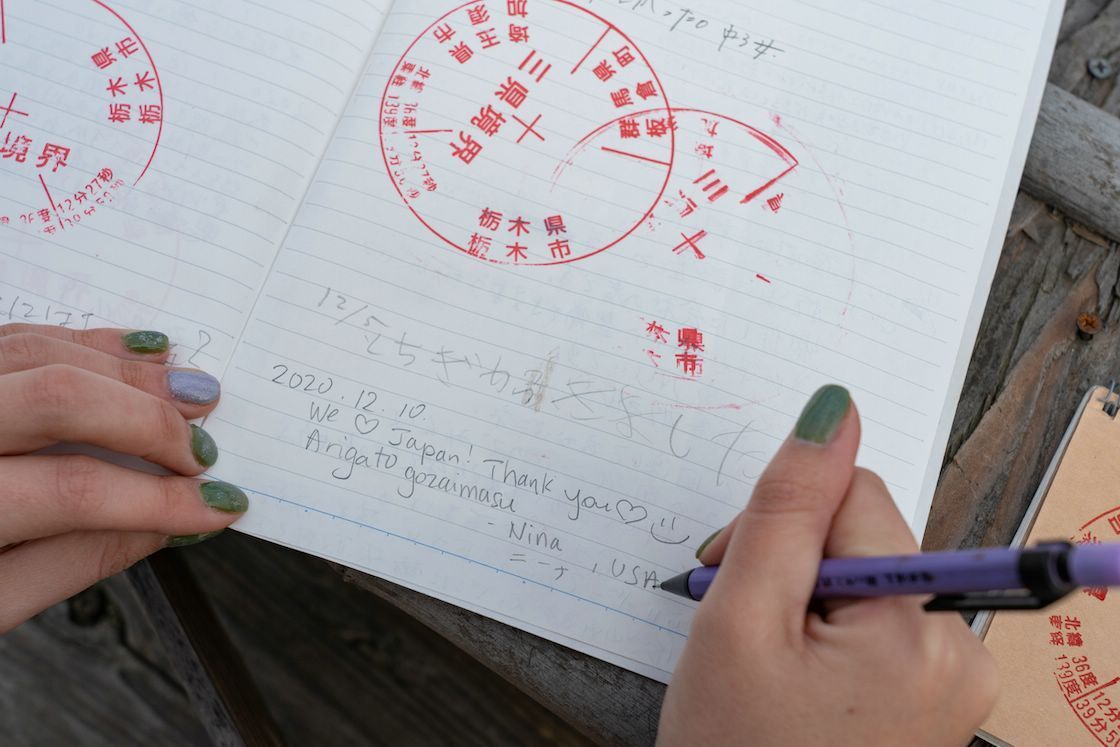 Cycling Around and a Guided Tour of the Yanaka Village Ruins
The natural beauty, peaceful views, and fresh air of the wetlands make it a sanctuary for both humans and wildlife. More than 1,000 species of plants, approximately 1,700 species of insects, and about 260 species of birds call this area home. Many locals find tranquility in the park surrounding the wetlands - walking and talking with friends, reading a book by the gazebo, fishing, or even volunteering. Watarase-yusuichi is the center of local peoplefs lives, just like a heart.
Cycle past the Watch Tower - where you can catch sight of Mt. Fuji on a clear day - to the car park, and you will see nearby a small visitor center filled with photos and educational information about the area. Volunteer guides wearing bright safety vests welcome guests and conduct free guided tours of the ruins of Yanaka Village. For history and culture buffs, this is an experience to treasure.
Yanaka Village, once home to some 2,300 residents, was located in an area of reeds and low marshlands until the late nineteenth century. At that location, only 15 meters above sea level, the town experienced flooding four to five times a year. A unique system was devised by the town for coping with this inescapable occurrence - people resided in their "main" home and hung a rowboat from the second story. When flooding occurred, they would lower the boat, hop into it, and row to their "small" home.
The small homes were built on higher ground not far from the main homes, and families would spend a few days there while waiting for the flood waters to recede. The man-made higher ground still exists, and the ruins of the townfs shrine and a graveyard for a few local families still remain.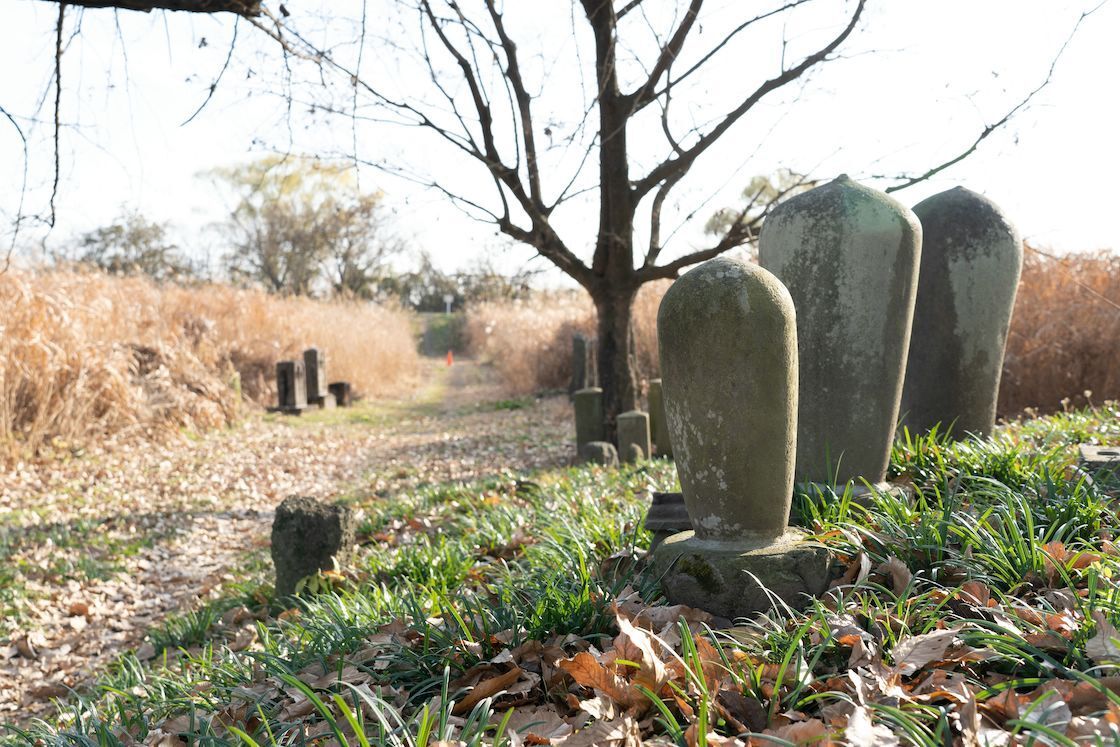 Controlled Reed Burning (March)
Tall reeds cover 33 square kilometers (8,154 acres) of Watarase-yusuichi. This is one of the largest wetlands in all of Japan. To preserve the local environment, a controlled burn is carried out every year in March. This burn, called yoshi-yaki, is an all-day event, which many photographers and visitors come to witness. It is free to attend, but keep in mind that it is a preservation activity, not a festival. The reeds of Watarase-yusuichi are also used to make traditional Japanese shades, as well as small boats used for events by the local community.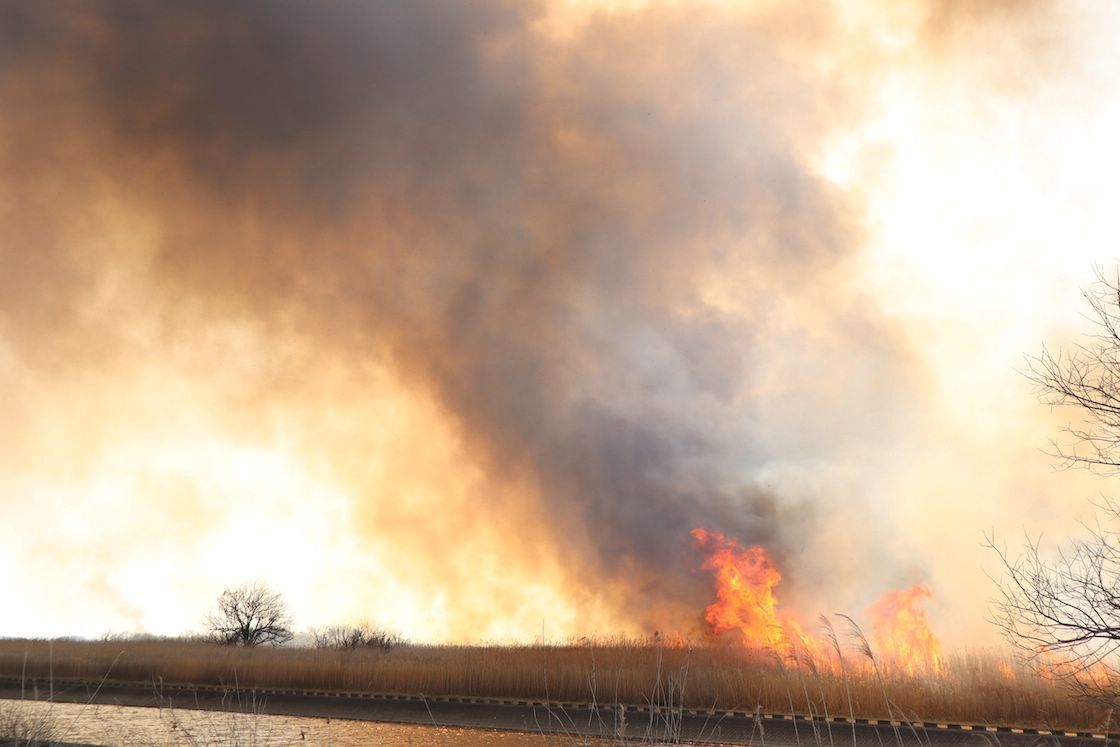 Japanese White Stork Cultural Exchange Center
This information and exhibition center opened in May 2020 to promote the eco-agricultural significance of Watarase-yusuichi. Located in a renovated kominka (traditional country home), this cultural center is a wonderful place to relax and learn all about the local inhabitants. Enjoy a little origami and peruse the stunning photographs of nature in the park, including photos of the storks, of course. In fact, at the entrance you will be greeted by four life-sized stork figures whose realistic appearance will make you want to reach out and touch them.
Address: 865-1 Shimonamai, Ooaza, Oyama, Tochigi Prefecture 329-0023
Website: https://watarase-stork.business.site (Japanese only)
Phone: 0280-51-4593
Hours: May-September: 9:30-17:00 Thursday-Sunday and public holidays
October-March: 9:30-16:00 Thursday-Sunday and public holidays (except the New Yearfs holidays)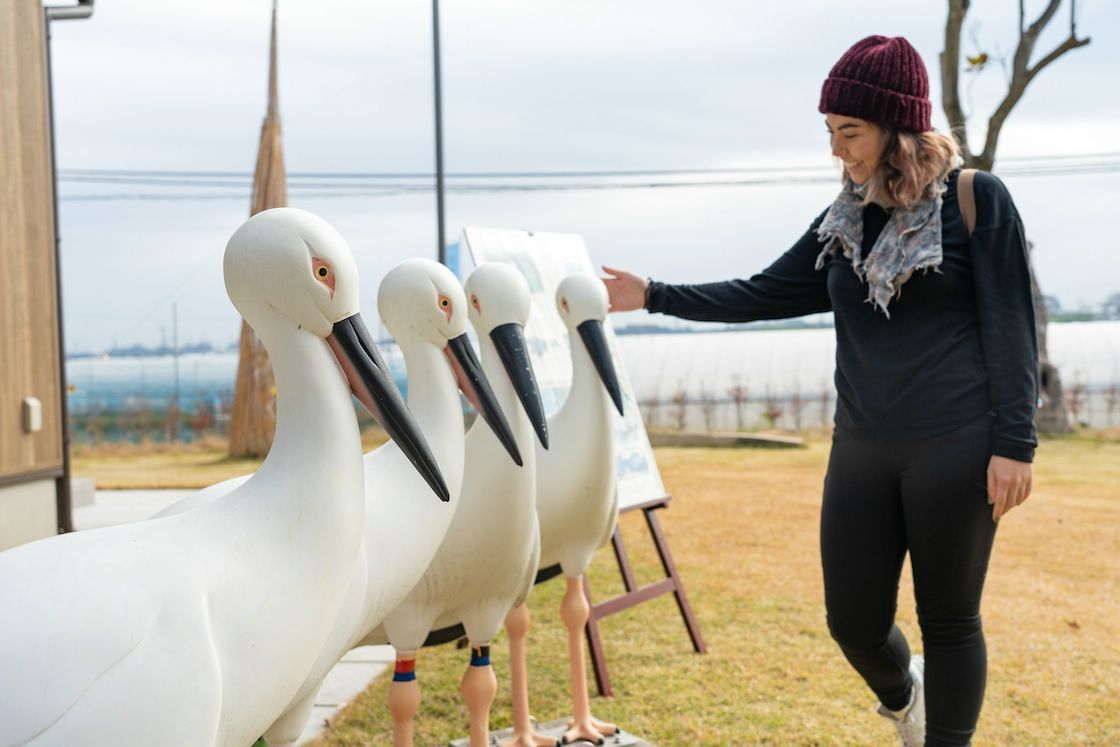 Nogi Town Circular Brick Kiln
Formerly located in Nogi, the Shimotsuke Brick Manufacturing Company was a prolific producer of red bricks in Japan between the 1890s and 1970s. After 130 years, the Nogi Town Brick Kiln, a Hoffman kiln, still stands proudly at an impressive height of 35 meters.
In 1979, the kiln was designated an Important Cultural Property in Japan. Because of its imposing size, each chamber of the kiln could bake around 14,000 bricks at a time, and when all 16 of the chambers were operating, about 224,000 bricks could be produced in a single cycle. For just 100 yen (or free for those aged 15 or under), visitors can tour in and around the kiln to learn all about its historical significance, both local and national. And donft forget the photo - with the kiln in the background, your photo could very well become a conversation piece!
Address: 3324-10 Nogi, Ooaza Nogi Town, Shimotsuga, Tochigi Prefecture 329-0115
Hours: 9:00-17:00 Tuesday-Sunday and public holidays (except the New Yearfs holidays)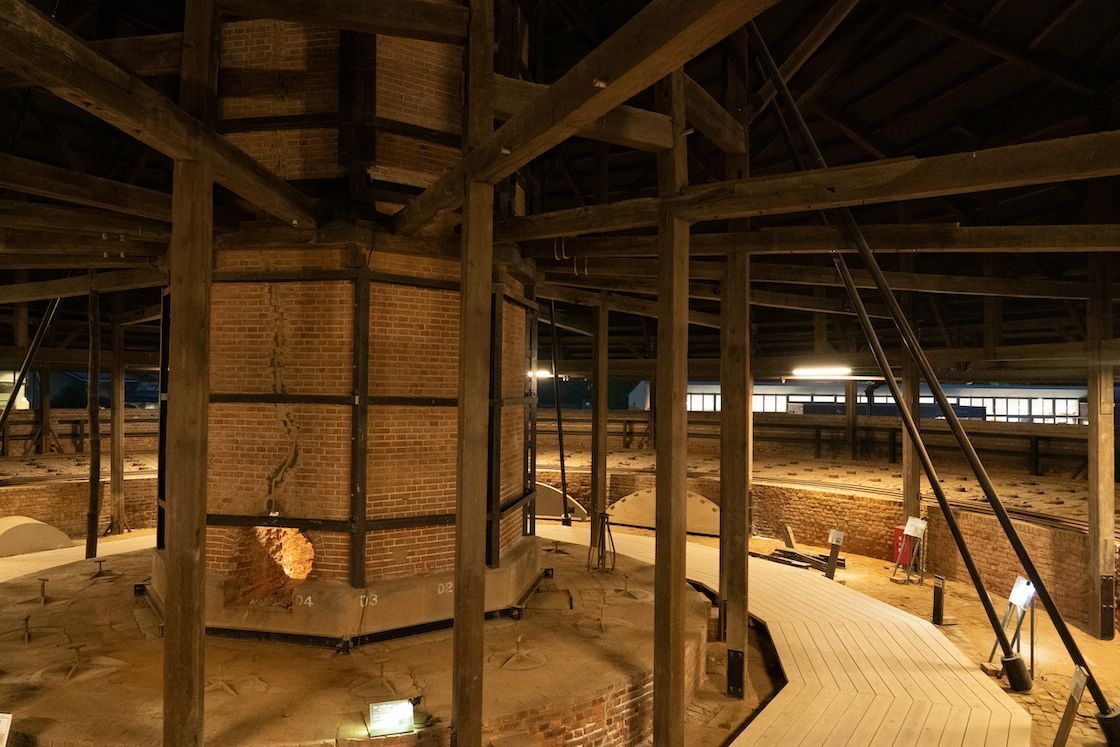 Link