A Stroll Through Kanazawa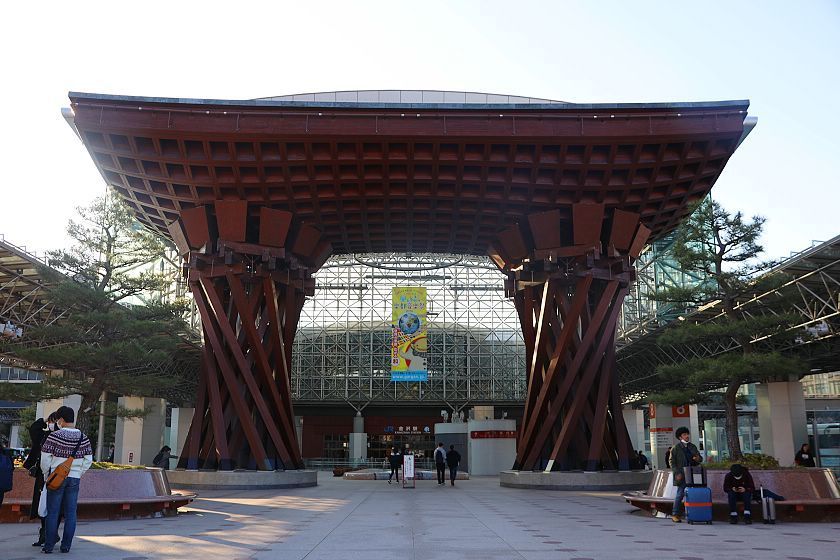 Often called the "Little Kyoto" for its many beautifully preserved historic buildings, Kanazawa is an attractive and culturally rich city whose small size makes it ideal to explore on foot.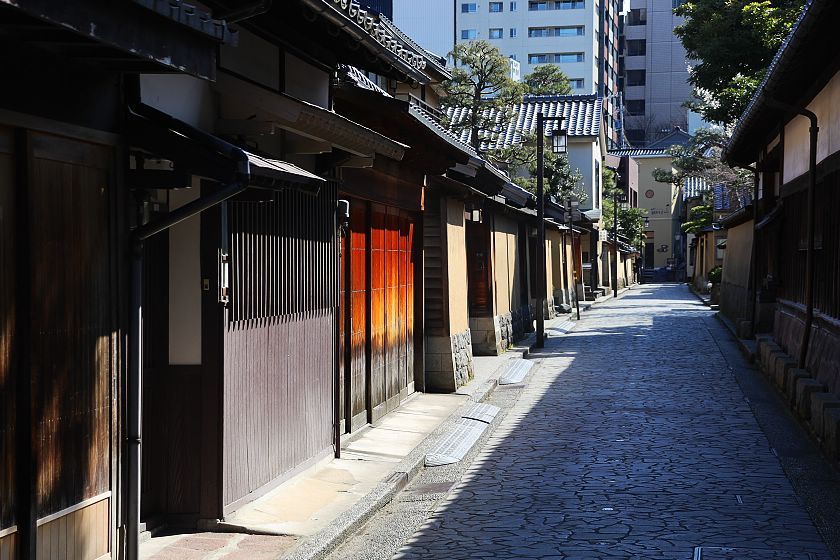 I begin my day in the Nagamachi district, once the neighbourhood of samurai belonging to the powerful Maeda family. Many of their houses have become cafes, gallery spaces and souvenir shops but retain elegant period features, and the narrow cobblestone strees are lined with the shingle-roofed, mud and stone walls typical of castle towns.
Nomura-ke was the house of a wealthy samurai family until their fortunes declined following the Meiji Restoration, when it was sold in the early 20th century to a wealthy businessman who replaced the living room with materials from another old house outside the city and added an elegant upstairs tearoom. An attractive walled courtyard leads into interconnecting tatami rooms, opening to one side onto a beautiful inner garden where a tiny stream winds between trees, rocks and stone lanterns. To the rear of the house I also find a gallery displaying weapons and other heirlooms.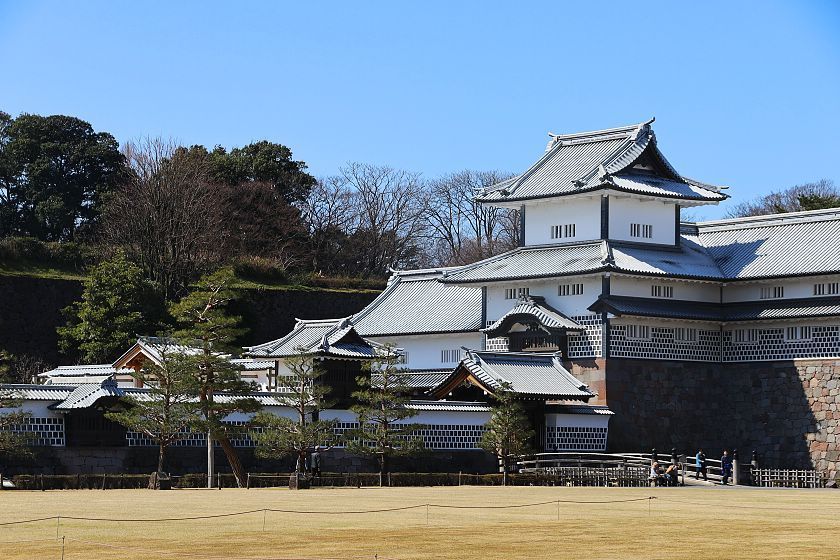 From Nagamachi, my next stop is Kanazawa Castle, a partial reconstruction based on its appearance at the time of the Meiji restoration, having burnt down and been remodelled several times since it was first built during the Warring States Period. Today, the most distinctive features are two three-story watchtowers called yagura, connected by a long rampart or nagaya that served as a warehouse.
Directly opposite the castle's main Ishikawa-mon gate is Kenrokuen, one of the most popular and celebrated landscaped gardens in all of Japan. Just like the castle to whose grounds it once belonged, the garden developed over several hundred years as parts were destroyed by fire. The name Kenrokuen is a reference to the six classical elements of an ideal garden - space, seclusion, human artistry, elegance, flowing water and distant views - wandering along interconnecting pathways, the scenery around me changes seamlessly from one element to the next as I pass sculpted pine trees, stone lanterns and ponds.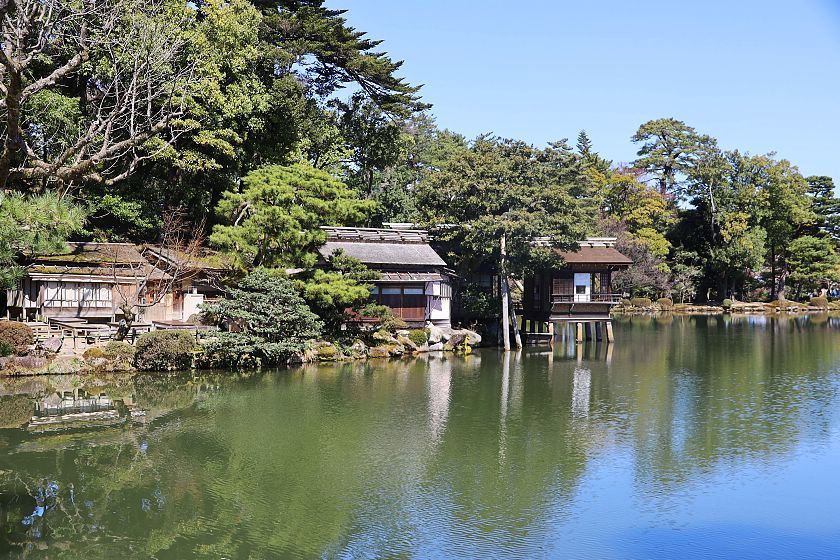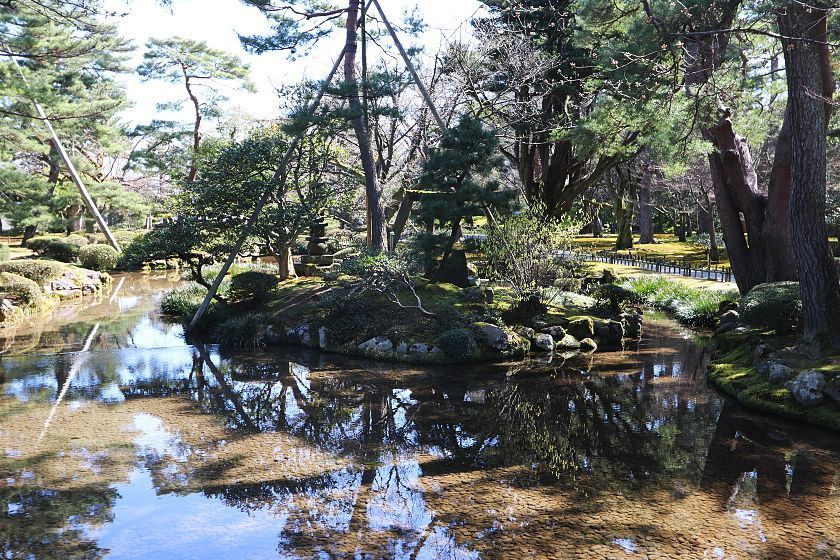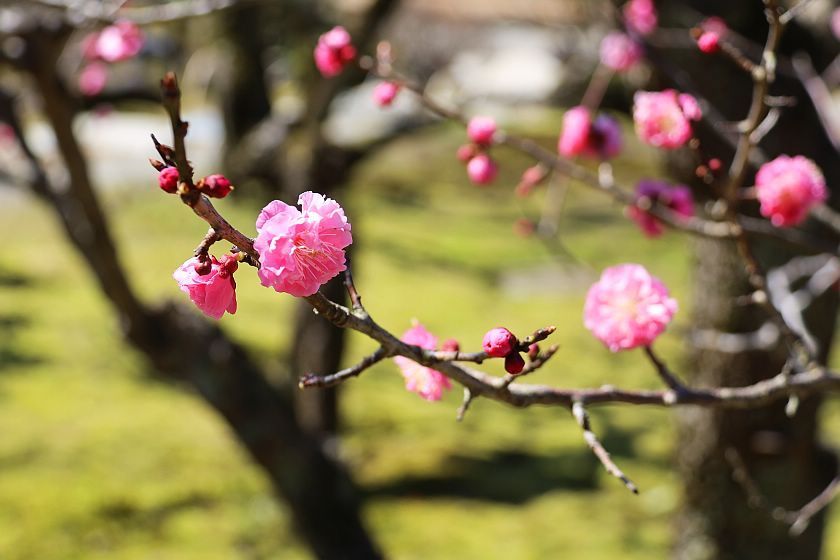 From Kenrokuen I make my way north-east to the famous Higashi Chaya district - rows of Edo Period tea houses fronted with fine wooden lattices called kimusuko - many of the buildings have become cafes, gallery spaces and souvenir shops but as many as 50 modern-day geisha continue to operate in the area.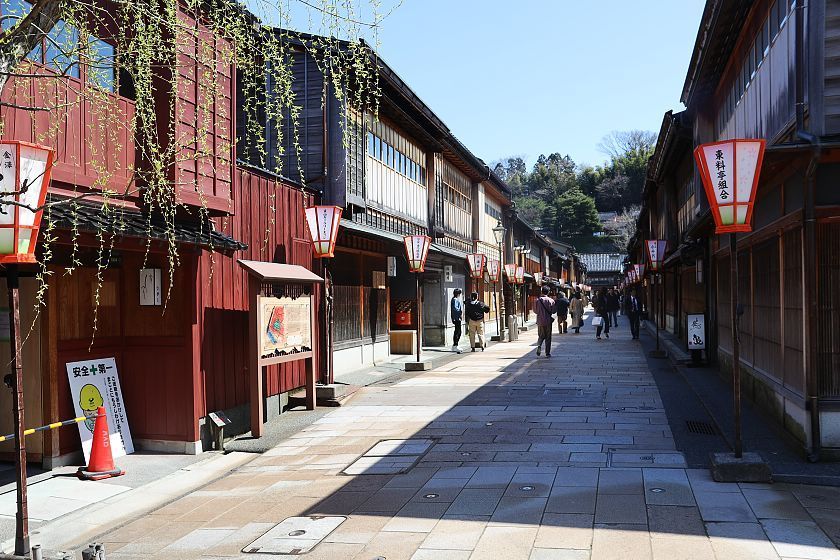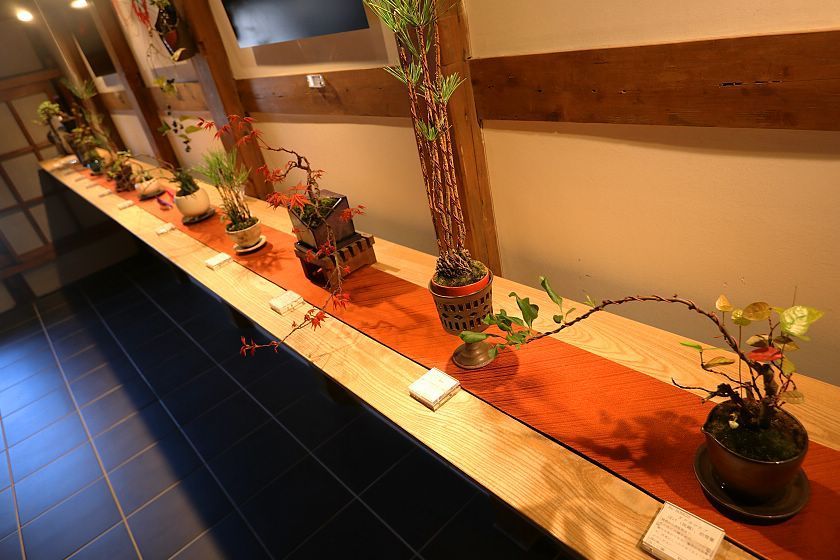 Just around the corner from the Higashi Chaya area, I make a brief detour through the Utatsuyama district, a quiet part of town known for its many temples and shrines. One of my favourite spots here is Hosenji, a secluded temple nestled at the top of a hill overlooking the city, amongst trees and tiny Jizo statues.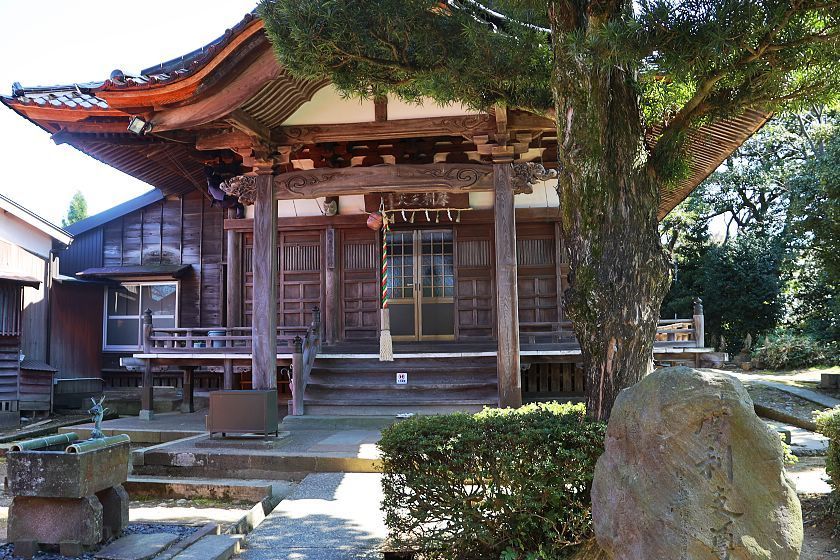 On my way back towards the centre of town, I stop in at Muku - an attractive cafe and gallery space in a beautifully restored former merchant house - where I enjoy a cup of matcha in a tatami room looking out onto a little moss-covered garden.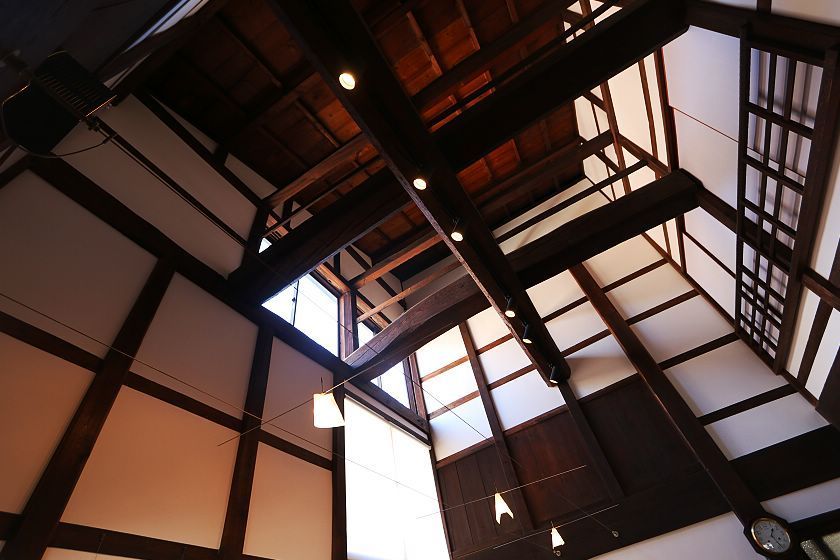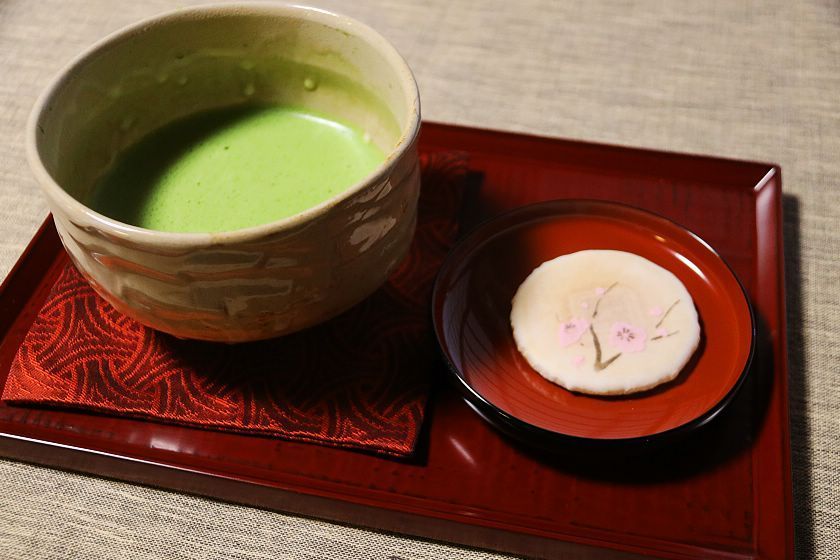 After a busy morning of sightseeing, I'm starting to feel quite hungry so I make my way to the Omicho Market, a lively covered shopping area in the center of town that serves as the city's main food hub. Located on the coast of the Japan Sea, Kanazawa is especially famous for its seafood and here I find a dazzling variety on display at grocers, restaurants and stalls selling light bites.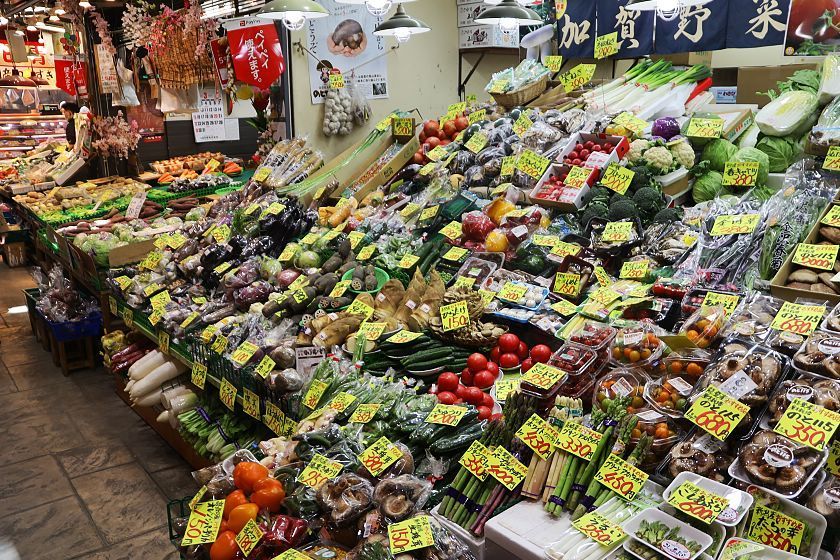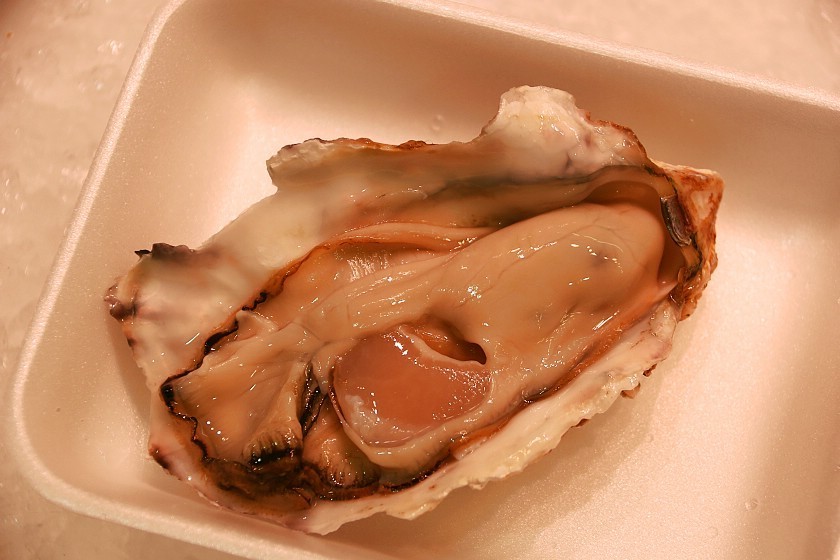 After some exploring, I duck into one of the market's informal restaurants. Here there is no English but ordering is made easy through the use of a vending machine with pictures of everything on the menu, and in a few moments I'm tucking into a delicious plate of sushi while the buzz and energy of the market continues around me.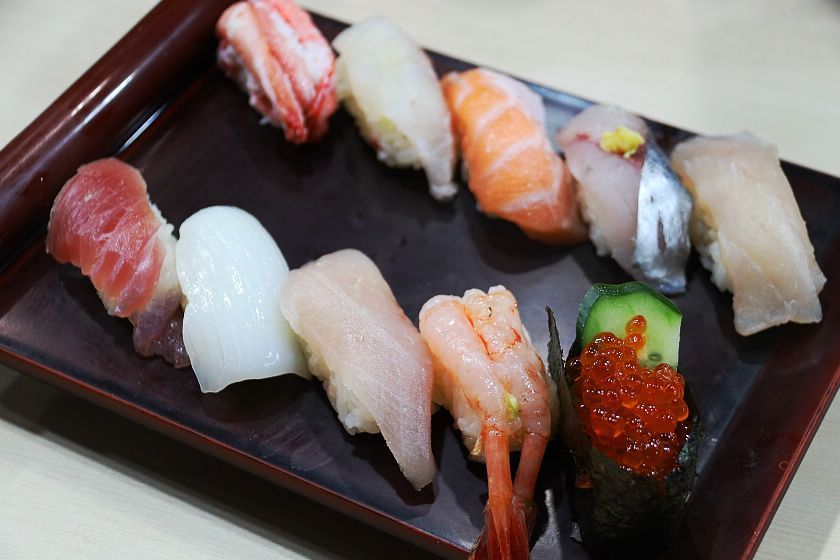 My final sightseeing stop of the day is the Oyama Shrine, dedicated to the first lord of the local Maeda clan, Maeda Toshiie, of whom a large statue now stands within the shrine's grounds. Of particular note is the unusual gate, which is quite unlike anything I've seen in Japan - a heavy base of three brick archways with Chinese-influenced detailing, on which sits a narrow, Dutch-influenced second story believed to have once been a lighthouse. Passing through the archway into the shrine precinct reveals a colorful stained glass rear window.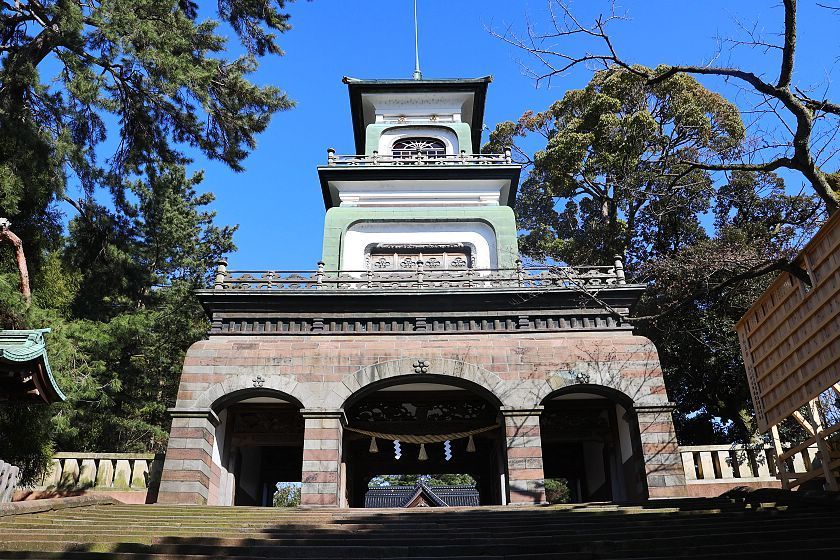 Another attractive feature is the shrine's small strolling garden, with a pond in the shape of a biwa (Japanese lute), criss-crossed with stepping stones and zig-zagging plank bridges called yatsuhashi.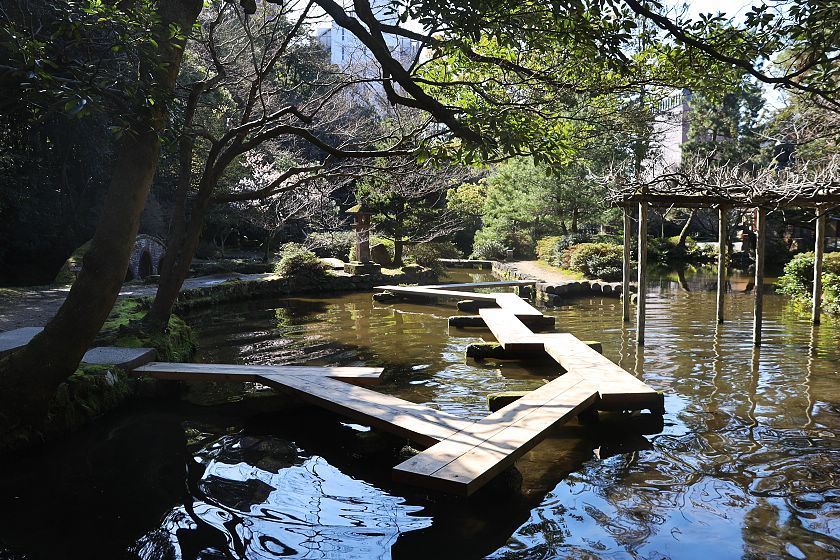 With my day in Kanazawa drawing to a close, I drop by Oriental Brewing - an attractive and welcoming bar in the Korinbo area selling its own line of locally brewed craft beers, and am blown away by their Kaga Stout made with roasted boucha tea.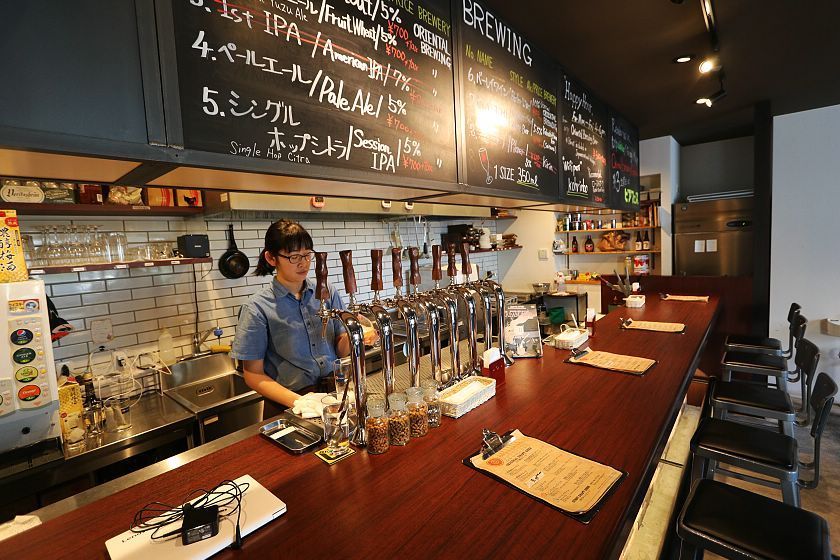 A Stroll Through... is a series in which we take a stroll through towns, cities, villages and neighborhoods around the country to uncover some of Japan's gems.
More A Stroll Through Japan