Cherry Blossom Report: Kyoto
Francois' Japan Blog
by Francois, staff writer of japan-guide.com
2009/04/12 - Cherry Blossom Report: Kyoto
Arashiyama
April 12, 2009 - beyond peak
Since Arashiyama reached full bloom last week, many of the cherry blossoms have fallen to the ground. However, although most trees in the area are losing their flowers, the cherry trees that line the river on Nakanoshima Park are still close to full bloom. Today many groups of people were crowded under those trees, and Arashiyama in general was very busy.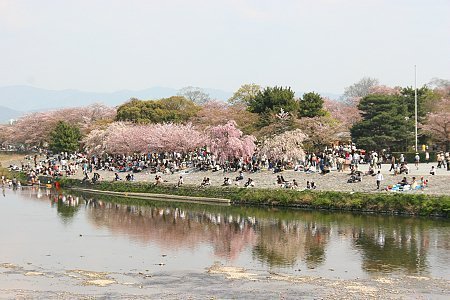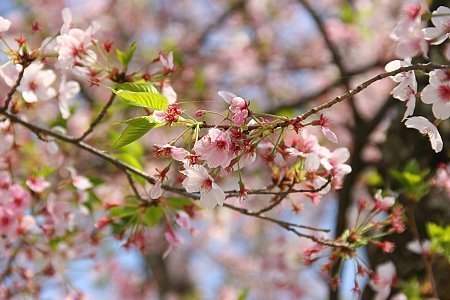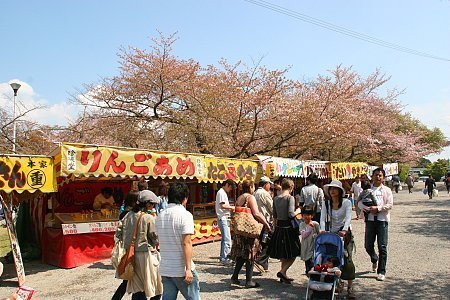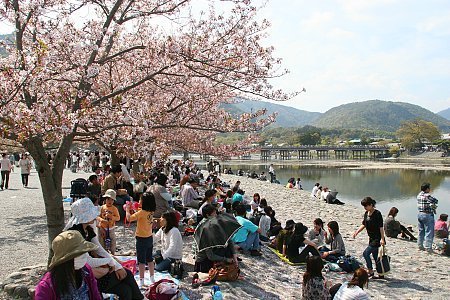 ---
Philosopher's Path
April 12, 2009 - beyond peak
Many of the cherry blossoms along the two kilometers of the Philosopher's Path have fallen, although some trees still remain near full bloom. There are a couple of weeping cherry trees (shidare) and Yaezakura near the middle of the path that are particularly impressive.