Autumn Color Report: Kyoto
Francois' Japan Blog
by Francois, staff writer of japan-guide.com
2010/11/23 - Autumn Color Report: Kyoto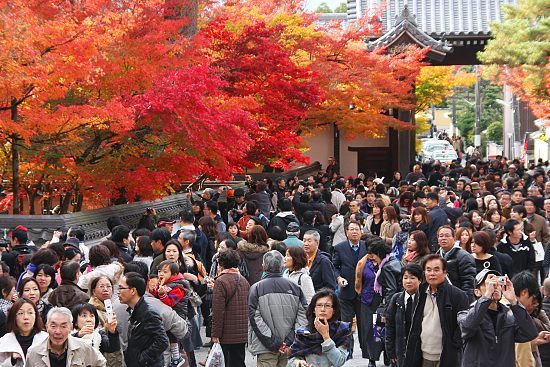 As Scott predicted in his reporting from Kyoto last week, the peak of this year's autumn colors are beginning to arrive in the old capital this week. Continuing over the next few days, I will be reporting on the area as the season comes to a climax.
Today I went to Daigoji Temple, Nanzenji Temple and Eikando Temple, and at all three spots the crowds were very large, particularly at the last two. Kyoto's popular koyo destinations will likely remain very busy throughout the week and into the weekend.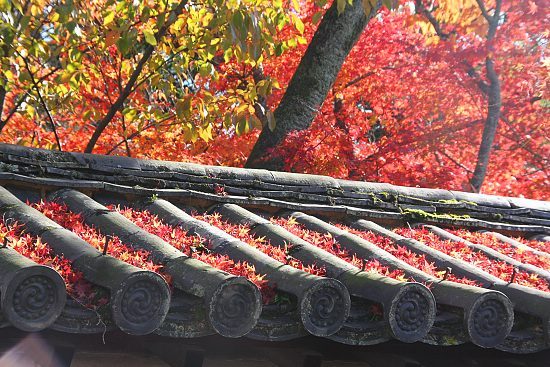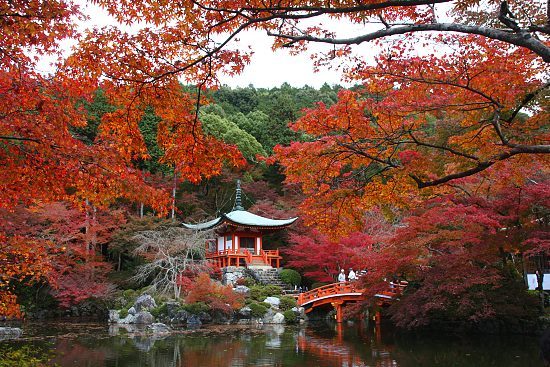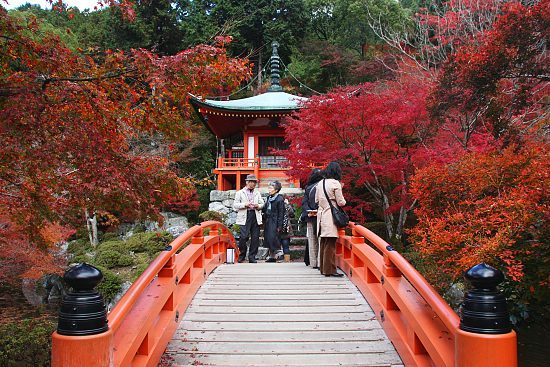 Daigoji Temple is well known as a cherry blossom spot, particularly since it was the site of a famous hanami party by the leader Toyotomi Hideyoshi in 1598. Nonetheless, the temple is also great during the autumn colors and is at its peak at the moment. A few red trees enhance the view of the already beautiful garden of the Sanboin, though it is prohibited to take pictures.
The highlight of the temple grounds is the koyo that surrounds the Bentendo, a small temple hall at the back of the Shimo-Daigo area. This year I did not have the time to do the hour hike up to the Kami-Daigoji area, so I can't personally comment on the leaves in that area.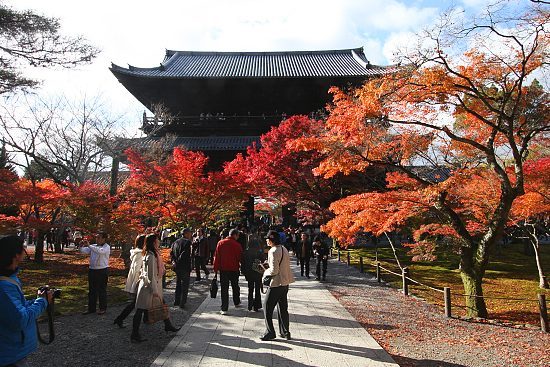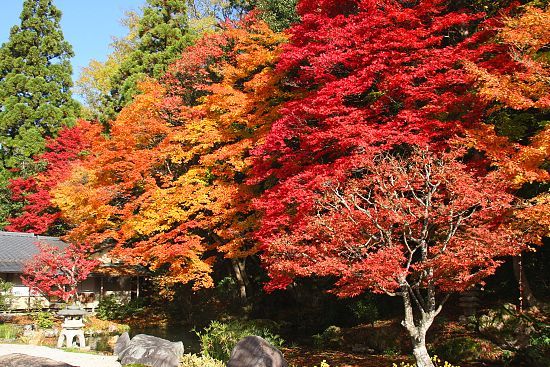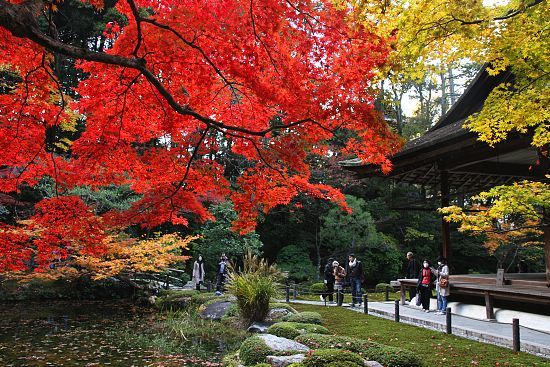 Nanzenji is a Zen temple with many buildings in Kyoto's Higashiyama district. Today I visited the temple's Sanmon Gate, Hojo building and Nanzenin subtemple. This area is also around its peak, though its color may improve a bit over the next couple days. I found that the Nanzenin subtemle had a few particularly attractive trees while the colors in the Hojo building's rock garden were not as vibrant as on a previous trip. Again, within the Hojo the best colors were found at the very end of the building area accessible to guests.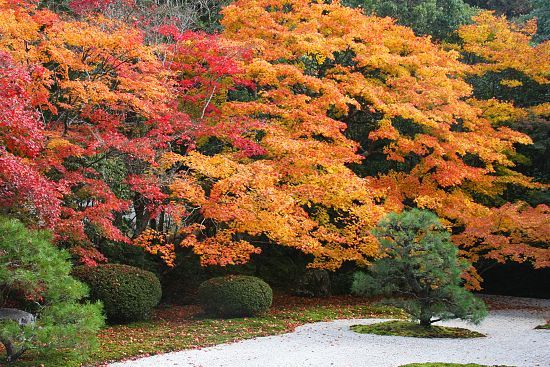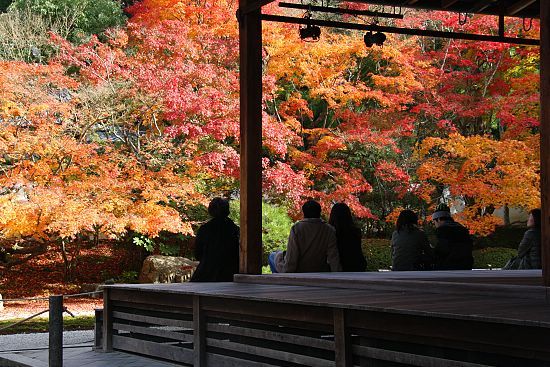 A personal favorite of mine from last year's koyo reporting was the Tenjuan subtemple which is located just beside the Sanmon gate. Today I also found it fantastic, and would have to place it high on the list of my personal favorite koyo spots in Kyoto.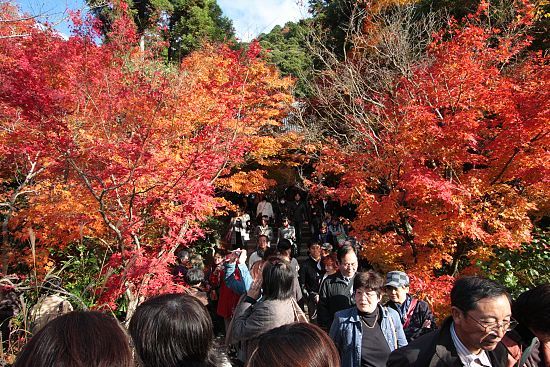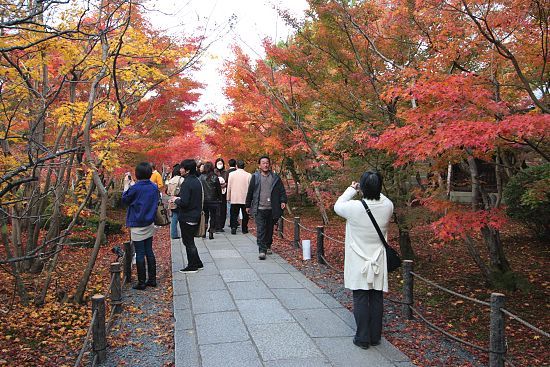 The day ended at Eikando temple, just north of Nanzenji. Here the colors were also fantastic and the crowds were just as plentiful as the leaves. Eikando is certainly at its peak, and the trails spreading across the temple grounds are almost all lined by vibrant colors.