Asahikawa Winter Festival - by day
Francois' Japan Blog
by Francois, staff writer of japan-guide.com
2011/02/10 - Asahikawa Winter Festival - by day
Moving eastward from Sapporo, the next of our Hokkaido Winter Festival Reports comes from the middle of the prefecture in Asahikawa. The 52nd Asahikawa Winter Festival started on Tuesday and will continue until this weekend, finishing on the evening of February 13, 2011.
The main festival area is located beside the Ishikari River and the Asahibashi Bridge, about 1.5 kilometers from Asahikawa Station. The main attraction is a massive snow sculpture that serves as a stage for performances, and there are a number of other sculptures and activities.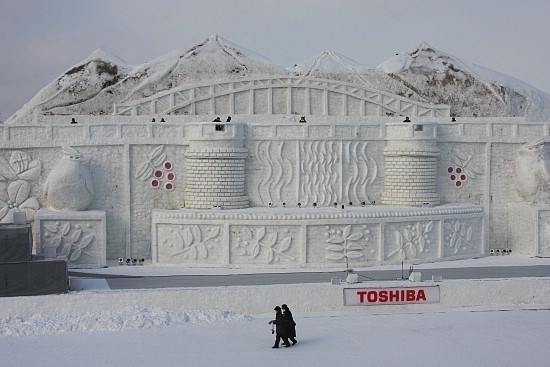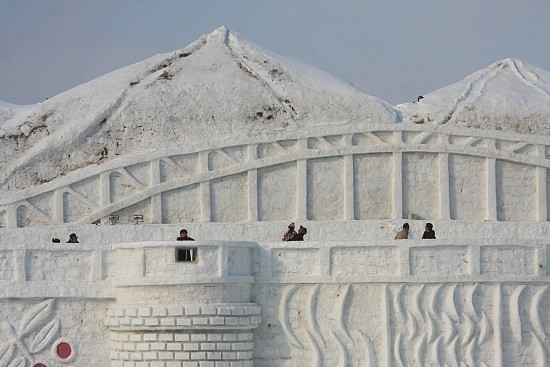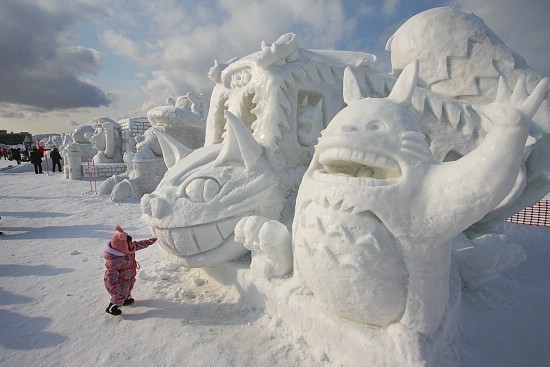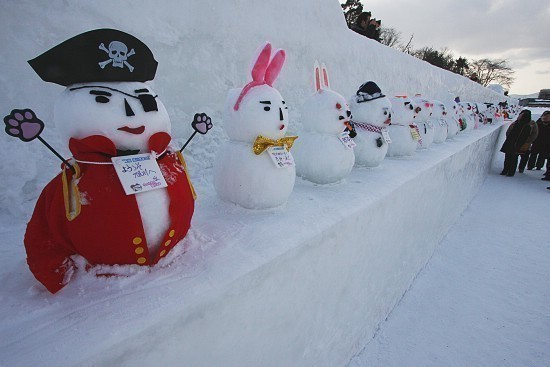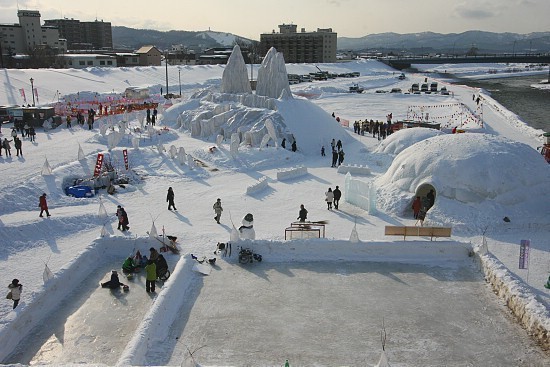 Heiwadori Street is a kilometer long pedestrian area that leads away from the train station and is currently being used as the festival's secondary site. There are about forty ice sculptures along the street, some of which are very impressive.