Asahikawa Winter Festival - by night
Francois' Japan Blog
by Francois, staff writer of japan-guide.com
2011/02/11 - Asahikawa Winter Festival - by night
After yesterday's report from the Asahikawa Winter Festival during the daytime, we checked out the state of the festival during the evening. Like at the Sapporo Winter Festival, the snow and ice sculptures are illuminated at night which gives the festival grounds a very nice atmosphere.
At the festival's snow stage there are evening concerts that usually run until 19:00. On Sunday the festival's closing ceremonies will include a Yosakoi dancing show, taiko drumming and fireworks. The festival closing ceremonies will run from 17:00 until 19:10, but on the other nights the riverside area is open until 21:00.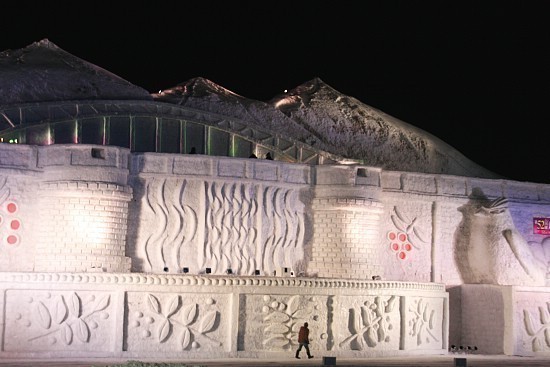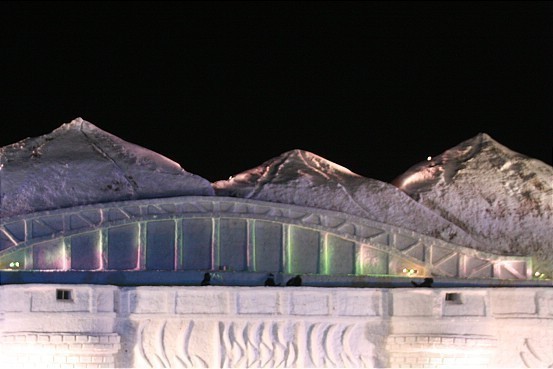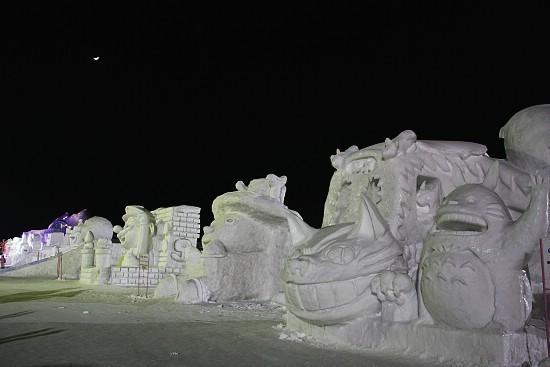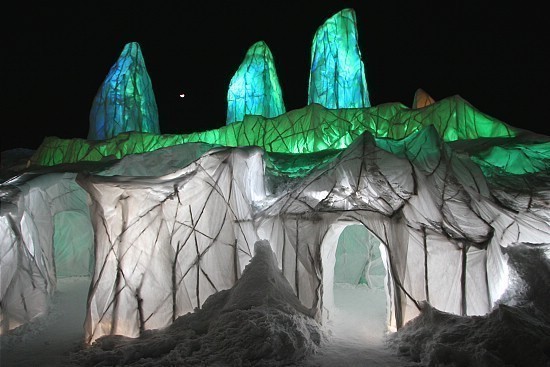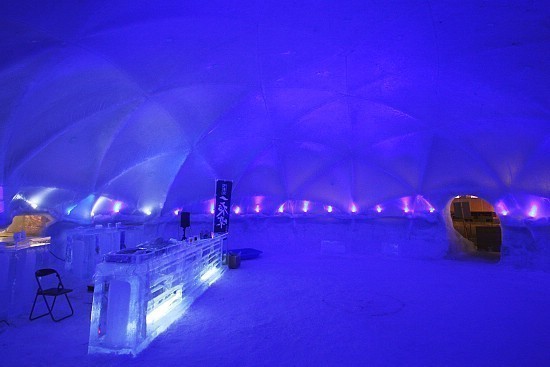 The ice sculptures along Heiwadori Street were made particularly more attractive by the evening illuminations. There were also quite a few more people compared with earlier in the day.