Cherry Blossom Report: Tokyo
Francois' Japan Blog
by Francois, staff writer of japan-guide.com
2011/04/11 - Cherry Blossom Report: Tokyo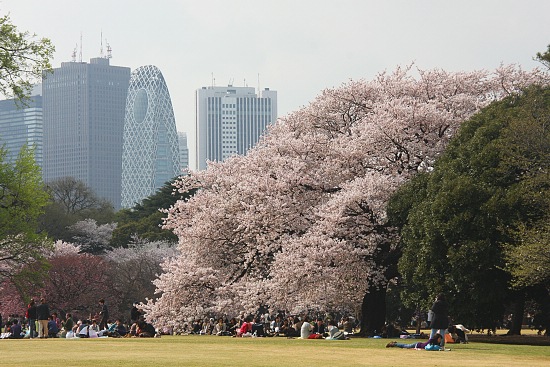 Three days ago I found many spots in Tokyo at or near full bloom during the April 8 Cherry Blossom Report. Since then the blossoms have advanced quite a bit so that the spots that were approaching full bloom have now reached it and those that were at full bloom are now in decline. Many of Tokyo's cherry blossom spots are likely around their peak at the moment, and will gradually begin their decline in the next few days. For travelers currently in Tokyo, the next few days are a great time to see cherry blossoms of the most popular somei yoshino variety before the petals begin to fall at an accelerated rate. Scott will continue the reporting from Tokyo during the rest of the week.
Ueno Park
April 11, 2011 - petals starting to fall
Once again Ueno Park, was my first stop of the day but many of the flowers had fallen since when I saw them at full bloom three days ago. The park is still nice, but the petals were falling with every gust of wind, so I think the cherry blossom season only has a couple more days for the somei yoshino trees. Thereafter there will still be the late blooming varieties that can be seen, over the weekend and into next week.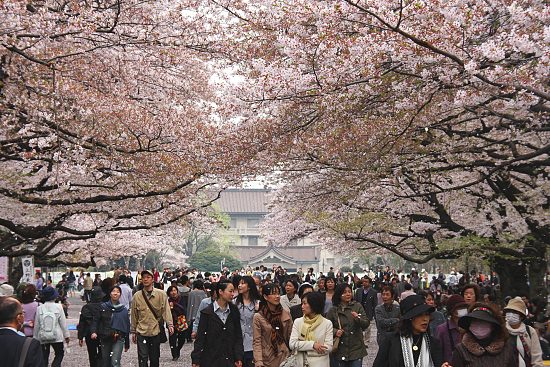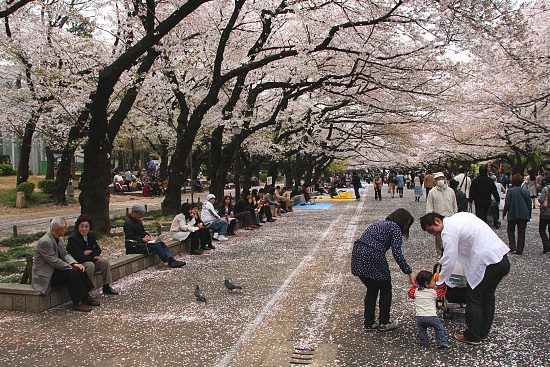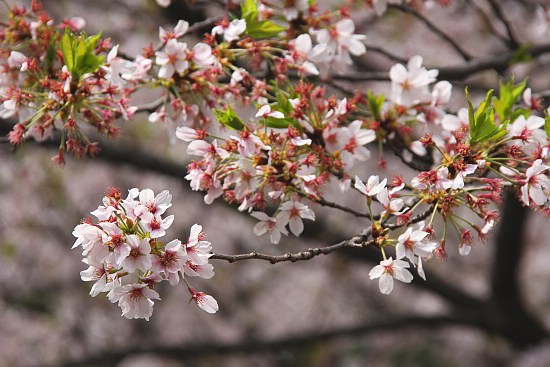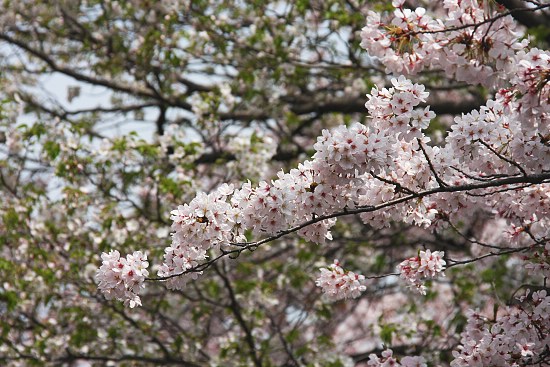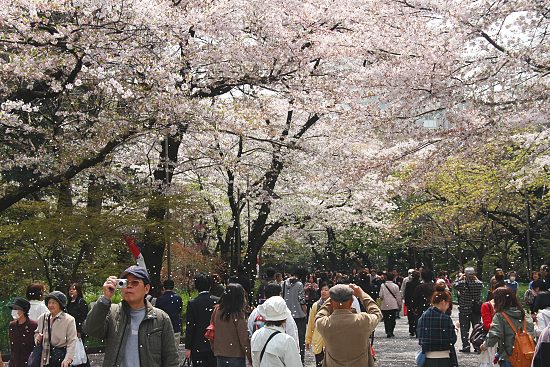 Chidorigafuchi
April 11, 2011 - full bloom
After Ueno I went to Chidorigafuchi, the moat that surrounds the former site of Edo Castle. Here the trees still had most of their flowers, and made for some fantastic views. Many row boats had been rented out and were being used by travelers hoping to get an even closer look of the cherry blossoms. I visited the moat from the north via Kudanshita Station (on the Hanzomon, Tozai and Shinjuku Subway Lines) and walked south along the waterside until I got to the Hanzomon Gate, and then left the area via Hanzomon Station (on the Hanzomon Subway Line).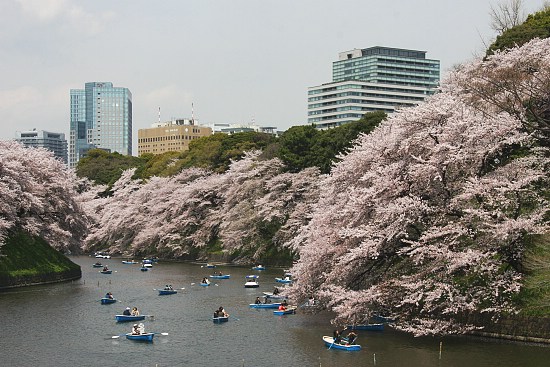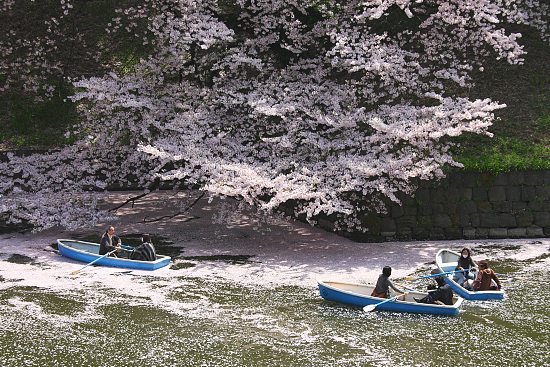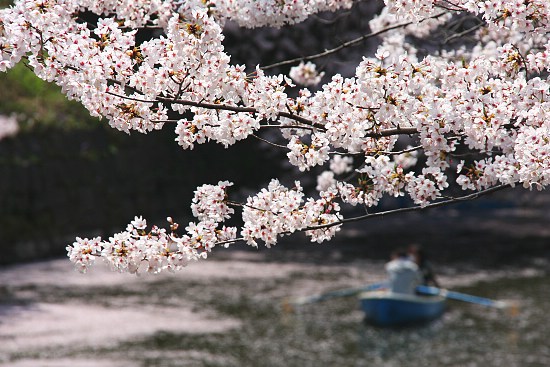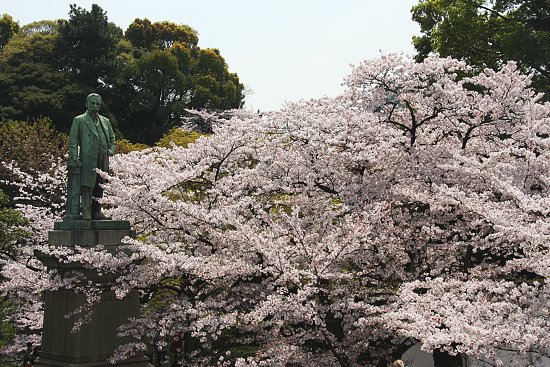 Shinjuku Gyoen
April 11, 2011 - full bloom
Shinjuku Gyoen was approaching full bloom three days ago and has since reached the season's peak. The park's numerous somei yoshino trees were spectacular and attracted many hanami parties. In my opinion, for the next few days Shinjuku Gyoen is the best place to see cherry blossoms in the city.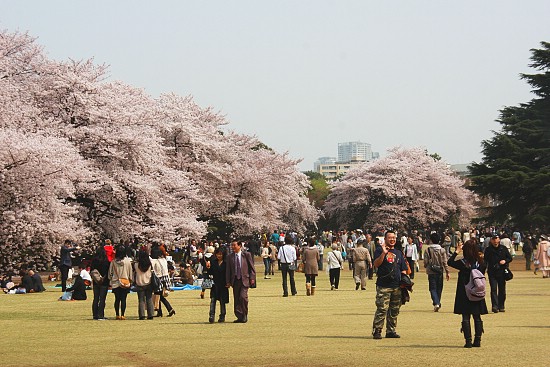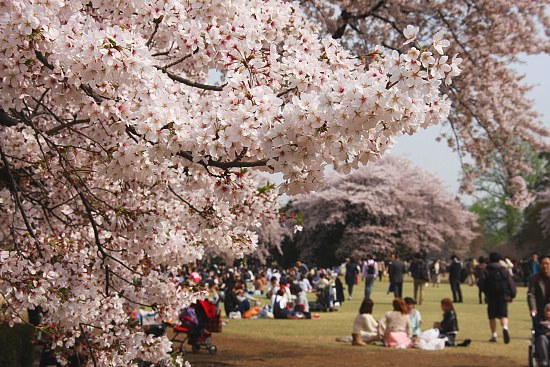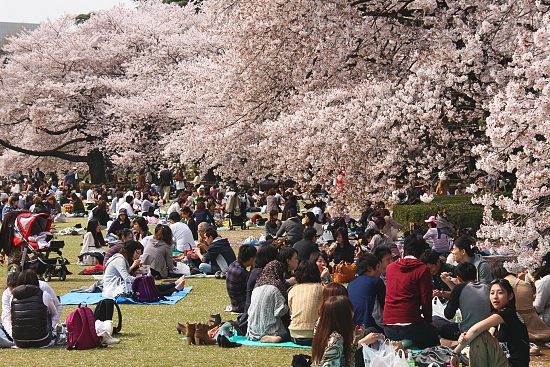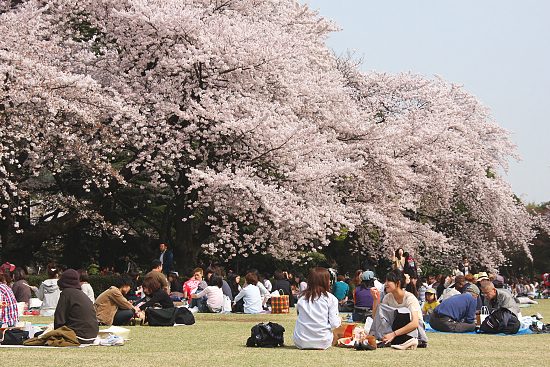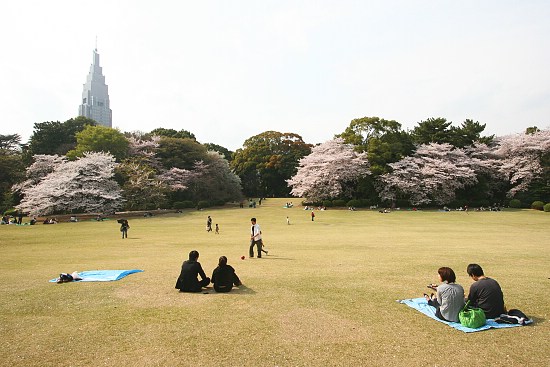 In some spots, the petals were already beginning to fall. Still, for the most part there were many more petals on the trees than on the ground.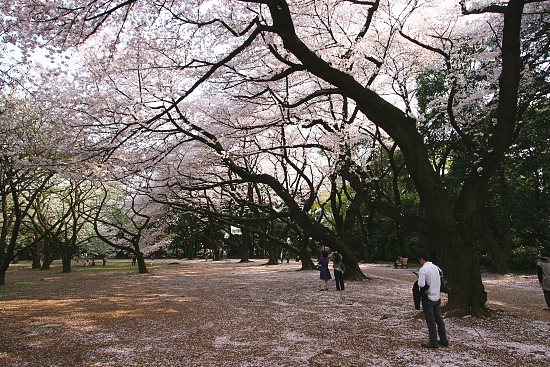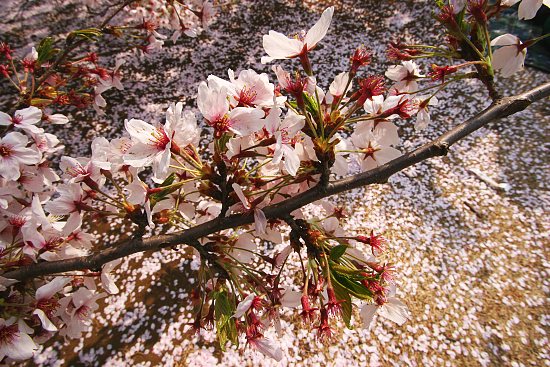 Another attraction of Shinjuku Gyoen is its great variety of cherry trees, so visitors can see a wide range of colors when they visit the park.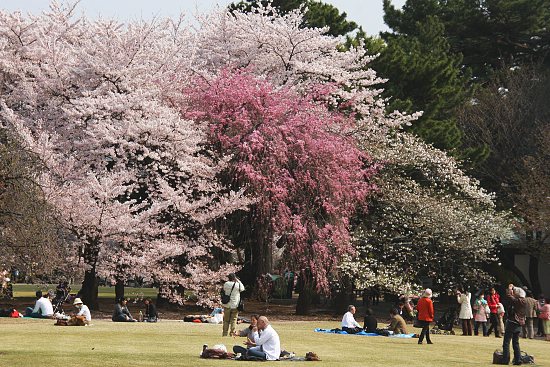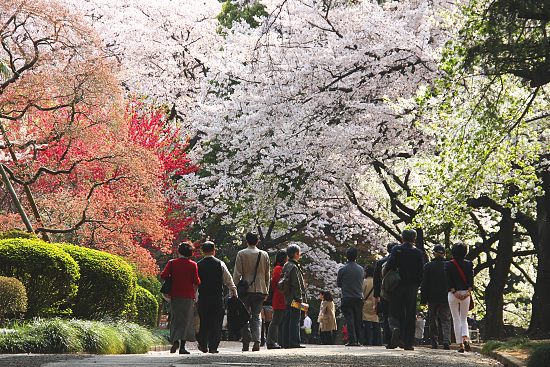 I was enjoying myself so much that I wanted to lay out a tarp and claim my own bit of hanami territory for the rest of the day. With its wide open spaces and numerous trees, Shinjuku Gyoen makes for a great spot to see the flowers. There is, however, one difficulty that visitors to the park may encounter if planning a party.