Top three hidden villages in Japan
Japan is a large country made up of many islands, and Honshu, where the major cities of Tokyo and Osaka are located, is the largest of them all. Hidden in the mountainous interior of Honshu are some of the country's best kept secrets and where one can find quaint, traditional villages tucked away in quiet valleys. Surrounded by nature, these rural villages offer visitors a view of classic farmhouse architecture with their thatched roofs and a glimpse of life cut off from the modern world.
Below are my top three hidden villages, in alphabetical order, on Honshu with varying levels of seclusion and popularity. One of the best ways to fully appreciate a hidden village is to stay overnight at a farmhouse accommodation, enjoy the local hospitality and relax in a rustic setting.
Ainokura
Ainokura is a small, UNESCO world heritage village concealed in the Gokayama region in southwest Toyama Prefecture. Getting to Ainokura Village is slightly harder compared to its more well-known neighbor Shirakawa-go, another farmhouse village. Consequently, Ainokura sees fewer visitors and may be worth the trek off the beaten path. Consisting of about 20 thatched roof farmhouses, it only takes a couple hours to walk around the main village area and see the small number of restaurants, museums and minshuku accommodation.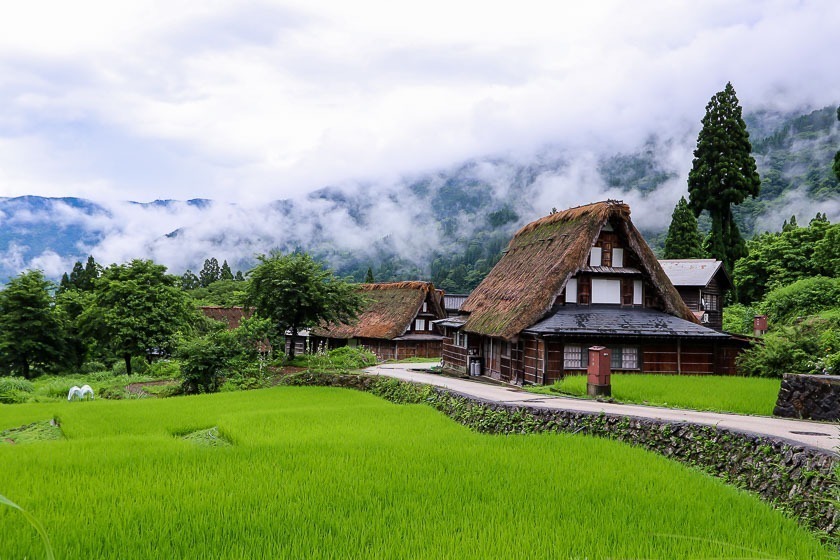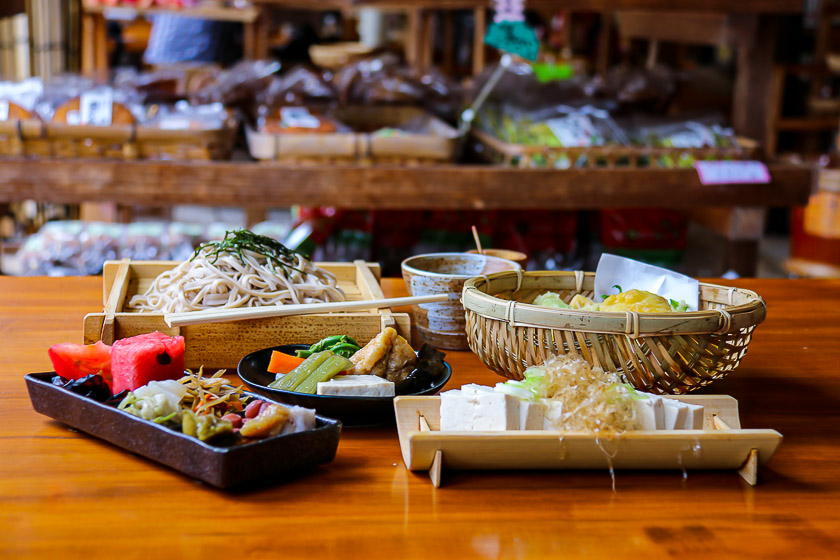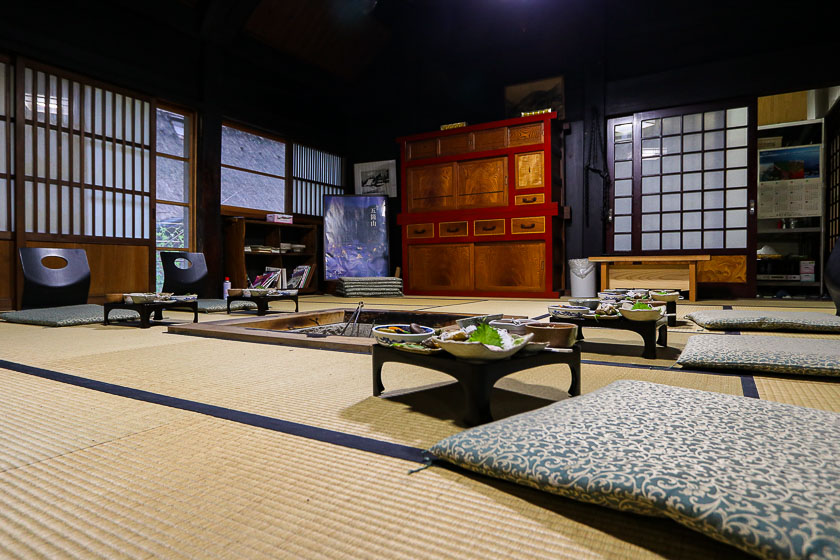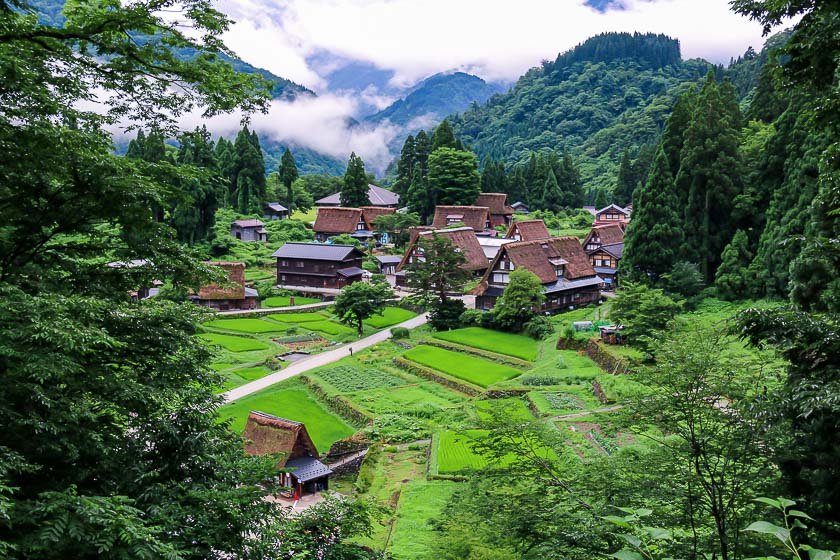 Miyama
Located in the mountains about 30 kilometers north of central Kyoto, Miyama is a remote village with groups of farmhouses and where time seems to pass at a slower pace. More than just a sightseeing spot, the traditional farmhouses are where locals live and work. Kayabuki no Sato is one of the larger groups with about 40 farmhouses that include some museums and minshuku accommodation found among the private residences. In addition to seeing the farmhouses, river fishing and hiking in the nearby forests and mountains are popular outdoor activities.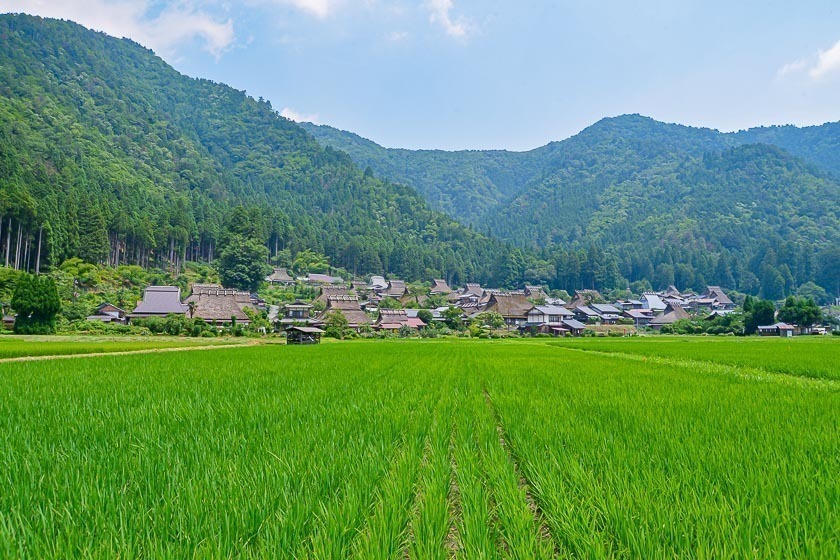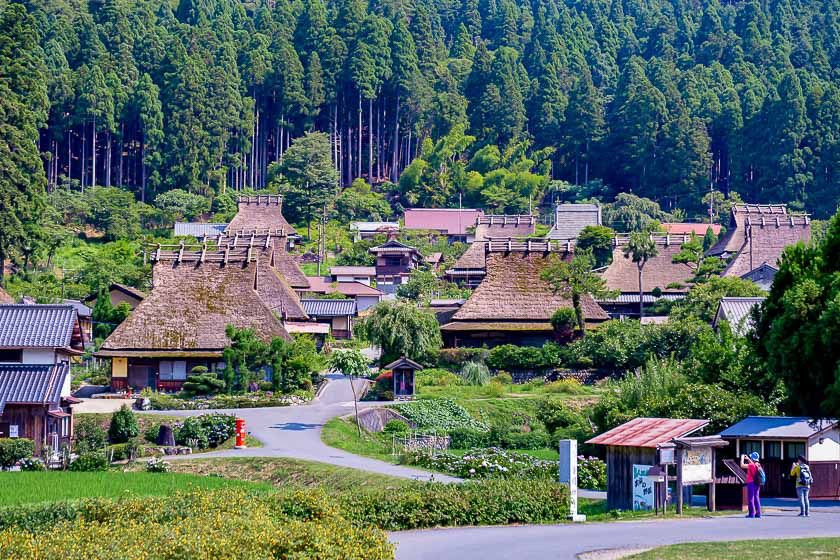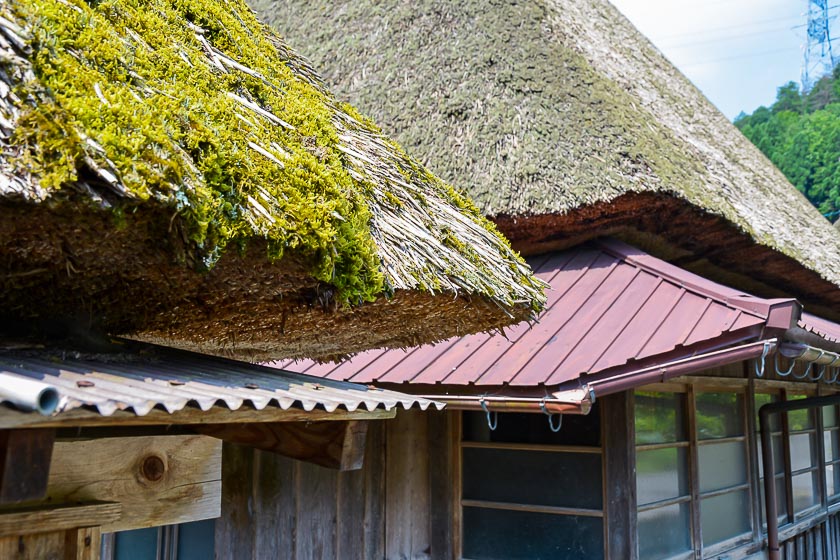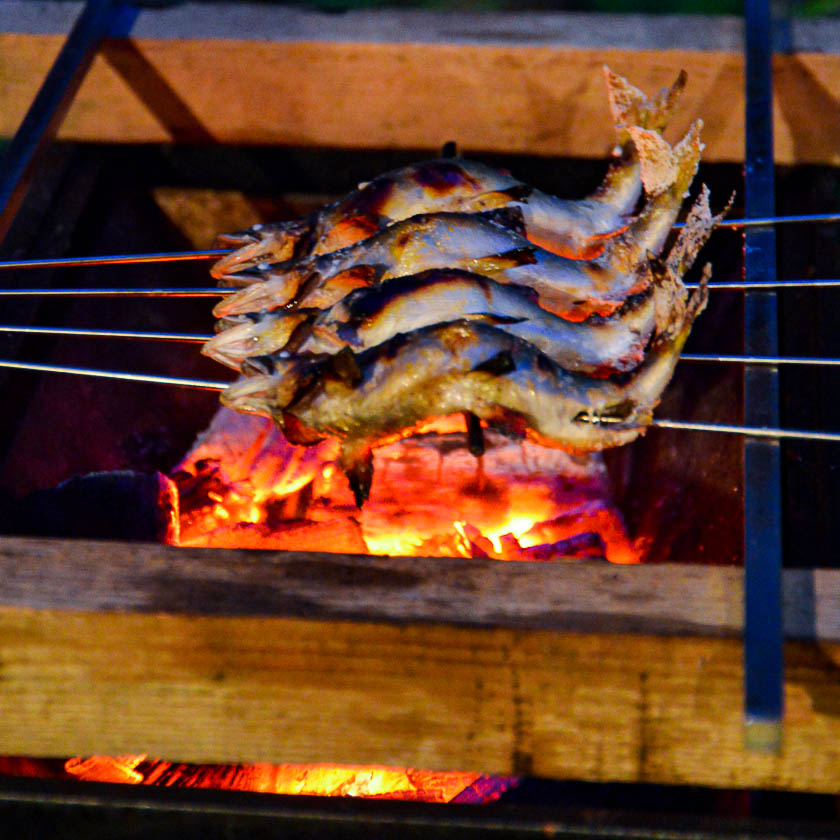 Ouchijuku
Perhaps the most touristy of the three hidden villages, Ouchijuku is a former post town along a trade route that led to Nikko during the feudal period. The beautifully restored town is located about 20 kilometers south of Aizu-Wakamatsu, a castle town in the interior of Fukushima Prefecture. Thatched roof houses line the main street, a sight reminiscent to how it was during its heyday. Many of the houses operate as souvenir shops and restaurants, and a smaller number as museums and minshuku accommodation.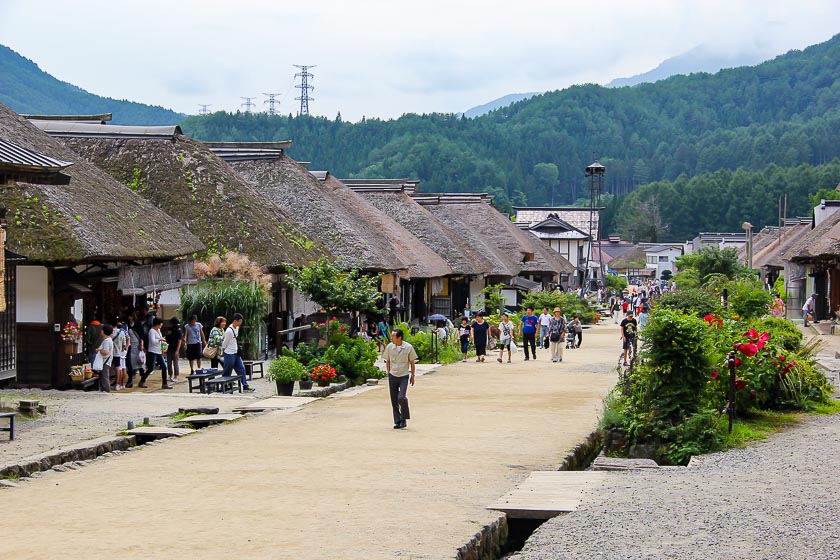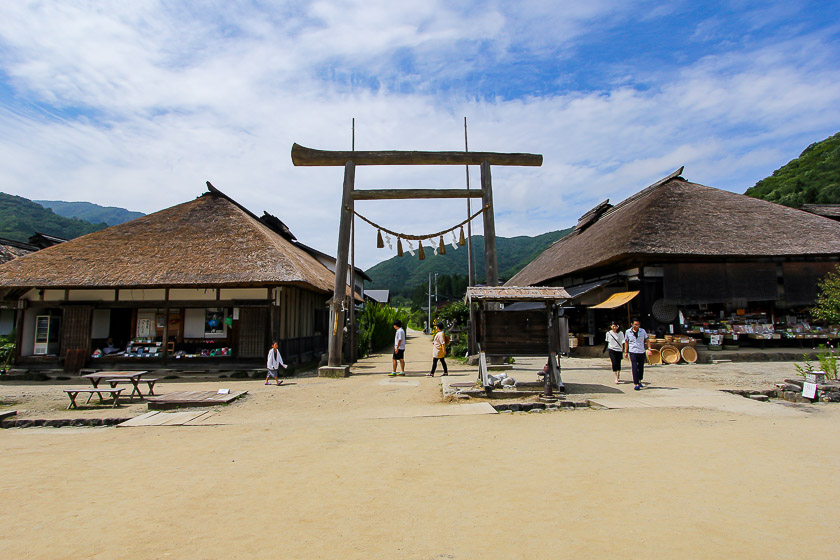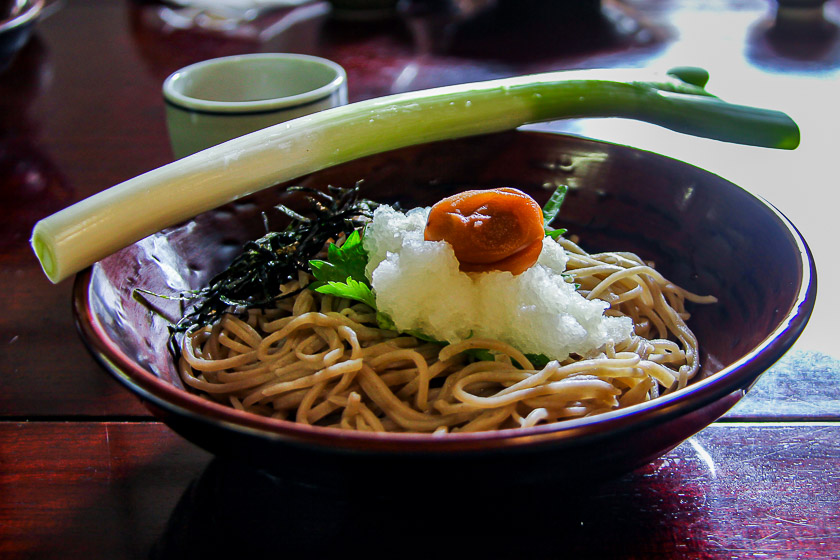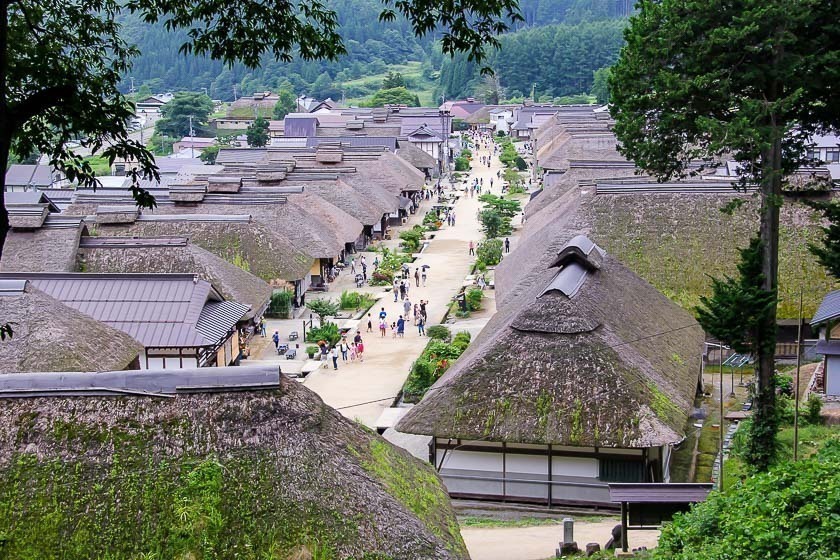 Home Delivery by japan-guide.com is a series of articles on Japanese culture, life and travel for all of us who are currently staying home to flatten the curve. Many travel plans, including our own, have been put on hold due to the coronavirus pandemic. While we aren't able to share new content from the road, we hope this collection from our travel archive helps you explore a bit of Japan from your own home.
More Home Delivery by japan-guide.com