Picturesque towns in Japan
Four towns that will take you back in time
Japan offers a wide variety of interesting sceneries and landscapes. From the mountains and fields of the countryside to skyscraper buildings of a bustling city to quaint towns that retain their look from centuries ago. Today, we focus on quaint, picturesque towns that feature warehouses and shophouses from the Edo Period (1603-1897). Below are four towns that we find charming.
Sawara
Sawara is a historic town not far from Narita Airport. A canal cuts through the main thoroughfare of the town, and the houses along the river have been preserved to maintain their look from that era. A number of the buildings have been repurposed into shops and restaurants, and walking along the canal is a pleasant way to spend the afternoon.
The Ino Tadataka Museum at the southern end of the canal may be of interest to those who are into cartography. The museum is dedicated to Ino Tadataka, a Sawara native, who took up cartography as a second career and successfully mapped Japan to within an accuracy rate of about 100 meters. An impressive feat for a cartographer in the 18th century!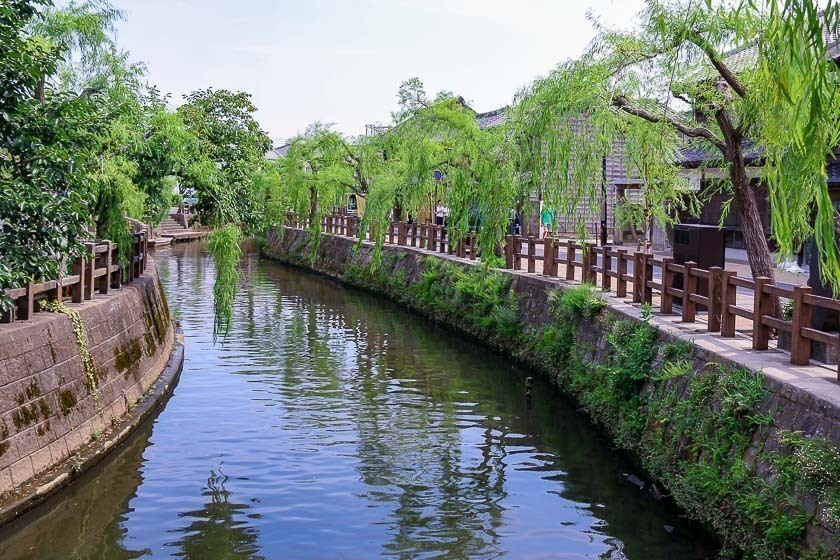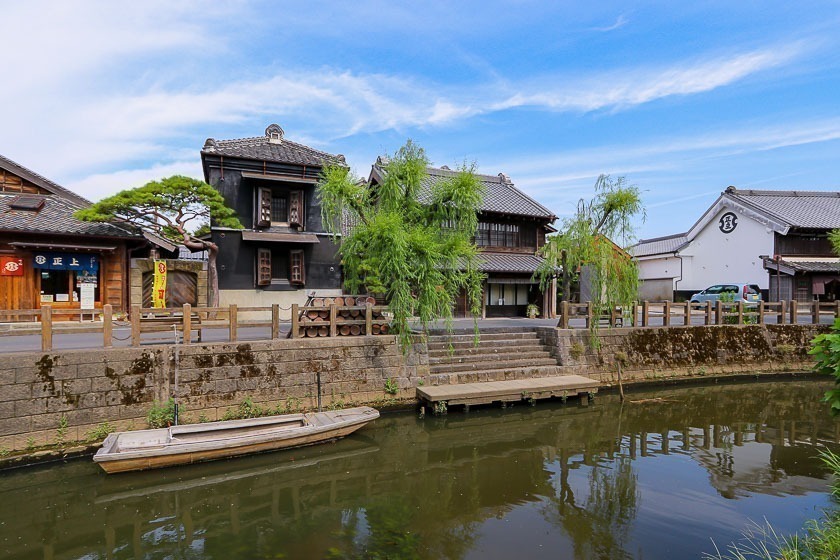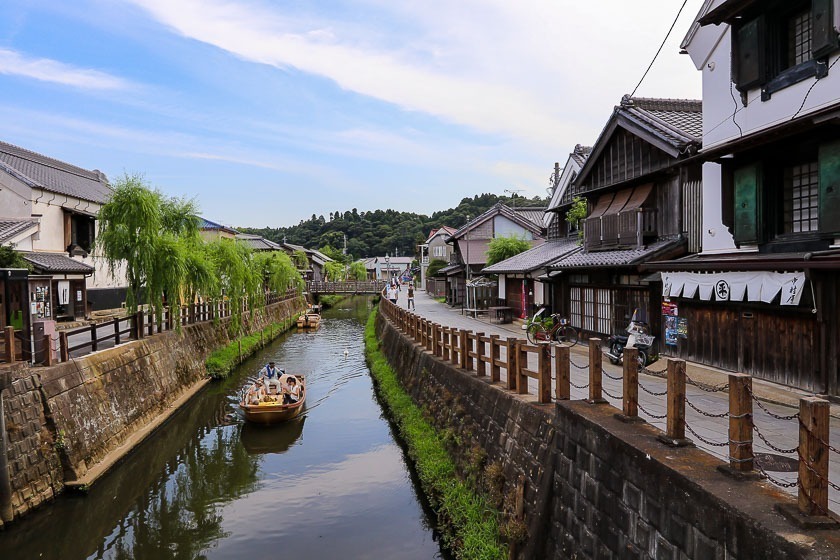 Kawagoe
Kawagoe is a former merchant district in Saitama Prefecture, which has an old town atmosphere with its traditional warehouse buildings. Shops offering snacks and goods local to the area can be found in the warehouse district and candy alley. A visit to Kawagoe offers visitors a glimpse of how a bustling town might have looked like back in the Edo Period.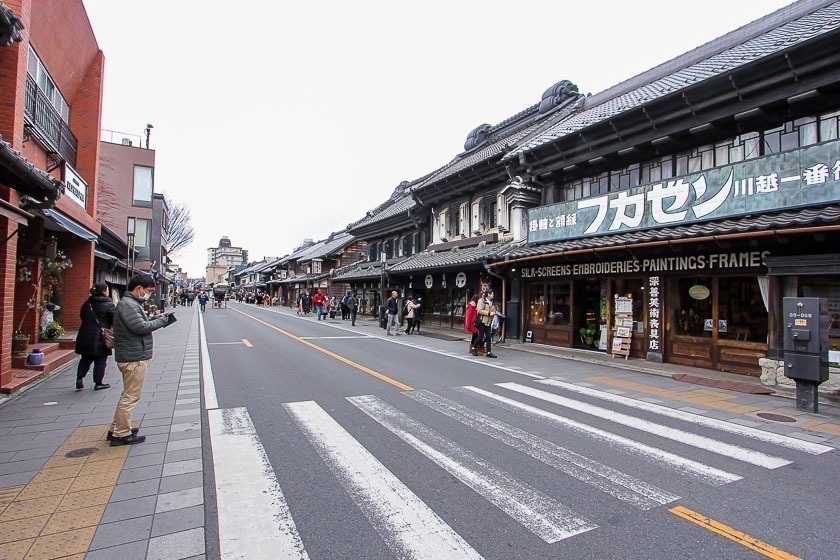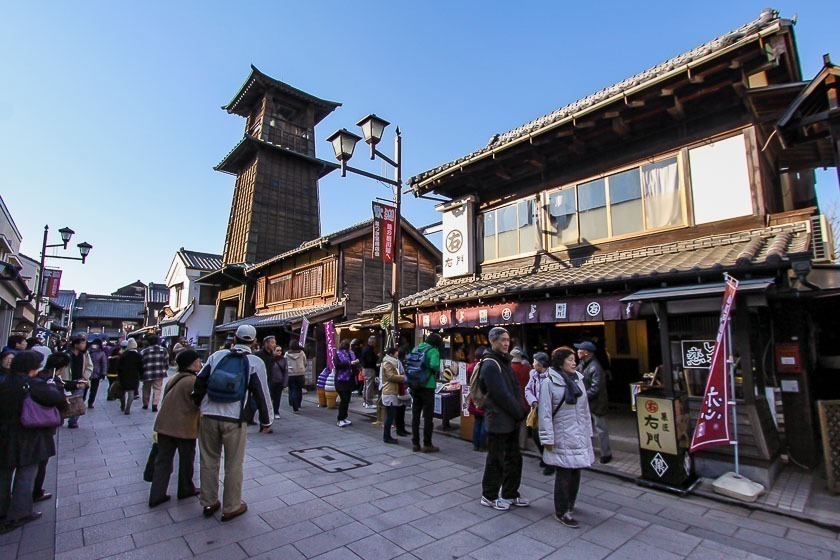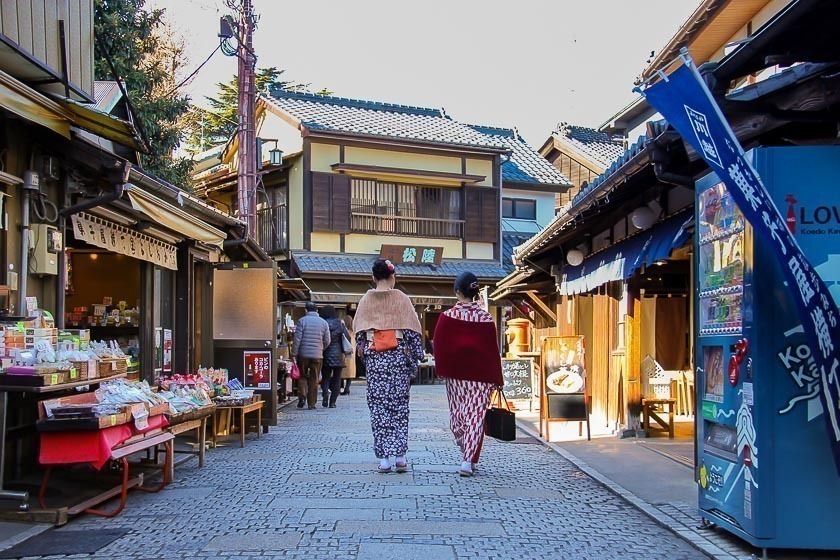 Omi Hachiman
Located along two important trade routes that led to Kyoto, one shipping and one overland, Omi Hachiman prospered as a business hub during the feudal period. The former merchant district has well preserved streets featuring traditional residences and warehouses. Visitors can see the affluence of the Omi Hachiman merchants from the size of their homes and warehouses. Additionally, sightseeing boat tours that ply the canal offer a different view of the town.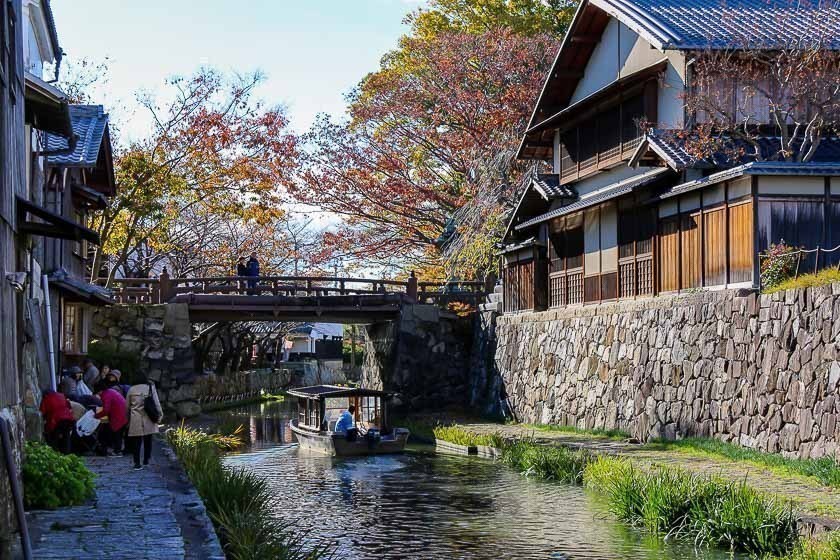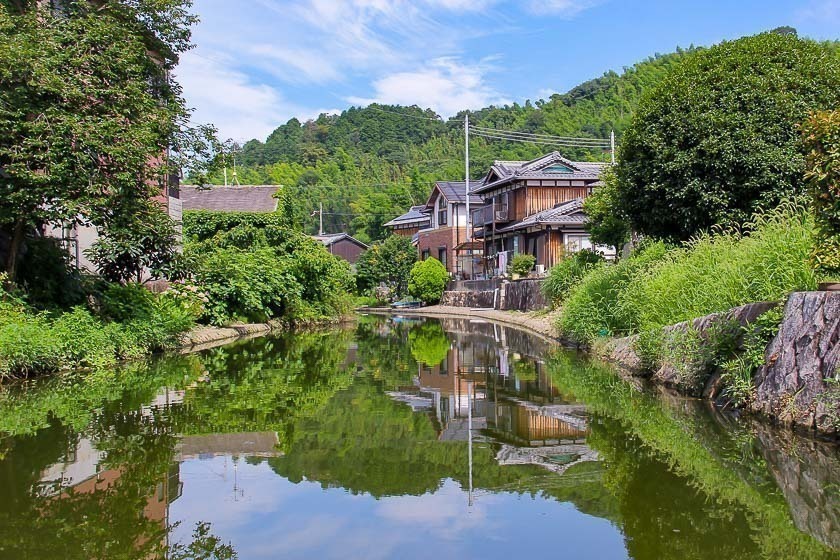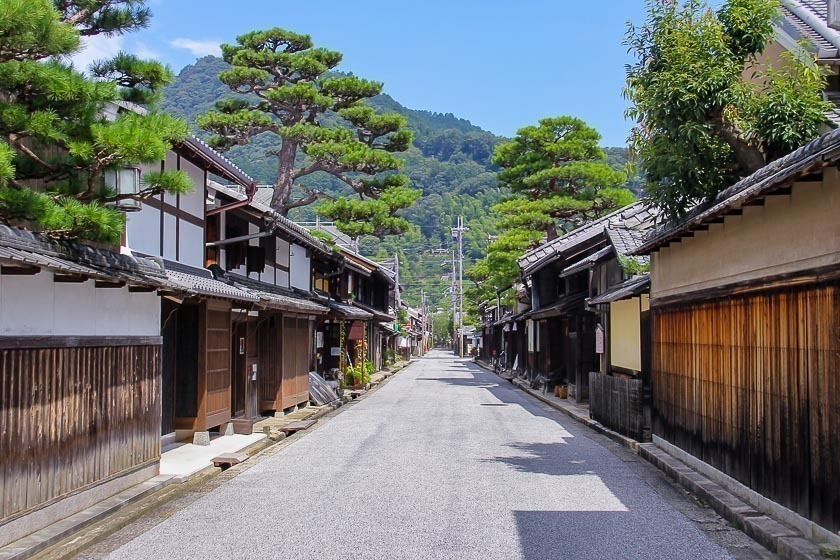 Kurashiki
Perhaps the most famous of the four mentioned in this article, Kurashiki is a city, not far from Okayama, with a beautifully preserved storehouse district. The central part of the district is known as the Kurashiki Bikan Historical Quarter. Visitors can see well maintained traditional storehouses that have been converted into shops and museums, and also enjoy a canal boat tour.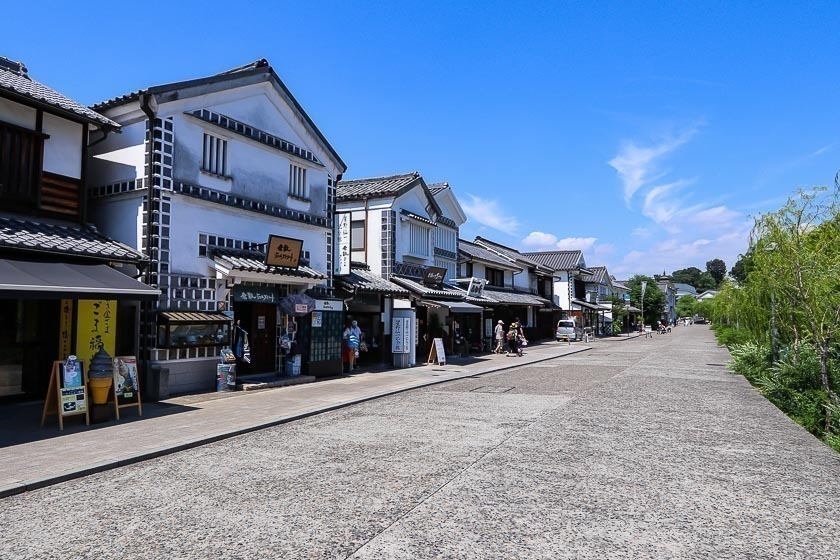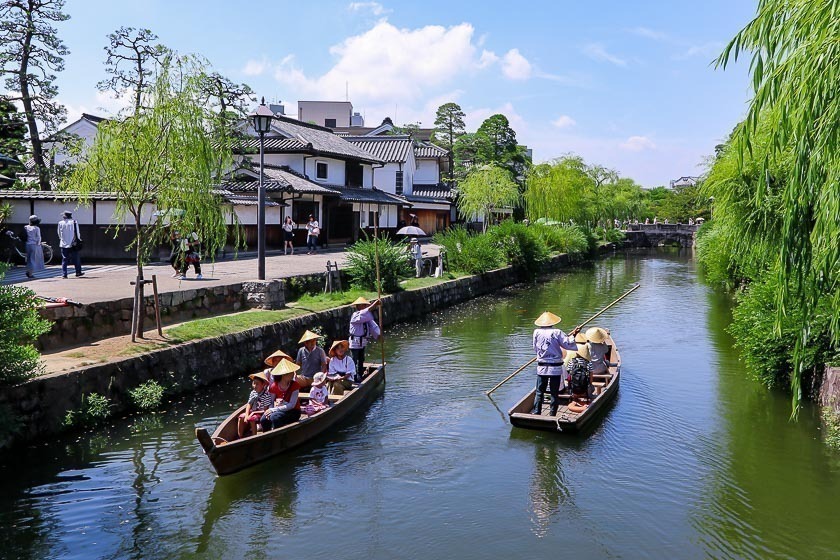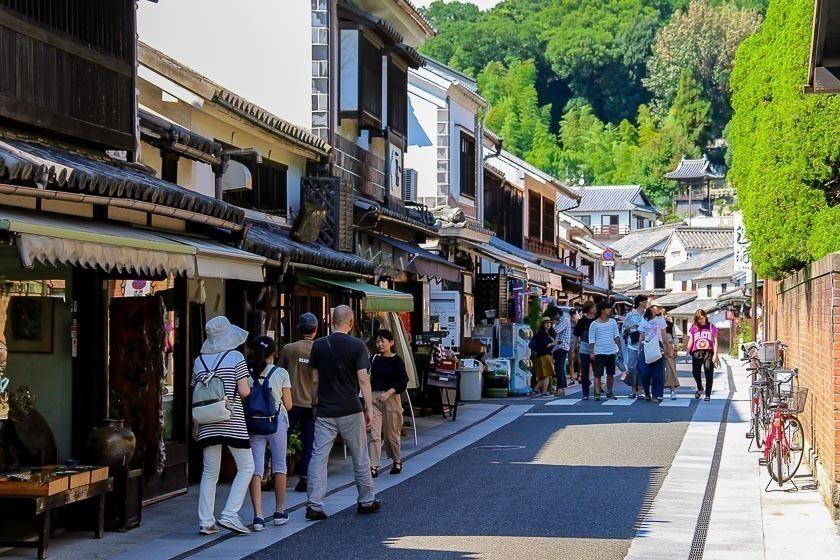 Home Delivery by japan-guide.com is a series of articles on Japanese culture, life and travel for all of us who are currently staying home to flatten the curve. Many travel plans, including our own, have been put on hold due to the coronavirus pandemic. While we aren't able to share new content from the road, we hope this collection from our travel archive helps you explore a bit of Japan from your own home.
More Home Delivery by japan-guide.com