Kusatsu Onsen Beautification
Joe's Japan Travel Journal
by Joe, staff writer of japan-guide.com
2014/08/20 - Kusatsu Onsen Beautification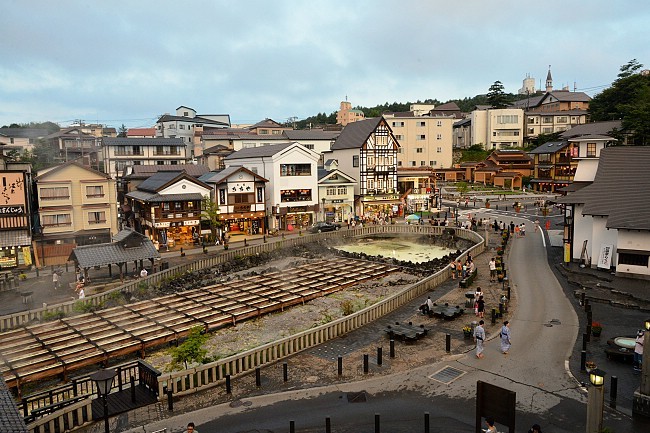 This week the Japan Guide team visited one of Japan's most well-loved onsen resort towns, Kusatsu Onsen, in Gunma Prefecture. In the last few years, Kusatsu has seen a number of renovation and construction projects in and around the central Yubatake and Sainokawara Park areas as a part of a campaign to improve the resort town's tourism and public spaces.
The newest such improvement to be completed is a new public outdoor plaza that was finished in the spring located at the south end of the Yubatake area. Formerly a parking lot, the new space offers pedestrians an open area away from the road for strolling or sitting on stone steps or grassy areas while enjoying a view of the hot spring field.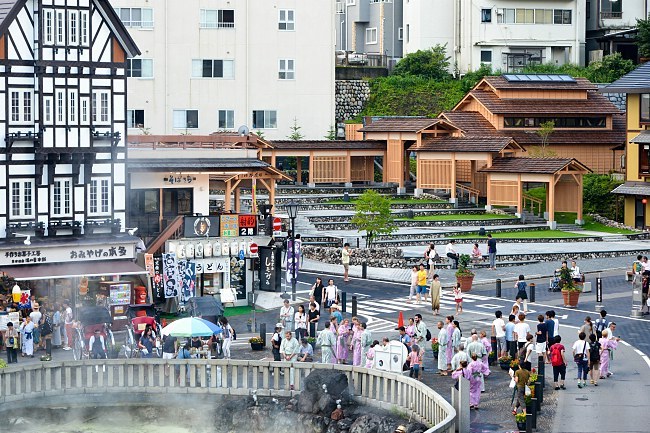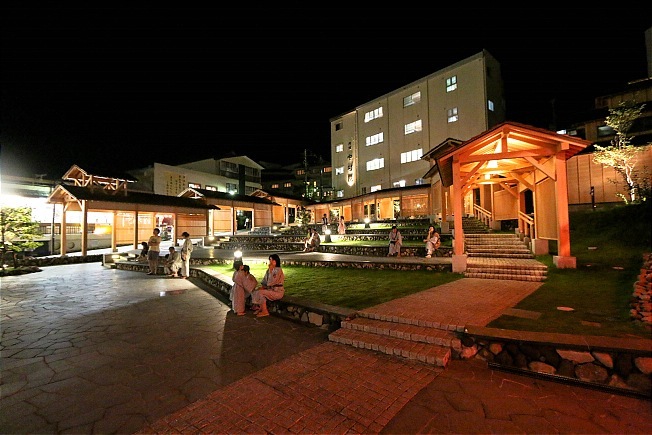 In the summer, ryokan guests and locals often enjoy nightly saunters around the Yubatake in yukata taking in the illuminated views of the hot spring field and surrounding buildings. The town's beautification projects seem aimed at making these experiences even more memorable and pleasant for tourists.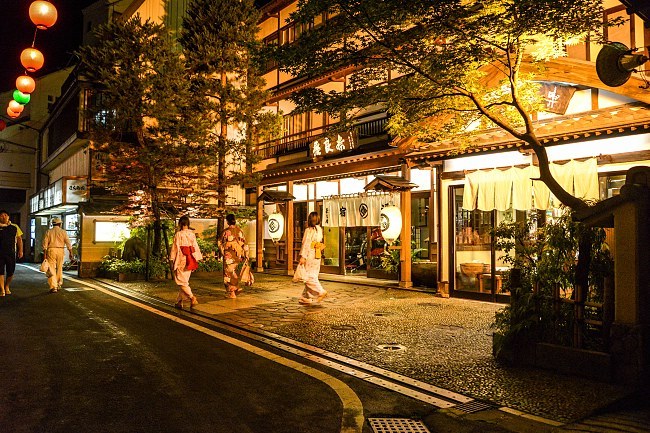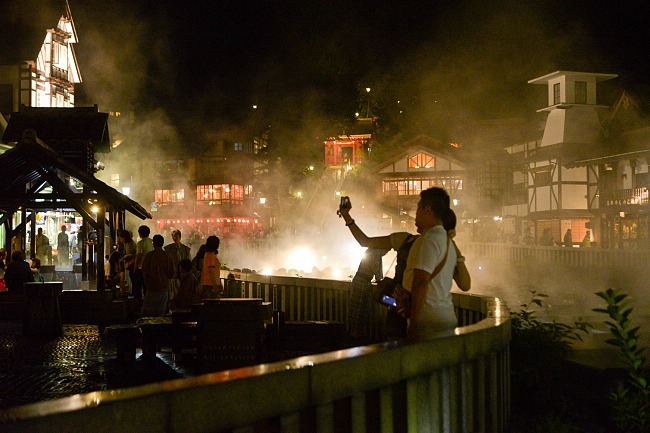 Other recent construction projects in Kusatsu have included the opening of a new bath house named Gozanoyu near the Yubatake in 2013, and the planned renovation of the popular Netsunoyu bath house, which is scheduled to begin in October 2014 and finish in late 2015 or early 2016. The redesign will feature a more traditionally styled facade.
In recent years, several buildings in the central part of town have been redesigned to more closely match the aesthetic of traditional onsen towns, including changing the color palettes of signage or building exteriors from brighter colors to more understated browns and earthy colors. The changes add to the nostalgic, frozen-in-time atmosphere of the town.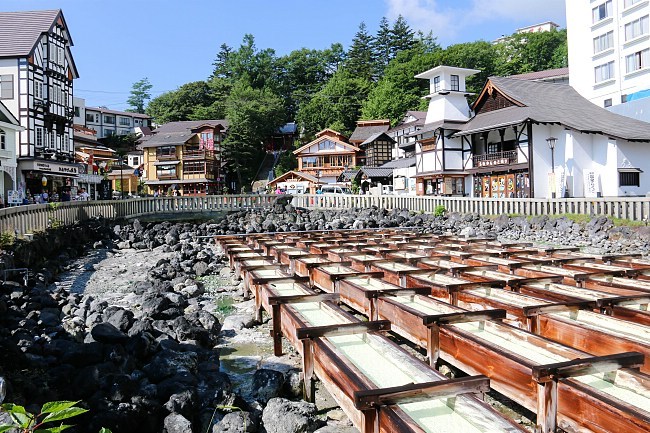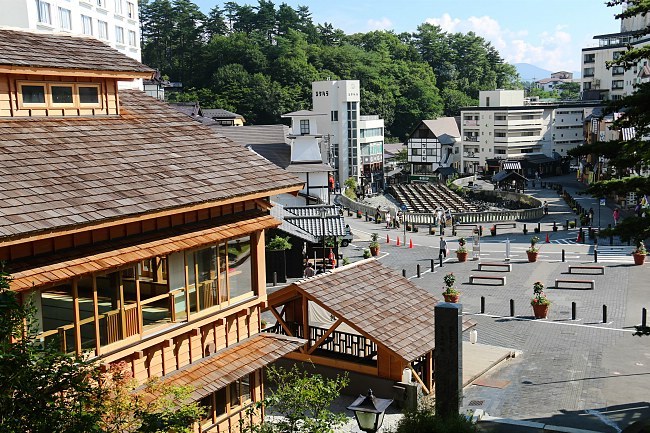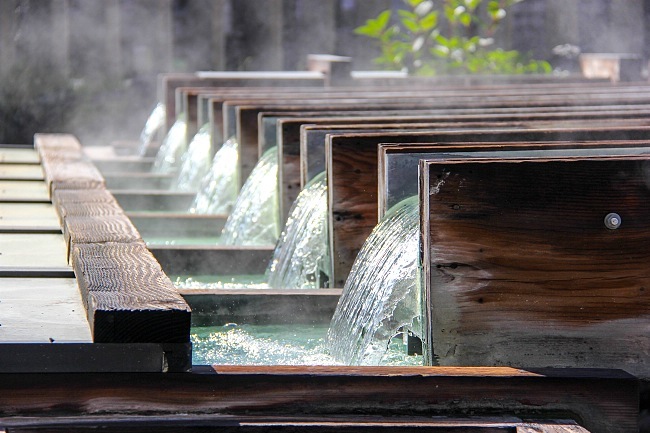 A few minutes' walk from the center of town at Sainokawara Park, we also found several other new renovation projects underway or recently completed. Among them was a new foot bath fed by the hot spring water which naturally percolates to the surface in the area. We also noticed improvements being made to the park's pedestrian walkways. Pipes carrying hot spring water are being installed under the foot paths which will allow them to remain relatively snow-and-ice-free in the winter (a technique used at onsen resorts throughout Japan's snowy regions).