Bus trip to Fuji-Q Highland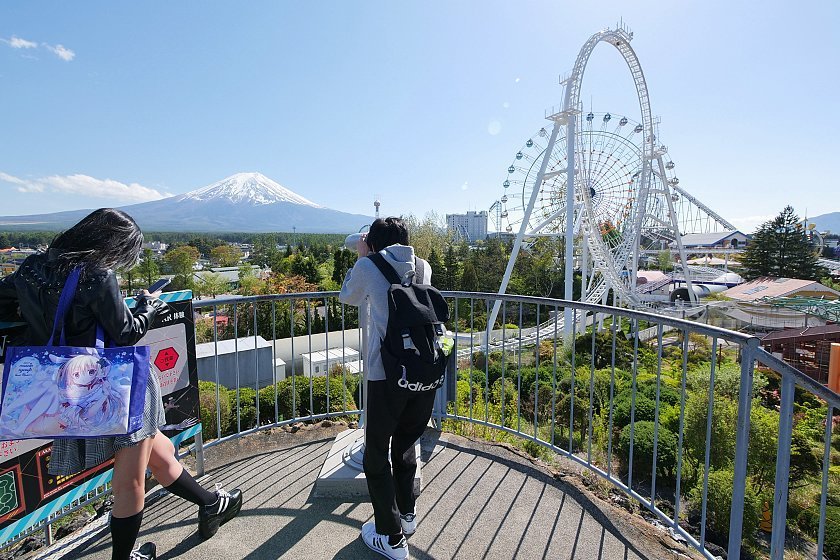 Japan is well known for its impressive public transportation network, especially its reliable train lines which span the country. What visitors may not realize is that Japan also has a robust bus network which not only includes local routes, but also inter-city travel. Depending on your itinerary, buses can actually be a more convenient and/or a more economically friendly way to travel.
I recently took one such route going from Tokyo's Shinjuku Expressway Bus Terminal, also known as Busta Shinjuku, to Fuji-Q Highland, a world-renown amusement park located in the Fuji Five Lakes region. While train travel from Tokyo to the park usually requires at least one transfer along the way, there are many highway buses from multiple departure points around the city that go directly to Fuji-Q Highland. Also, when comparing the price of the fastest train option to the highway bus I rode, the train is nearly twice as expensive.
Riding the Bus
My highway bus journey began at Busta Shinjuku, located above Shinjuku Station. There are several entrances, one of which is across the street from Shinjuku Station's South Exit and up a set of escalators to the bus terminal on the 4th floor. There's also an entrance next to the Miraina Tower gate and an entrance connecting to the Shinjuku Southern Terrace shopping promenade.
Once up in the bus departure terminal on the 4th floor, I made my way to the ticket counter to pay for and pick up my pre-booked tickets. There are a few ways to get bus tickets including reserving online, reserving through a phone booking service or buying your tickets in person at bus centers. I chose to reserve my seats using the phone service this time although it probably would have been safe to buy them in person on the day I traveled since there are so many buses making the trip from Shinjuku to the Fuji Five Lakes region each day. I had a comfortable wait for my bus as the terminal has plenty of seating, restrooms and two shops which I do recommend utilizing to stock up on drinks and snacks for the bus ride.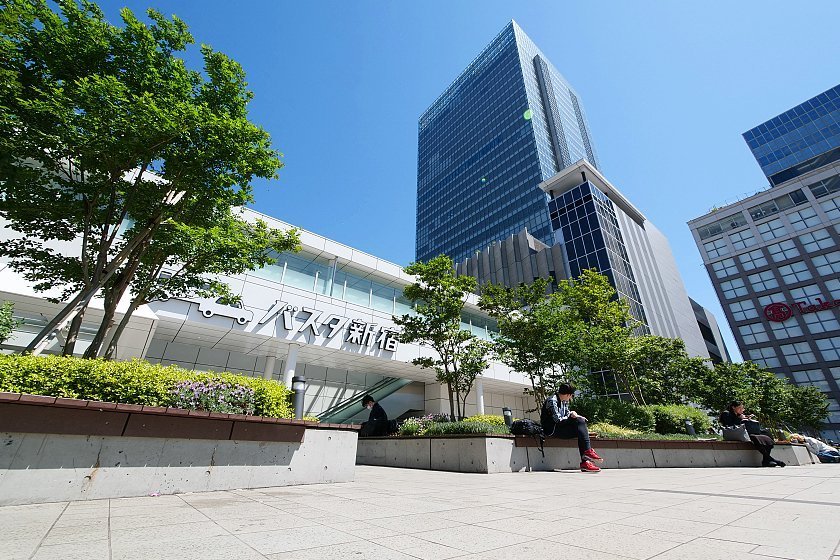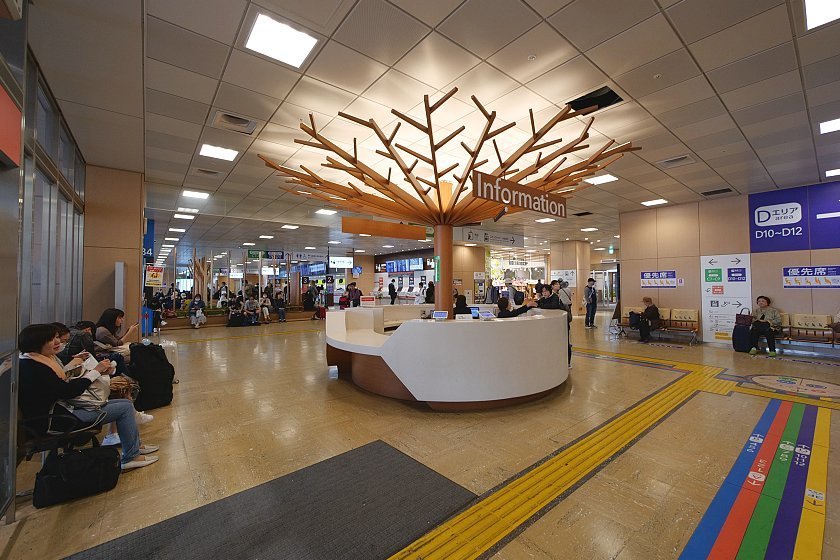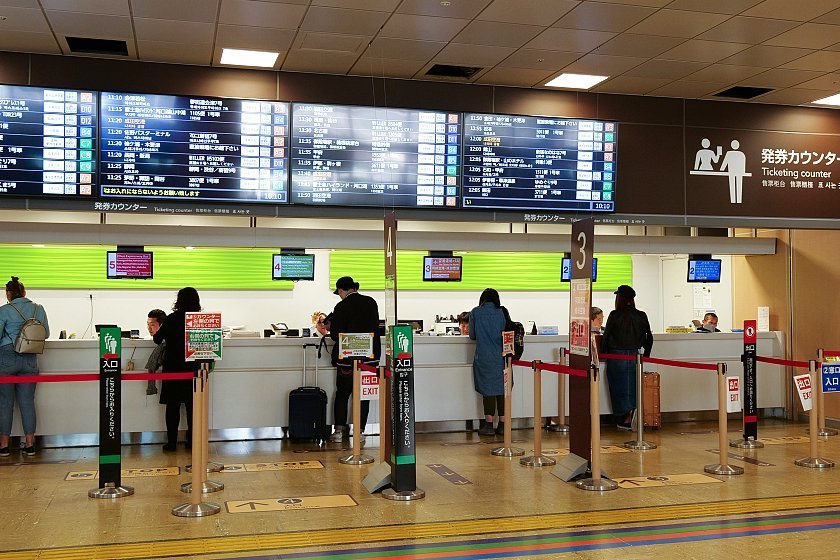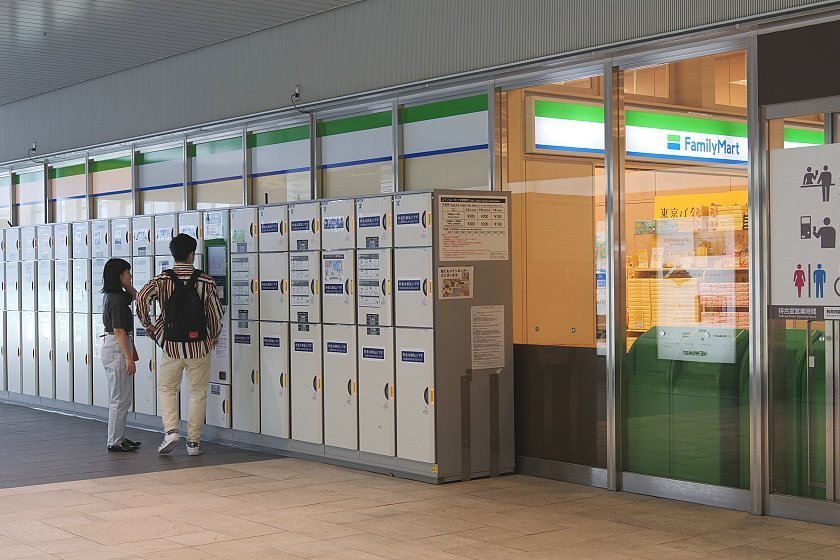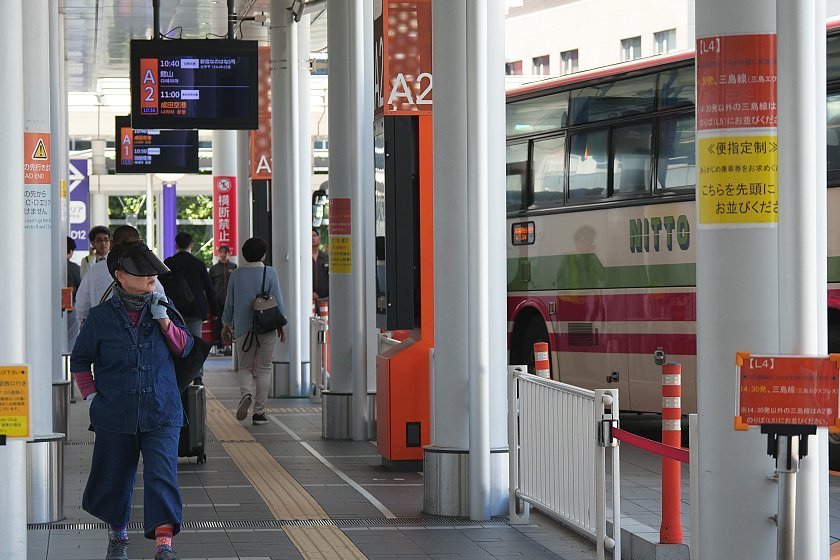 The multilingual time boards and signs around the bus terminal meant I was easily able to locate the correct bus stop. Once on board the bus, I was pleased to find free wifi as well as an outlet at each seat. Not all highway buses come with these perks but many do, making just one more reason I enjoy bus travel. A few other common highway bus amenities include storage for large luggage in the undercarriage of the bus, overhead racks for smaller items and a bathroom in the back of the bus, all of which were a part of my bus ride. Before I knew it, we had arrived at the Highland Bus Station just outside the park.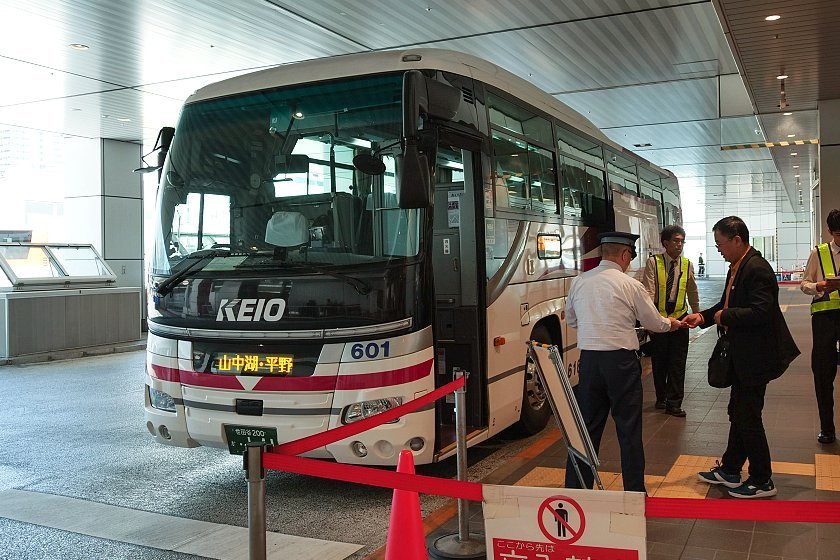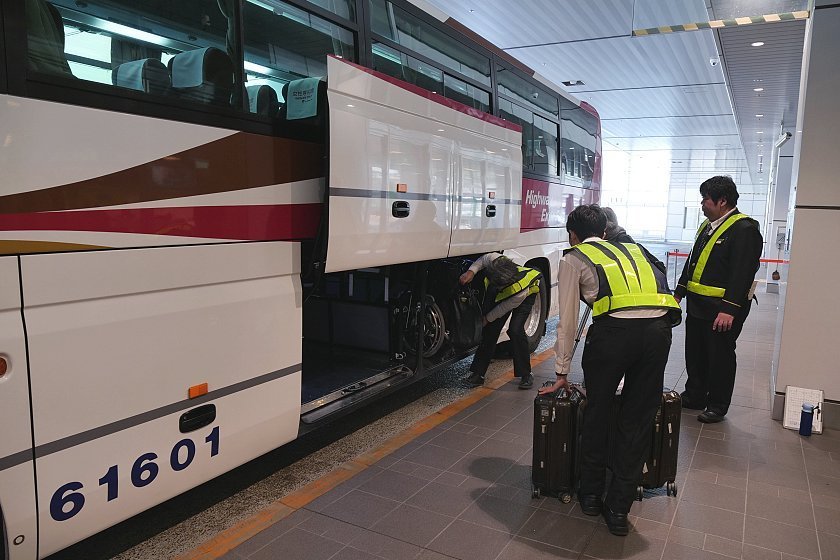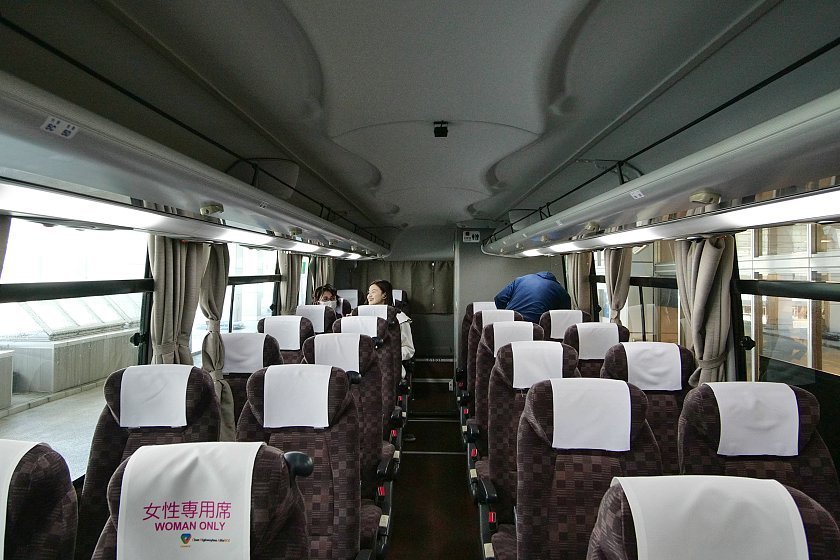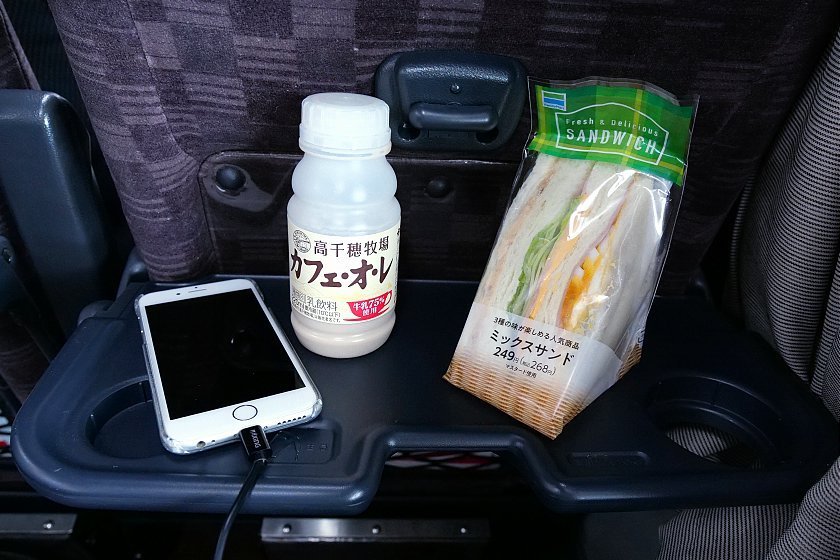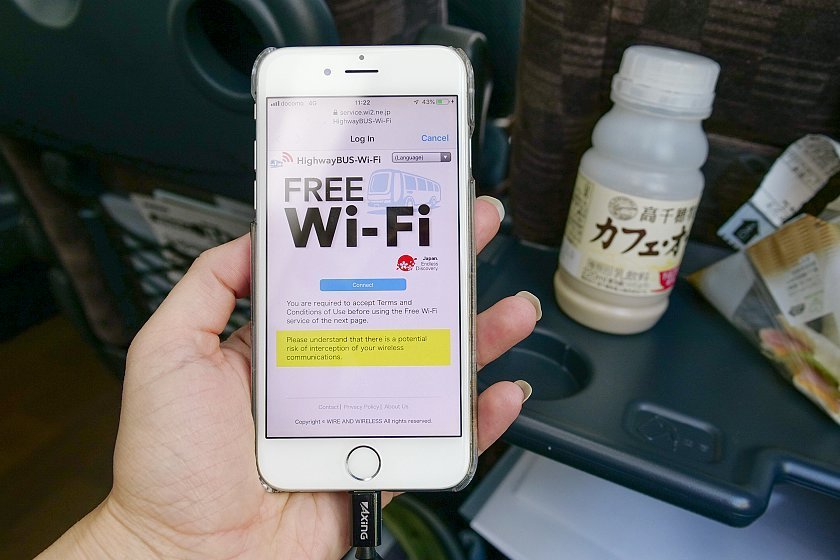 Fuji-Q Highland
Fuji-Q Highland has three main claims to fame. First, it's home to several world record holding roller coasters. These include the world's steepest roller coaster, named Takabisha, the world's fastest accelerating coaster, named Dododonpa, and the roller coaster with the most inversions in the world, named Eejainaka. Although it no longer holds the record, the coaster Fujiyama was once the world's tallest and fastest roller coaster and is still a staple for thrill seekers. The park is always looking to stay up to date and frequently adds new attractions, such as the new horror ride that opened this year called "Endless Haunted Mine" and a "Naruto/Boruto" themed area and ride based on the popular manga and anime that are scheduled to open in July 2019.
The second claim to fame is the park's proximity to Mount Fuji, which means on clear days visitors are treated to awesome views of the famous peak. I was fortunate enough to experience just such a day and frequently spotted Mount Fuji as I toured the park. Two of my favorite views came from the Mount Fuji-shaped observation hill and while riding "Shining Flower", the park's Ferris wheel. Unfortunately if you're visiting in the hotter, muggier months of the year, you might not be as lucky due to frequent cloud cover and lower visibility.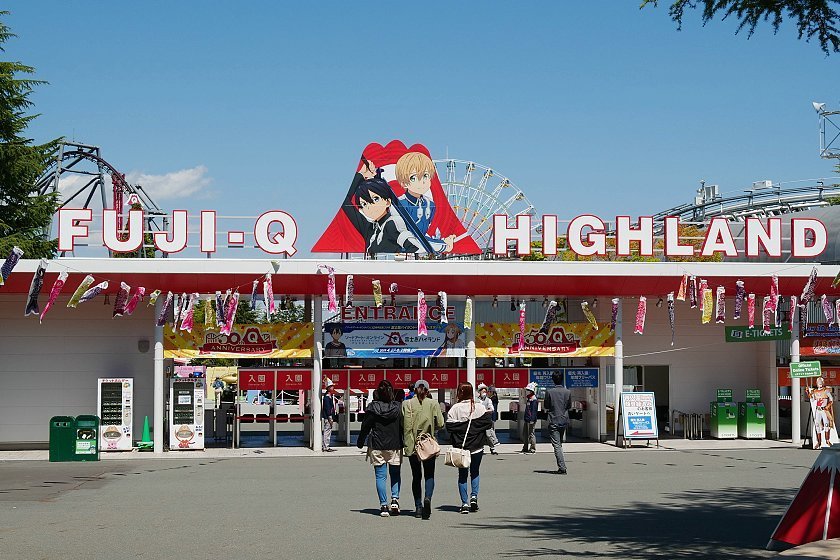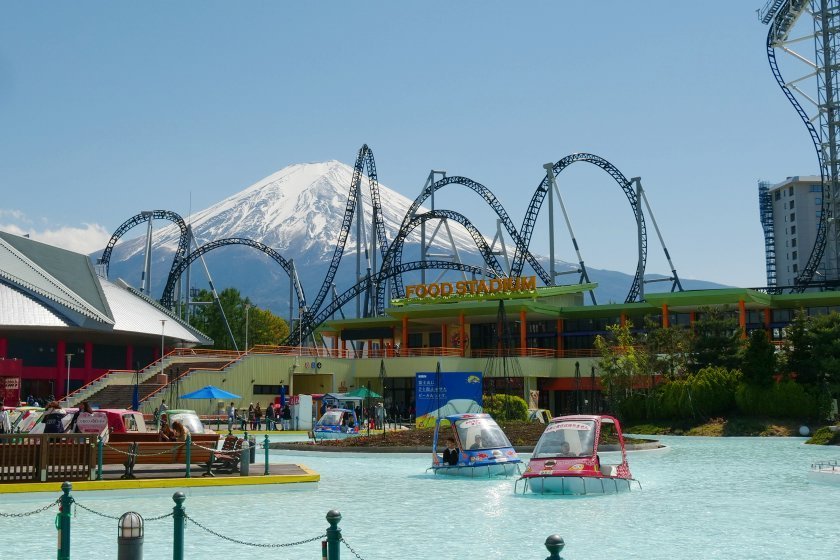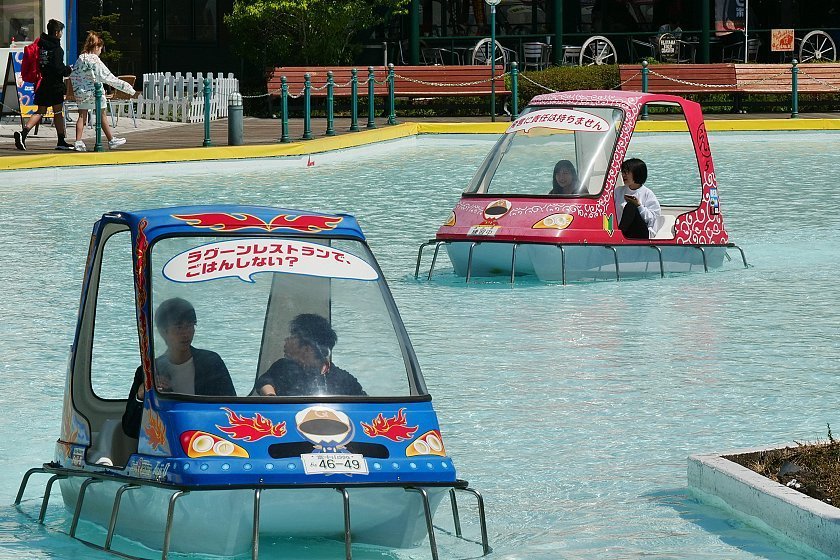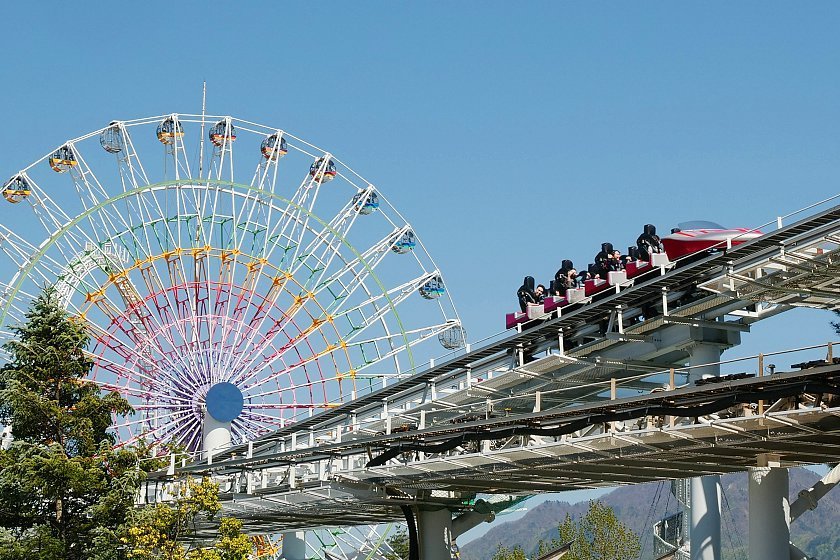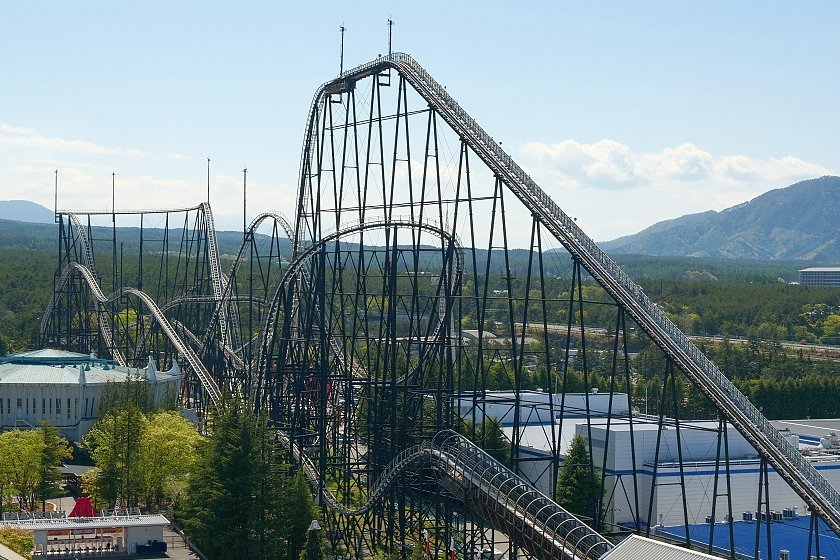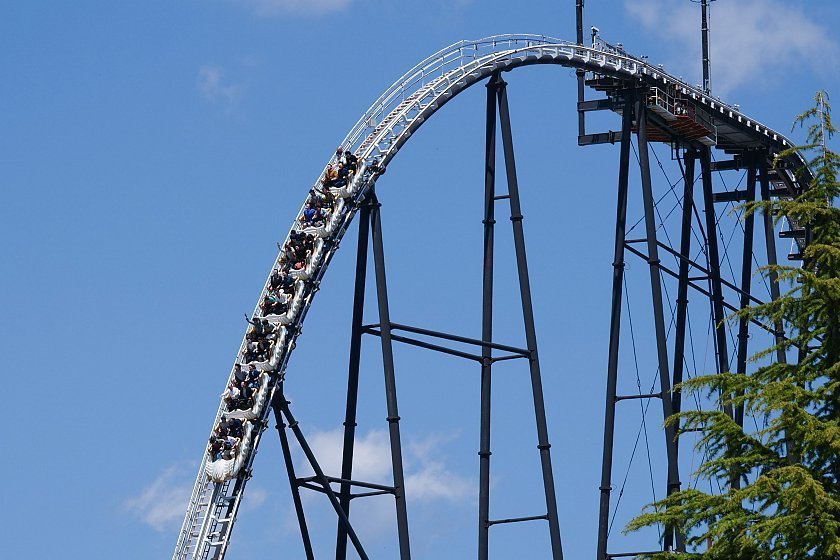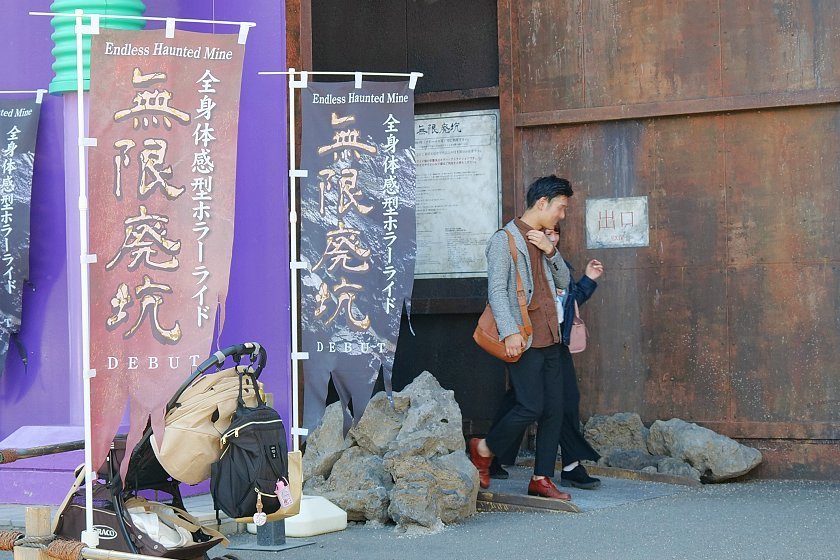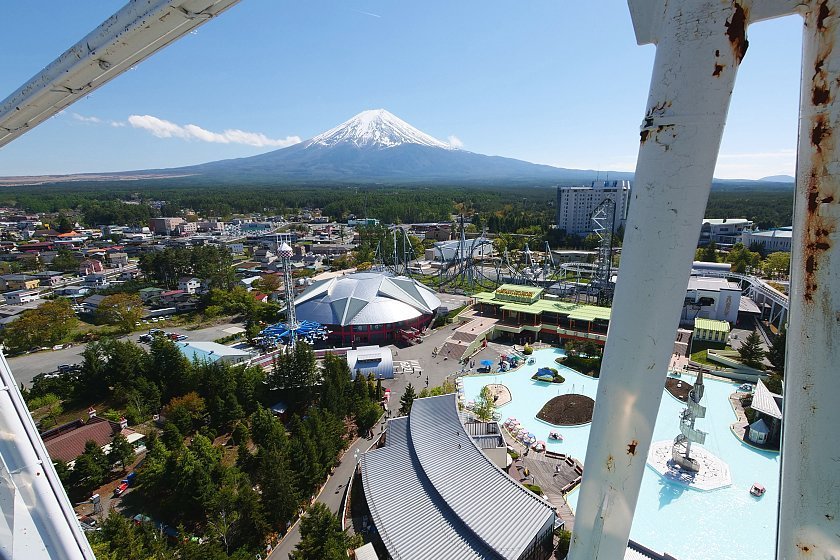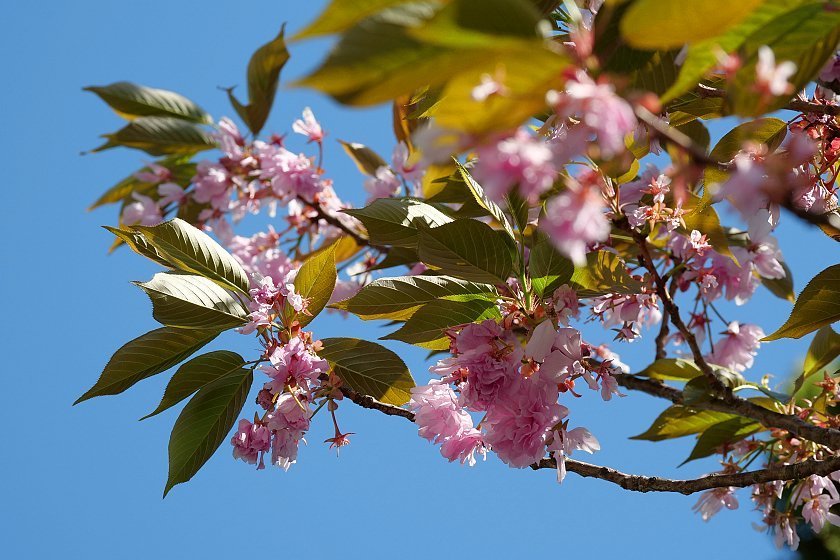 Finally, Fuji-Q Highland is known for its anime-themed attractions and rotating collaborations with popular series. Right now until June 2, 2019 the park is doing a "Sword Art Online" collaboration event. If you're a fan of this series, there are many ways to experience it throughout the park such as special screenings at the Fuji-Q Highland Hall theatre, photo spots with characters from the series around the park, special series merchandise in the shops, collaboration food and drink items sold in the park and a lot more. You can see the full list of collaboration attractions/events on the Fuji-Q Highland website.
I decided to participate in a collaboration stamp rally, which meant hunting down six "Sword Art Online" characters at six different attractions around the park and putting their stamp on a stamp card I purchased. It was a fun scavenger hunt, and I felt excited each time I found another character. After collecting all the stamps, I returned to the Shop Fujiyama to collect my prize, a souvenir collaboration sticker.
After a fun day at Fuji-Q Highland, it was time to return to the Highland Bus Station and wait for my bus back to Shinjuku. Although it was a small building, the bus center had a restroom, coin lockers, seating area, as well as food and souvenirs for purchase which was a pleasant surprise. Having walked around for hours, it was a welcome relief to be traveling back to Shinjuku by bus with no transfers to worry about. I would certainly do it again!