Travel restarting: Kyoto
An update from Kyoto's popular sightseeing spots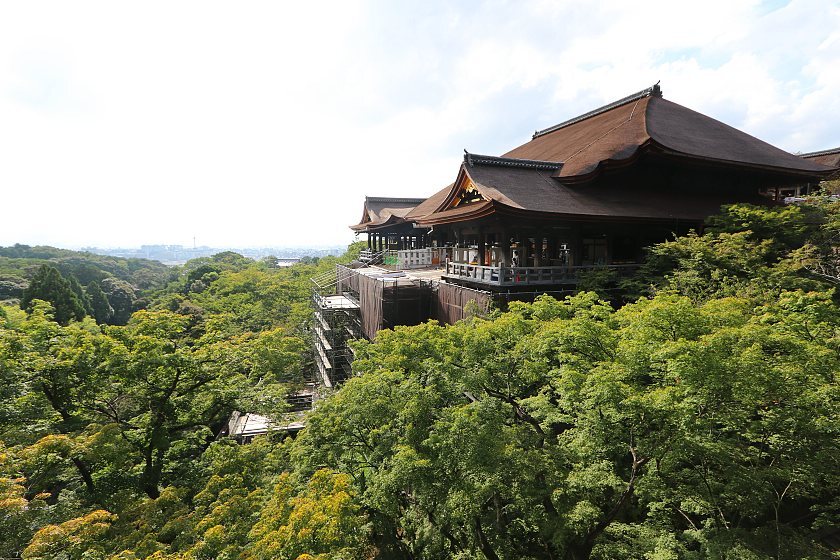 For the last leg of my recent trip to check on the state of travel in the Kansai area I was lucky enough to spend a day in Kyoto visiting some of the most popular areas and sightseeing spots. After finding both Nara and Hiroshima eerily quiet in the previous few days, I was especially curious to see how this this busy but heavily tourism-dependent city was faring with the country still closed off to the vast majority of foreign visitors.
Nijo Castle
My first stop of the day was at Nijo Castle, one of just a handful of Japanese Castles whose palace has survived the feudal age, and a UNESCO World Heritage Site. With no queue to speak of, I was able to pass directly through the imposing main gate and into the grounds, where I came across only a handful of other visitors.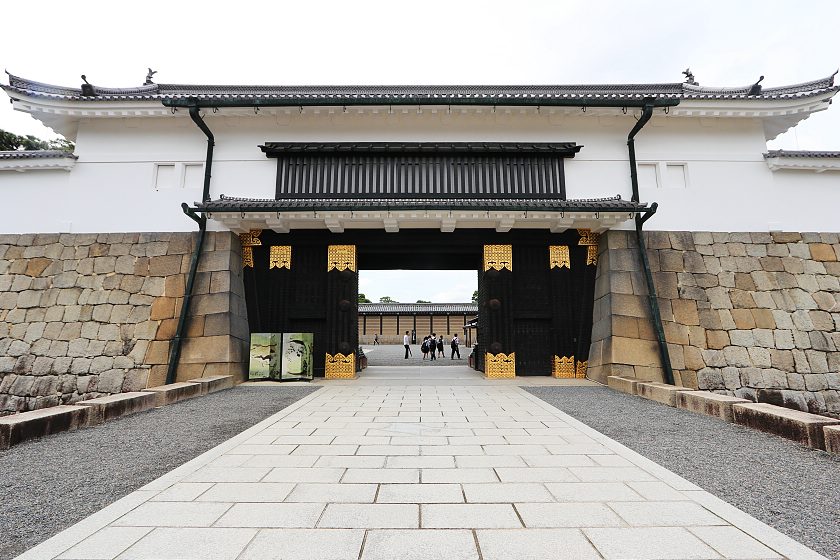 Located behind a second, elaborately decorated gate is the Ninomaru Palace, once the residence and headquarters of the shogun while in Kyoto. Comprising five interconnecting buildings, the interior of the palace is beautifully and elaborately decorated with fine carvings and painted screens, setting a definite tone for each area as fierce tigers give way to majestic pine trees and finally peaceful seasonal motifs. With fewer than a dozen other sightseers on the tour route, it felt as if I had the whole space to myself.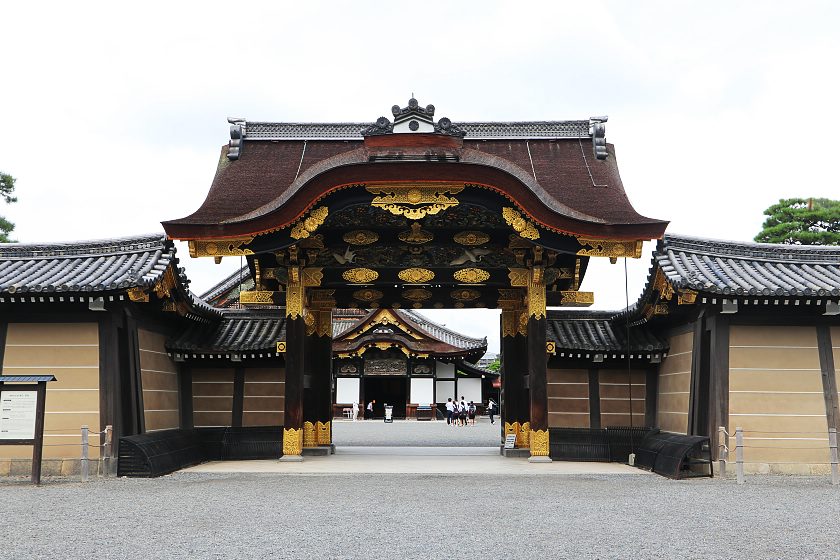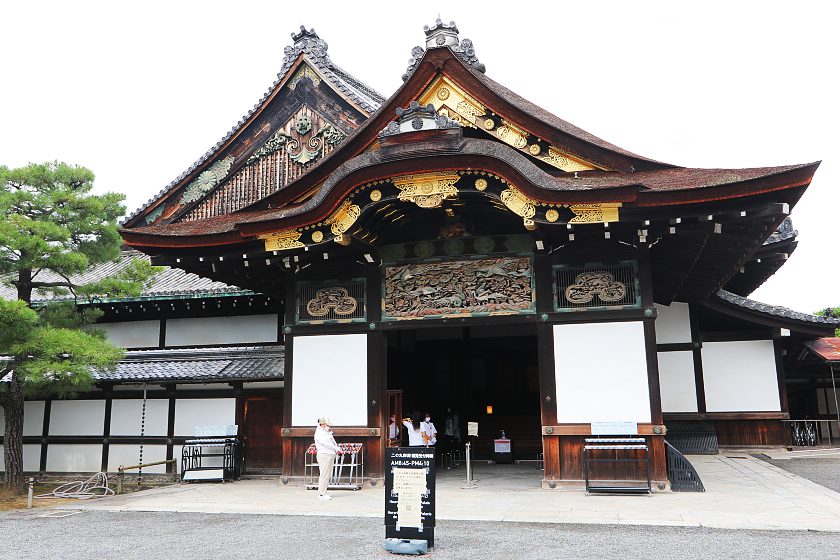 After completing the palace's looping tour route, I continued on through the Ninomaru strolling garden and into the Honmaru Goten, a separate palace complex enclosed by an inner moat. The palace itself is currently covered for renovation, and its modest surrounding garden was largely empty except for construction workers.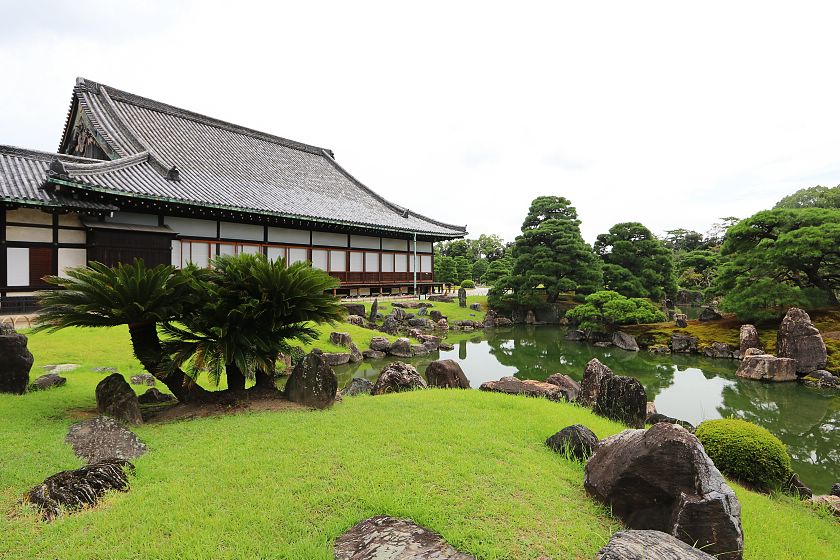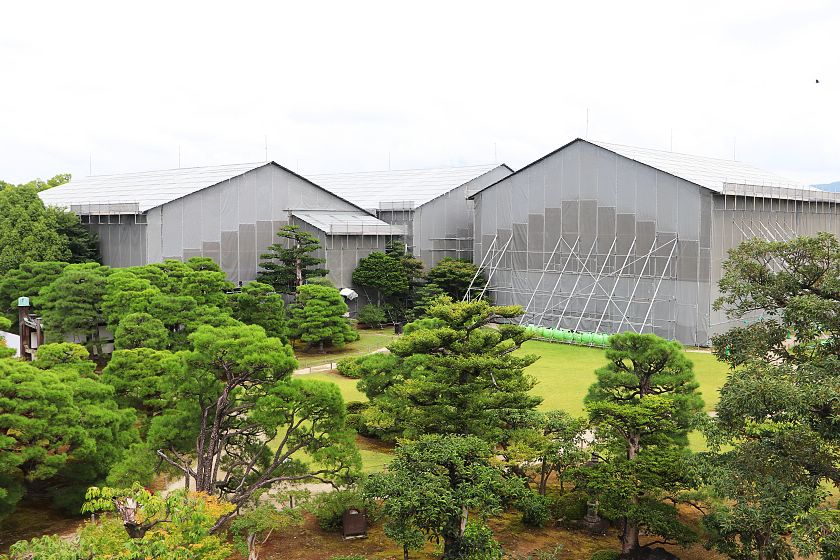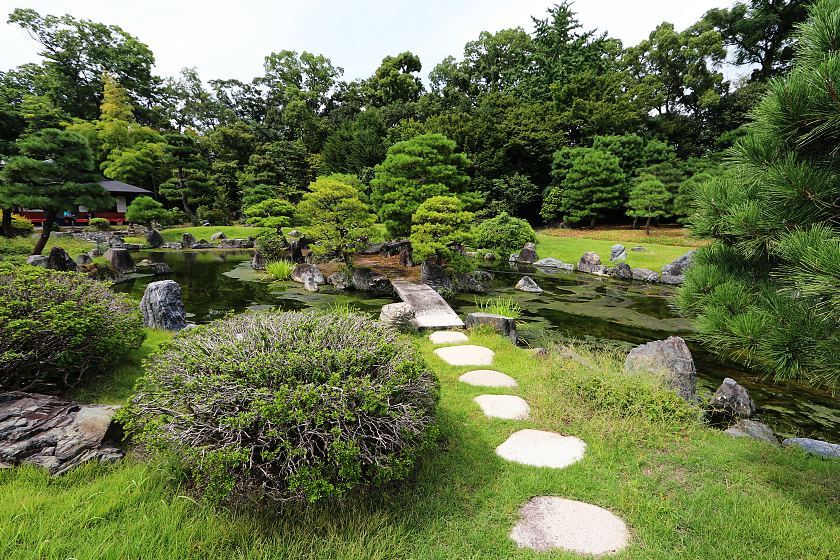 Kyoto City Kyocera Museum of Art
For my next stop, I took the subway to Higashiyama Station and made my to the Kyocera Museum of Art, a few steps from the entrance to the Heian Shrine. An interesting mix of old and new, the museum was originally built in the 1930s in the grand style of the time, but has recently undergone some eye-catching modifications. In front of the main building, a section of ground has been cut away creating a new entrance below ground level.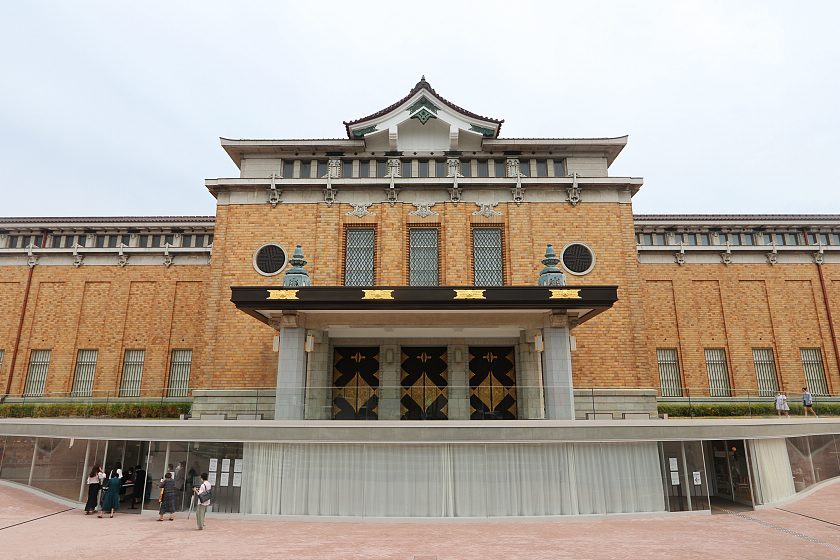 To prevent overcrowding and reduce the risk of transmission, the gallery currently requires advanced reservations with a fixed timeslot for entry, and as I arrived a few minutes early I noticed a short line of visitors waiting for their window to open. Upon entry, all visitors were also required to take a scan and use hand sanitizer.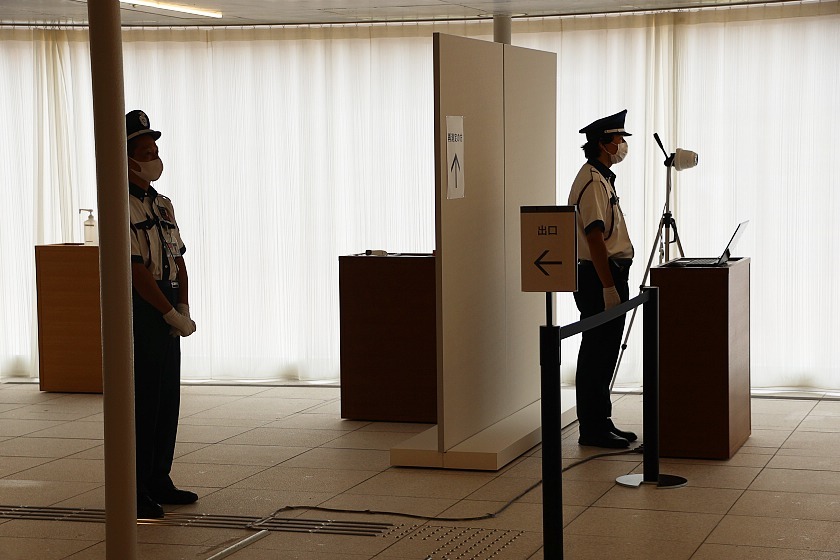 Passing through the entrance area, I took a short flight of stairs up into a bright and open hall leading off into various current exhibitions. Curiously, while the museum's permanent exhibition was very quiet with just one or two other visitors as I made my way around, the newly remodelled hall was clearly a popular draw with quite a few young people enjoying the space and taking selfies.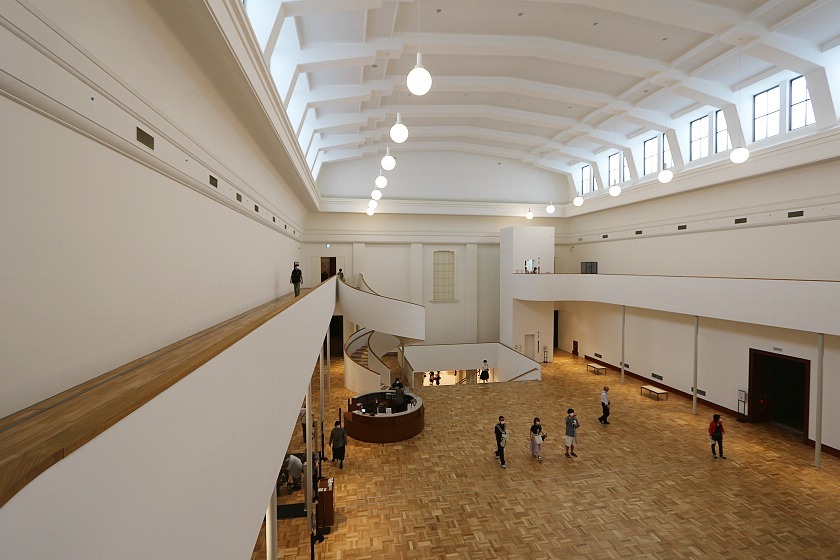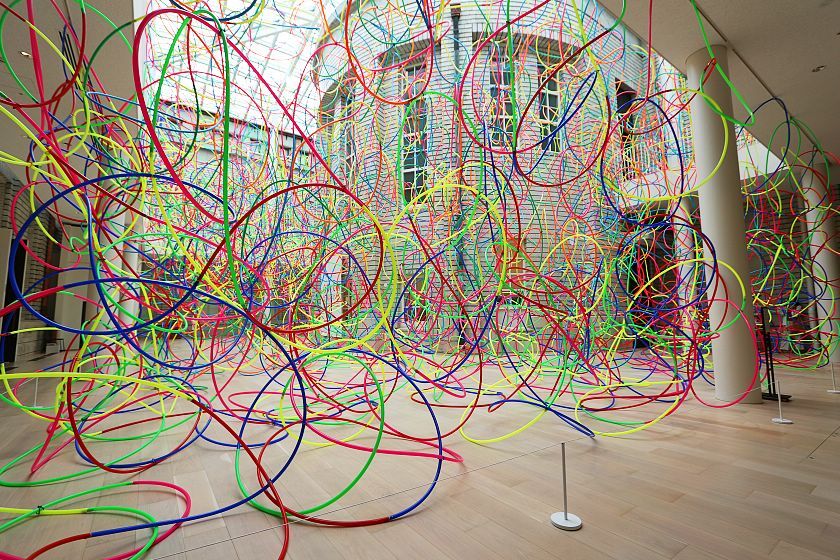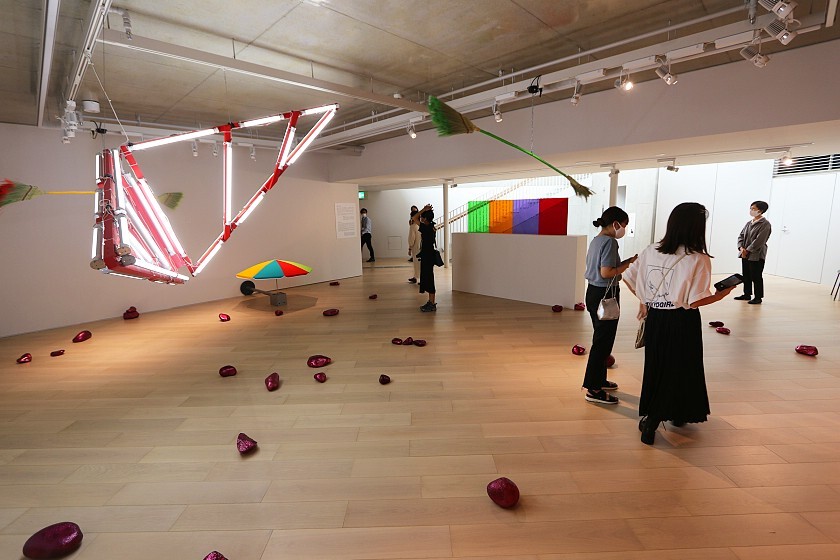 Nishiki Market
Located just to the north of Shijo Dori, Nishiki Market is a covered shopping street with at least 100 different shops and stalls selling street food, local ingredients and all manner of kitchenware. The market has existed in at least some form for centuries and remains hugely popular with tourists and locals alike.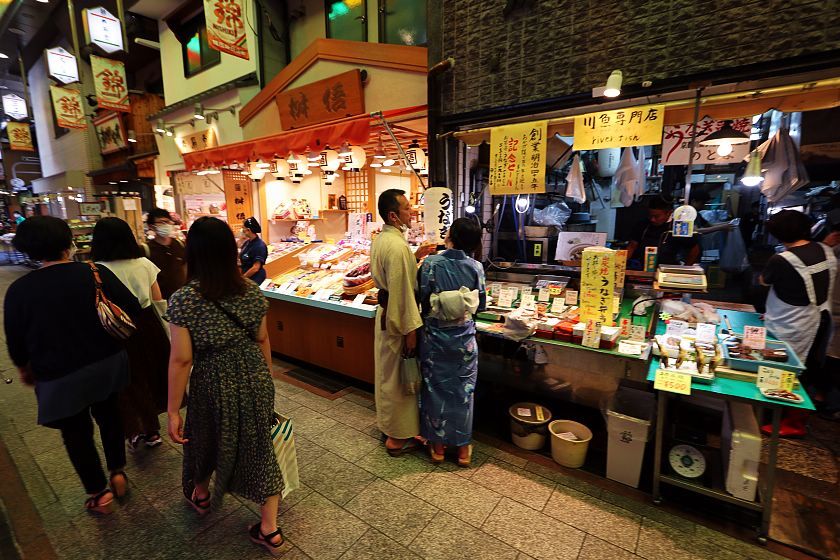 Without the usual foreign visitors the market was far less crowded than I would normally expect, but as I wondered through, all of its businesses appeared to be open and there were still enough shoppers for it to retain some of its usual sense of buzz and activity.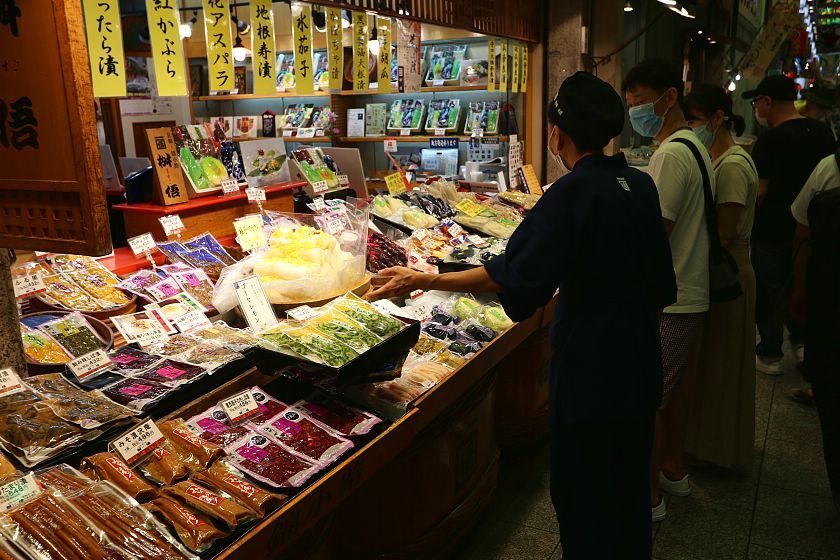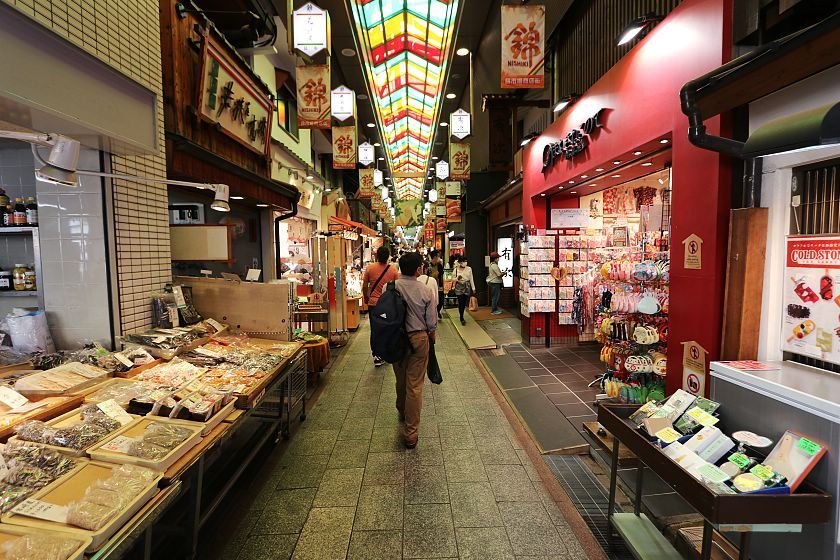 Shijo Dori
After walking the full length of Nishiki Market I made my way along Shijo Dori, the city's main shopping street, towards my next stop at Gion. Much like Nishiki, the streets, crosswalks and shops buzzed with foot traffic but were still nowhere near as crowded as I had seen them on late summer days in the past. One other thing to note here was that it was hard to pick out a passerby without a mask, which would not be the case on all my stops today.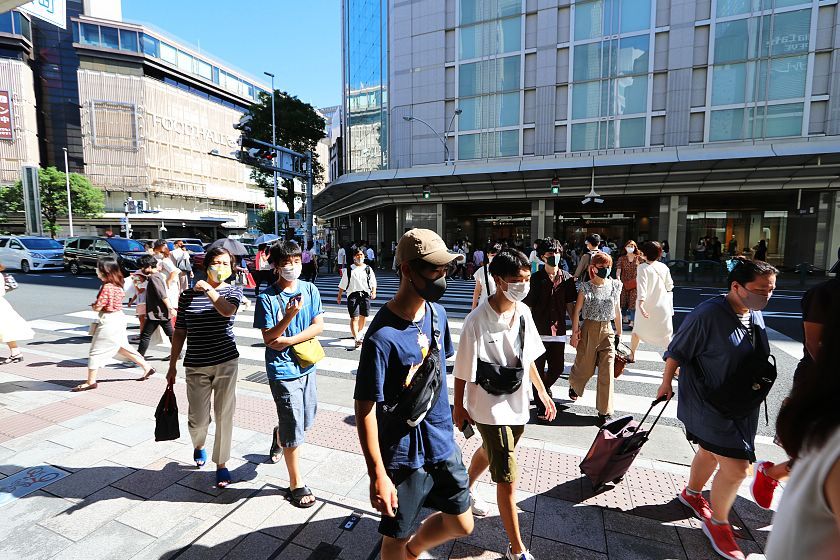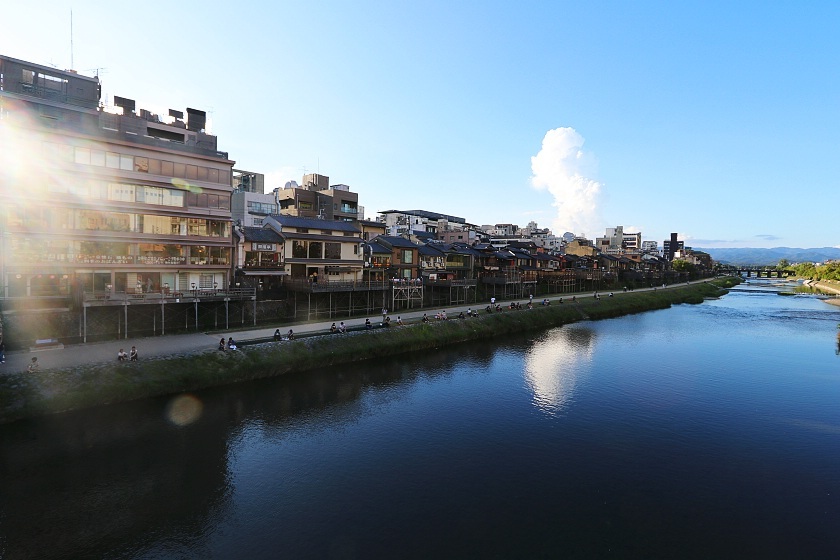 Gion
Located at the eastern end of Shijo Dori around the entrance to the Yasaka Shrine, Gion is an attractive area famous for geisha entertainment and its many beautifully preserved wooden machiya houses. From the Yasaka Shrine I first turned right onto Hanamikoji, an especially scenic street leading to the precinct and usually one of the city's busiest hotspots. In recent years, overcrowding and mobbing by tour groups here became a serious concern among locals, leading to strict new rules regarding access and photography in the neighbourhood's many small private roads, but today I was shocked to find the area almost deserted.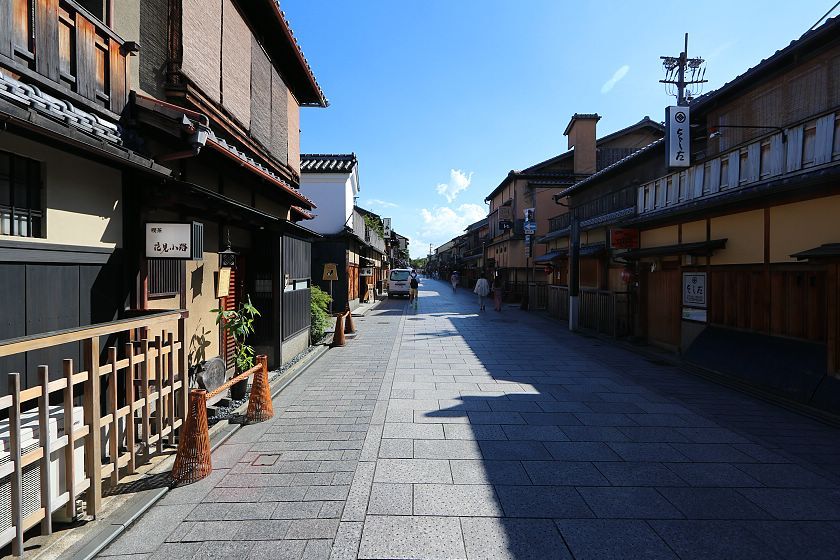 From Hanamikoji, I crossed over to the northern part of Gion and strolled for a while along the Shirakawa River, another beautiful spot with lines of traditional townhouses shaded by trees, where I encountered just a few passersby.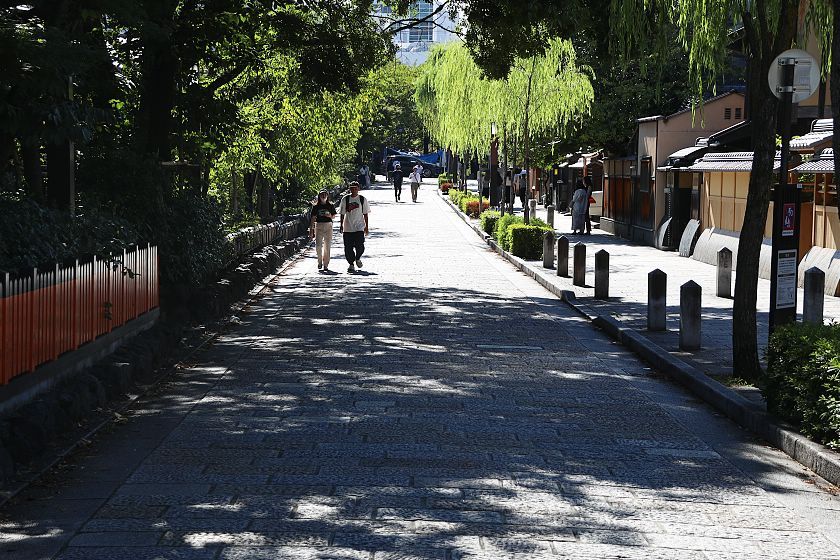 Higashiyama District
From Gion, I made my way southeast through the Higashiyama area in the direction of Kiyomizudera Temple, a scenic route taking in some of the city's best preserved old streets. In a surprising turnaround, the area around the Ninenzaka Steps was one of the busiest I saw all day.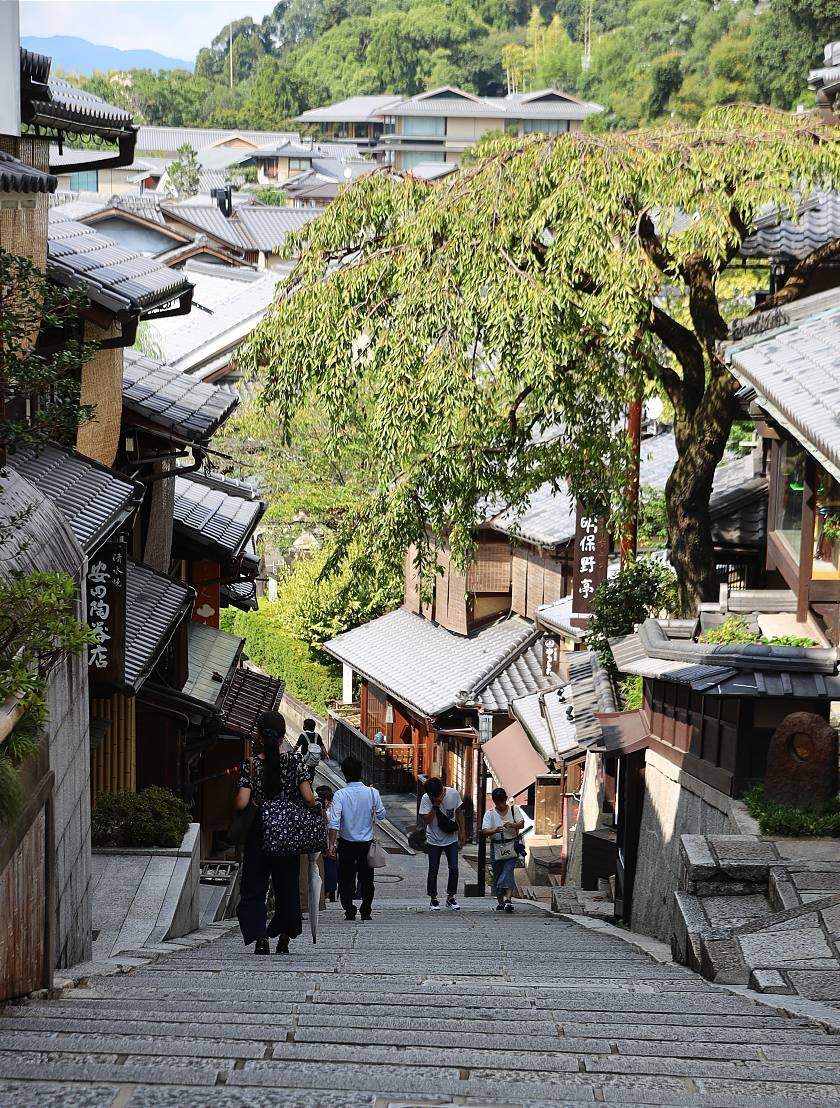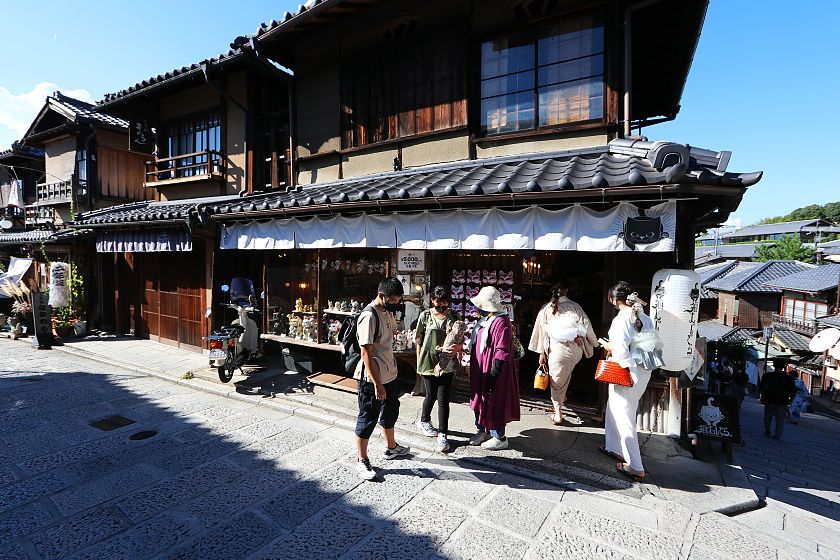 Kiyomizudera Temple
The lively atmosphere continued along the uphill aproach to Kiyomizudera Temple, one of Japan's most celebrated temples and especially well known for the wooden stage extending from its main hall over a wooded hillside, offering a beautiful view of the city. Inside, the temple was not crowded but a steady stream of visitors could be seen, including a large tour group of schoolkids.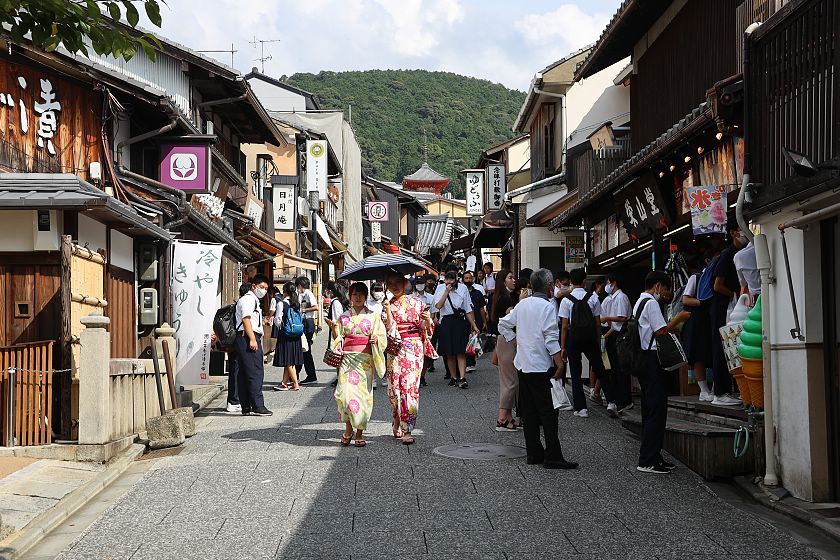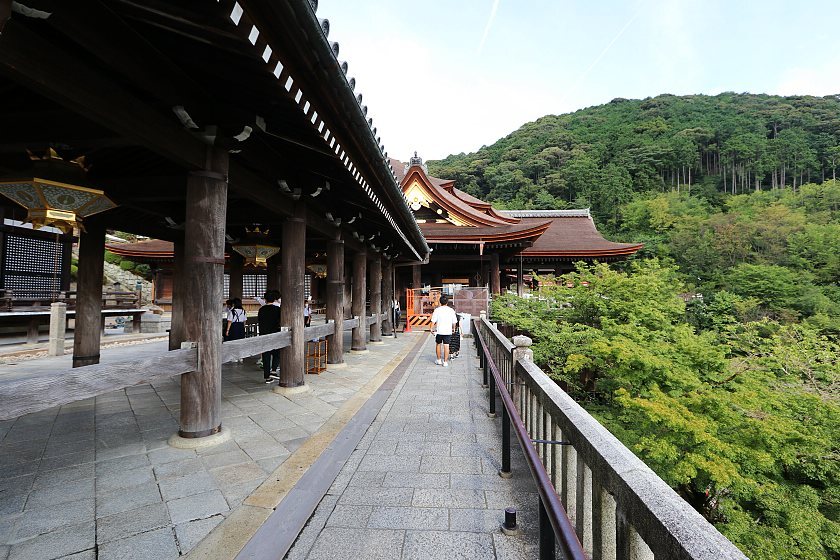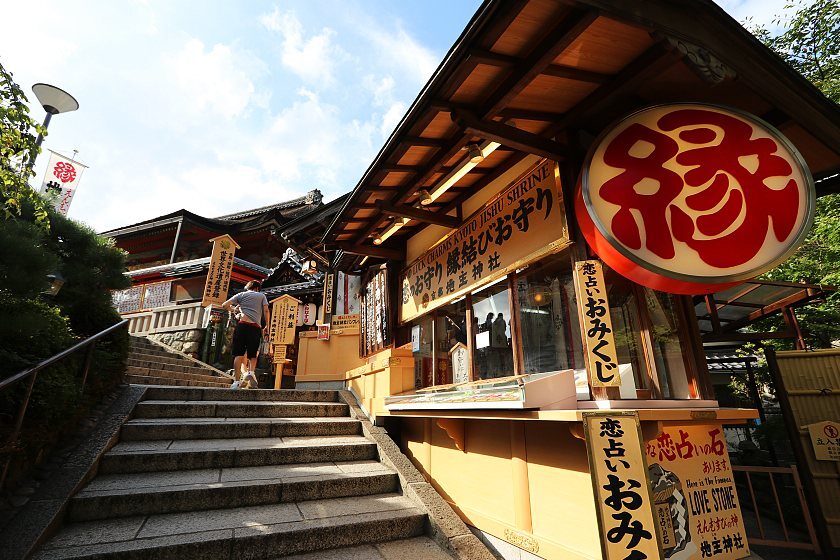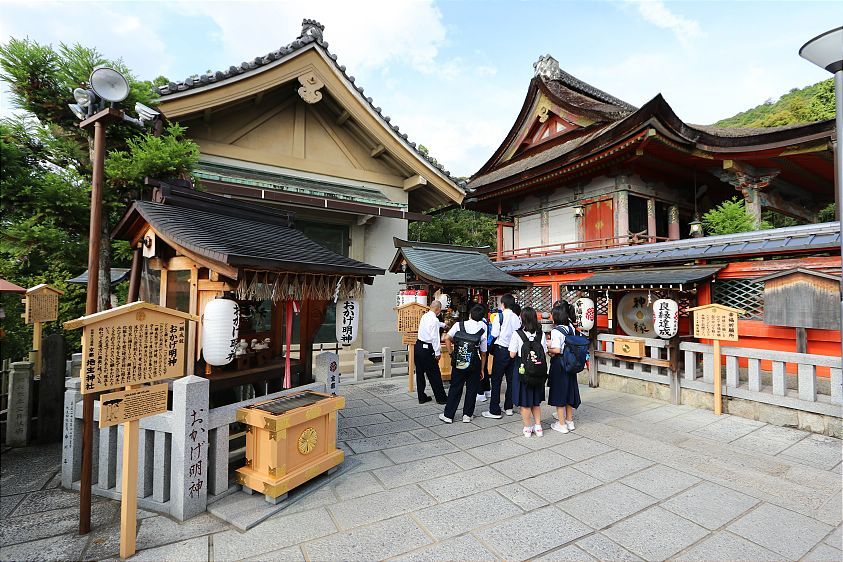 Fushimi Inari Shrine
After Kiyomizudera, I made my way back downhill towards the Kamo River and took the Keihan Main Line from Kiyomizu Gojo Station to my last stop of the day at Fushimi Inari Shrine. One of the city's most ancient sacred sites, it is the most important shrine dedicated to Inari, the god of rice and prosperity, and well known for its iconic "tunnels" of red torii gates.
The aproach to the shrine, usually heaving with tourists, was mostly quiet today although things did liven up somewhat as I made may way into the shrine precinct and paid my respects at the main building.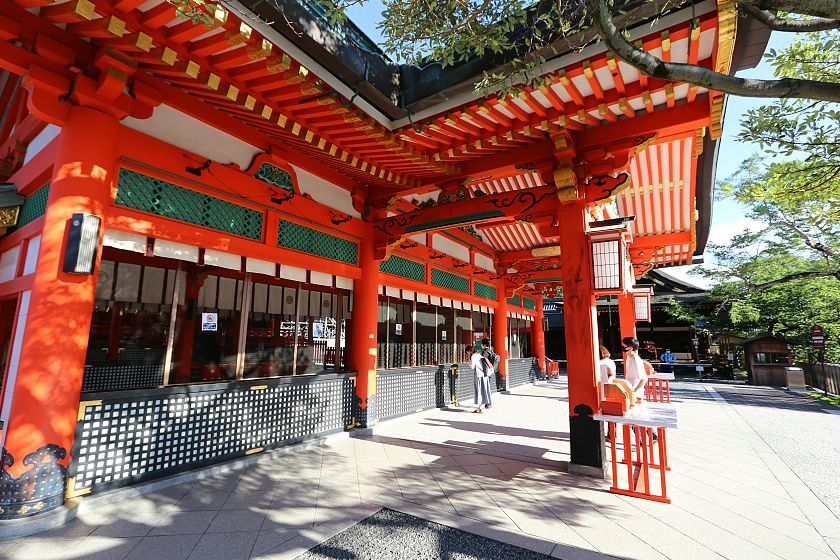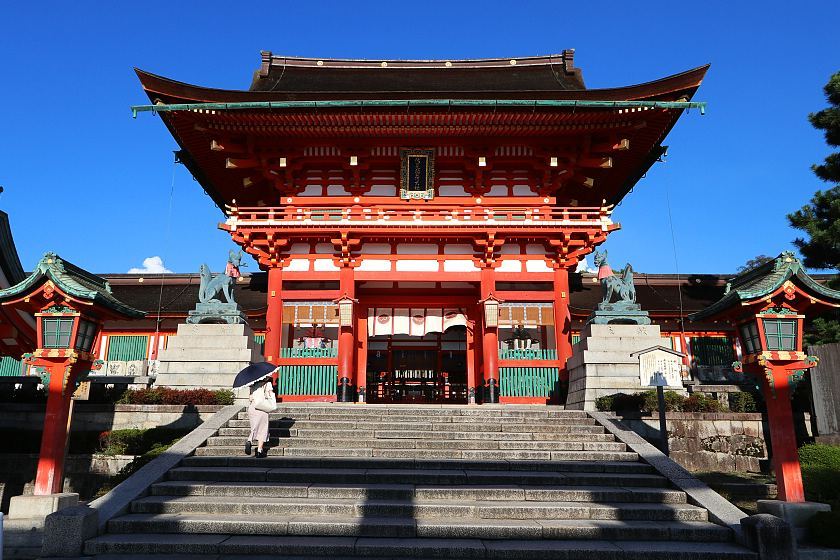 Further into the shrine's grounds, I met a fairly sporadic flow of visitors along the famous rows of torii gates, in contrast with usual daytime visits where it can often be difficult to get a picture without crowds getting in the way.