Toranomon Hills opens in Tokyo
Raina's Japan Travel Journal
by Raina, staff writer of japan-guide.com
2014/06/19 - Toranomon Hills opens in Tokyo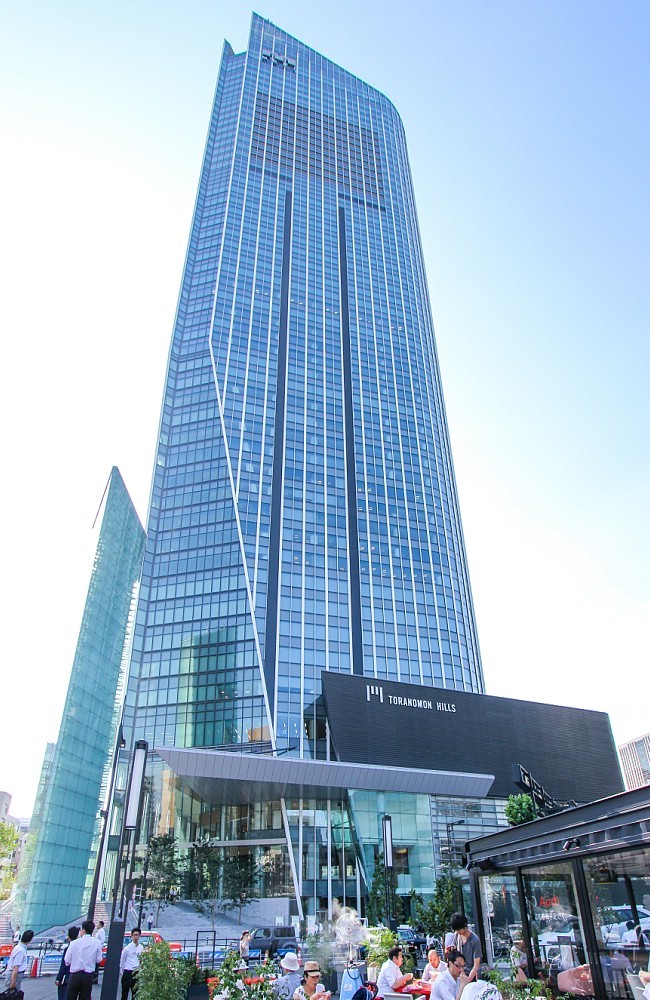 Opened on June 11, 2014, Toranomon Hills is Tokyo's newest landmark. It is named after the Toranomon district which lies between Tokyo Station and Tokyo Tower. Toranomon Hills is the latest creation by the Mori Building Company that undertakes urban redevelopment projects and owns several tall buildings in Tokyo, including Roppongi Hills. At 255.5 meters, Toranomon Hills is now the tallest building in Tokyo.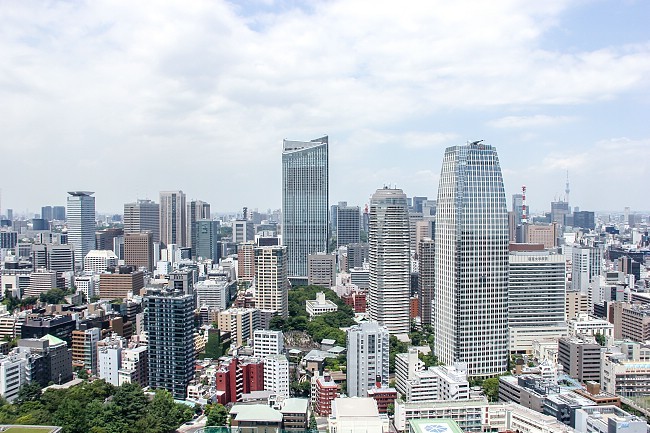 The majority of Toranomon Hills is occupied by office and conference space and a few floors of residences, but the lower four floors and the hotel on the top floors are open to the public. The first to fourth floors are occupied by restaurants and a small numbers of shops. Visitors to Toranomon Hills will be spoilt for dining choices at around twenty trendy restaurants and cafes spread over the four dining floors. My favorite part of the visit was having lunch at one of the restaurants at Toranomon Hills to "try things out".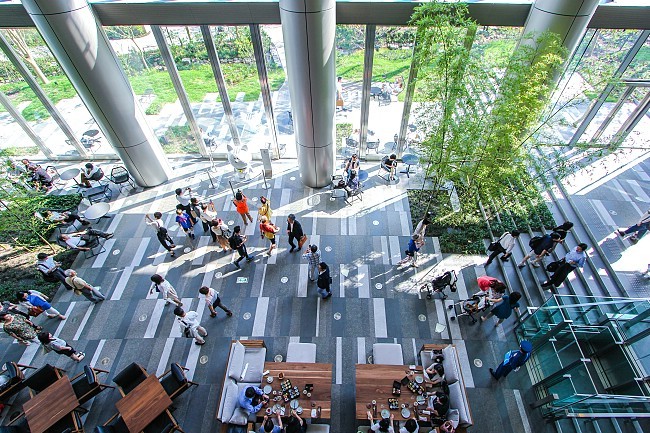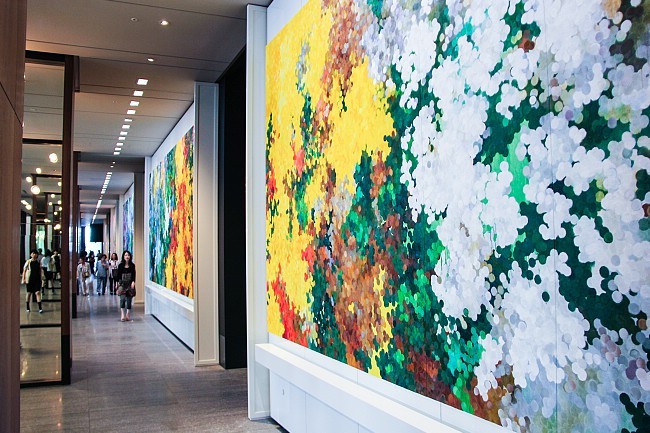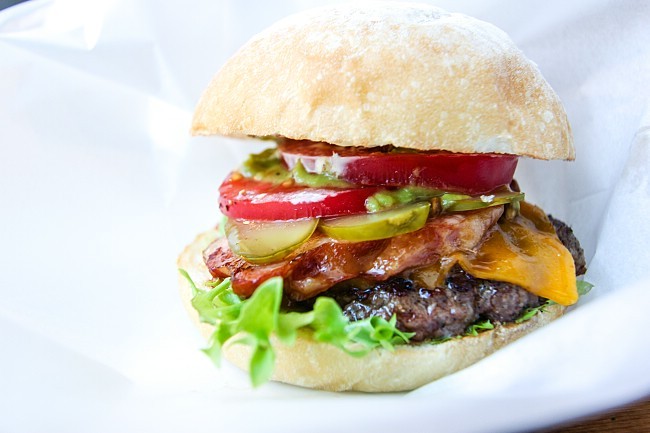 The hotel at Toranomon Hills is the Hyatt corporation's first Andaz branded hotel in Japan, the second in Asia. The Andaz Tokyo is a luxury boutique hotel occupying the top six floors of the skyscraper. The hotel reception, lounge and restaurant are on the 51st floor while the guest rooms are spread over the 47th to 50th floors, all with great views over Tokyo. On the top floor (52nd) is a rooftop bar and a wedding chapel, the highest chapel in Tokyo. The hotel also has a casual restaurant and pastry shop on the first floor of Toranomon Hills.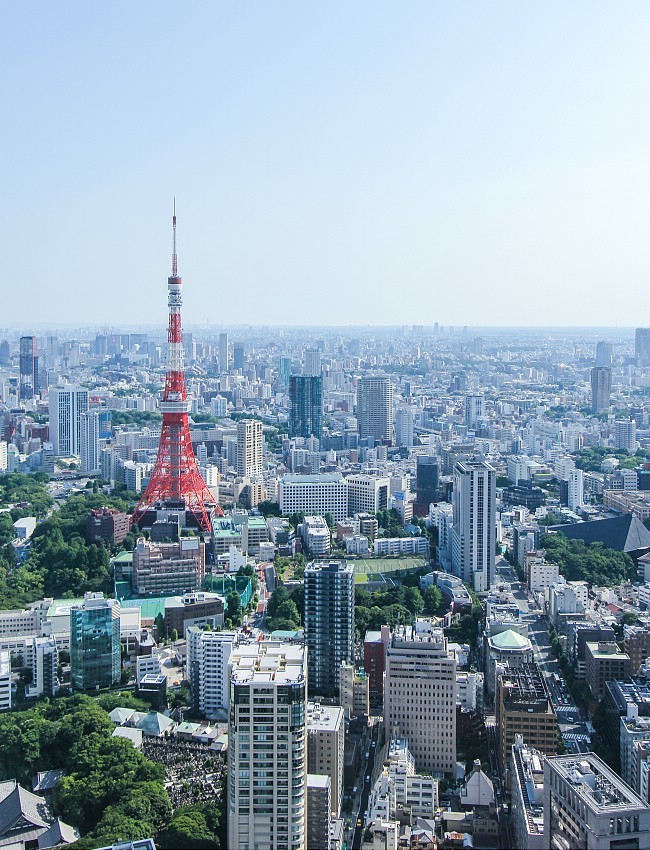 A pleasant garden with a lawn, a small river, a kids playground and an oval plaza is found along the side and in the back of the building. We saw lots of people relaxing on the chairs provided in the garden.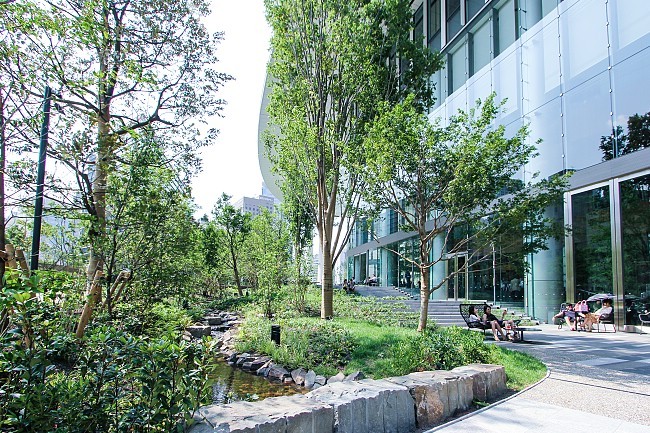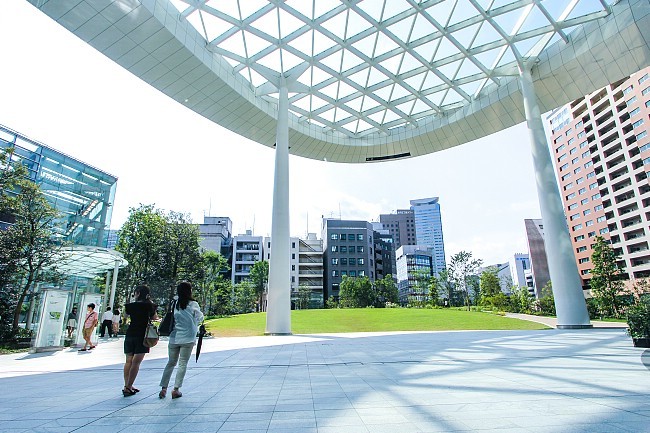 Toranomon Hills was opened in combination with the extension of Tokyo's Loop Road No. 2 that runs below the building. The road will eventually be extended into the Tokyo Bay area where many facilities for the 2020 Olympics will be located. Above ground, a new broad road was carved into the cityscape that connects the Shimbashi Station area with Toranomon Hills. Ambitious plans see this road to be gradually transformed into Tokyo's version of the Avenue des Champs-Elysees over the coming years.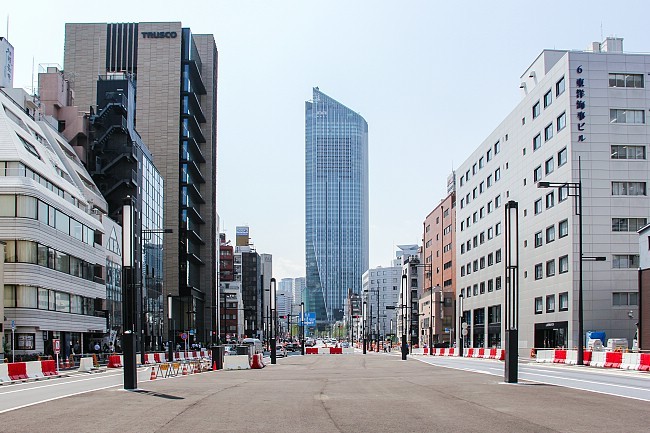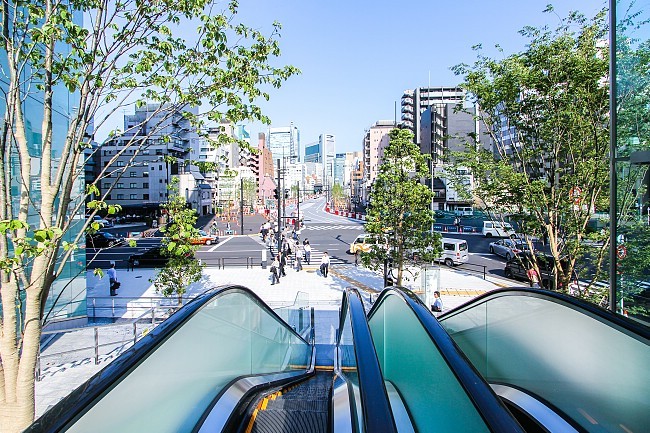 Note that there are currently no train stations conveniently located in the close proximity of Toranomon Hills, although a new station below the building is being considered along the Hibiya Subway Line. Despite its name, Toranomon Station on the Ginza subway is a 5-10 minute walk away, while the walk from JR Shimbashi Station takes about 15 minutes. Alternatively, Toranomon Hills is a 20 minute walk north from Tokyo Tower.