Seasonal Illumination: Tokyo
Raina's Japan Travel Journal
by Raina, staff writer of japan-guide.com
2014/12/09 - Seasonal Illumination: Tokyo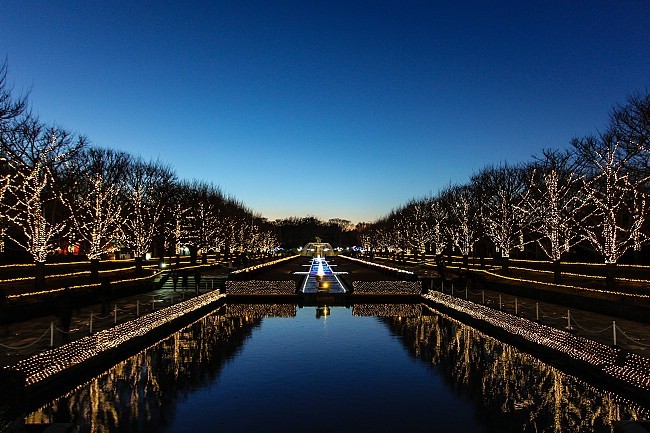 With the autumn colors in most cities over, we now turn our attention to seasonal illumination. Today, I had the opportunity to check out two spots in Tokyo - Showa Kinen Koen and Nakameguro. Note that the last evening to see either illumination is on December 25.
It was a beautiful day with blue skies when I left for Showa Kinen Koen in Takachikawa, and it became very cold after the sun set. Showa Kinen Koen is a popular spot to see cherry blossoms and autumn colors, and is a place that we visit during both seasons. It was the first time for me to check the view out at night, and I was not disappointed. A word for advice for those who are planning to go, dress warmly as it gets pretty cold and may be windy, and there are few places to hide from the elements. During the illumination, only the Tachikawa entrance (about a ten-minute walk from Tachikawa Station) is open and there is an entrance fee of 410 yen. If you are in the park before the illumination, you will have to move towards the Tachikawa side as the rest of the park will be closed. There will be a fireworks show on December 23 and 24.
I arrived at the park a little before sunset, and was surprised to see a large group of photographers with their camera gear already staking their spots. The illumination started at about 17:00 and it felt a little magical seeing the lights and setting sun. All I could hear when the illumination started was the sound of shutters going off and people exclaiming how pretty it all looked. The area that is part of the illumination isn't very large and can be easily covered in about an hour. Some activities like ice skating in the small rink, riding the train covered in lights, and going into the maze require additional fees. There is a restaurant, a small cafe as well as a handful of food stands, which I expect to be very popular over the weekends.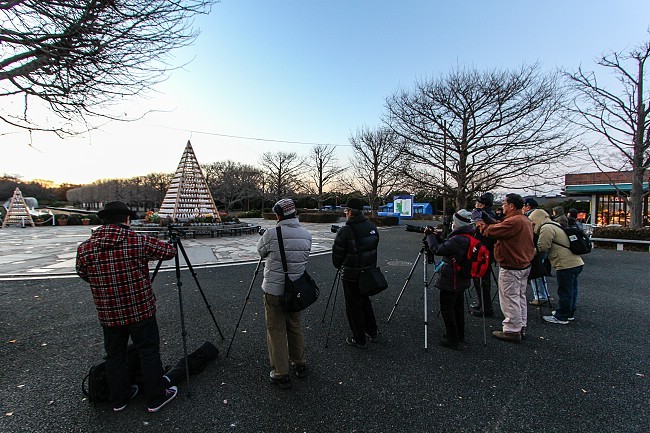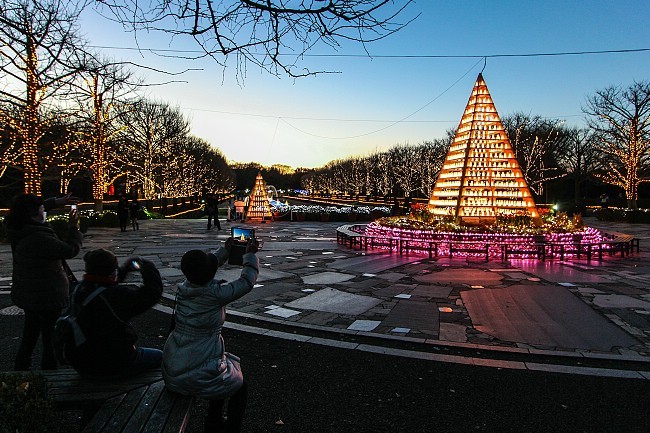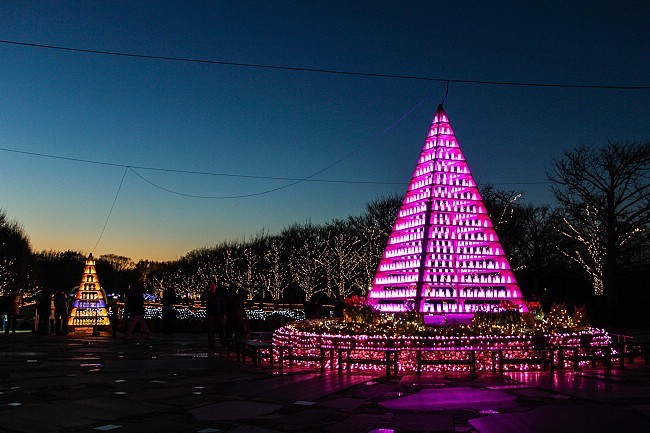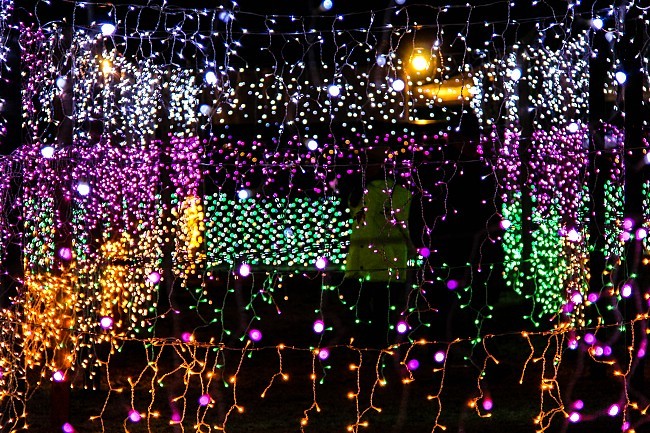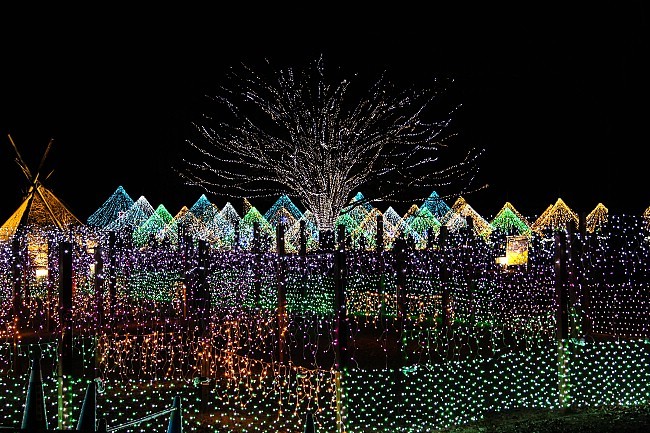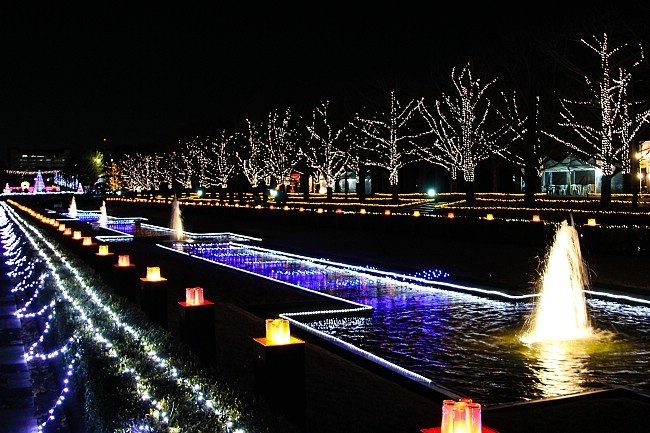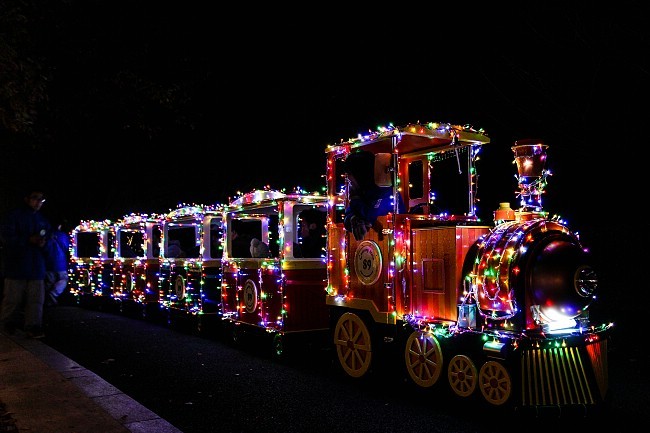 My next stop was Nakameguro, a five-minute train ride away from Shibuya Station. The illuminated part was just a minute's walk from the station, and both sides of a part of the Meguro River (about 500 meters) was decorated with blue lights, transforming the area into a blue grotto (ao no dokutsu), which was their theme for this year. The walls of the buildings along the illuminated part of the river were bathed in blue light, making it a very romantic spot to go on a date. I took a short stroll along the river and admired the lights before leaving. Due to massive crowds, the illumination at Nakameguro was cancelled over the weekend but has since reopened again on December 8. However, there may be further unscheduled suspensions due to crowds and bad weather, and visitors should check before going.