Seasonal Illumination: Sendai
Raina's Japan Travel Journal
by Raina, staff writer of japan-guide.com
2014/12/15 - Seasonal Illumination: Sendai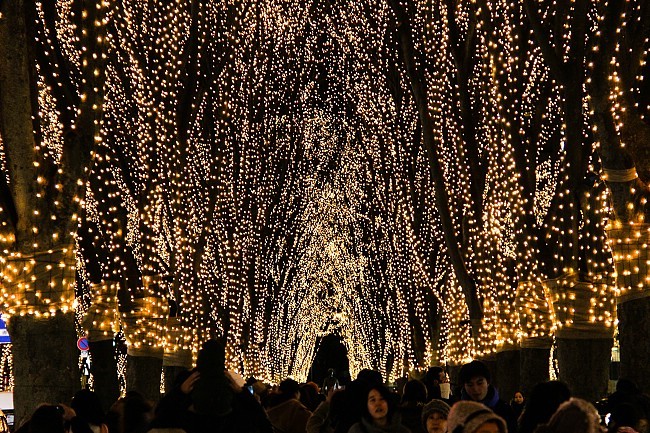 Today I headed to Sendai in the Tohoku Region to take a look at their illumination, the Sendai Pageant of Starlight, which started on December 12 and will continue till December 31. The main illumination area is Jozenji-dori, from around Kotodai Koen to north of Nishi Park. The wide pedestrian lane between the driving lanes are lit from 17:30 to 23:00 daily except on December 31 when the illumination will remain on till 24:00.
Roughly 160 Zelkova (keyaki) trees along the center pedestrian lane were decorated with about 600,000 lights. The light up started at 17:30 and the other street lights are dimmed a few minutes before. When the illumination lights came on, there was a collective gasp of surprise from everyone and then applause as it was brighter than anyone had expected. The "Starlight Wink" - where the lights get turned off and on again, happens on the hour from 18:00 to 20:00, so if you missed it the first time, you'd be able to see a repeat. It was quite cool to see everyone pause what they were doing, and waiting in anticipation when the lights were turned off.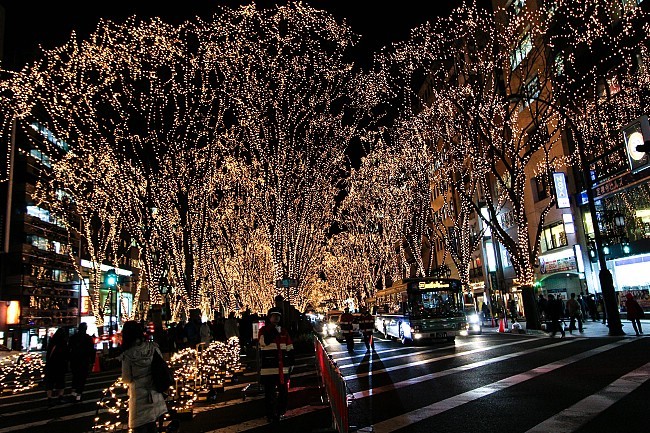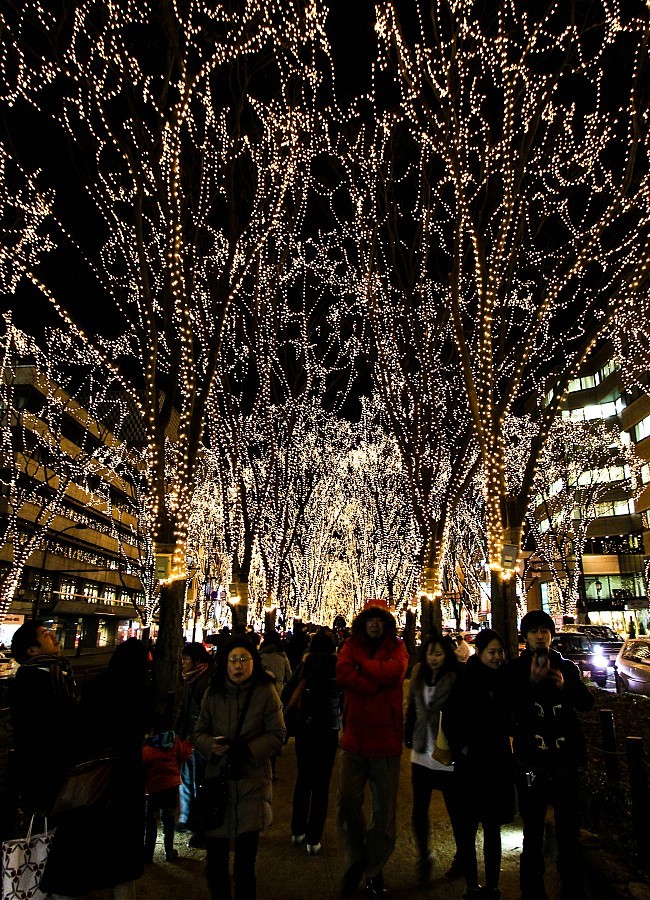 Over at Kotodai Koen, there was a huge 30 meter tall Himalayan cedar christmas tree (it's actually lights wrapped around three cedar trees making it look like one huge tree). The park has a light up tunnel and a few other illuminated decorations which drew a smaller crowd compared to the pedestrian street. There are also food and drink stalls near the big christmas tree, however, asides from the Kirin and Yebisu tents (which is across the road from the tree), the rest of the stalls were not open when I was there. Behind the food stalls was a small ice-skating rink, entry is free but it costs 800 yen to rent ice-skating shoes. There were a number of people of all skating abilities when I was there, so not to worry if you are a beginner skater.
Halfway through my stroll, I saw the pagent car. It was Santa driving a small truck decorated with lots of lights, and his little Santarina beside him waving at everyone who looked. It was really cute to see and lots of people tried to get pictures. The evening temperature when I was there was around zero degrees Celsius and visitors who are planning to see the Sendai Pagent of Starlight illumination should dress warmly. The illumination will carry on till December 31, and there may be snow on the streets towards the end of the illumination period.