Raina's Japan Travel Journal
by Raina, staff writer of japan-guide.com
2014/12/31 - Travel Highlights 2014
2014 was a year of learning for me; I learnt more about Japanese history, geography, local flora and social customs. Travel also made up a sizeable portion of 2014 with the sakura and autumn color seasons being the most travel intensive periods. Here are my top ten travel highlights for 2014.
Number 10: Izu Peninsula
I had the opportunity to explore the Izu Peninsula. The weather was great the whole time I was there, not too hot nor cold. It was also fun to drive around the peninsula checking out the different geological sites and going on short hikes. Some roads I drove on were so narrow that I was amazed the car didn't get scratched.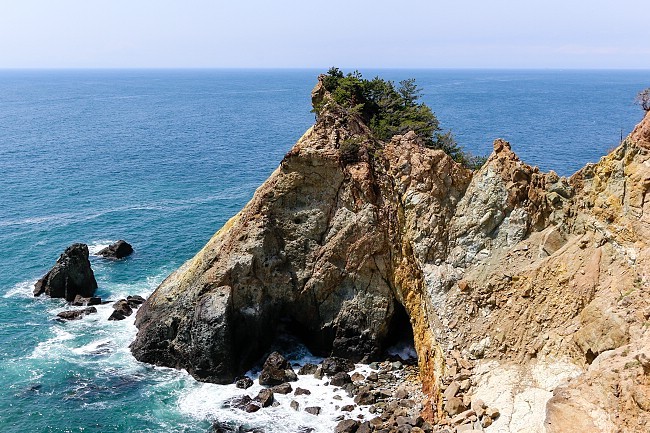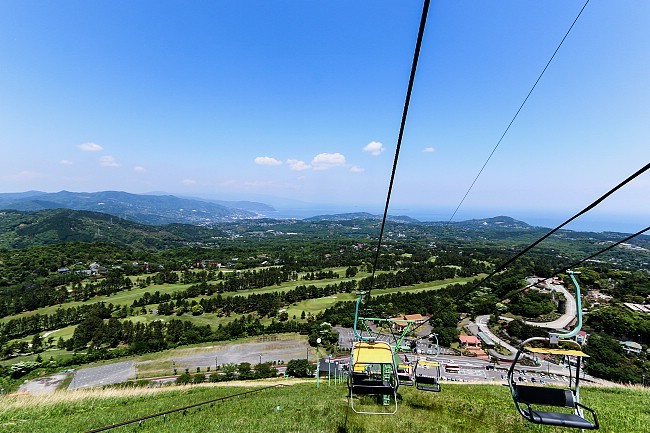 Number 9: Cherry blossoms at the Osaka Mint
One of my last few cherry blossom reports in the Kansai Region this year was at the Osaka Mint. Having seen so many sakura flowers over the season, I was a little skeptical before going. I was blown away by what seemed like a never-ending path of cherry trees at full bloom and the sheer number of people there. Definitely on my recommended list if you are in the area when the Osaka Mint opens its gates to the public.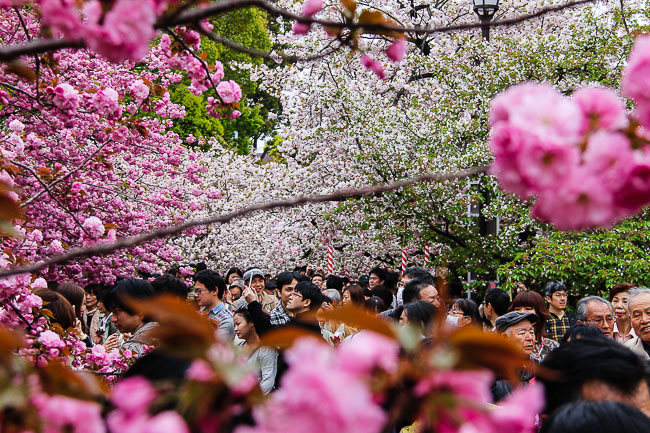 Number 8: Sake Tour in Itoigawa
Nihonshu, or japanese sake is easily one of my top three alcoholic beverages of choice. When the japan-guide team got invited to join a sake learning tour in Itoigawa, Niigata Prefecture, I was excited at what we could learn or drink during the tour. We visited sake rice fields, learnt about the process of making sake, toured a sake brewery and had a tasting session during dinner. It was all in all a very informative trip.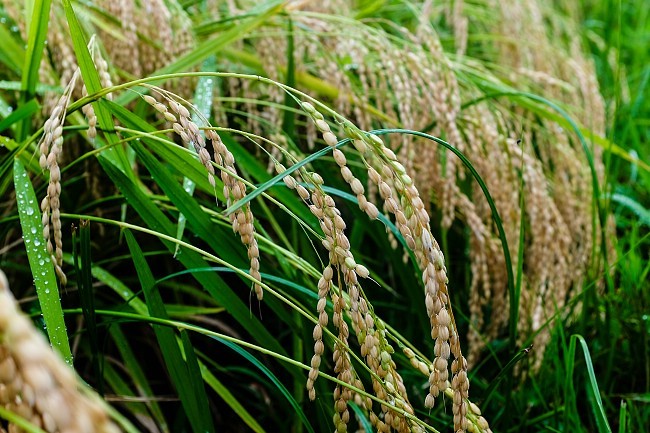 Number 7: Holding a katana and geisha performance
Earlier this year, the team went to Togura Kamiyamada Onsen in Nagano Prefecture. In one of the workshops we participated in, the owner allowed us to hold a real katana (a Japanese sword). It was heavier than I expected but I didn't drop it (phew). We were also treated to a geisha performance at dinner. It was my first time being in attendance of a geisha performance and I did not know what to expect. I was a little relieved that it turned out to be less serious than I thought it would be. We also went cork shooting after dinner which was pretty fun too. I woke up super early the next morning to attend a zazen meditation session at a nearby temple, it was my first time ever and it was quite an interesting experience.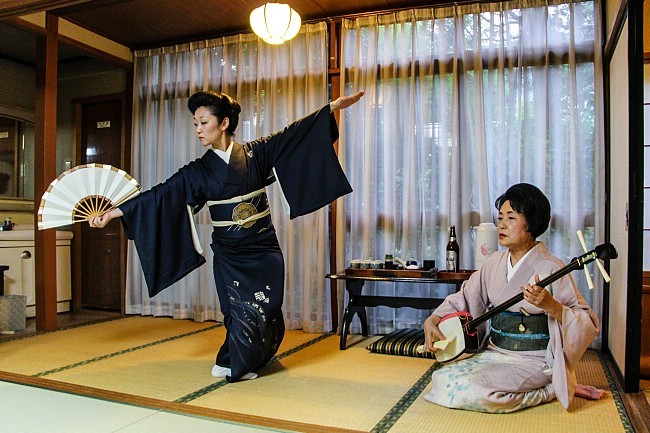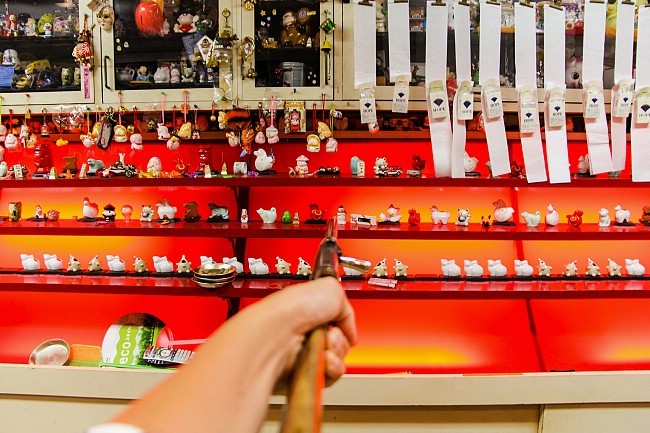 Number 6: Autumn colors in Urabandai
One of my earlier autumn color reports was at Urabandai in Fukushima Prefecture. It was a new spot for me and with road names like "Bandai-Azuma Skyline", "Bandai-Azuma Lake Line" and "Bandaisan Gold Line", the views sounded amazing even before I arrived. It was cloudy and drizzling when I was there, but that didn't affect the autumn colors much.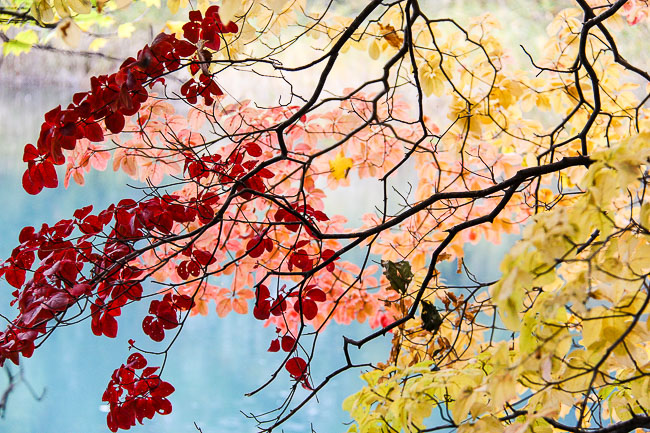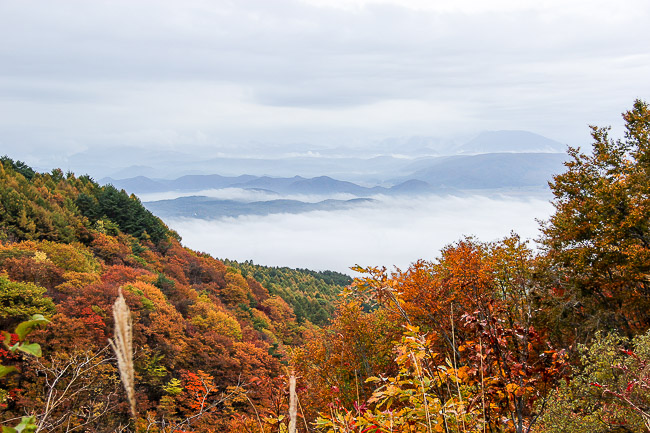 Number 5: Autumn colors at Lake Towada and Oirase Stream
Lake Towada and the Oirase Stream in Aomori Prefecture are the northernmost places on the main island of Honshu I have ever been. Temperatures were colder than in Tokyo, and I was glad to have brought my warmer clothes for that trip. Autumn colors were beautiful, and I enjoyed walking along the Oirase Stream.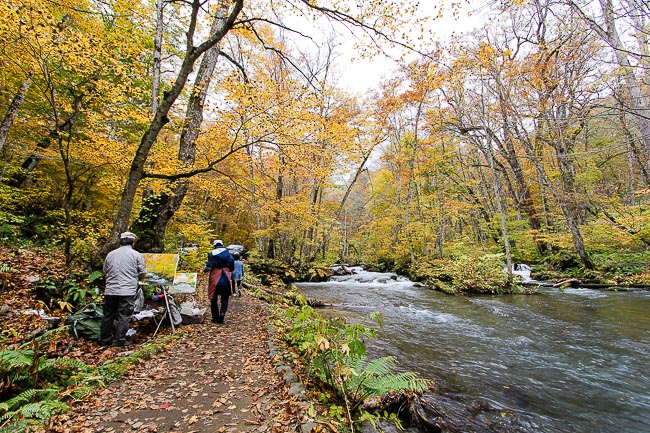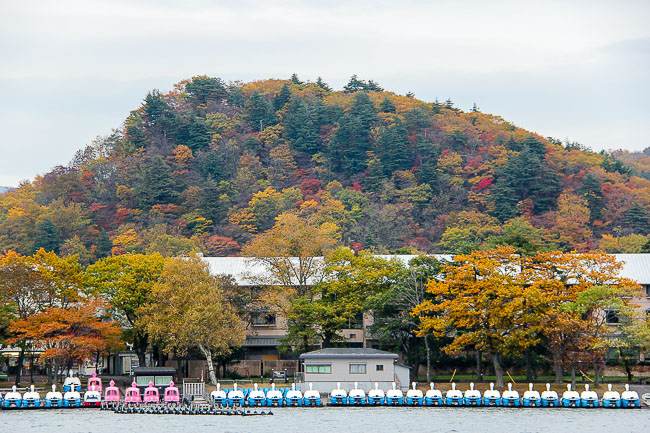 Number 4: Autumn colors in Oze National Park
The flatness of the marshland in Oze National Park and how far I could see was something I wasn't expecting. It was amazing to end up in such a vast flat space after hiking for about an hour. Sound travelled far across the grass and if all was quiet, I could hear people who were far away talking. Perhaps it was a combination of mist and low hanging clouds which gave the area an air of mystery, the kusamomiji colors at their peak, and being in the great outdoors that made it awesome.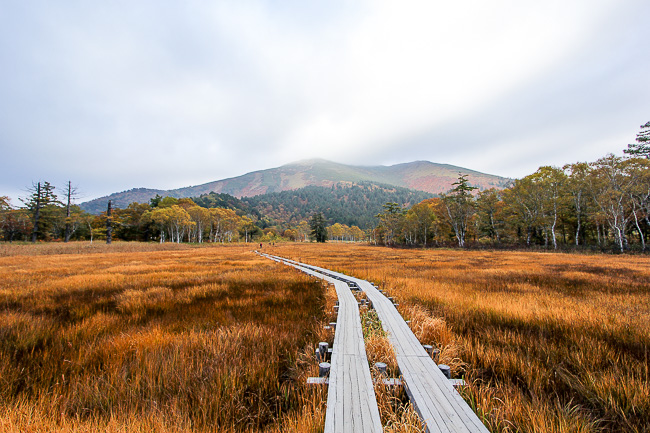 Number 3: Kanazawa
I had the great fortune of going to Kanazawa, one of my favourite cities in Japan, three times this year. I've had great sushi and sweets, revisited the usual attractions like the chaya districts, Kanazawa Castle Park, Kenrokuen, the Ninja Temple, and the 21st Century Museum where I saw some great exhibitions on form and achitecture. On one of my trips, I visited the D.T. Suzuki Museum, which I really enjoyed and could see myself going again. I also got to see my first snowfall for this winter on my last trip and was glad it didn't affect my travel back home.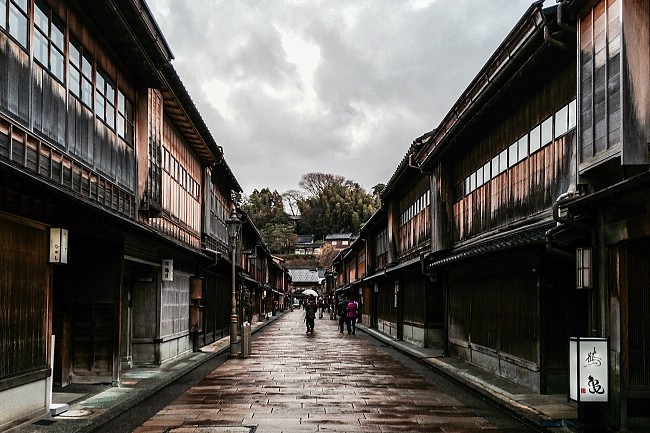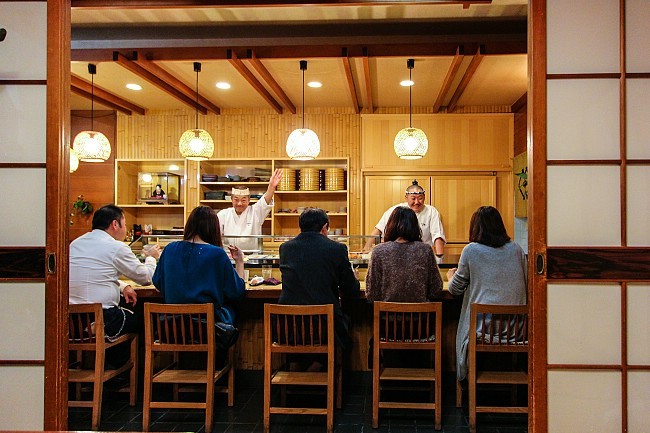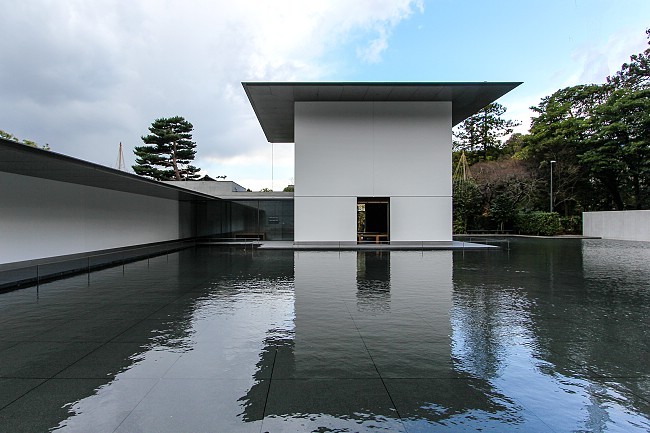 Number 2: Noodles and cherry blossoms in Morioka
Morioka in Iwate Prefecture was the furthest north on Honshu I had ever been, but that was before I went to Lake Towada and the Oirase Stream. As I only had a short time in Morioka, I had to fully maximize my time to try the noodles that Morioka is famous for. Yes, I did try all of them: wanko soba, reimen and jajamen, and had a little bit of space left for yakiniku. Asides from stuffing my face, I also visited a few cherry blossom spots in the city. My favorite by far was the area around Takamatsu Pond, about 15 minutes away by bus; there were cherry trees all around the pond, short walking paths around to the park nearby and great views of the nearby mountains.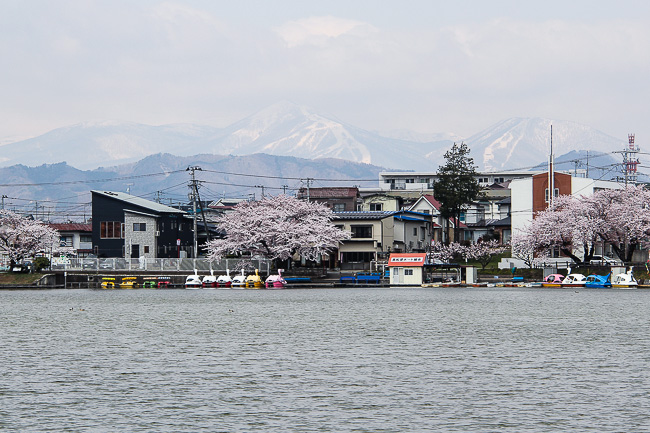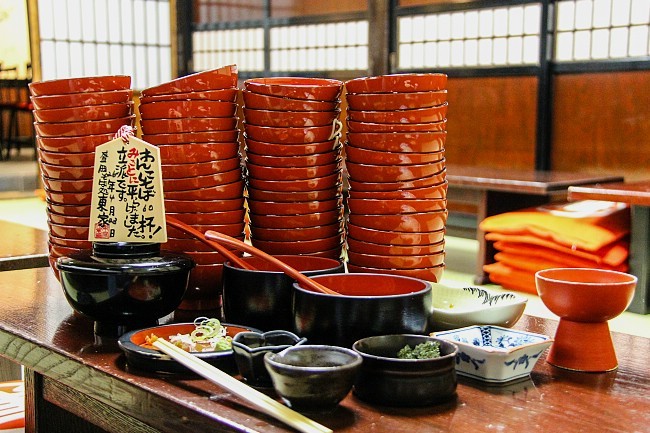 Number 1: Autumn colors along the Alpine Route
My second visit to the Alpine Route was during the autumn color season. It was cloudy, cold, and there was lots of snow at Murodo the last time I went to see the snow corridor, so I didn't know what to expect this time. The weather was amazing on this trip, and even though it was meant to be a little cold, it warmed up very quickly with the clear blue skies and sun out in force. There was no snow on the ground, the nanakamado bushes were at their peak. We hiked around Murodo, taking in the beautiful views of the surrounding areas. The valley beneath the Tateyama Ropeway was also colorful, and I'm sure the other tourists who were on the ropeway with me would agree. All in all, the wonderful weather and great views made this trip a memorable one.