Cosplay at Haco Stadium Tokyo
Raina's Japan Travel Journal
by Raina, staff writer of japan-guide.com
2015/10/18 - Cosplay at Haco Stadium Tokyo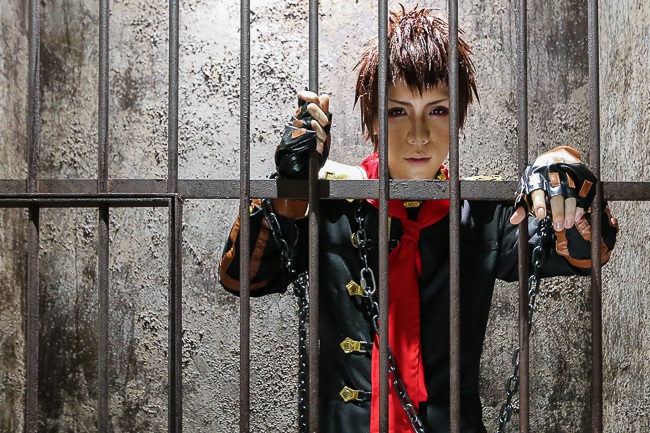 Today, I took a break from autumn color reporting to check out Haco Stadium Tokyo, which opened earlier this year. Aimed at cosplayers who want to take pictures in different settings, the Haco Stadium offers over 30 booths of various designs, from traditional Japanese to gothic interiors and futuristic sets. Note that there is an entrance fee, and only those above 13 years old can enter. I could see hanging out at Haco Stadium being a full-day event with like-minded friends, dressing up and taking pictures. I mean, I had fun photographing my model for the day and looking at other outfits; imagine how much more fun it'd be if we were both cosplaying and taking photos.
I had the privilege of photographing cosplayer Ruuta, and it was very interesting to learn more about the world of cosplay and the amount of work that goes into dressing up. He won second place for his depiction of an original anthropomorphic character at the World Cosplay Summit 2014 in Nagoya. You can see Ruuta at his element at various cosplay events during the year.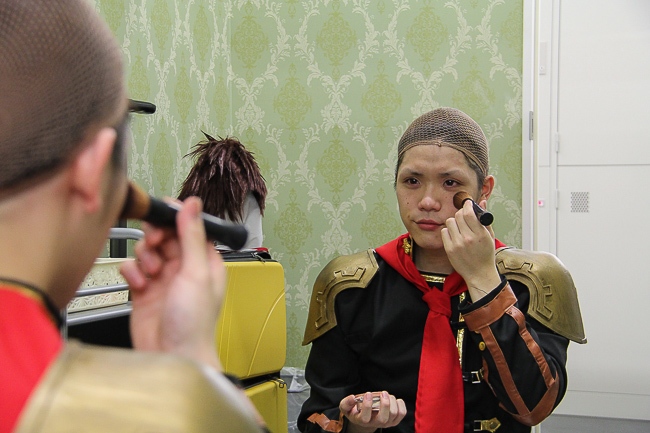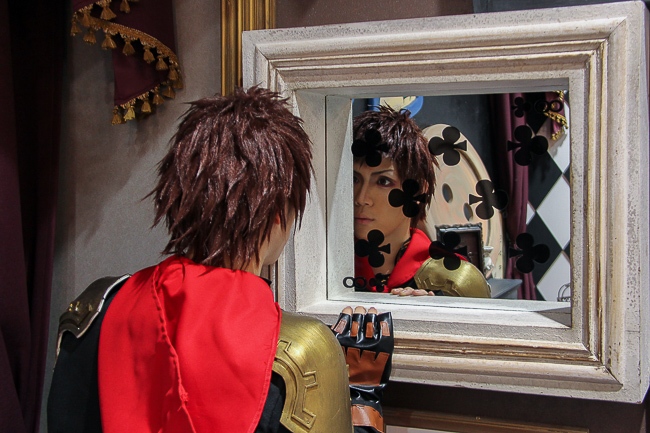 We arrived at Haco Stadium a little before it opened, and there was already a sizable crowd in line outside the mall waiting to enter. Almost everyone, both photographers and cosplayers, had suitcases filled with their stuff for the day. First-time visitors will have to fill out paperwork and must register for a membership card. Unfortunately, all the forms were only in Japanese and may be difficult navigate for non-Japanese speakers. Ticket prices are split into five-hour blocks or whole day, and we opted for the morning five-hour block from 9:30 till 14:30. Cameras and camera accessories, as well as stage accessories can be borrowed for free or for a small fee. Staff are also on hand to help with photography for those who require it. Sadly, there are no cosplay outfits available for rent, but there is a shop selling cosplay outfits and accessories for those who are interested.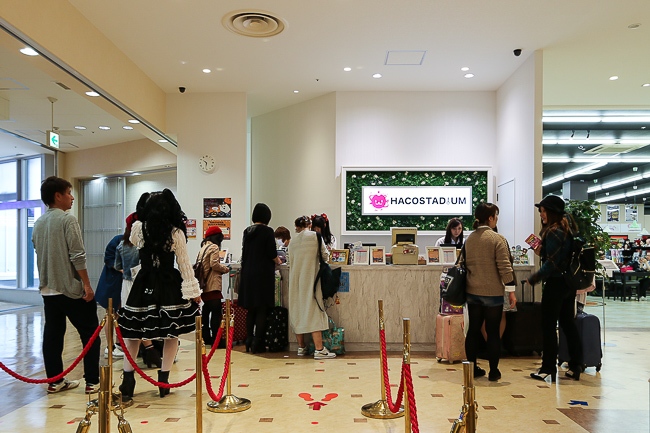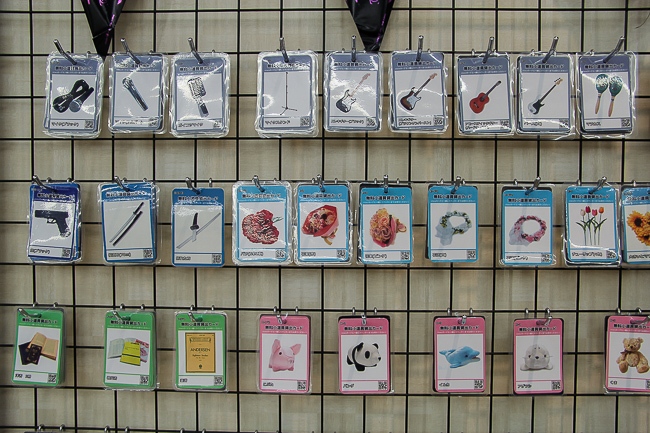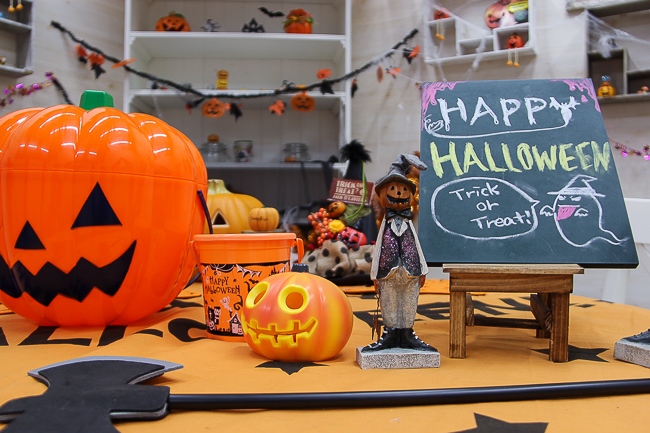 Locker keys were provided upon entry for visitors to store their belongings. The women's changing area was way bigger than the men's changing area - it was just a huge room with lots of mirrors, while the men had a couple of changing booths. I mentioned the disparity to Ruuta, and he told me that about eighty percent of cosplayers are female, and males made up the rest. You can say that Ruuta and I were challenging gender roles today with him being the cosplayer and me as the photographer (virtually all the photographers there were men, except for one other woman).
Best thing about the place was, while it is aimed at cosplayers, any one could dress up, go and take pictures in the different booths. I saw girls dressed in school girl uniforms, gothic outfits, popular anime/manga/cartoon characters, and original matching outfits. It was amazing to see the girls enter the changing area in regular clothes and emerge looking like a different person!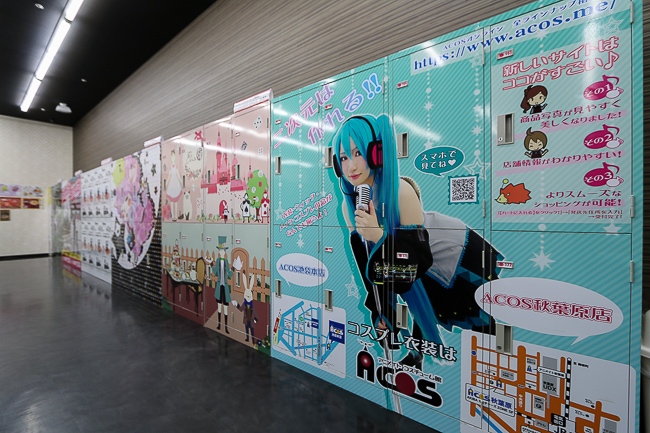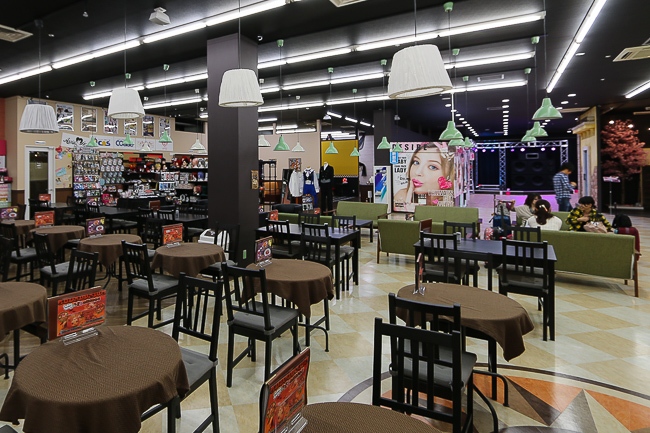 The booths are all shared public space, and there are rules asking visitors not to hog booths. It got crowded enough that we were constantly sharing booths, and there were lines outside the more popular ones. None of the cosplayers I saw seemed affected by the number of people around them and were posing as if there was no one around, which was very impressive to me. I was just distracted by the number of awesome outfits around me. According to Ruuta, it usually gets more crowded and we came on a good day as there were lots of other cosplay events in the city.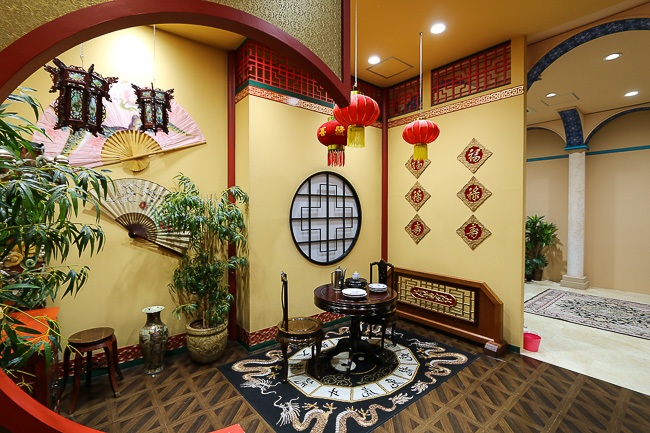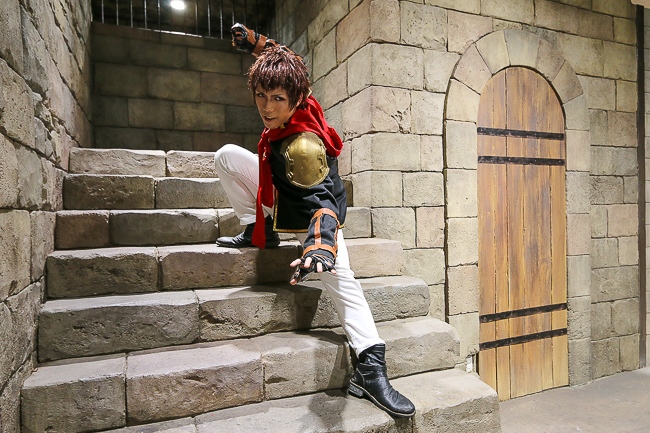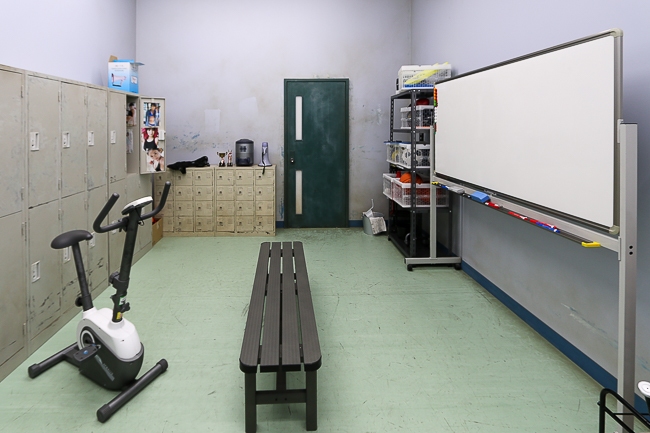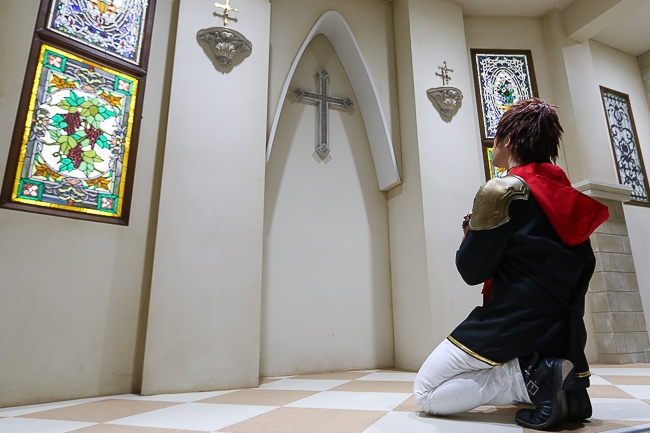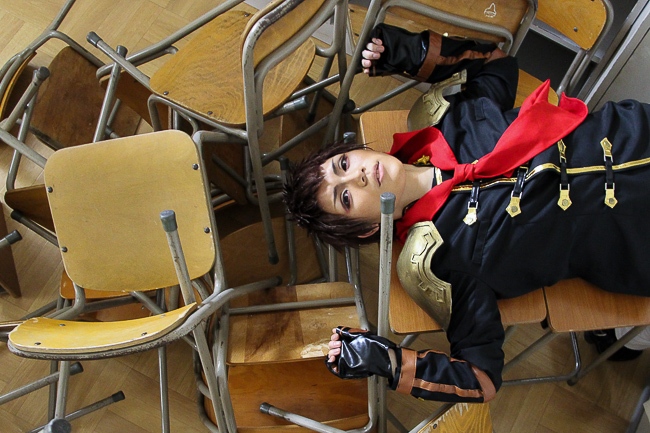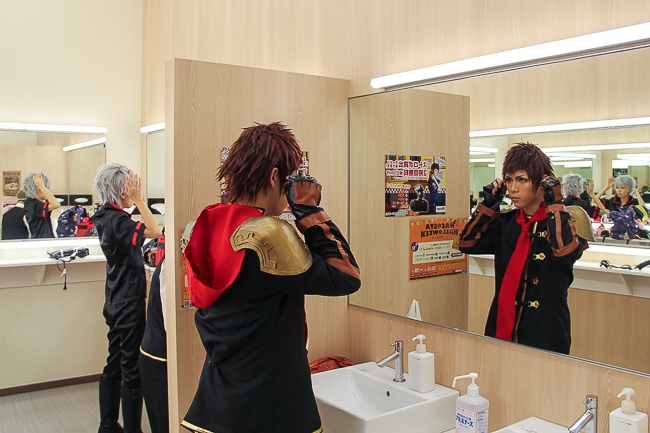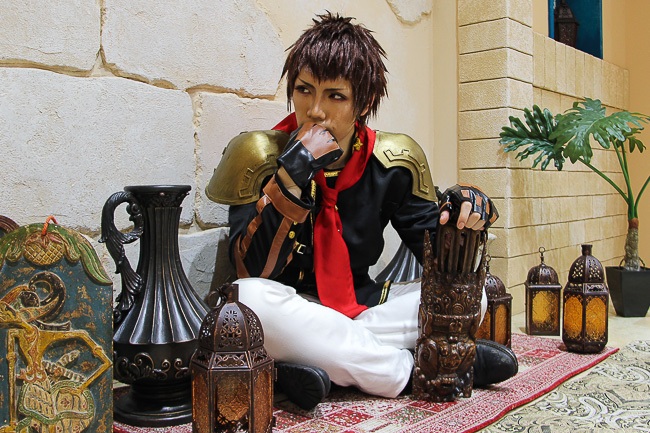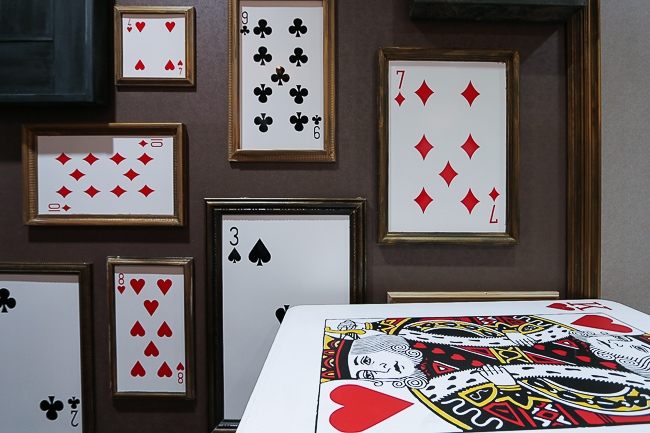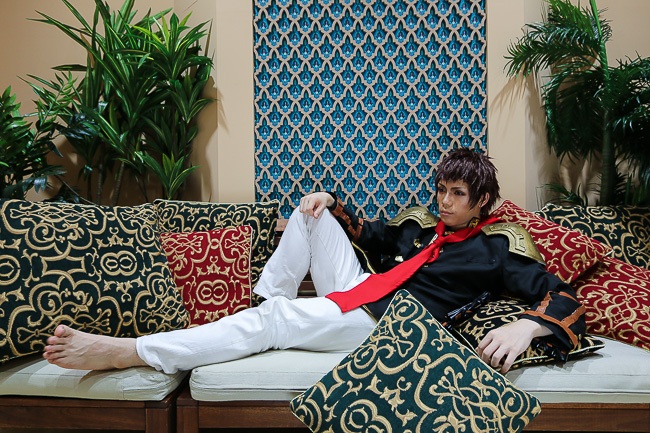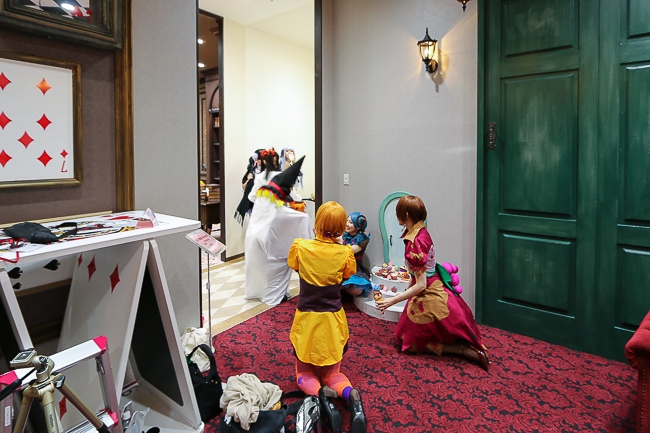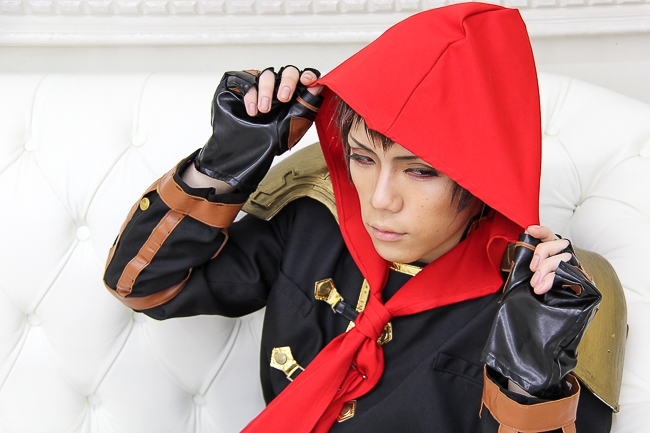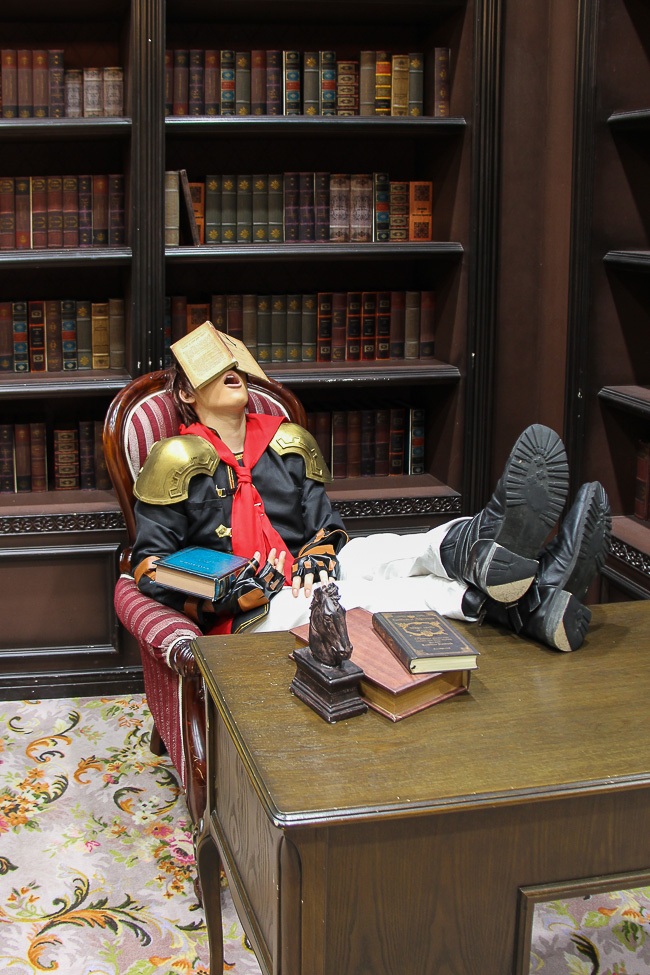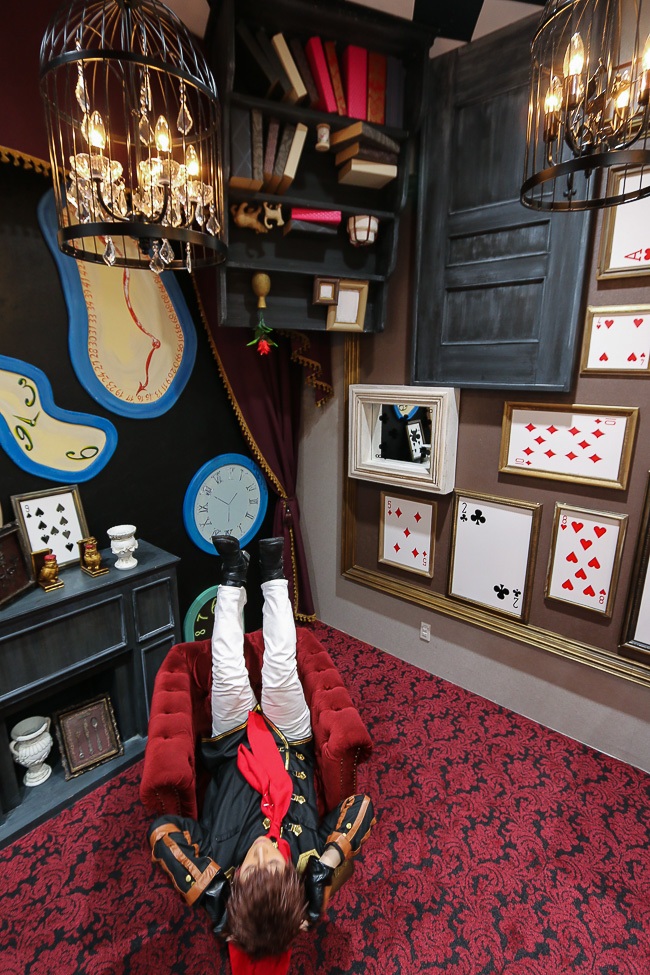 Haco Stadium Tokyo is located in the Vivit Minami-Funabashi shopping mall in Funabashi City, Chiba Prefecture, just outside Tokyo. It can be reached in a 10 minute walk from Minami Funabashi Station along the JR Keiyo Line (25 minutes, 470 yen one way from Tokyo Station).