Autumn Color Report: Kyoto
Raina's Japan Travel Journal
by Raina, staff writer of japan-guide.com
2015/11/17 - Autumn Color Report: Kyoto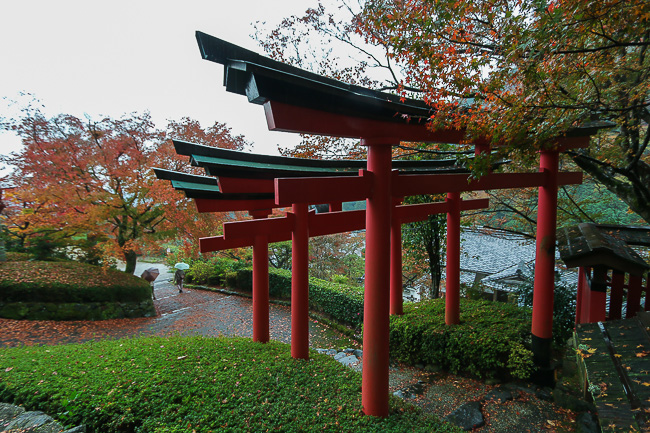 Staying in the Kansai Region, I visited Kyoto again today. It was forecast to rain from the afternoon and while the skies looked somewhat promising in the morning, it quickly became overcast. Today, I went to two spots I didn't go the last two trips and revisited Arashiyama a week after my last trip there. The colors had already started to change at the places I visited and were mostly at the midway mark towards peak.
I started from Kyoto Station and headed for Jingoji Temple in Takao. The temple can be reached in a 20 minute walk from the bus stop, Yamashiro Takao, via a walking path. The walking path to the temple is illuminated until November 29, from 17:00 to 20:00. While there are some trees with colored leaves left, a large number of trees have shed their leaves. It seems that this year, the leaves are falling off soon after they turn red, and it was a bit of an unusual situation with some trees approaching peak color, and others past peak.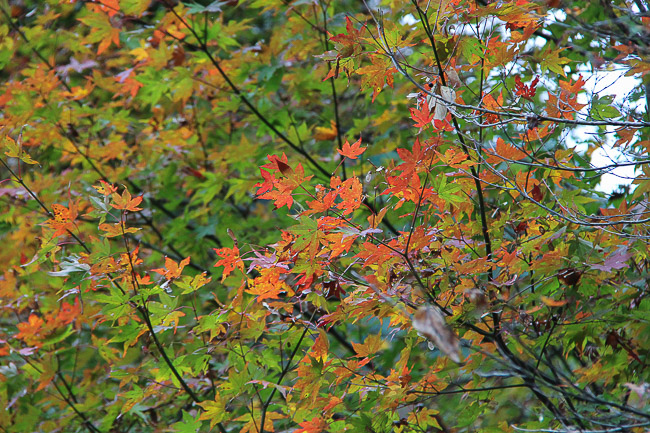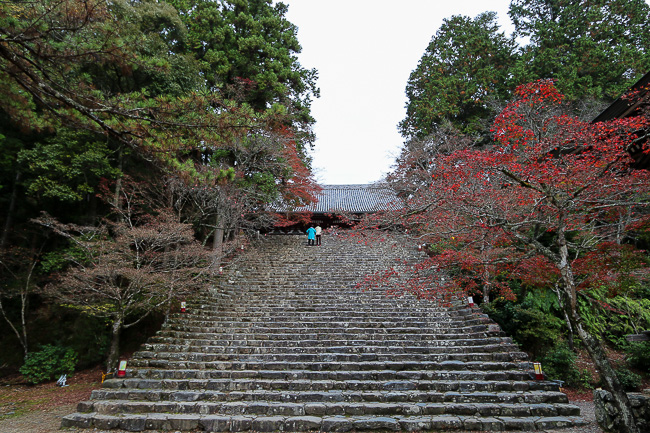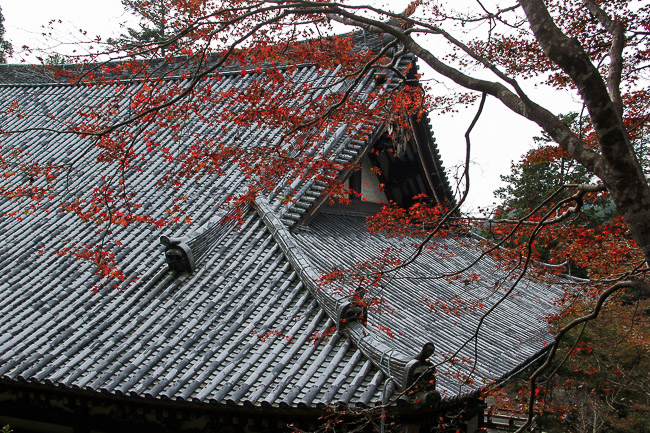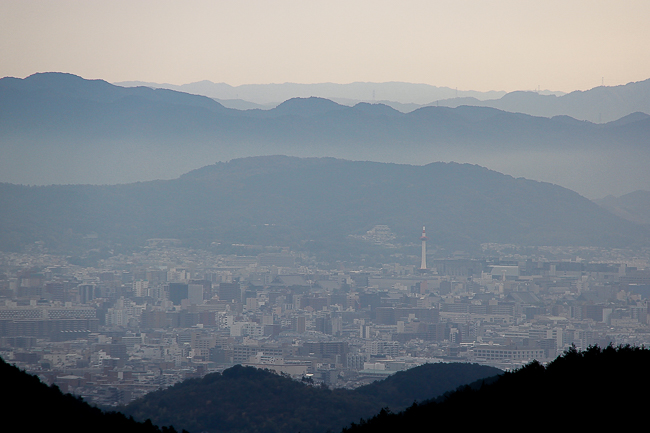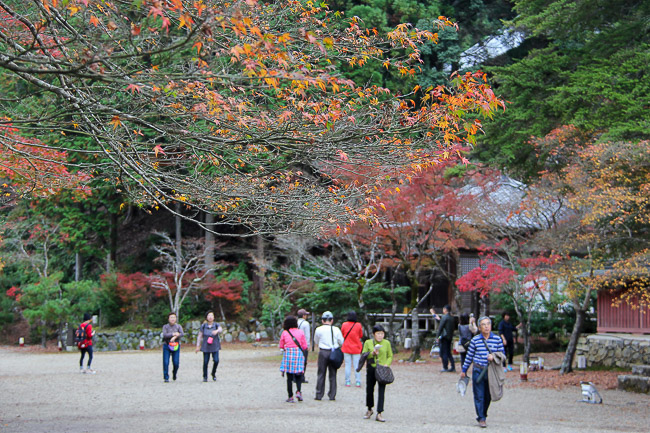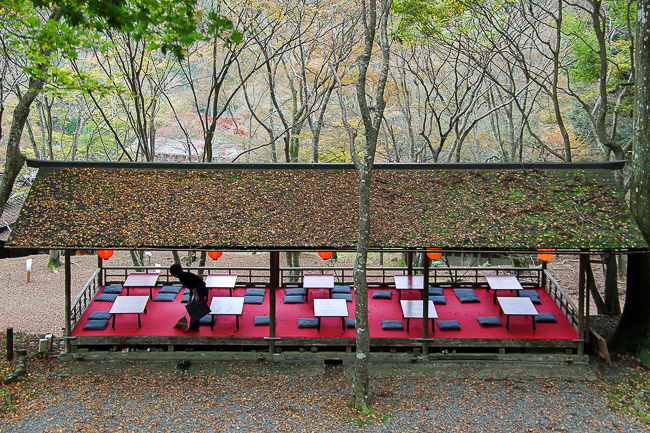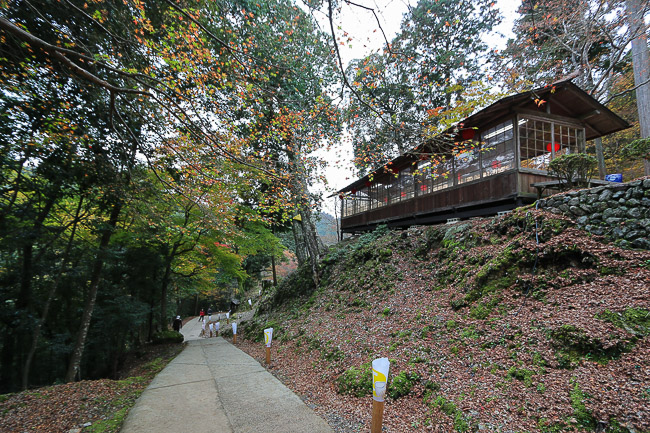 From Jingoji Temple, I took the bus then train for Arashiyama. Tenryuji Temple, my next stop, is a short walk from the Randen Arashiyama Station. The colors had developed a little more since I was last there a week ago, and I expect them to improve over the next few days.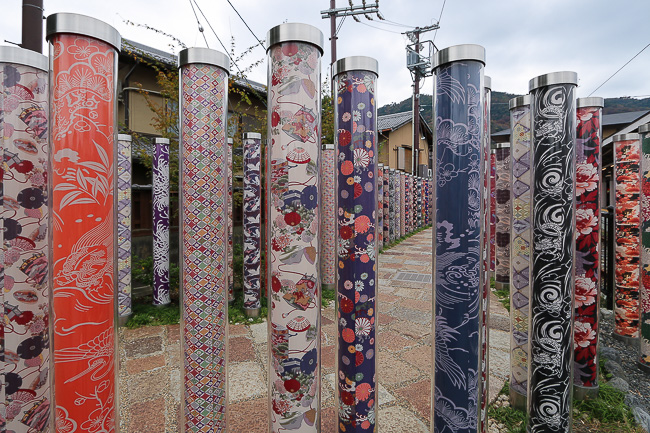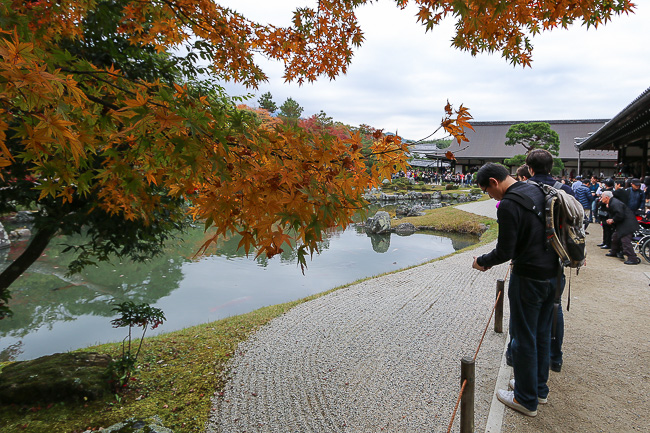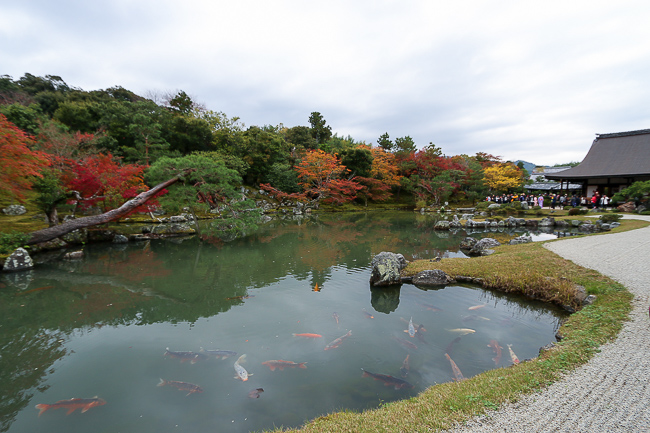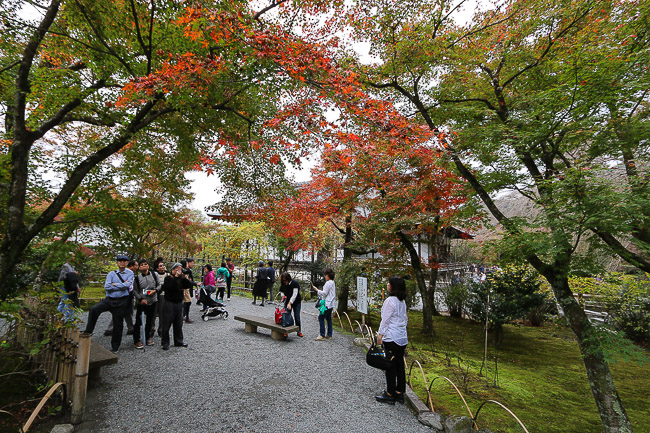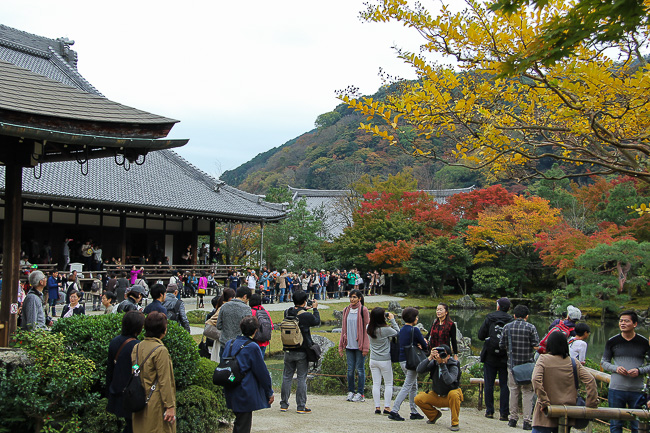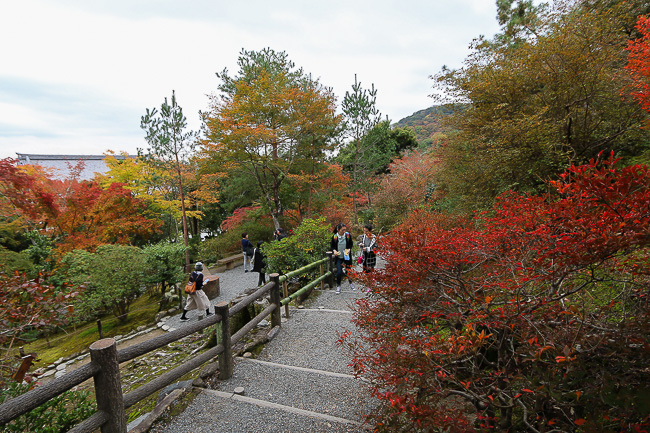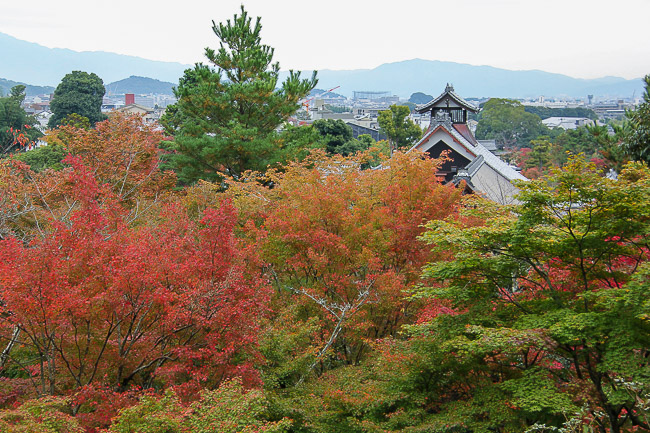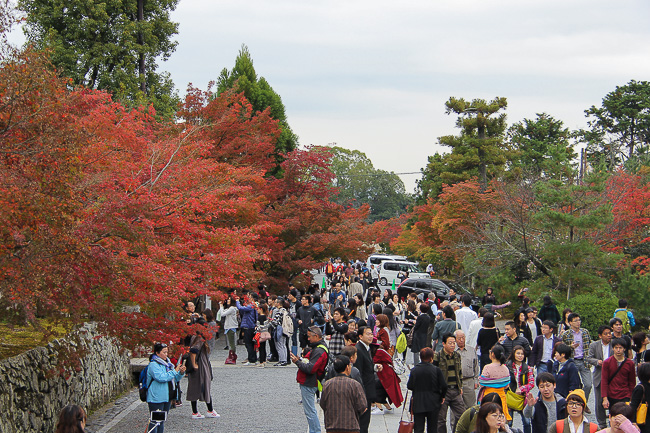 From Tenryuji Temple, I made my way along the river, across Togetsukyo Bridge, and headed to Monkey Park Iwatayama. An admission fee of 550 yen is required and a leisurely round trip up to the park and back usually takes about an hour. The trees near the base of the mountain were mostly green with colors starting to show midway up. The autumn colors here are still in their early stages and it would be a while before they reach their peak. The monkey feeding area as well as the observation area sit about 160 meters above sea level, and offer nice views of the city below. Monkeys roam freely in the park but I did not see any along the way until I was near the top.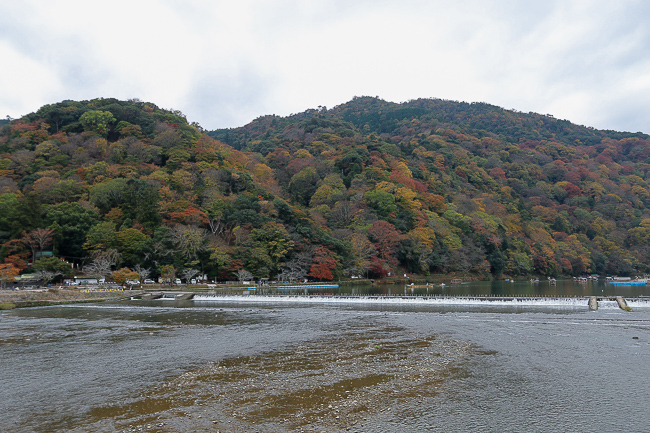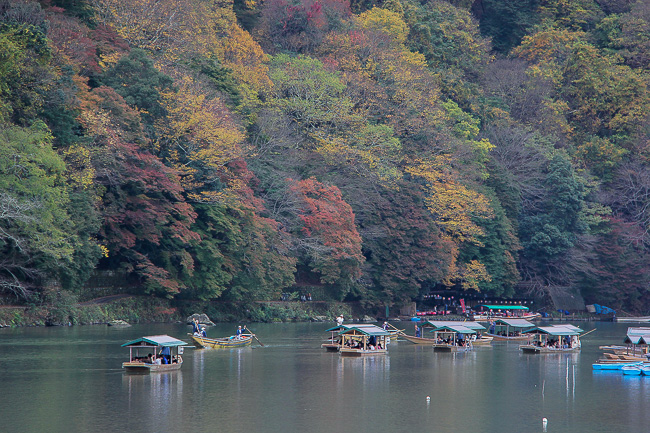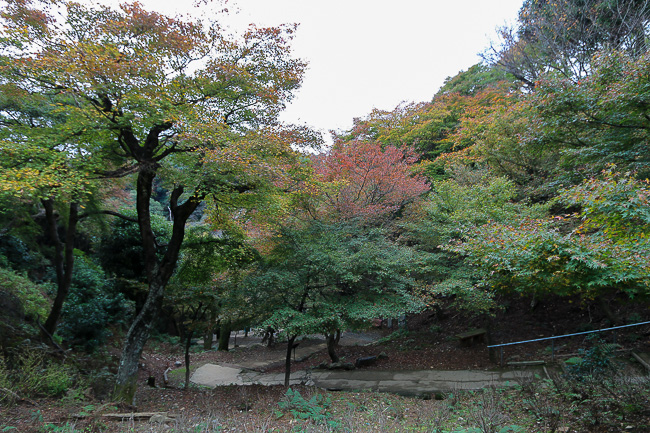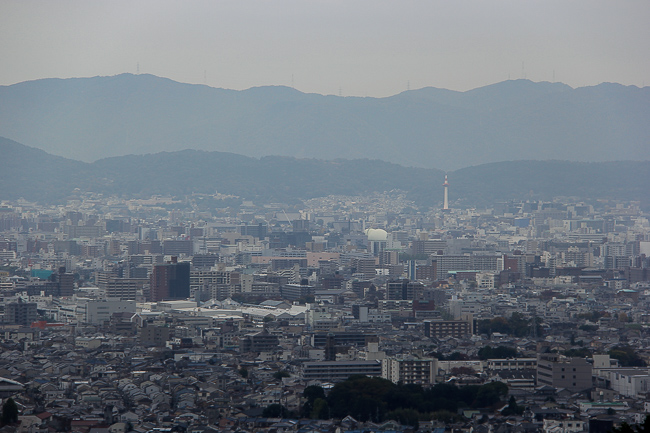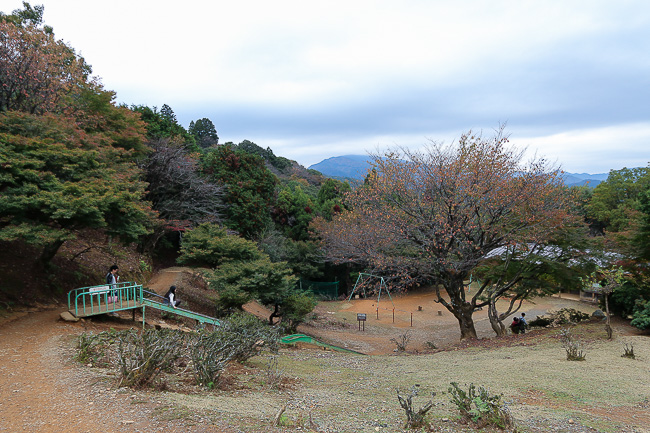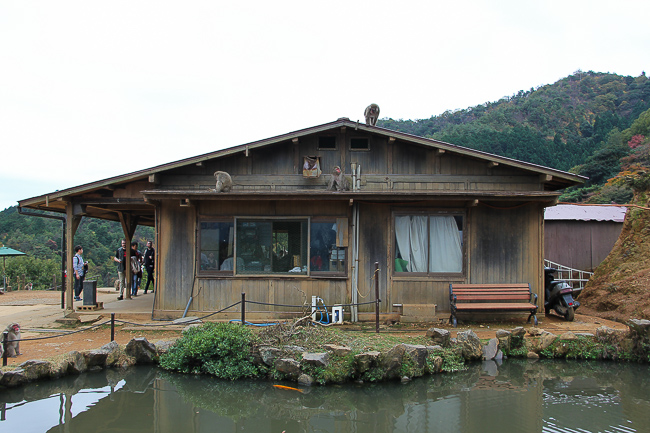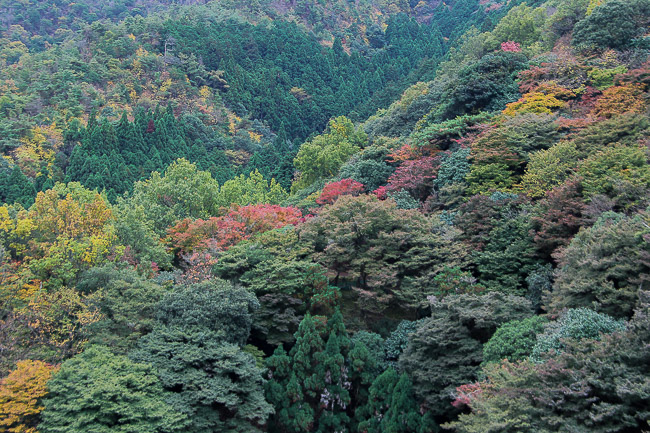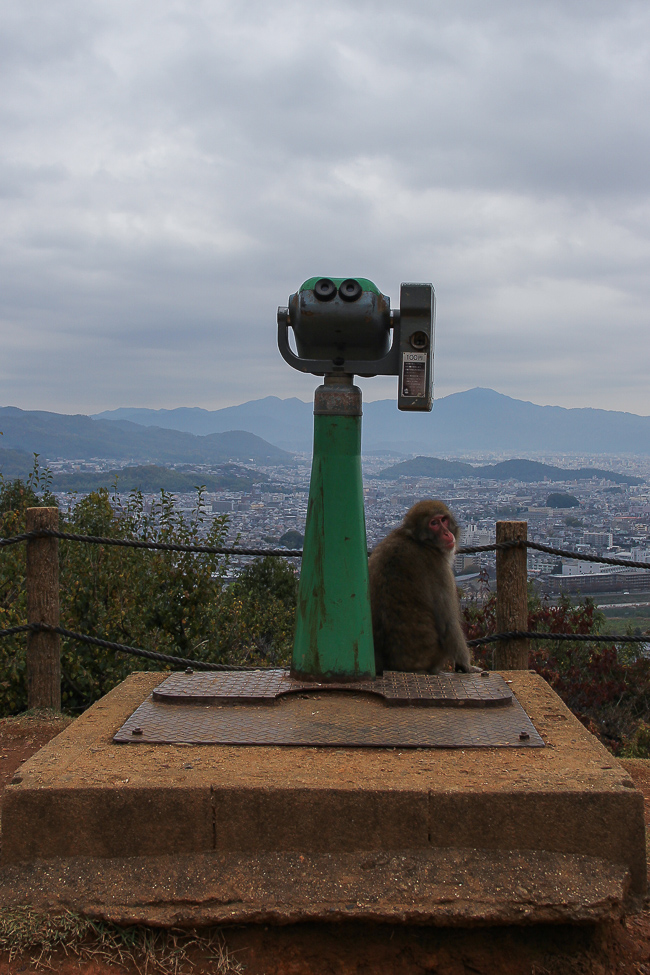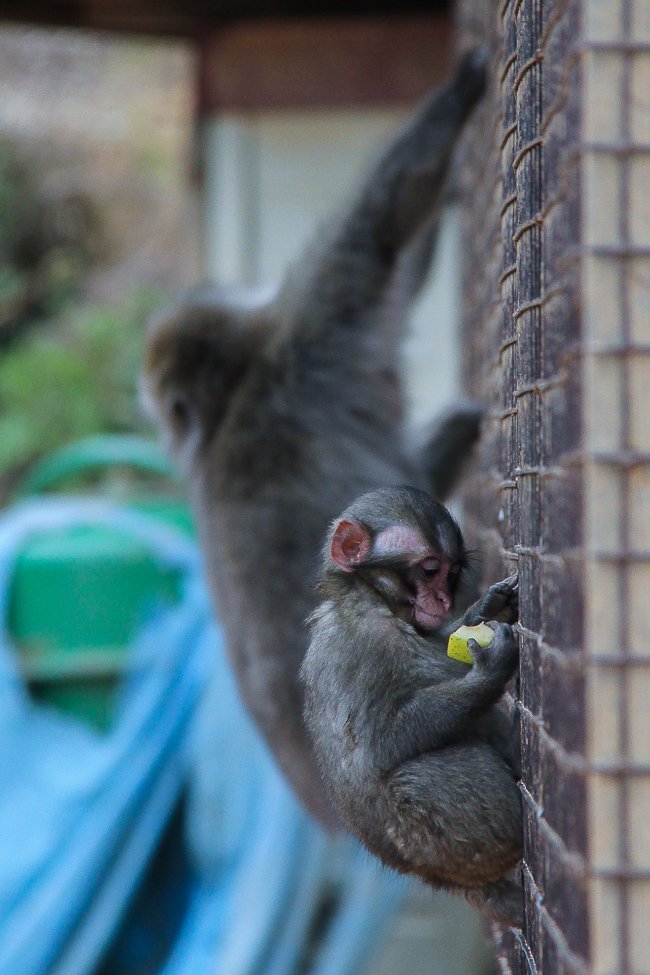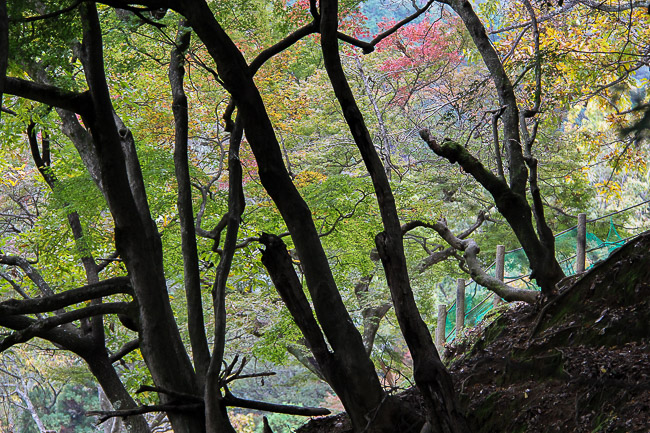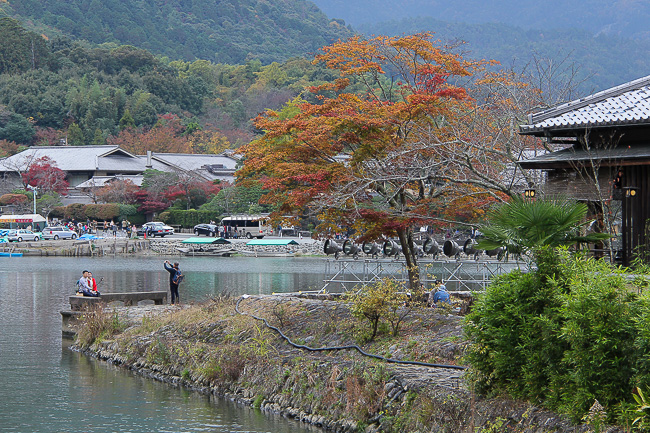 My final and favorite stop for today was Yoshiminedera, located in Kyoto's western mountains, and the autumn colors here were approaching their peak. The temple is about a 30 minute bus ride from the Hankyu Higashimuko Station or the JR Mukomachi Station. There are hourly buses to Yoshiminedera and it would be prudent to check the return bus schedule as the last bus from the temple leaves before 16:00. The forecast rain had started on the way to Yoshiminedera and looked like it would continue for the rest of the day. Despite the rain, the temple grounds were still delightful to walk around. There is a walking course that supposedly takes about 30-40 minutes and takes you around the different buildings on the temple grounds.