Raina's Japan Travel Journal
by Raina, staff writer of japan-guide.com
2016/12/31 - Travel Highlights 2016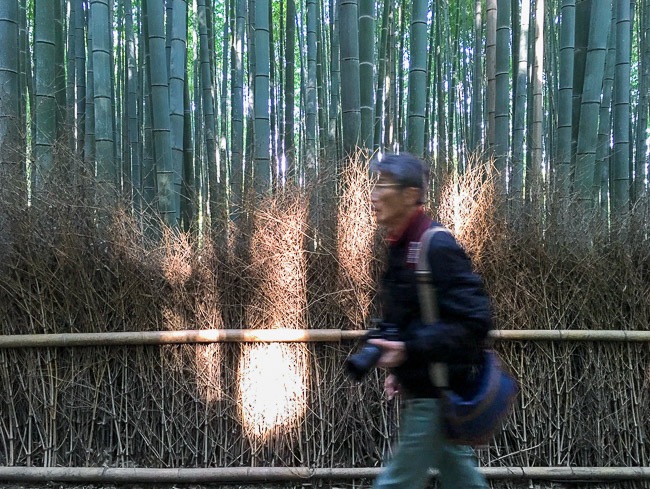 It's that time of the year once more where we go through our travels and pick our favourites. 2016 saw me travelling more than ever, or so that's how it seemed, and trying to squeeze too many things on my baby salad plate. This year, I crossed off 35 prefectures and in the process, completed my tour of all 47 prefectures in the country. I'm already looking forward to what 2017 will bring and hopefully it'd include introducing more awesome places in Japan. Without further ado, here're some of my favourites from 2016.
Number 10: Hitachi Seaside Park in Ibaraki
Despite living relatively close to Ibaraki Prefecture, I've only passed through and never really visited any attractions there. It was one of the last two prefectures I had never been to in Japan, and I took the opportunity to visit the Hitachi Seaside Park during the nemophila flower season. It was nice to see the sea of baby blue flowers at the park even before its peak. I also ended up going to Ibaraki a few more times after that first trip, proving to myself that it wasn't that difficult after all.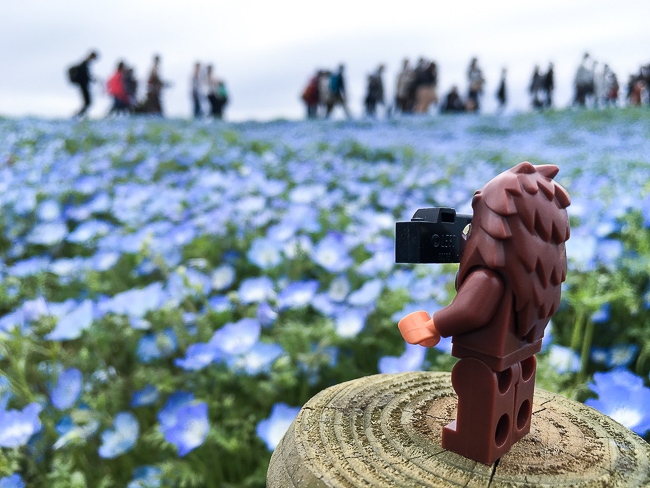 Number 9: Bombardier DHC8-Q400
It's no secret in the office that I'm a little crazy about the Hobby. Taking planes and going to the airport always makes me happy and this time, I got to take a turboprop plane from Kochi to Osaka. It was my first time on a propeller plane and I even got a seat near the propeller! The flight was smoother than I had expected with just a tiny bit of turbulence just after lift-off. I even managed to see Osaka Castle and Abeno Harukas all pretty and illuminated from the plane. Double win!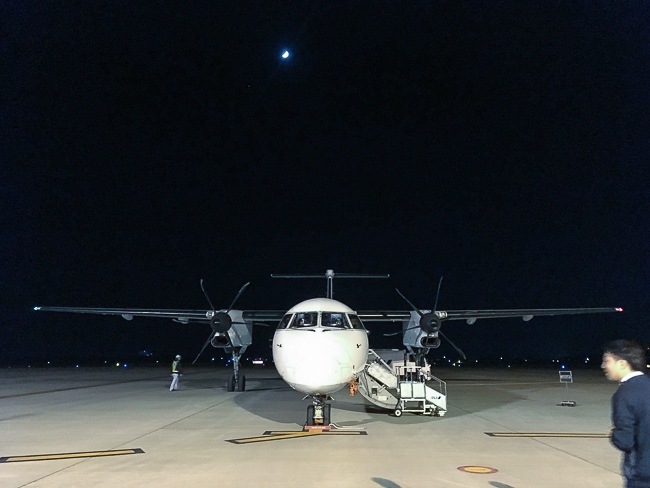 Number 8: Fugu in Fukui
My visit to the Reinan coast in Fukui Prefecture turned into an eating tour. I had so much amazing seafood on the three day trip, from buri (yellowtail) shabu-shabu to local delicacies, to Echizen-crab and seeing aged kombu seaweed. But the most fun meal as a tourist was the trip to the fugu farm. I got to touch a teenage tora-fugu which puffed up once out of water. I was expecting scary spikes and all, but it looked so comical and cute instead! The up close and personal experience was followed by a fugu course (kaiseki) meal where I ate almost every part of the fish except the liver which is supposedly the most poisonous bit.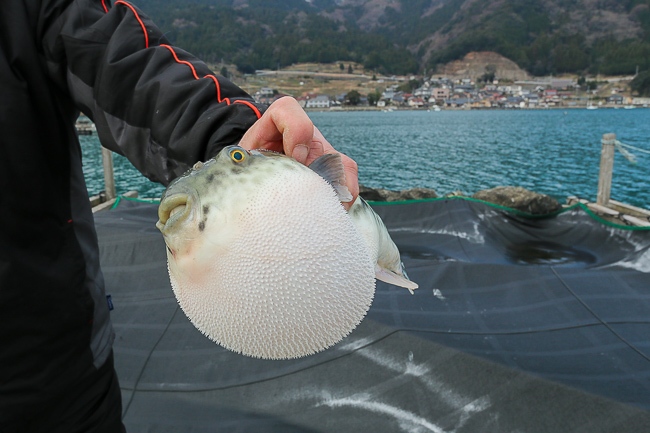 Number 7: Amagoya in the Ise-Shima Peninsula
Ama are female divers who plant pearls, and dive for shellfish and crustaceans. It is a traditional job mainly performed by females and there are not many left in the country, and the Ise-Shima Peninsula is one of the few places to see them. I had opportunity to go to an Amagoya, a divers hut, when I was in the peninsula this year and feasted on the fresh delicious bounty of the sea handpicked and prepared by the Ama there.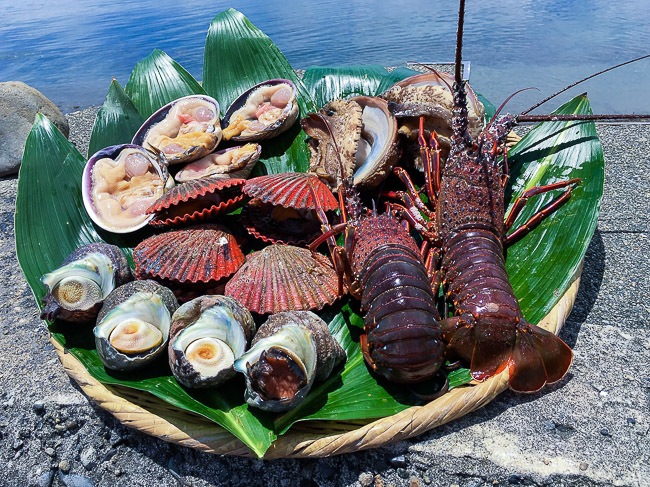 Number 6: Kochi
Kochi is the last prefecture in Japan I had never been to, and I ended up going twice this year. There're so many things to do in the prefecture, and a wide variety of activities at beautiful rivers, temples and the great outdoors. There's also delicious food, of which my favourite were katsuo-no-tataki and grilled saba-zushi. But the place I really liked was the Ioki Cave which I visited on my second trip. The place felt all mysterious, unexplored and untamed, and the best part was it was the entrance was just a few meters away from the main road! My imagination went into explorer-mode, wondering if I would stumble upon a Jurassic Park, or perhaps chance upon a Totoro, or something else totally unexpected.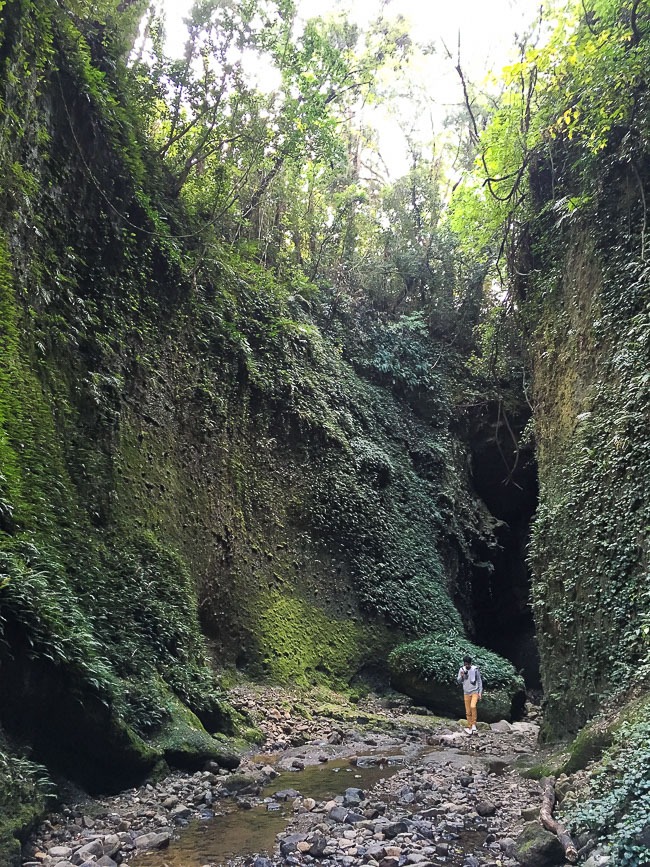 Number 5: bi.ble in Biei, Hokkaido
We started the chotto zeitaku series this year, a project aimed at introducing places to unwind, take a break from the daily grind and enjoy the better things in life. We visited Biei outside of the flower season (which is its most popular tourist season) and found that there was more to the town than just flowers! It was an absolute treat to stay at the gorgeous bi.ble (pronounced bi-boo-lei) and having dinner and breakfast there. The food was delicious, all of the ingredients from the nearby farms and almost everything sourced in Hokkaido and made on site. Definitely an experience not to be missed if you're planning a trip to Biei.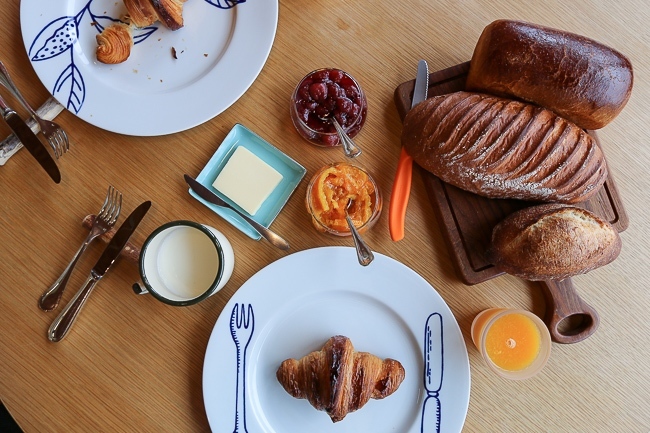 Number 4: Gas-san in Yamagata
The last time I visited Yamagata was way back in 2009 (i think), and it was good to revisit the prefecture again. This time, I went to Dewa Sanzan, the three sacred mountains in the prefecture. I visited the mountains in order, and Gas-san was second on my list. I didn't have time to hike all the way up to the top of the mountain, and instead saw the sunset from the marshland at 1400 meters. There weren't many people when I was there and I settled myself on the boardwalk just taking everything in. The silence, the cold winds, the blue sky and the setting sun in front of me. If all pilgrimages were like that, I'm definitely signing up for all of them.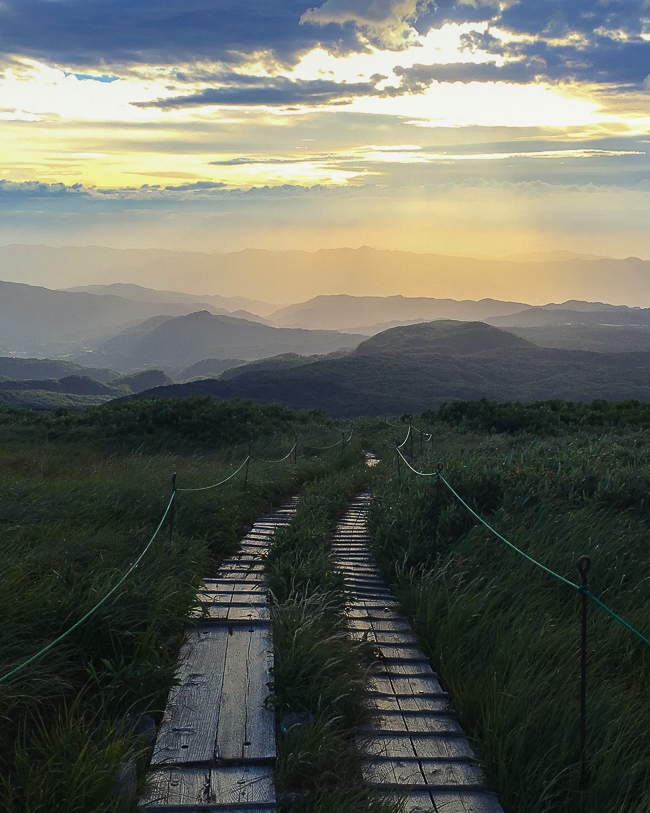 Number 3: Mumyobashi in the Kunisaki Peninsula
This stone bridge can be found on the mountain behind Tennenji Temple on the Kunisaki Peninsula. It's about 200 meters above ground, and is made with well cut stones without any steel bars inside for reinforcement. It was an amazing hike up (the return journey took less than 90 minutes) which included some chain climbing and cliff wall hugging, and I thought I was going to die a couple of times during the hike (kidding, but not really). I made it up and had to get a picture sitting on the bridge. My heart still jumps a little bit when I see this picture, as I imagine myself shifting like getting off a chair and accidentally falling off the bridge.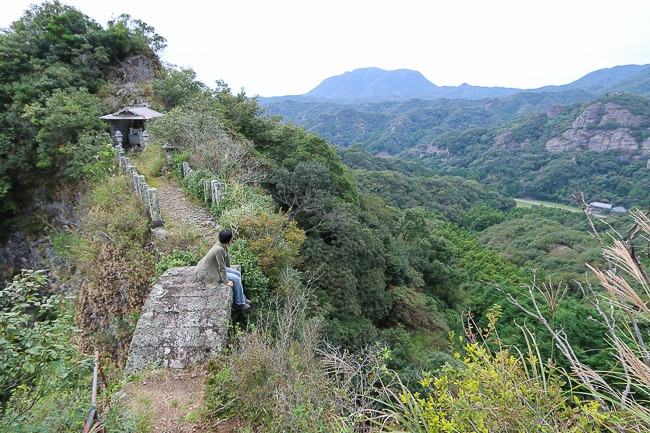 Number 2: Namahage in the Oga Peninsula
Early this year in March, I went on a day trip to the Oga Peninsula in Akita Prefecture. It was my first time there and I had no idea of what to expect from the small peninsula except that it's the home of Namahage, local scary-looking gods. My eyes absorbed all things namahage, and my brain went into overdrive. 12 months later, I'm still thinking about namahage and the terror they bring to lazy people who'd rather sit by the fire and stay warm. I'm a little scared of them (only just a little, of course) but would probably be reduced to tears if I saw one in real life. Definitely one of the more interesting folklore to see when you are in the area.
Number 1: Chery blossoms at Iyashi no Sato
Taken during the cherry blossom season at Iyashi no Sato, an open air museum and traditional craft village, in the Fuji Five Lakes region. It was a beautiful day, the weather was perfect and the sky was blue, but I felt like something was missing. This picture was born when I wanted to show my friends the beautiful scenery before me.