Travel to the Goto Islands
Raina's Japan Travel Journal
by Raina, staff writer of japan-guide.com
2017/02/07 - Travel to the Goto Islands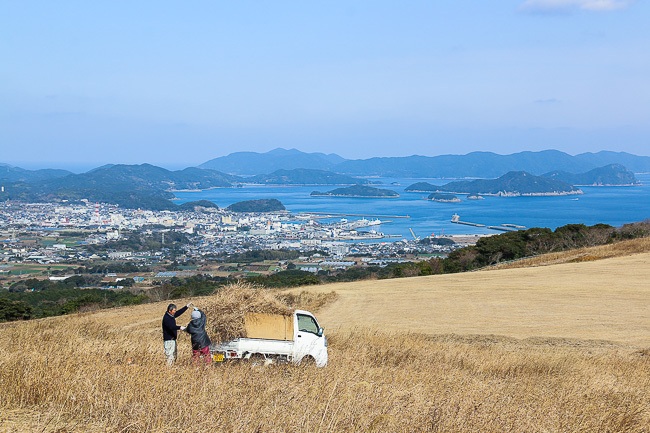 The Goto Islands are a group of over 100 islands about 100 kilometers west of Nagasaki in the East China Sea. Due to their location and remoteness, the islands have an interesting history of being among the first landing ports for ships arriving from China, as well as a place of refuge for Christians escaping persecution (hidden Christians) during the ban of Christianity in the Edo Period. Currently, only 24 islands are inhabited, and a majority of people live on the two main islands of Fukue and Nakadori, which are about two hours from Nagasaki by boat.
For my maiden trip to the Goto Islands, I toured both Fukue Island in Goto City and Nakadori Island in Shinkamigoto Town, taking in the highlights of the islands and whetting my appetite for more island visiting in the future. Fishing, agriculture and construction are some of the main industries on the islands, rounding up the island scenery.
A main attraction on the island chain are numerous villages and their accompanying Catholic churches built in the years after the prohibition on Christianity was lifted. Four of the villages and their churches: Kashiragashima Village, Egami Village, Hisakajima Village and Nozakijima Village, are UNESCO World Heritage candidates among the "Hidden Christian Sites in the Nagasaki Region" to be decided next year.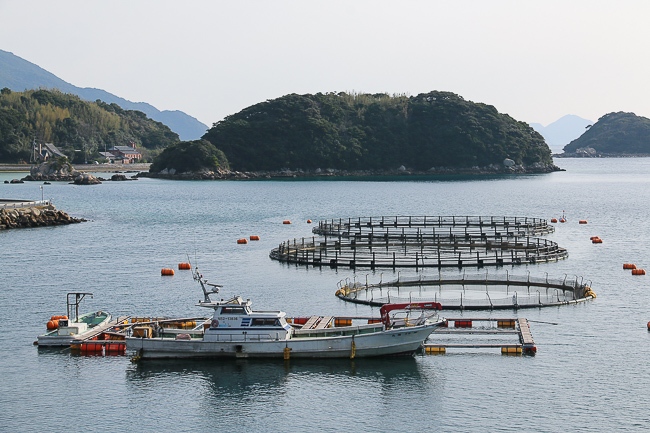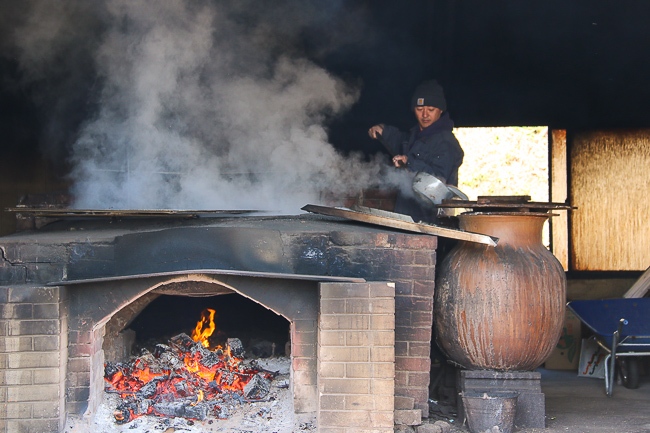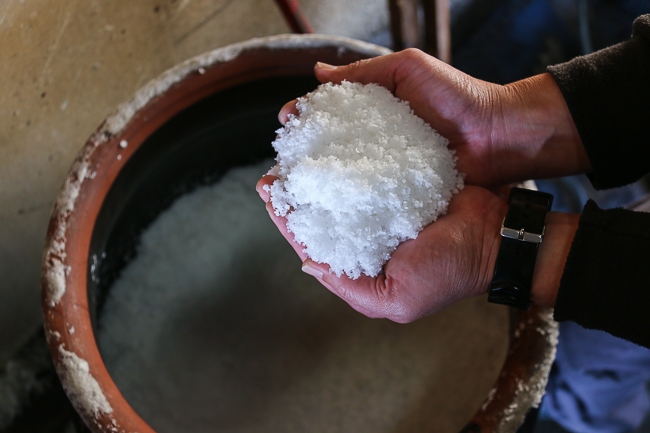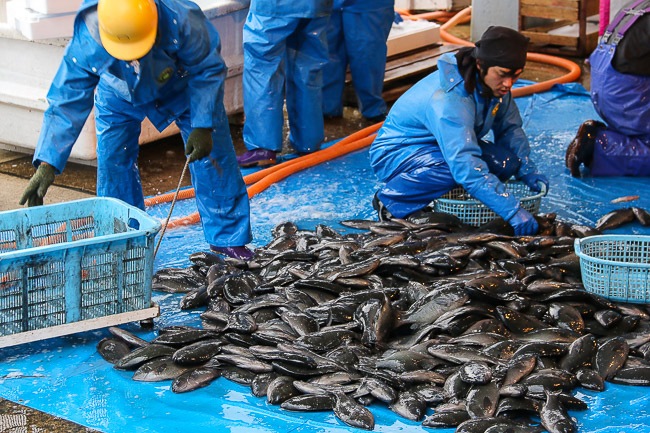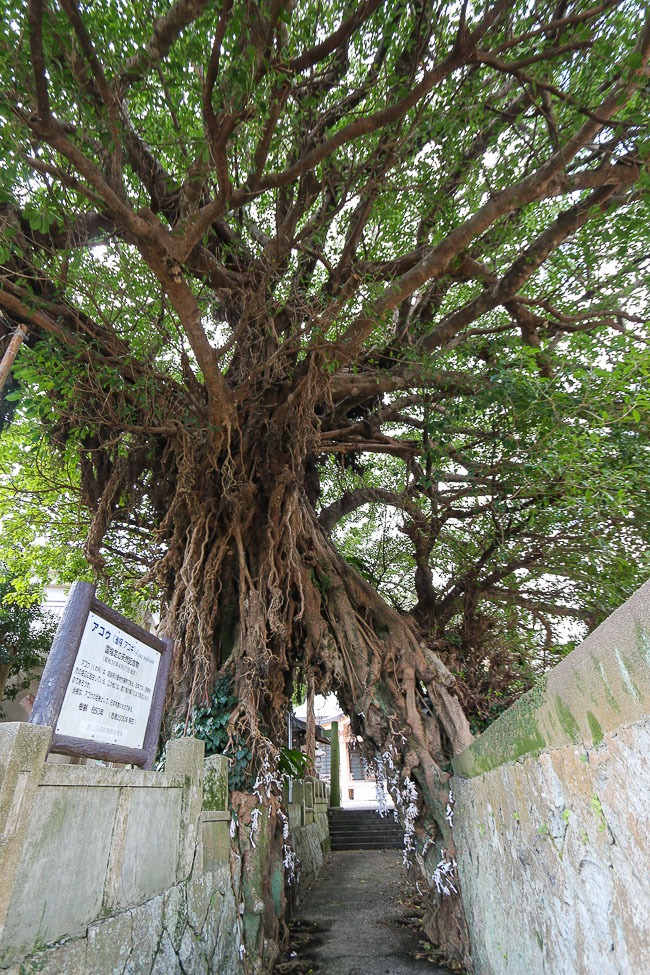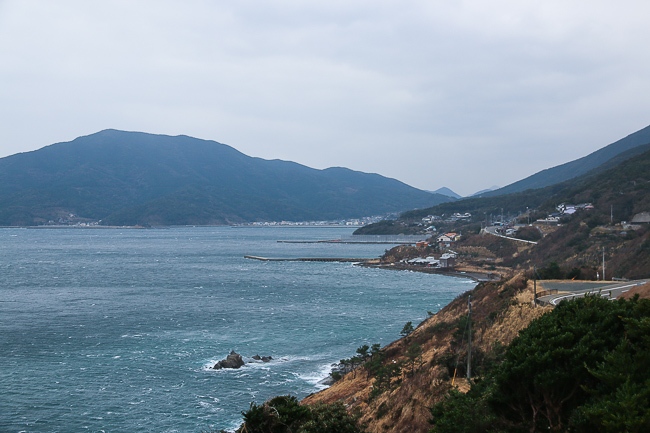 As the Goto Islands are a fair distance from the main island of Kyushu, technology plays an important role when it comes to tourism. I was surprised, to say the least, that Goto City has its own travel app known as Marutto Goto Guide which is available for free download (available in English), while Shinkamigoto Town has a localised WiFi network at all the churches which brings up more information about each church in English, Japanese, Korean and Chinese. Many of the description boards at the churches and temples I visited on the islands had information in the above four languages, as well, which is better than many of the other places I've seen on the main islands of Japan.
There are 51 Catholic churches spread across Goto City and Shinkamigoto Town, but it was impossible to visit all of them in the three days I spent there. However, I managed to visit a fair number of them, including Kashiragashima village where Kashiragashima Church is located, one of the candidates awaiting World Heritage status. Shoes and hats have to be removed before entering the churches, and photography is not allowed inside at all. Stained glass windows as well as flower motifs in the interior can be seen, making me quietly awed each time I stepped inside one. Many, if not all of the churches were built by the parishioners by hand, making the architecture of the churches even more amazing.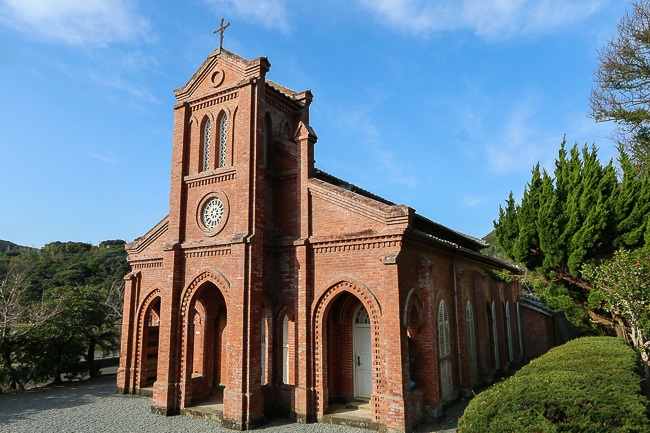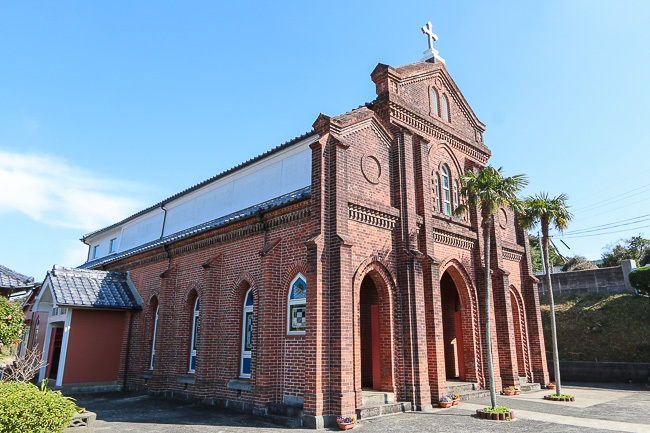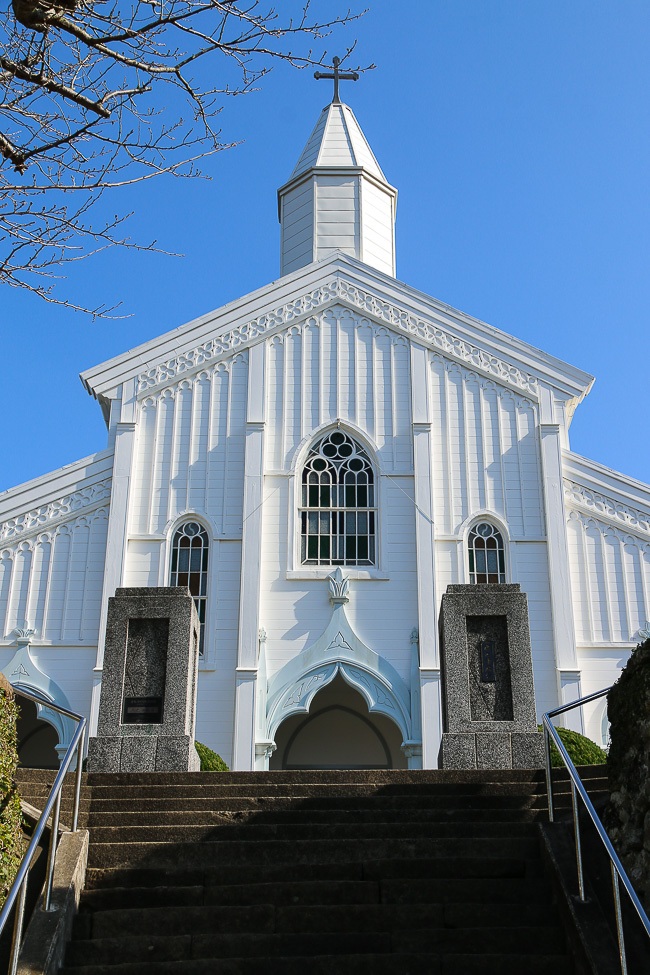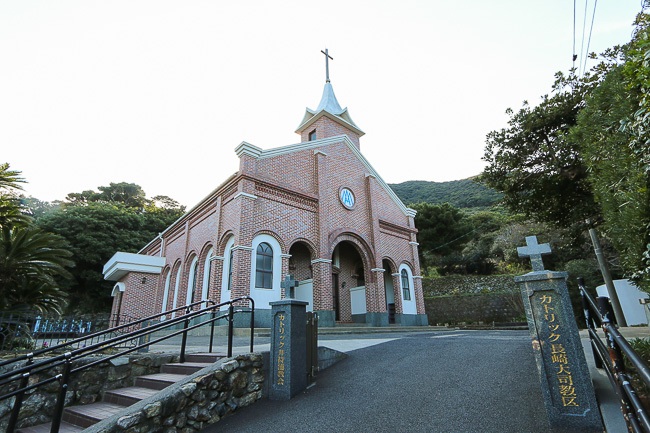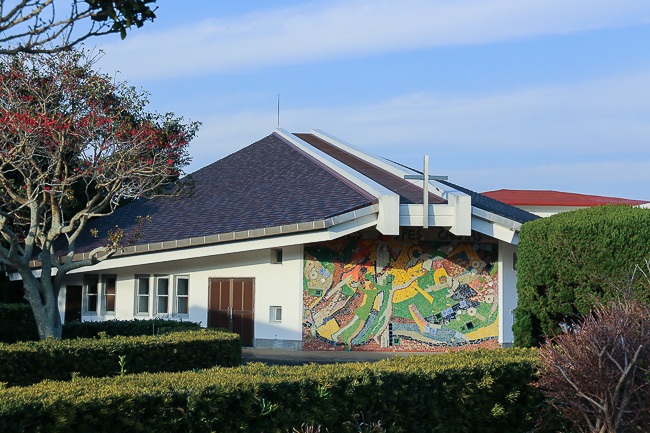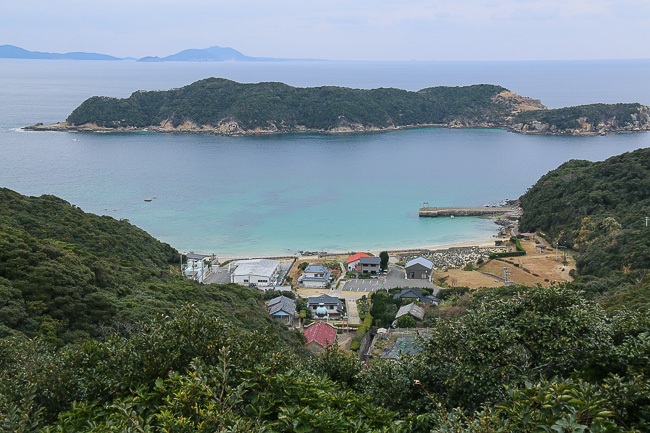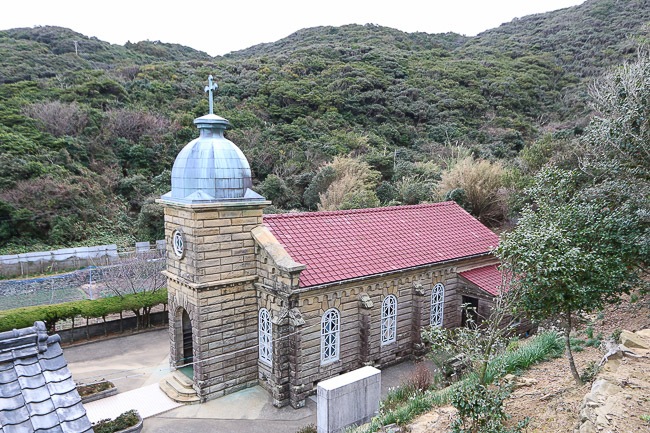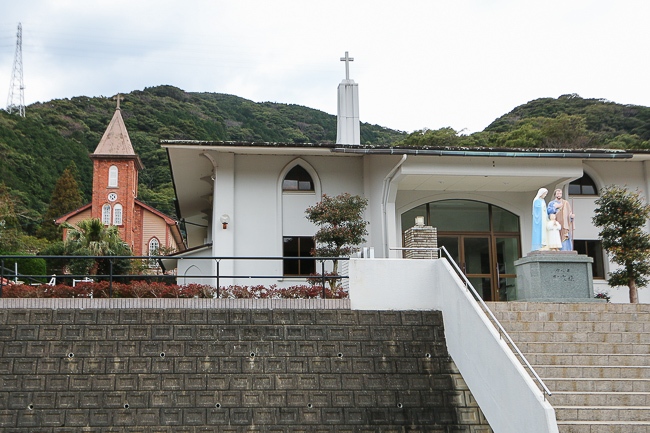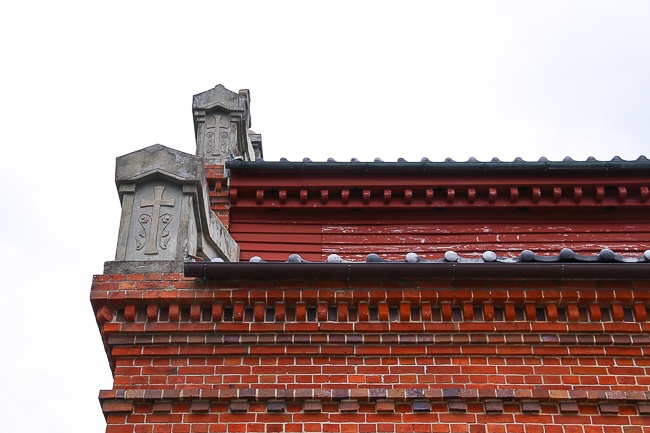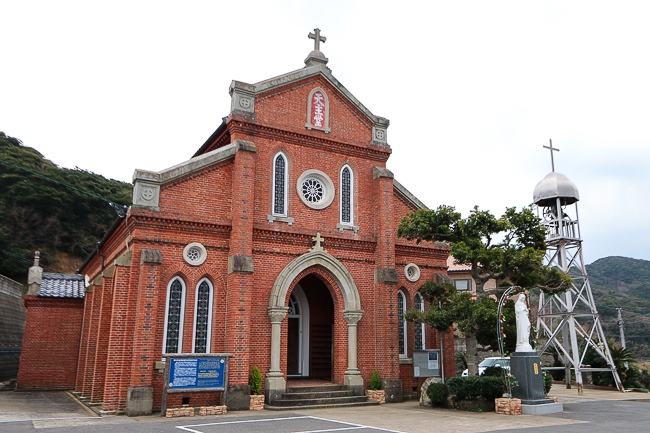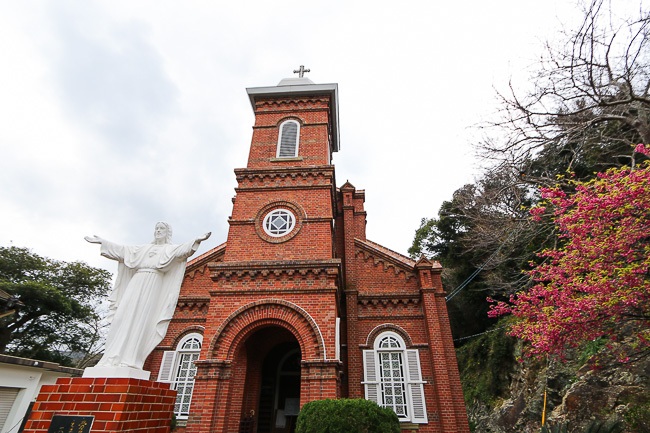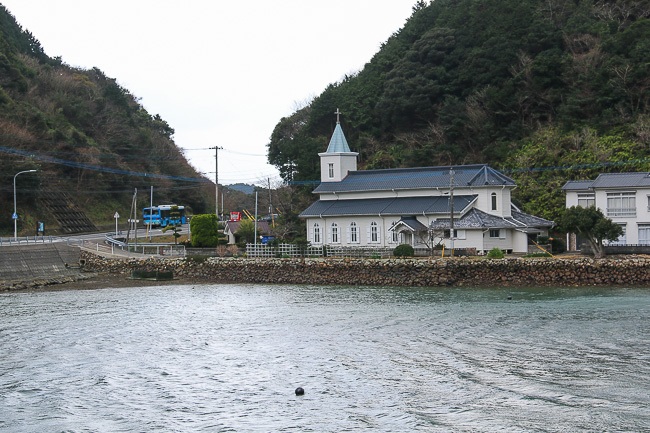 Before you think there's nothing else to see asides from the churches, you would be relieved to know that there are other attractions and sights. I managed to squeeze in a trip to a couple of beautiful beaches with azure waters on my short trip, caught fishermen hauling and sorting their catch, ate and drank delicious cuisine, and visited other historic sights like the remains of a former castle and the stonewall-lined streets in a couple of small villages. Many attractions can be visited all year, but going during the warmer months offer more options for outdoor marine activities like swimming, scuba diving and sea kayaking.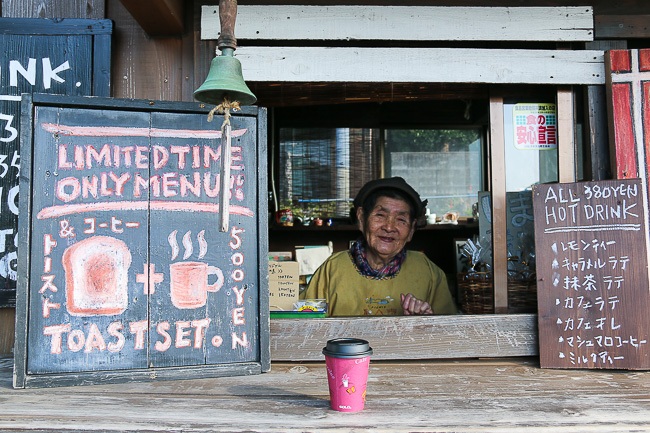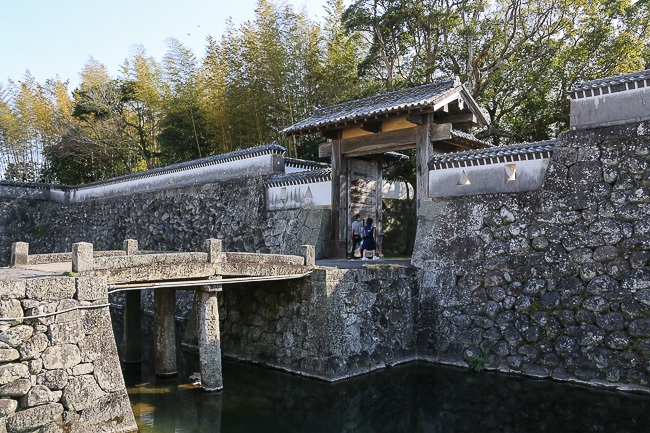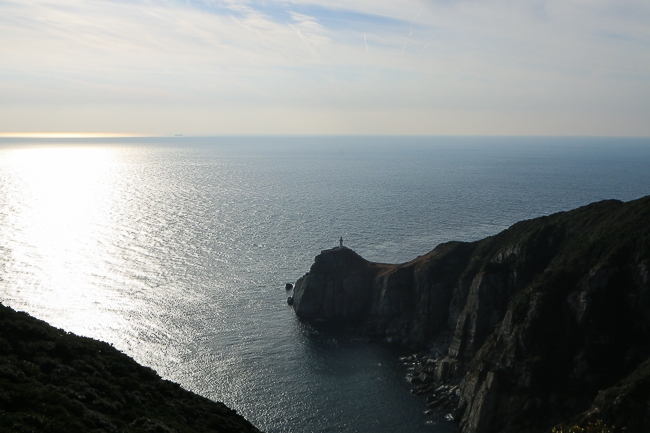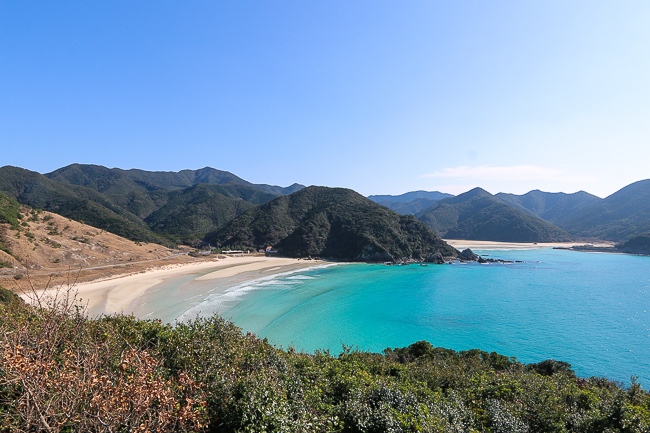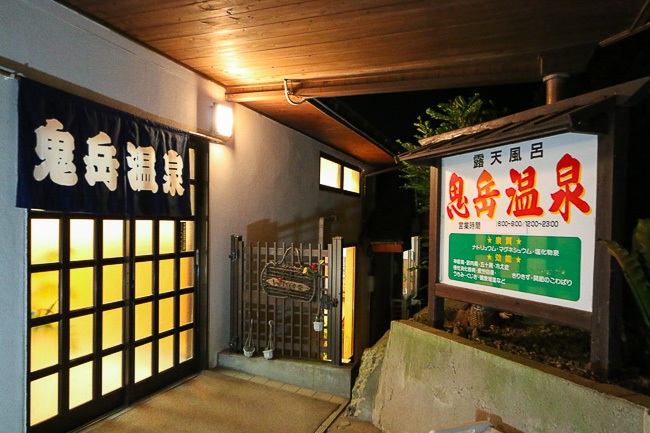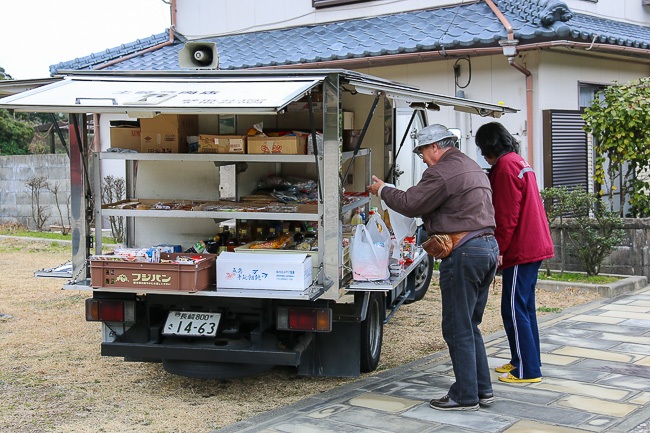 One of the biggest charms of living in the Goto Islands are that major chain retailers are noticeably missing, and many of the islands' inhabitants make do with local shops and restaurants. It was refreshing to see the small towns and their shopping streets, connecting neighbours and travellers. If you want a slow and restful holiday, the Goto Islands should be on your radar. I could see myself spending a week or so on the island chain, visiting different islands and enjoying a slower pace of life.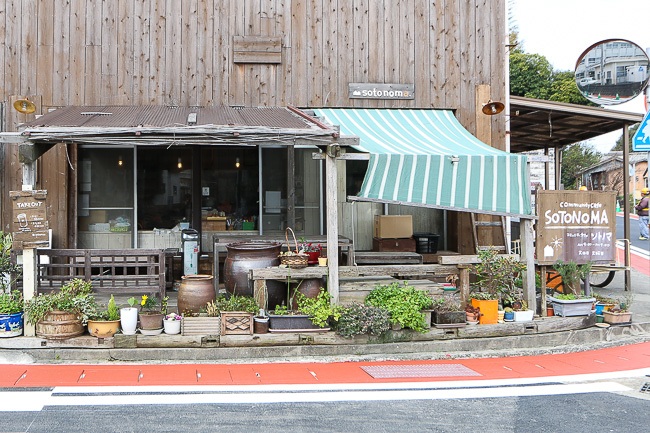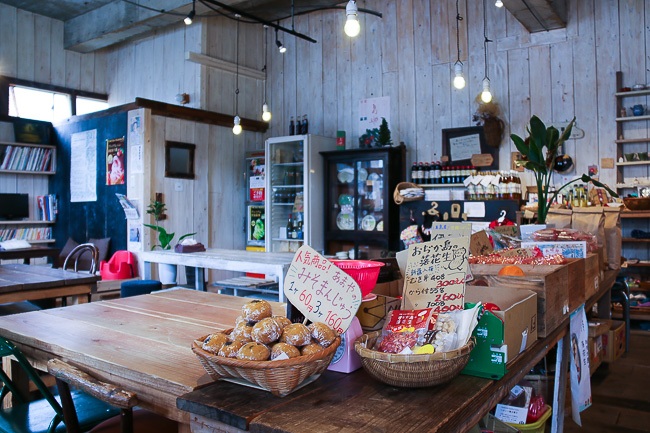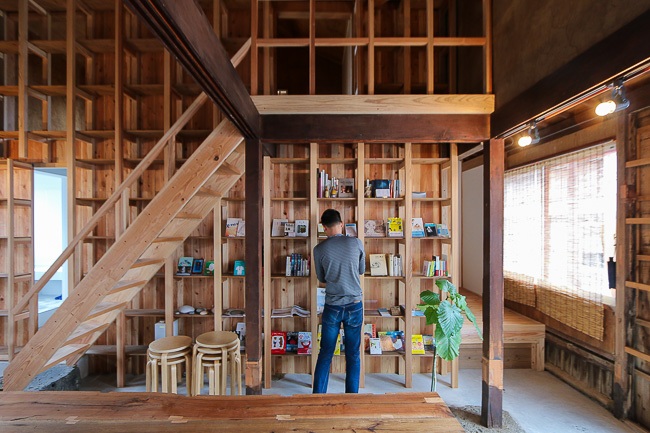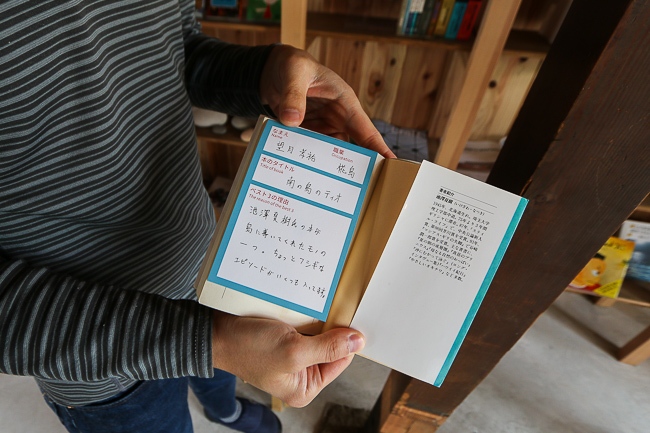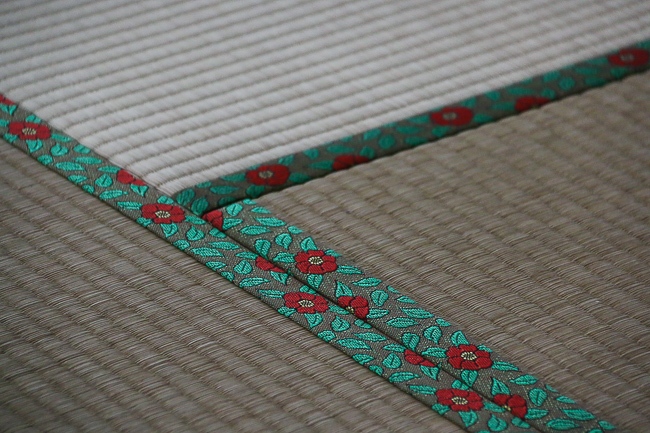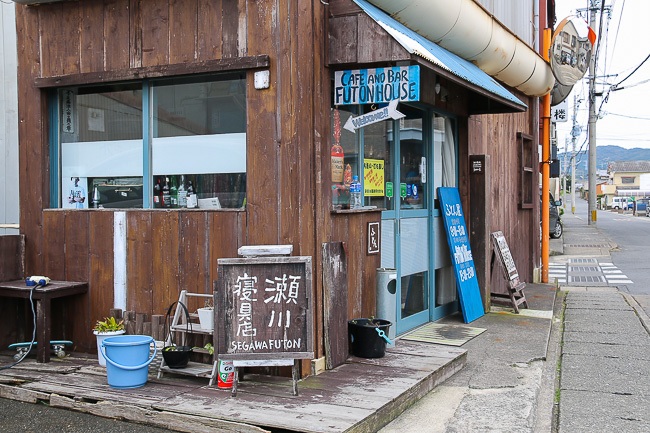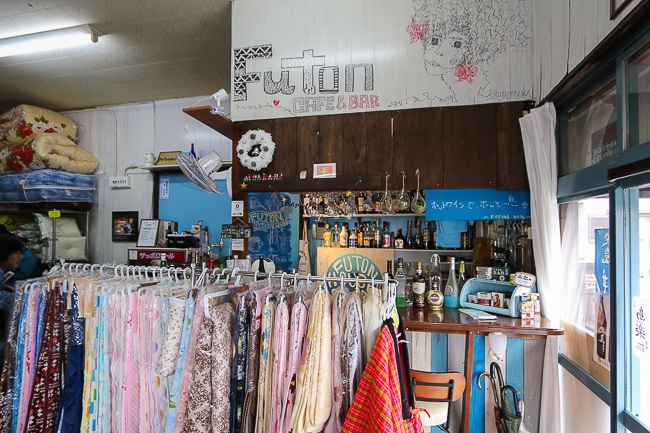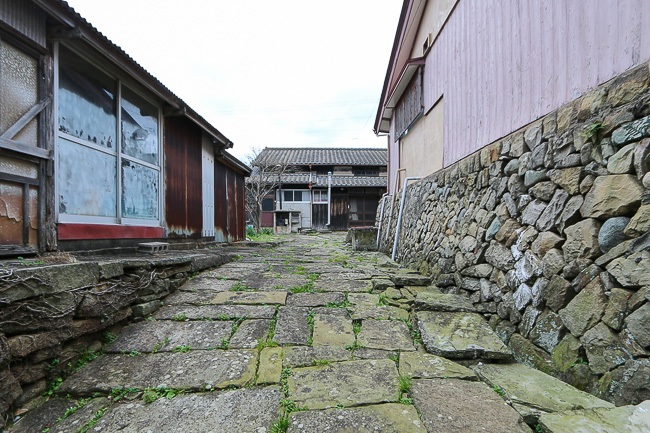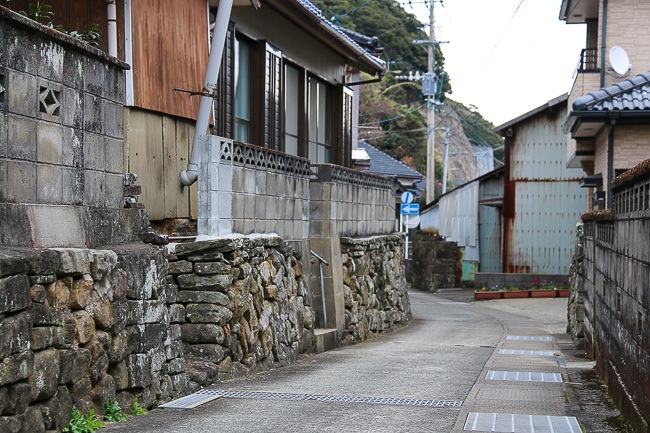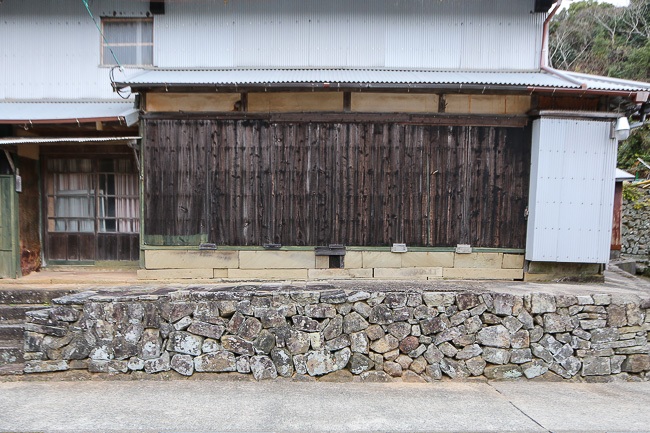 The Goto Islands are best accessed from Nagasaki Port in central Nagasaki. There are two fast boats (jetfoils) in addition to one slower car ferry a day providing connections to both Goto City and Shinkamigoto Town. The jetfoil tends to get cancelled when there are high waves, while the weather would have to be pretty bad for the car ferry to be cancelled. Other fast passenger boats provide access between Nagasaki and Shinkamigoto Town and tend to be less prone to cancellations compared to the jetfoil in case of inclement weather.
ANA offers three flights per day from Nagasaki Airport to Fukue Airport on Fukue Island. The rest of the islands are connected by smaller ferries. On the major islands of Fukue and Nakadori, rental car is the best way to move around as public transport to the attractions outside of the main town areas tends to be infrequent. Locals tend to leave their car at home and rent when visiting the other major islands.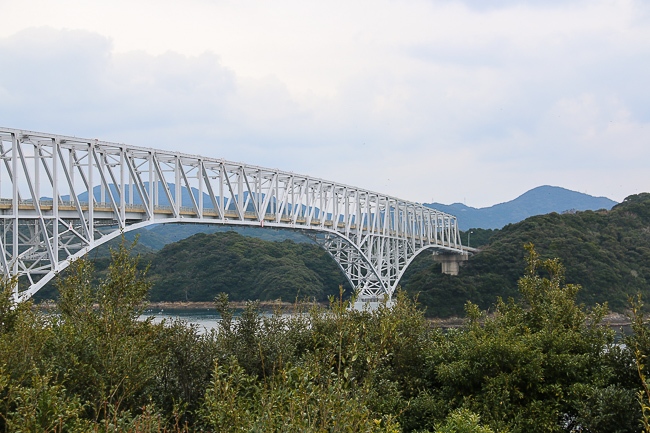 Not only are the Goto Islands important for Christianity, they are also important for Japanese Buddhism. Daihoji Temple is supposedly the place where Kobo Daishi, one of the most important figures in Japanese Buddhist history, first brought the teachings of Shingon Buddhism from China into Japan. The temple has a history of over 1300 years and is known as the Koyasan of the west. Daihoji Temple has a statue of the Bodhisattva Shokanzeon who is said to hear the prayers of people at night and helps them. There is also a less commonly seen statue of Kobo Daishi carrying an infant. As a result, the temple is poular among pregnant women praying for safe delivery.
Kobo Daishi was also believed to have stayed at Myojoin Temple while waiting out a storm and praying for safe passage to China. During his stay at Myojoin Temple, he carved a statue of Fudomyoo (a Buddhist deity) which he reportedly saw and that calmed the bad weather and brought him back unharmed before. Like Daihoji, Myojoin is said to have a history of at least 1300 years. In addition to the statue of Fudomyoo, the temple treasures include a statue of Buddha that was supposedly carved in the Heian Period, as well as two other bodhisattvas from the Kamakura Period. It is also interesting to note that both temples have the crysanthemum crest in the temple design, alluding that they either had a priest of royal descent or welcomed royalty during the Edo Period.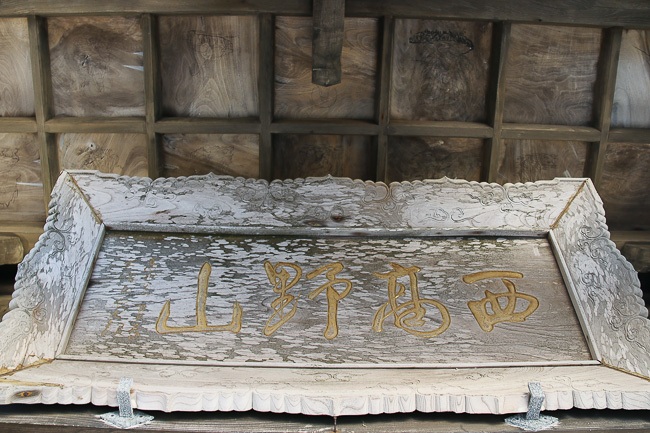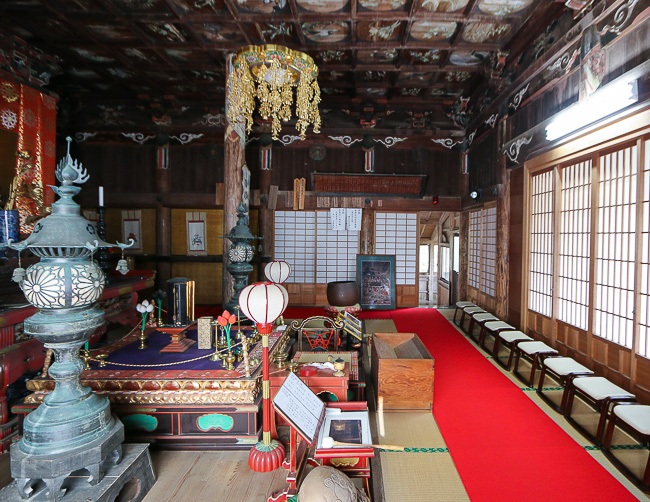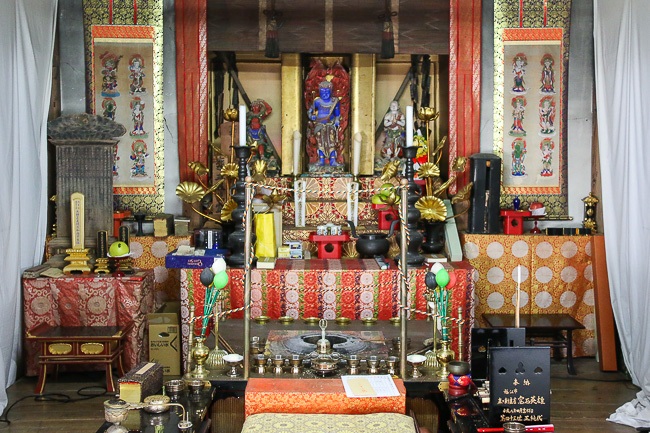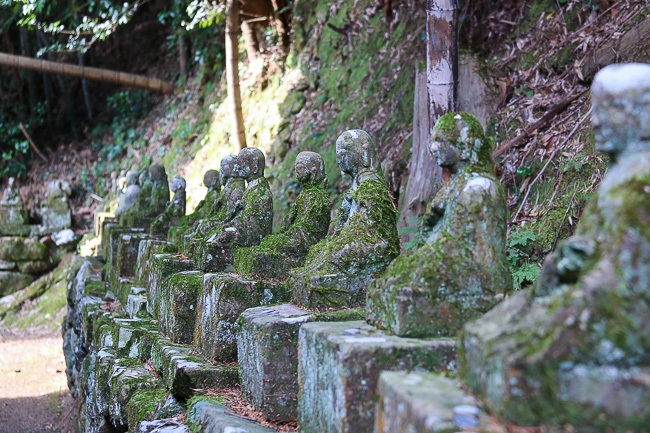 Food on the Goto Islands was nothing short of amazing. I had the opportunity to dine at some of the best places, sampling local delicacies, some more than once! One of the local dishes to try is Goto Udon, cooked in a variety of ways. I had it in a chicken broth, as well as jigokudaki-style (in a bubbling hot pot of water) with ago (small flying fish) broth and raw egg. One of the things that makes the local udon so delicious is the addition of tsubaki oil that is brushed onto the noodles to ensure that they remain smooth and pilable during the manufacturing process. Goto udon are typically sold dried and can be eaten all year round.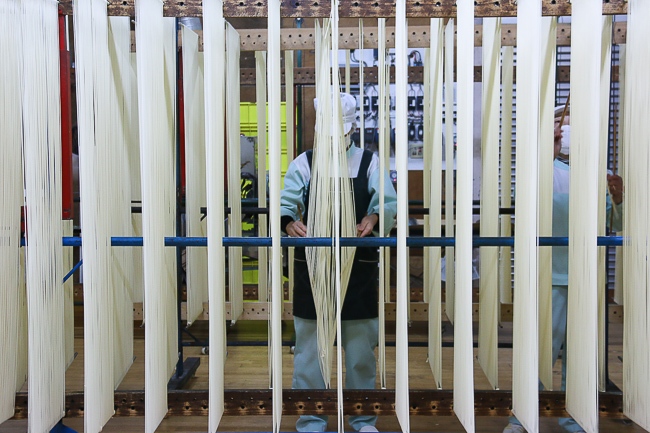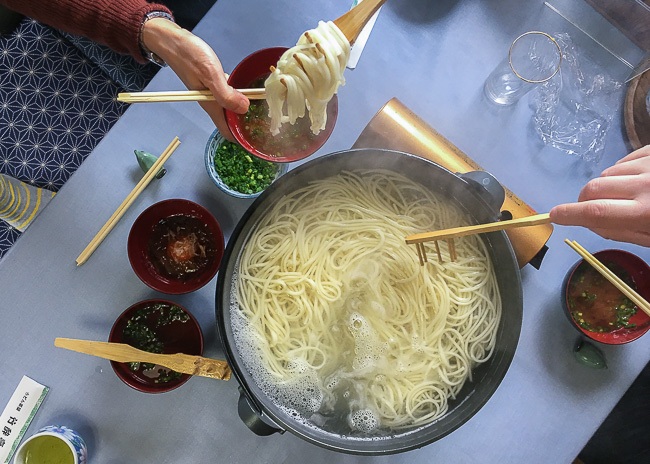 If noodles are not your kind of thing, local meat include pork and beef. It seems that origins for some of the famous wagyu (Japanese beef) breeds are from Goto, which makes Goto beef highly prized as well. I managed to sample both and couldn't decide which one I preferred, or perhaps I just need to try more of both.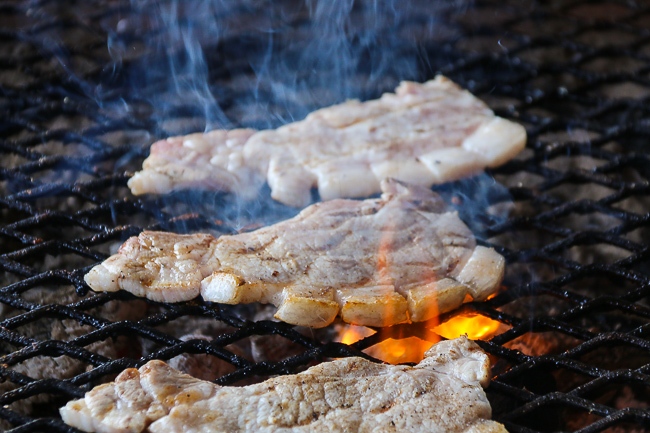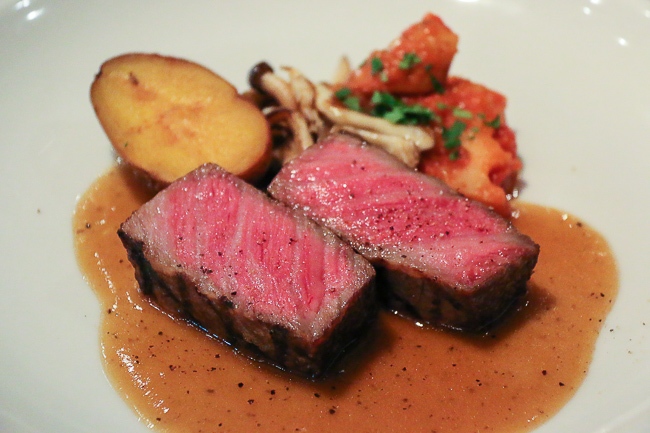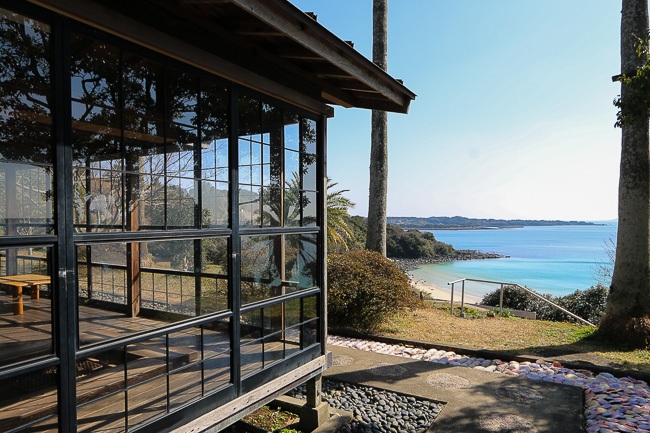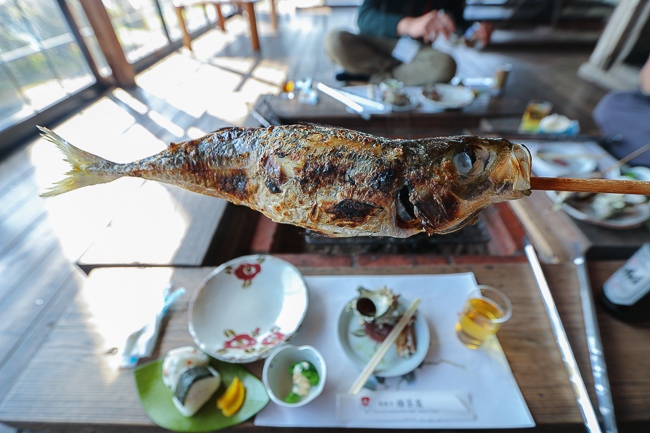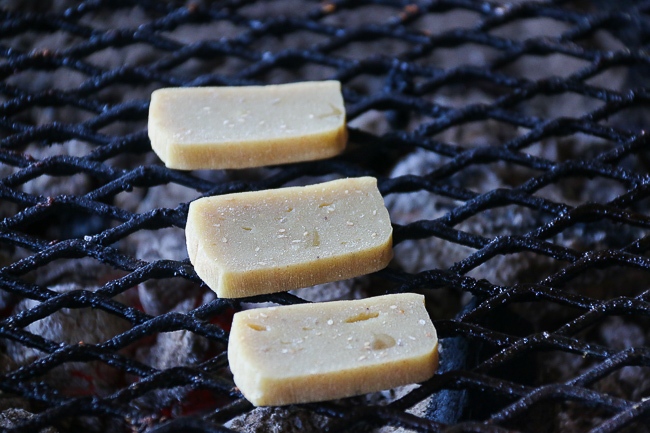 Being this far west and on a relatively remote island, the last thing I would expect would be a local winery. But there it was, the Goto Winery, located not too far from Fukue Airport in the Conkana resort grounds. The winery makes wine using a mix of local and imported grapes from the Koshu region in Yamanashi, as well as limited bottles of wine with only local Goto island grapes. Aaron Hayes is one of the few winemakers at Goto Winery and thanks to him, I got to learn more about the wine making process and their products.