Raina's Japan Travel Journal
by Raina, staff writer of japan-guide.com
2017/03/13 - Nikko Toshogu Uncovered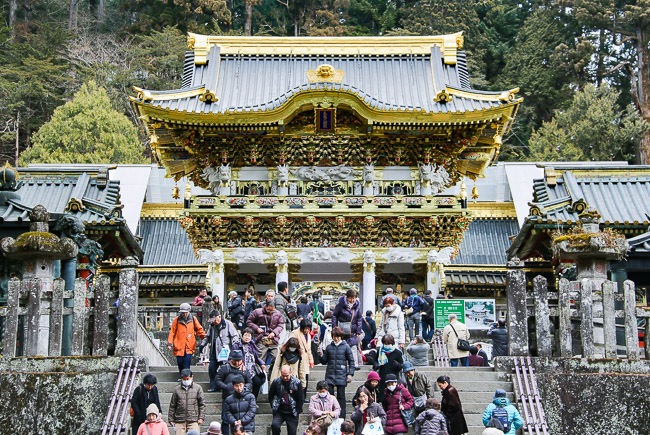 Today, I made a quick trip to Toshogu Shrine in Nikko to check out the newly restored Yomeimon Gate. The gate has been covered up for restoration works for the last four years and was unveiled to the public on March 10, 2017. Initially estimated to take about six years, construction was sped up so that tourism would not be affected for too long.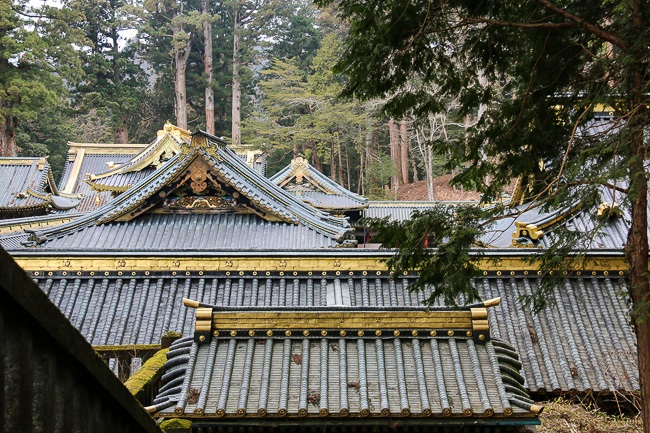 My main purpose was to see the uncovered Yomeimon Gate, and I was not disappointed. Even if it is your first time to Toshogu, it won't be difficult to pick out the newly renovated gate. The Yomeimon - with the reputation of being one of the most beautiful gates in Japan - was very white and almost blindingly shiny! Over 500 ornate carvings cover the gate, mythical animals, people and stories all make their appearance on the one gate.
It was said that all the best craftsmanship available in the Edo Period was sourced to create the gate. As a result, the Yomeimon Gate stands out for its architectural elements and ornate carvings, and is nicknamed the Sunset Gate as one could spend all day looking at the gate and still not be able to grasp all its wonders.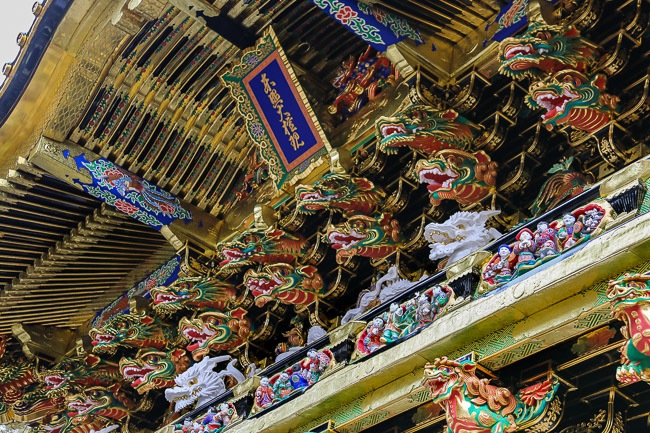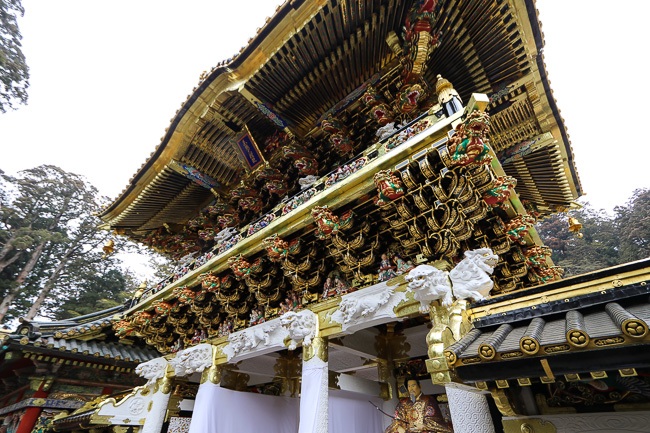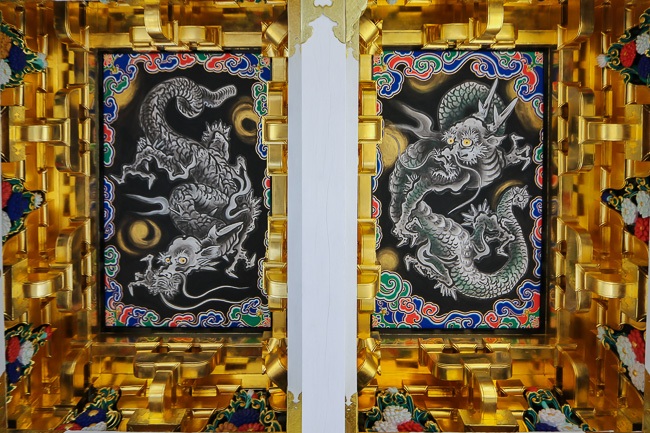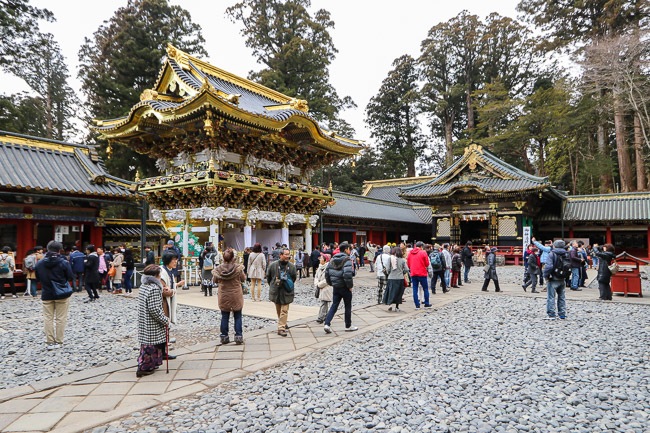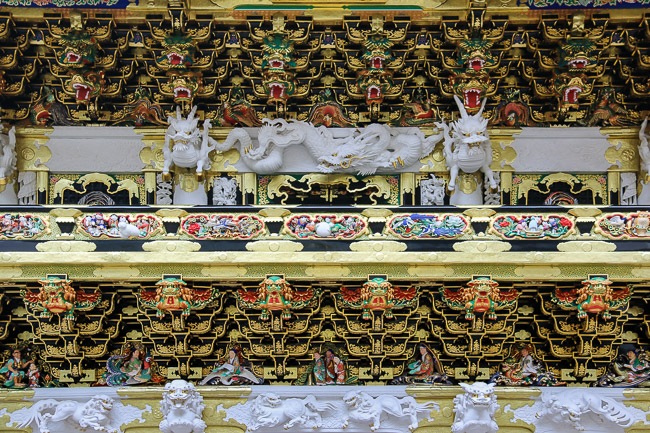 The last major restoration works on the shrine were done during the Showa Period, spanning a total of 36 years from 1950 to 1986. This time, the major renovation, named the Great Heisei Renovation, started in 2007 and is slated to take a total of up to 18 years. The works on the Yomeimon Gate were part of the Great Heisei Renovation. At the moment, the only renovation works underway are on the roofs of the shrine's haiden and honden halls and on some of the carvings. But because of the wealth of other buildings and carvings, the works have only a minor impact on a visit.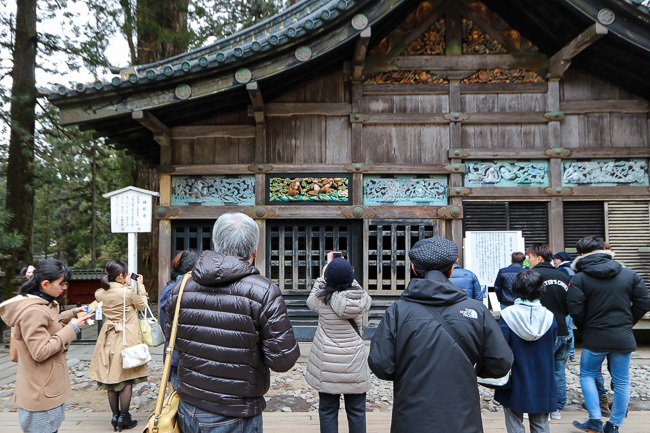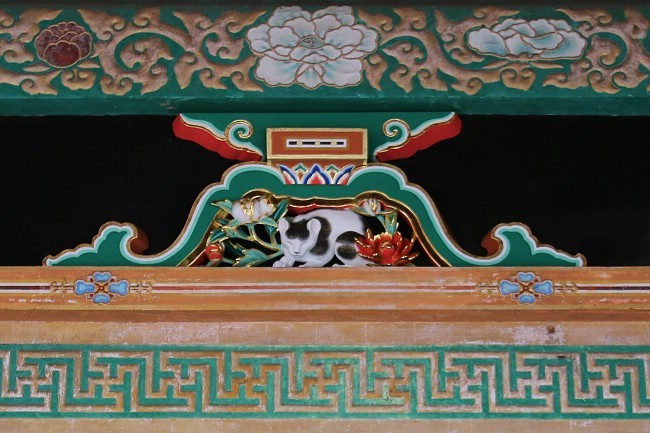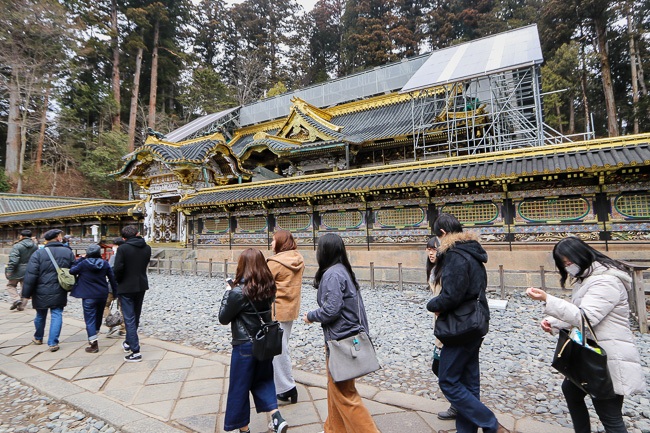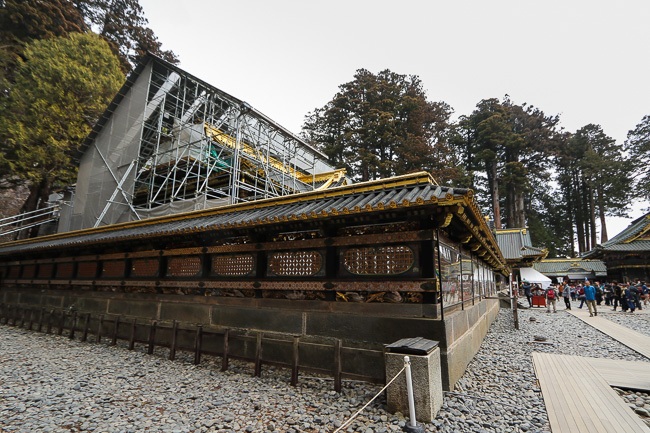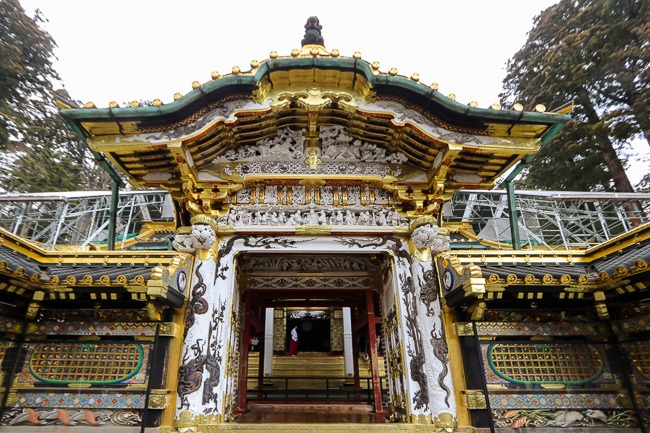 Located just 125 kilometers north of Tokyo, Nikko is a doable day trip from the city. The one way journey from Tokyo takes about two hours. More detailed access information can be found here.