Sam's Japan Travel Journal
by Sam, staff writer of japan-guide.com
2016/04/26 - Tonami Tulip Fair 2016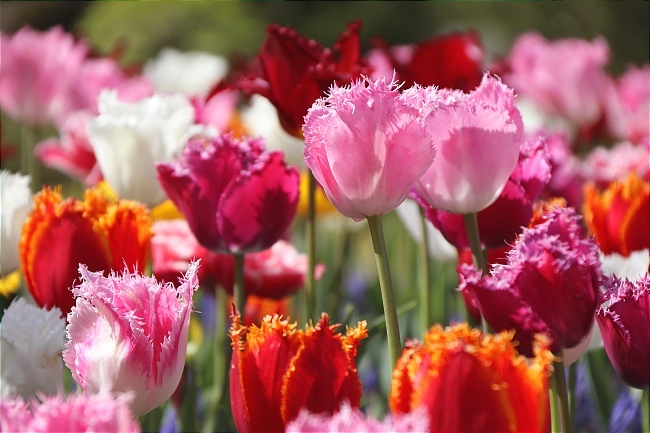 The 65th annual Tonami Tulip Fair is currently taking place until May 5, 2016 in Tonami City, Toyama Prefecture. The fair showcases an impressive collection of three million tulips of different varieties from around the world and has several raised platforms on which visitors can stand to get great views of the large tulip beds. Visitors can also experience the many picturesque areas of the fair which include a walkway surrounded by tulips and a tranquil pond with floating flower beds.
There are numerous food stands selling street food in addition to a restaurant and cafe. There are also play areas for kids and an outside stage on which musical performances are held. The "700 Varieties of Tulips" flowerbed provides information on each of the different types of tulips planted here; please note however that the information is in Japanese.
The fair is open every day from 8:30 to 17:30 (entry until 17:00). Admission is 1000 yen. To get there, take the Hokuriku Shinkansen to Shin-Takaoka Station and then transfer to the JR Johana Line. Alight at Tonami Station from where frequent shuttle buses run to the fair venue free of charge.