Tokyo Early Spring Update
Sam's Japan Travel Journal
by Sam, staff writer of japan-guide.com
2017/02/21 - Tokyo Early Spring Update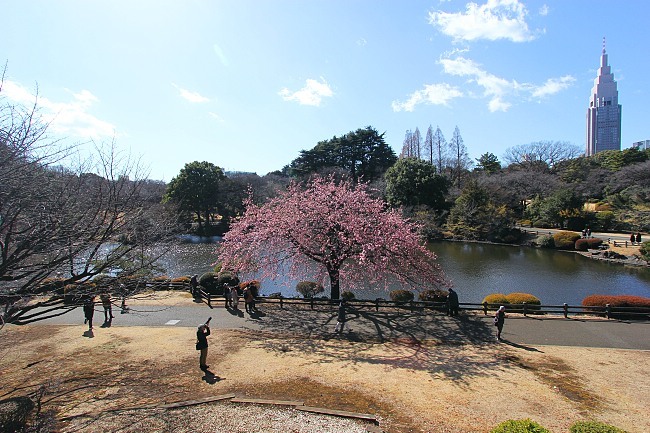 Winter is finally coming to an end with spring just around the corner, and this usually means that it is a great time to see some of the early-blooming cherry blossoms. Accordingly, I took a trip today to Tokyo to check on the state of the cherry blossoms at some of the city's most popular spots.
My first stop was Ueno Park. The progress of the season is currently around two weeks ahead of the average because this winter has been rather mild so far, and some of the earliest-blooming cherry trees were surprisingly already past full bloom. Many of the later bloomers were still looking wintry, meaning that a sgnificant portion of the park was still barren. Despite this there were a few hints of beautiful color around.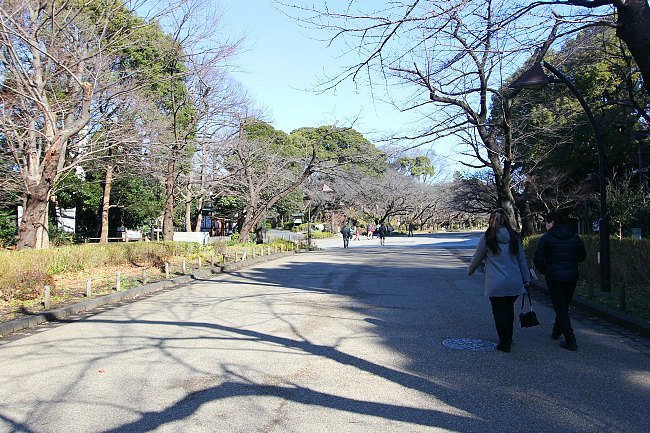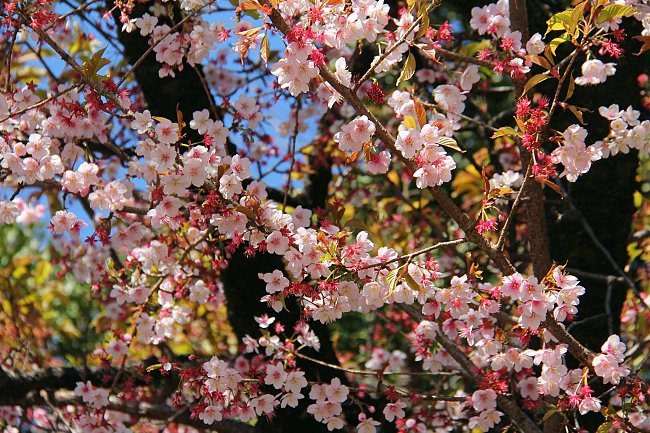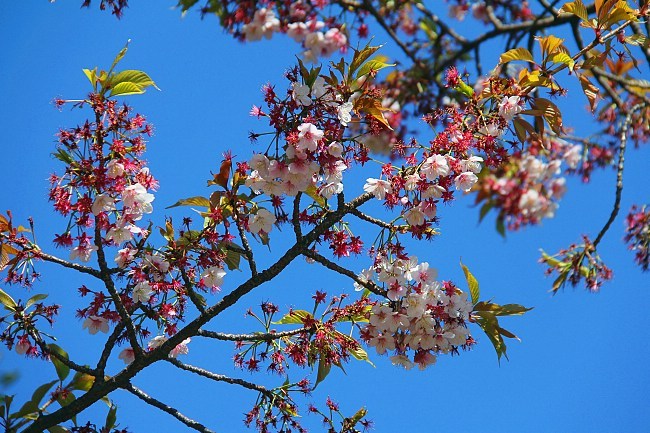 Hama Rikyu is known for its beauty in any season and was next on my list. Again, a lot of bare trees here at the moment, but the nanohana (rapeseed flowers) in the park were looking quite spectacular.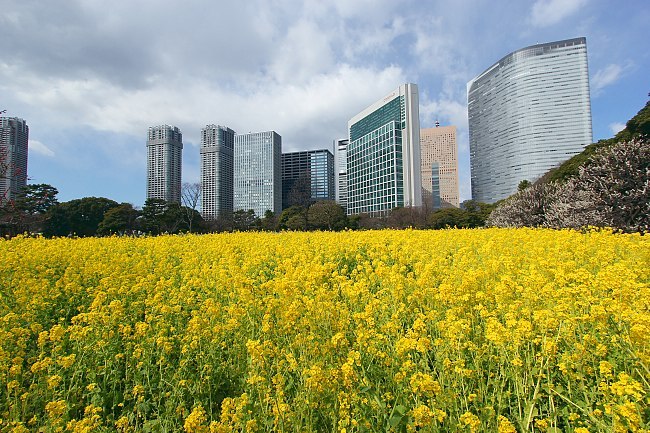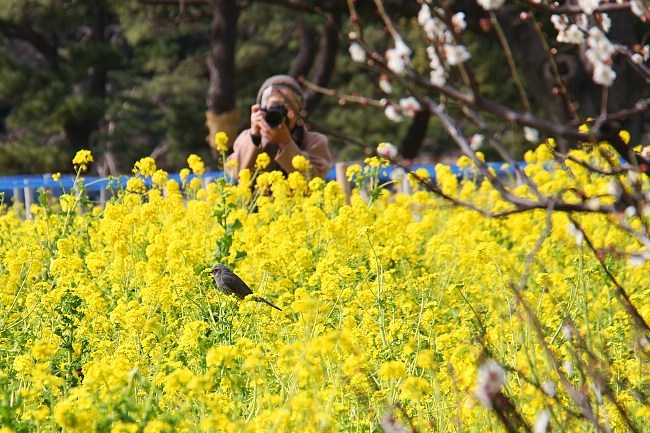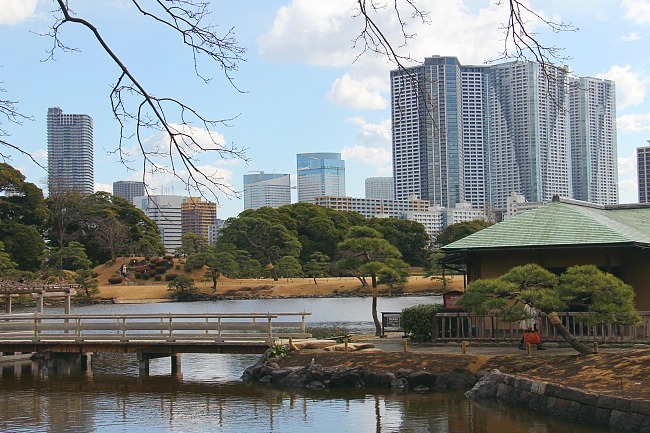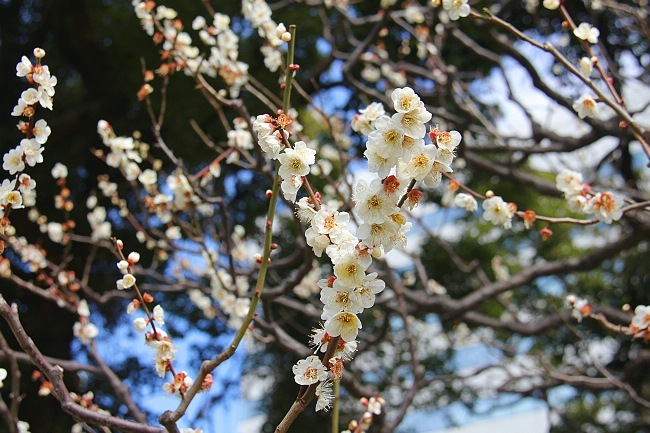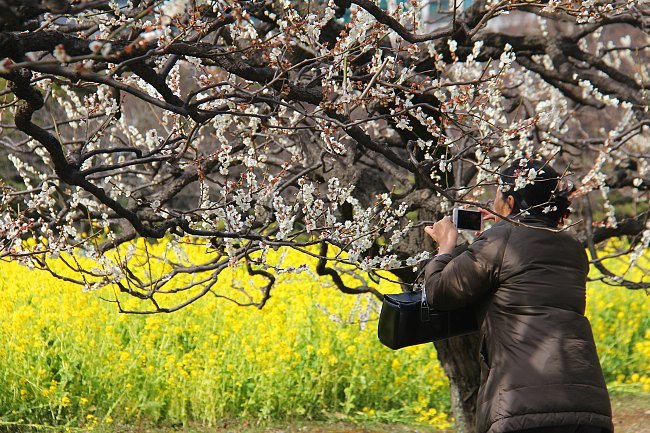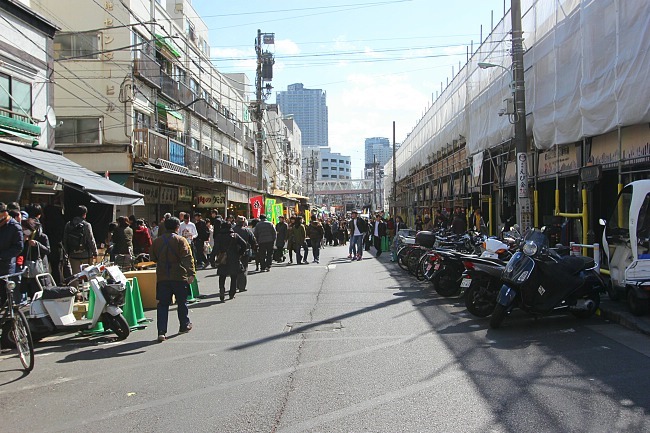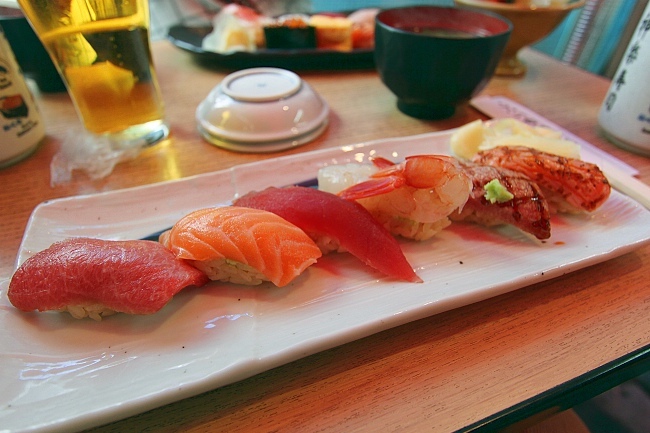 Finally I headed to one of the most famous cherry blossom spots in Tokyo, Shinjuku Gyoen. This beautiful, spacious garden had small numbers of early-blooming cherry tree varieties in bloom (or close to it), but most trees in the park are currently not expected to open for another month.