Kyoto Autumn Color Report (1)
Schauwecker's Japan Travel Blog
by Stefan Schauwecker, webmaster of japan-guide.com
This blog is intended to record some of my travel activities in Japan.
2006/11/16 - Kyoto Autumn Color Report (1)
The second half of November is usually the best time to enjoy the colorful autumn leaves in Kyoto. During the next nine days, I will use this blog to report about this year's autumn leaf season in Kyoto.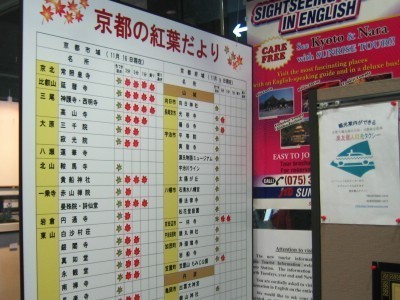 Autumn color information at the tourist information office
This autumn has been about two degrees warmer than usual. Consequently, this year's autumn leaf season is behind the average year's schedule. When we arrived in Kyoto by shinkansen today, the city's hills looked still rather green.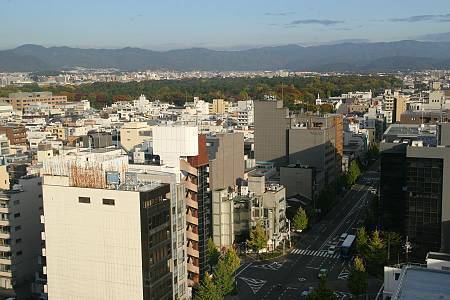 Imperial Palace Park
Up-to-date information about the current state of autumn leaves at spots across Kyoto is displayed at the tourist office in Kyoto Station, indicating whether the leaves a) are still green, b) have started to turn colors, c) are turning colorful, d) are now best for viewing or e) have started falling.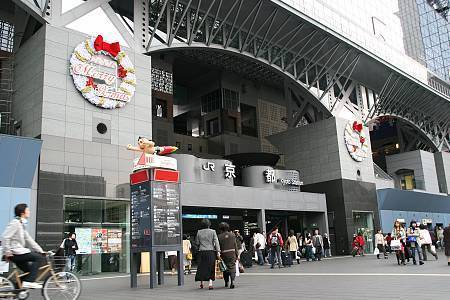 Christmas decoration at Kyoto Station
According to the table, autumn leaves are currently best on Mount Hiei and in Takao, north of Kyoto. The trees in most spots in central Kyoto, however, are shown to have only just started to change colors.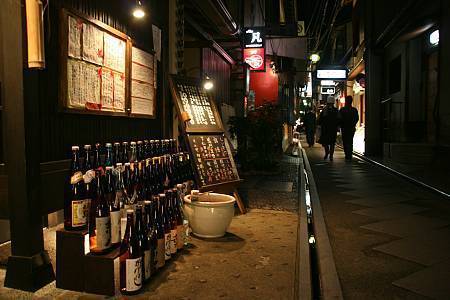 Pontocho
The tourist information office in Kyoto also displayed a sign "no hotel vacancies today". Kyoto usually gets fully booked out during the autumn leaf season, and visitors without a hotel reservation will have to look for a room in nearby Osaka, Nara or Shiga Prefecture.