Kyoto Autumn Color Report (2): Hieizan
Schauwecker's Japan Travel Blog
by Stefan Schauwecker, webmaster of japan-guide.com
This blog is intended to record some of my travel activities in Japan.
2006/11/17 - Kyoto Autumn Color Report (2): Hieizan
Today we went to Hieizan (Mount Hiei), one of the few spots in and around Kyoto where autumn leaves are reported to have fully changed colors already.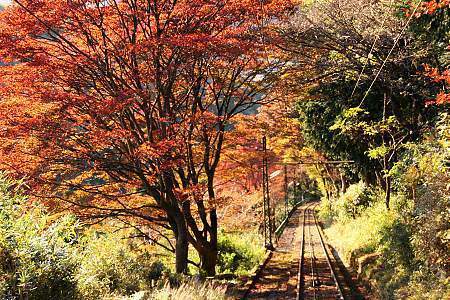 Hieizan Cablecar
Indeed, the autumn colors at Hieizan were at their best, although, colored trees such as maple trees, are vastly outnumbered by evergreens such as cedar trees. So, don't expect a sea of colorful trees, but rather small groups of colored trees here and there.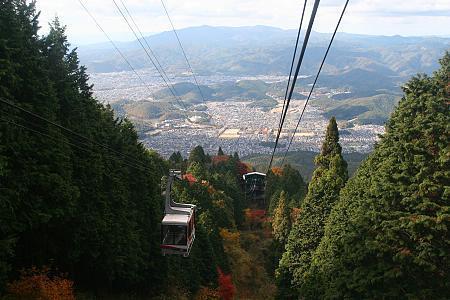 Hieizan Ropeway
From the various options of accessing Hieizan, we chose the approach by cablecar and ropeway from the Kyoto side. This consisted of a ride by the small Eidan train from Demachi-Yanagi Station to Yase Station and then a cablecar and ropeway ride to the summit of Hieizan.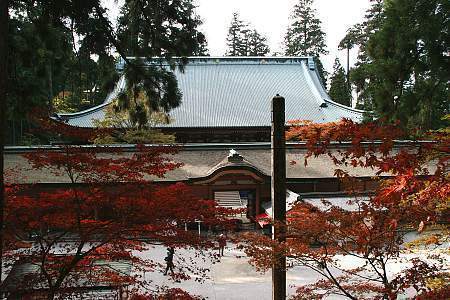 Todo area of Hieizan
The cablecar ride was one of the day's highlights in terms of autumn colors, as some sections of the tracks were lined and even covered by beautifully colored trees. Furthermore, we were able to spot wild monkeys and dear.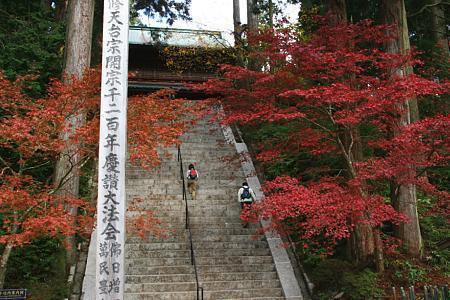 Todo area of Hieizan
From the mountain's summit you have the choice of walking to the main temple in about 30 minutes or take a shuttle bus. To my and other traveler's big surprise, the shuttle bus operates only about once per hour on weekdays (somewhat more frequently on weekends).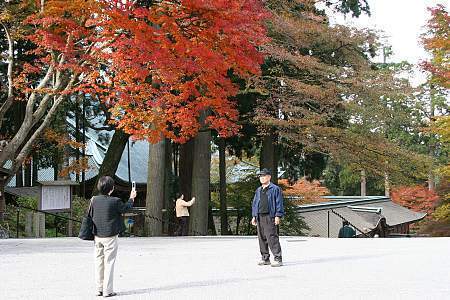 Todo area of Hieizan
Because we just missed the previous bus departure by a few minutes, we ate lunch at a small tourist restaurant, crowded by other travelers waiting for the next bus. We enjoyed grilled corn and squid and udon noodles.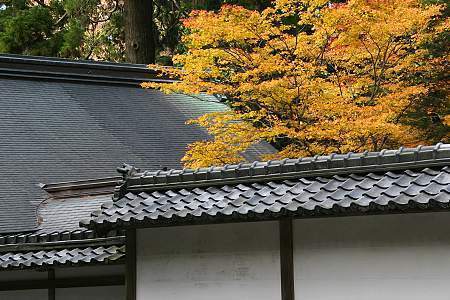 Along the way between Todo and Saito
Hieizan consists of three temple areas: Todo, Saito and Yokawa. We visited all of them, walking from Todo to Saito (about a 20 minutes walk) and taking the bus between Saito and the more remote Yokawa (10 minute bus ride).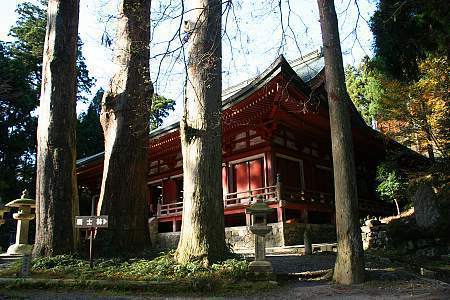 Saito area of Hieizan
On the return journey, the bus filled up like Tokyo's Yamanote Line during morning rush hour. I wished that Keihan Bus (the bus operator) applied the more frequent weekend timetable also to weekdays during the autumn leaf season. The next time I will consider accessing Hieizan by rental car.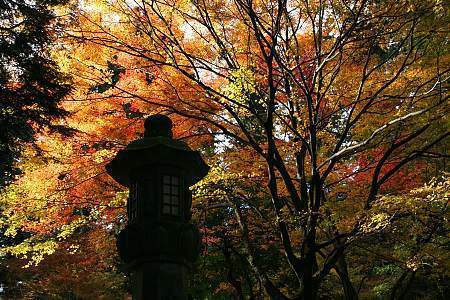 Saito area of Hieizan
Tomorrow, we plan to visit Takao, another area in Kyoto, where autumn colors are reported to be at their best already.