Kyoto Autumn Color Report (5)
Schauwecker's Japan Travel Blog
by Stefan Schauwecker, webmaster of japan-guide.com
This blog is intended to record some of my travel activities in Japan.
2006/11/20 - Kyoto Autumn Color Report (5)
The weather remained overcast today with occasional showers. We visited the Sento Imperial Palace in the morning and Ohara in the afternoon. After dinner, we enjoyed lit up autumn colors.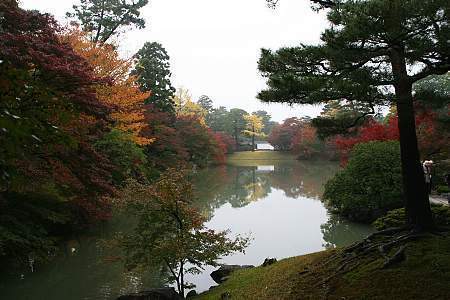 Sento Imperial Palace
Advance reservations are required to visit Sento Imperial Palace, the former residence of retired emperors. Located just next to Kyoto Imperial Palace, Sento Imperial Palace is famous for its beautiful garden, while many of its palace buildings have been lost in fires.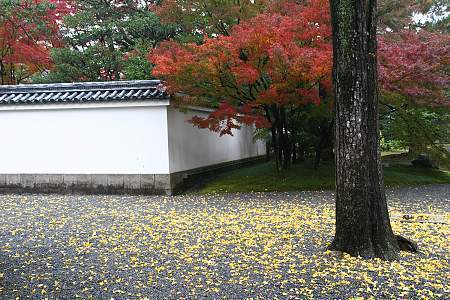 Sento Imperial Palace
Autumn colors in Sento Imperial Palace are already quite spectacular, but should become even better over the upcoming days. Tours are held in Japanese only and take one hour. Reservations can be made at the office of the Imperial Agency in the Kyoto Imperial Palace Park.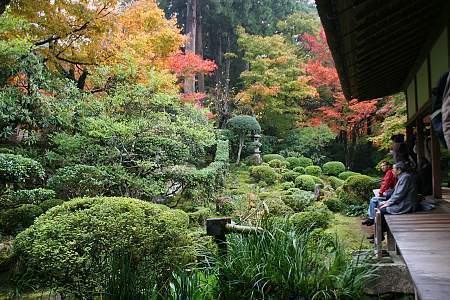 Sanzen-in
In the afternoon, we visited Ohara in northern Kyoto. Although it was a Monday, crowds were considerable, and we chose to go there by Kyoto Bus number 19 from Kokusaikaikan Station, the last station of the Karasuma Subway Line. Not only can this approach be faster than the approach by direct bus from central Kyoto, it is also less crowded.
Ohara is a rural town famous for Sanzen-in Temple. The autumn colors were spectacular in and around Sanzen-in and neighboring Shorin-in Temple.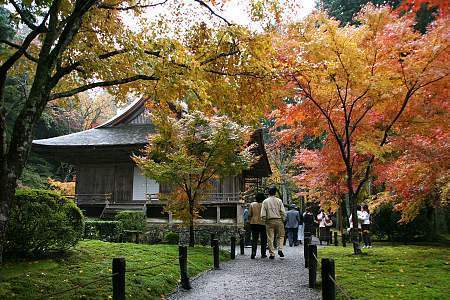 Sanzen-in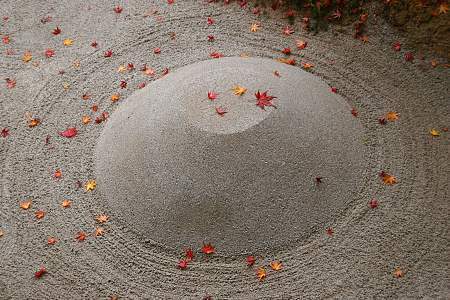 Shorin-in
After an early dinner, we visited Tenjuan and Eikando, two of several temples, that light up their gardens in the evenings. The lit up autumn colors in the garden at Tenjuan, a subtemple of Nanzenji, were particularly spectacular, while the trees at Eikando need a few more days to reach the peak of their autumn beauty.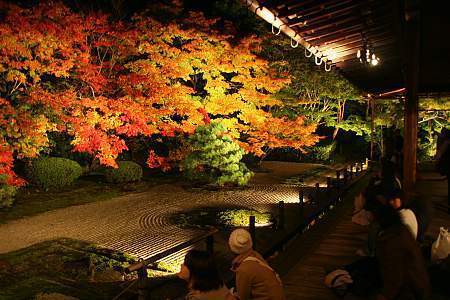 Light up at Tenjuan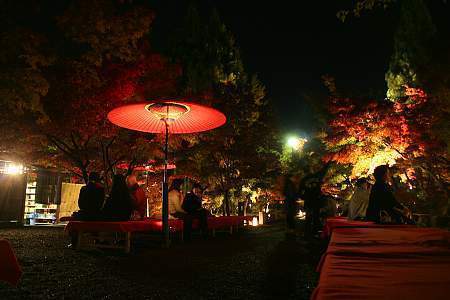 Light up at Eikando