Kyoto Autumn Color Report (8)
Schauwecker's Japan Travel Blog
by Stefan Schauwecker, webmaster of japan-guide.com
This blog is intended to record some of my travel activities in Japan.
2006/11/23 - Kyoto Autumn Color Report (8)
Today was Labor Thanksgiving Day, a public holiday in Japan. The upcoming weekend will be the peak of this year's autumn leaf travel activities in Kyoto, but many spots are expected to remain in a beautiful state for at least another week.
To the relief of travelers, the weather forecast for today proved to be wrong: the predicted rain did not materialize, and it stayed dry and bright.
My autumn color viewing activities were limited to a visit to Tofukuji, one of Kyoto's most famous and crowded autumn leaf spots. The colors at the temple were very spectacular, indeed, and caused pedestrian traffic jams in several places on the way to and inside the temple grounds.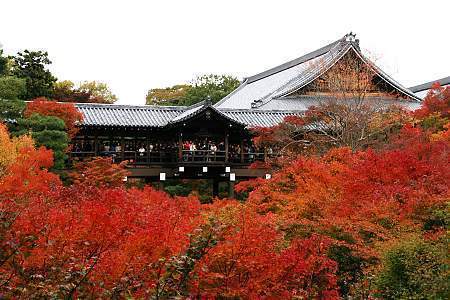 Tofukuji
Afterwards, I walked to nearby Fushimi Inari Shrine, my favorite shrine in Kyoto. There are virtually no autumn colors at Fushimi Inari Shrine, but I enjoyed walking along the shrine's torii gate covered hiking trails.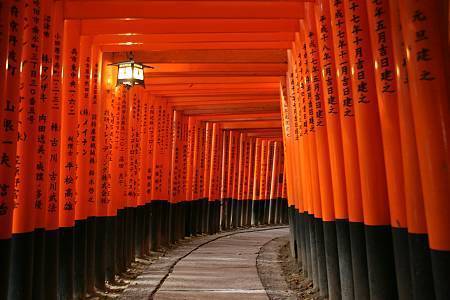 Fushimi Inari Taisha
In the afternoon, I checked on the state of the two Honganji Temples, Nishi-Honganji and Higashi-Honganji, which can be reached in short walks from Kyoto Station. Both temples are currently undergoing major renovation works.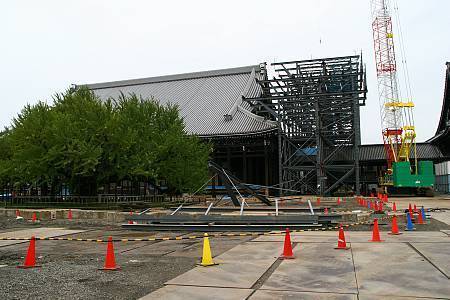 Nishi-Honganji
Nishi-Honganji's Founder Hall is now visible again after having been hidden by a huge cover for several years. The works are scheduled to be completed by December 2008. Higashi-Honganji, on the other hand, is scheduled to be back in shape by 2011. Its founder hall, Kyoto's largest wooden structure, is now being renovated under a huge white cover.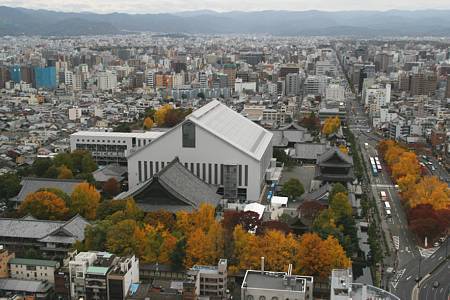 Higashi-Honganji