Kyoto Autumn Color Report (9)
Schauwecker's Japan Travel Blog
by Stefan Schauwecker, webmaster of japan-guide.com
This blog is intended to record some of my travel activities in Japan.
2006/11/24 - Kyoto Autumn Color Report (9)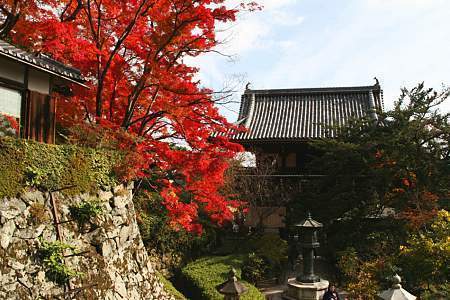 Yoshiminedera
In the morning, we visited Yoshiminedera, a spacious temple complex, built into the slopes of Kyoto's western mountains (Nishiyama). The autumn leaves in combination with the temple structures and views over Kyoto were spectacular.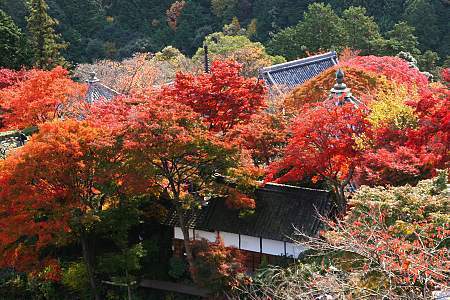 Yoshiminedera
To reach Yoshiminedera, take the JR Kyoto Line from Kyoto to Mukomachi Station or the Hankyu Kyoto Line to Hankyu Higashi-Muko Station, from where you can reach Yoshiminedera in 30 minutes by Hankyu Bus number 66. There are only seven buses per day on weekdays (even fewer during low season) and one bus per hour on weekends.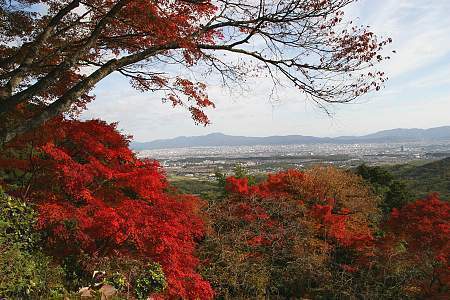 View over Kyoto from Yoshiminedera
In the afternoon, I headed to Daigoji, a temple more famous for cherry blossoms than autumn leaves. Although I had been to Daigoji twice or three times before, I had yet to make it to Kami-Daigoji, a "satellite temple site" on the summit of the mountain behind the Daigoji main grounds.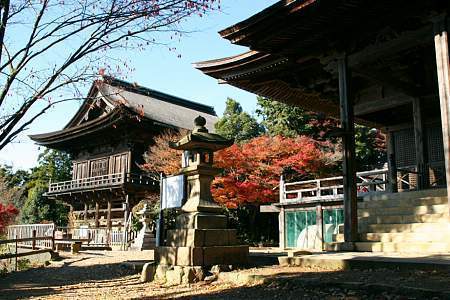 Kami-Daigoji
The climb to the top of Kami-Daigoji takes about one hour. It is a steep ascent through the forest. On the summit, the calm atmosphere of the remote temple and the views over the Kinki plain with the skyscrapers of Osaka at the horizon, were very rewarding. There were also some beautifully colored trees.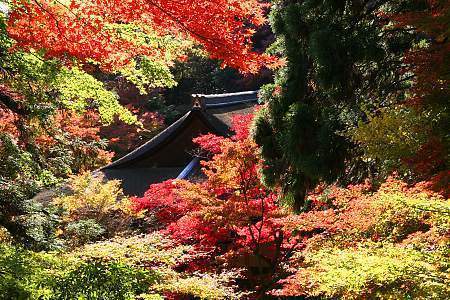 Kami-Daigoji
On the main grounds of Daigoji, the temple's famous pagoda and bridge were spectacular in combination with red maples. Since Daigoji is not particularly famous for autumn leaves, it was comparatively deserted compared to other Kyoto temples.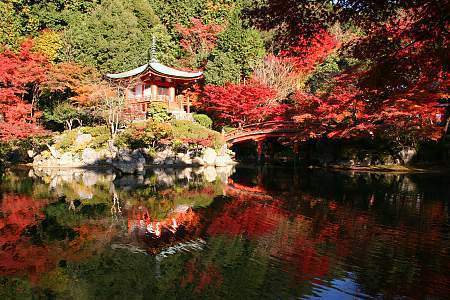 Daigoji
In the evening, we visited Kiyomizudera, one of several temples with special light up opening hours in the evenings (18:30 to 21:30, until December 3).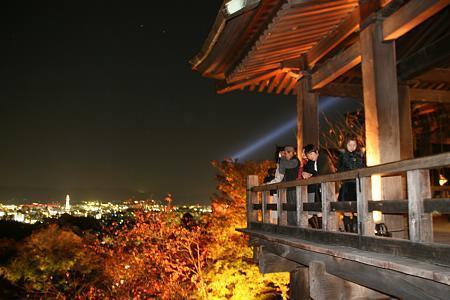 Kiyomizudera Light Up