Kyoto Autumn Color Report (10)
Schauwecker's Japan Travel Blog
by Stefan Schauwecker, webmaster of japan-guide.com
This blog is intended to record some of my travel activities in Japan.
2006/11/25 - Kyoto Autumn Color Report (10)
Today was the last day of our Kyoto autumn color report tour. Our only koyo related activity was a visit to Kinkakuji, where most colorful trees stand in the outer area of the temple grounds, rather than close to the Golden Pavilion itself.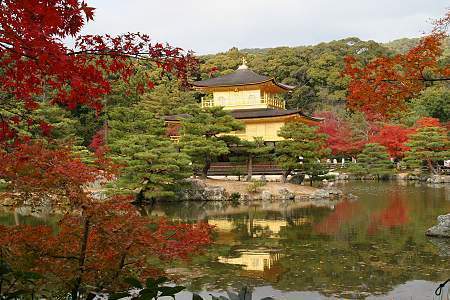 Kinkakuji
Before our visit to Kinkakuji, we went to the flee market at nearby Kitano Shrine, which is held on the 25th of each month. Various goods, including clothes, tableware, sculptures, foods and plants were on sale.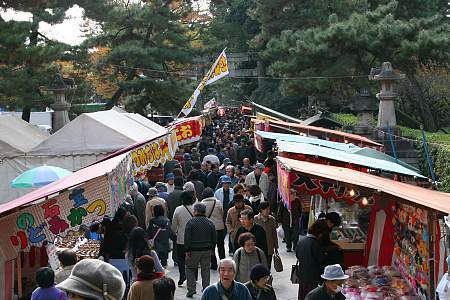 Kitano Shrine Flee Market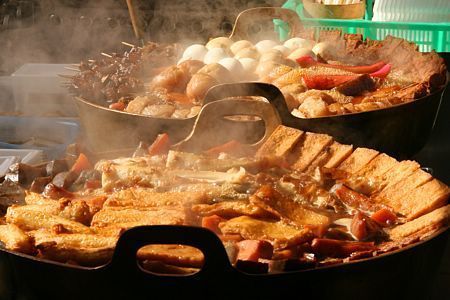 Oden sold at the Kitano Shrine Flee Market
Before catching the shinkansen back home in the afternoon, I visited the Kyoto National Museum and Sanjusangendo.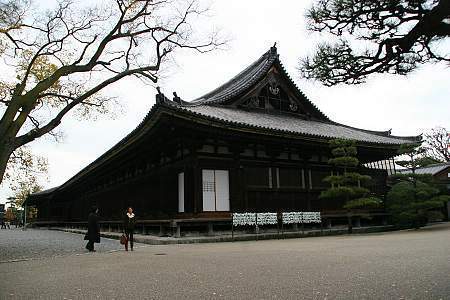 Sanjusangendo
While the autumn leaves were the main objective of our stay in Kyoto, a second objective was to get familiar with some of the city's leading hotels and ryokan. In order to do so, we spent our nine nights at nine different hotels and ryokan. See the next blog entry for more details.