Tanigawa Onsen (Minakami)
Schauwecker's Japan Travel Blog
by Stefan Schauwecker, webmaster of japan-guide.com
This blog is intended to record some of my travel activities in Japan.
2006/12/02 - Tanigawa Onsen (Minakami)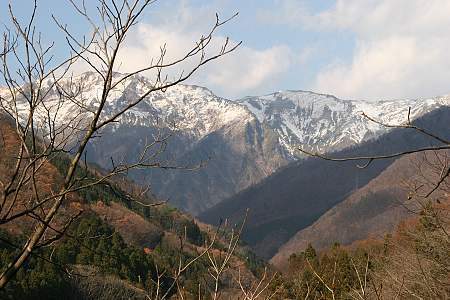 Mount Tanigawa
Tanigawa Onsen is one of several hot spring resorts within the municipality of Minakami Town in northern Gunma Prefecture. The small resort town is located at the foot of Mount Tanigawa, less than ten minutes by car from central Minakami.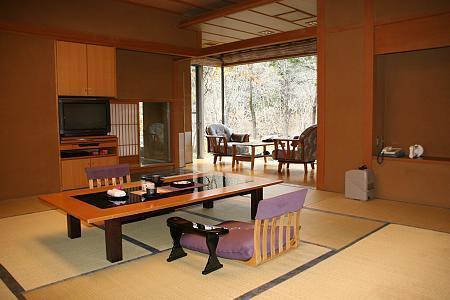 Our room
We stayed at the excellent Bettei Senjuan Ryokan, somewhat outside the town center of Tanigawa Onsen. The room with private outdoor hot spring bath, the meals with a heavy emphasis on local and seasonal dishes and the service were close to perfect.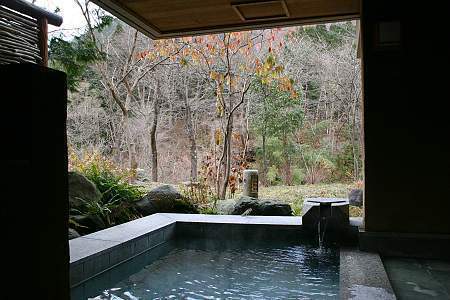 Our private bath
Before returning home on the second day, we had a light lunch in central Minakami. The town itself, also a hot spring resort known as Minakami Onsen, has obviously suffered from the overdevelopment of the bubble economy years of the 1980s. Several of the town's huge ryokan complexes are now in bitter need of renovation or have actually been closed and abandoned.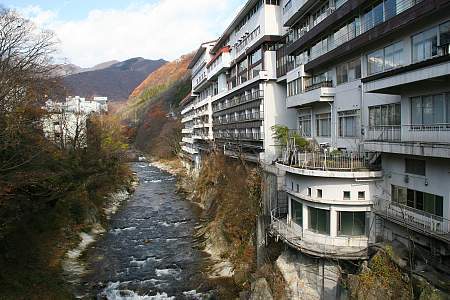 Minakami Onsen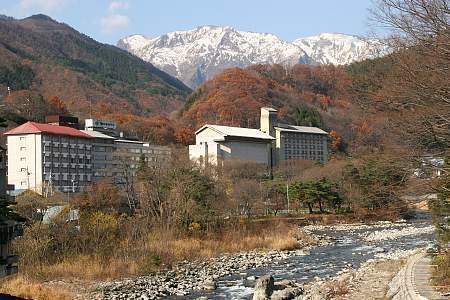 Minakami Onsen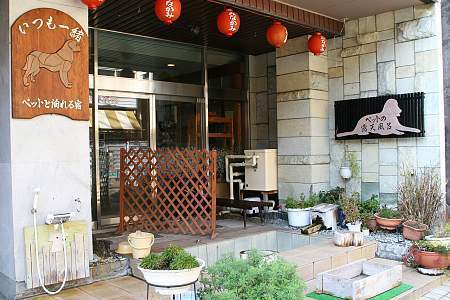 A pet friendly ryokan with a hot spring bath for dogs