Schauwecker's Japan Travel Blog
by Stefan Schauwecker, webmaster of japan-guide.com
This blog is intended to record some of my travel activities in Japan.
2006/12/03 - Chichibu Festival
Today I went to see the Chichibu Festival, which is held every year on December 2 and 3 in the small city of Chichibu in the mountains of western Saitama Prefecture. The festival's highlight takes place in the evening of December 3.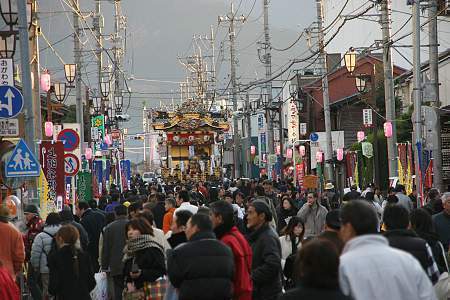 Chichibu can be easily reached from Tokyo by Seibu Railways in 100 minutes and for 750 Yen. We accessed Chichibu in less than an hour from our home by car. Able to check the current parking situation by mobile phone, we knew that all central parking areas were already full by noon and steered directly towards a more remote parking area, connected with central Chichibu by a free shuttle bus.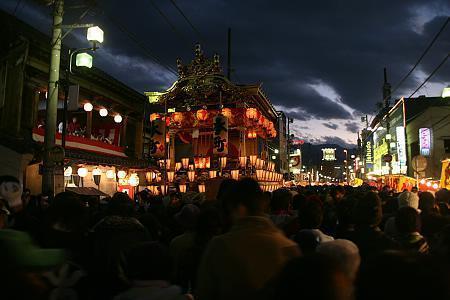 The Chichibu Festival is considered one of Japan's three best festivals, featuring large festival floats (yatai). The other two are the Takayama Festival and Kyoto's Gion Festival. The Chichibu Festival's six heavily decorated floats are each nearly seven meters tall and weight up to twenty tons.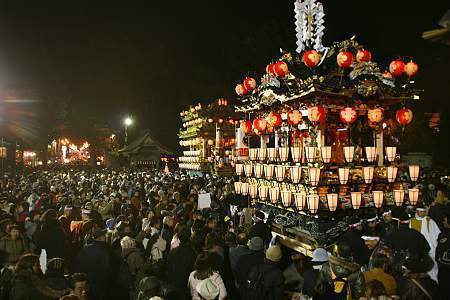 In the afternoon, the floats were displayed in different spots across the town, and from around 17:00, they were pulled through the crowded streets of central Chichibu. The festival atmosphere all over the town was captivating.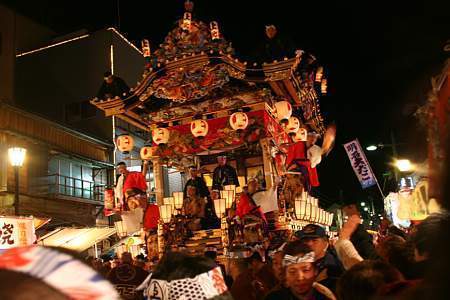 From 19:30 to 22:00, a spread-out, but spectacular fireworks display was held, while the festival floats gathered in a central location, barely accessible to spectators who had not occupied a space there hours in advance.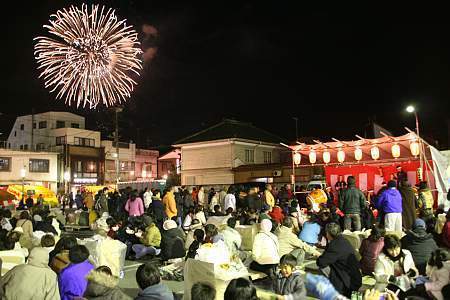 If you plan to visit the Chichibu Festival, make sure to bring warm clothes, as temperatures can drop below freezing.