Schauwecker's Japan Travel Blog
by Stefan Schauwecker, webmaster of japan-guide.com
This blog is intended to record some of my travel activities in Japan.
2007/02/27 - Cassiopeia Night Train
The Cassiopeia is a night train, connecting Tokyo with Sapporo on the northern island of Hokkaido. It leaves Tokyo's Ueno Station three to four times per week at 16:20 and arrives at Sapporo Station the following morning at 8:54.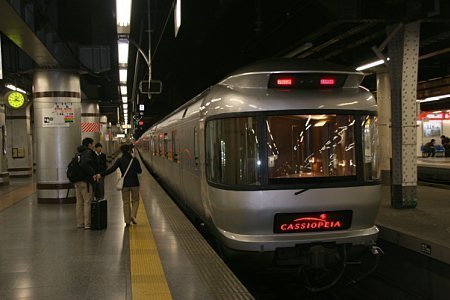 Before departure at Ueno Station
Along its way, the Cassiopeia passes Sendai (20:58), Morioka (23:16), Hakodate (4:18) and other cities, and uses the Seikan Tunnel to get from Honshu to Hokkaido. The Seikan Tunnel is with 54 kilometers currently the world's longest railway tunnel.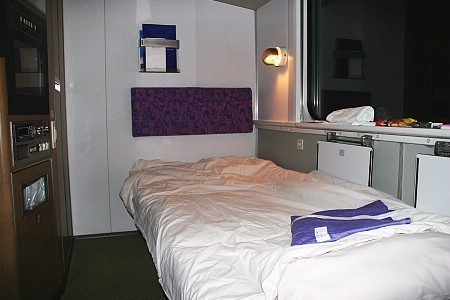 Private compartment
The Cassiopeia is Japan's most luxurious night train, carrying private first class compartments exclusively. Rooms (for use by two persons) are available from 13,350 Yen per person. The actual train ticket (base fare and express surcharge) costs an additional 19,000 Yen per person.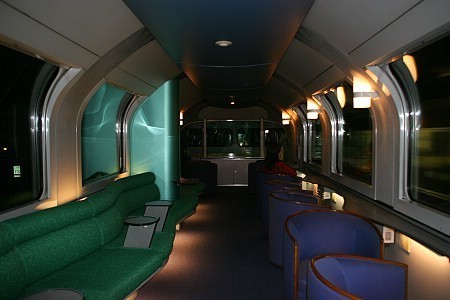 Lounge Car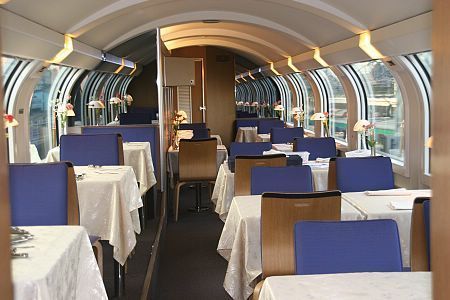 Dining car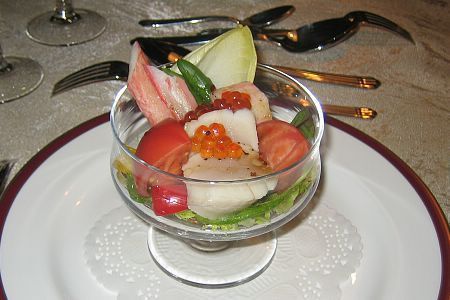 Appetizer of French dinner course
The Cassiopeia carries a dining car and a lounge car. A French dinner course costs 7800 Yen per person and has to be reserved in advance. There is also a cheaper Japanese kaiseki course and "pub time" later in the evening.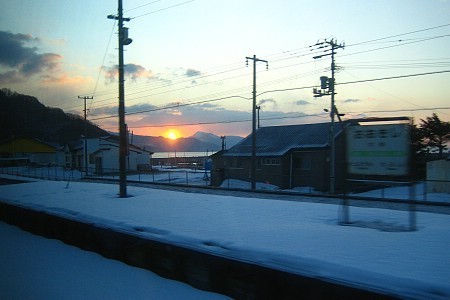 Sunrise on Hokkaido
All compartments on board of the Cassiopeia are equipped with a private toilet and sink, a television, pajamas, slippers, tooth brushes and a convenient number code lock. Beer, wine, sake, soft drinks, snacks, bento boxes and Cassiopeia original souvenirs are sold on board of the train.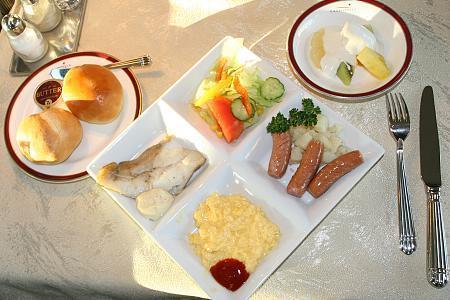 Breakfast, served in the dining car (1600 Yen per person)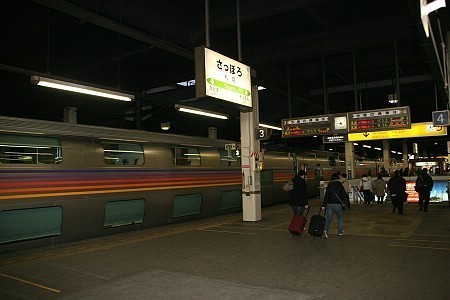 Arrival at Sapporo Station
Reservations for the Cassiopeia can be made at JR ticket counters and through travel agencies in Japan, but note that it is not unusual for the train to get booked out, especially during the summer months. Japan Rail Pass holders have to pay a supplement of about 19,000 Yen to use the Cassiopeia.