Sanyo Coast in Full Bloom
Schauwecker's Japan Travel Blog
by Stefan Schauwecker, webmaster of japan-guide.com
This blog is intended to record some of my travel activities in Japan.
2007/04/04 - Sanyo Coast in Full Bloom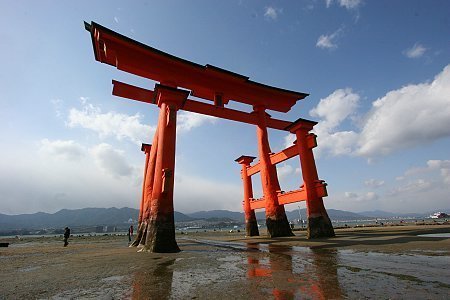 Booking two weeks in advance, I tried to coincide this trip to Hiroshima, Miyajima and Iwakuni with the peak of the cherry blossom season. Luckily, the sakura forecasts proved to be accurate, and we were able to enjoy the trees in full bloom wherever we went.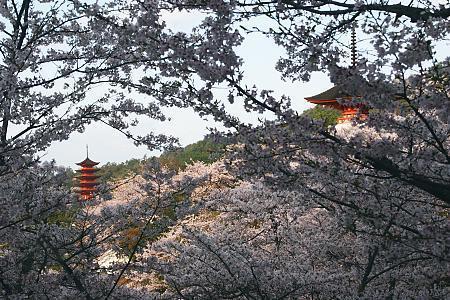 Cherry trees in full bloom on Miyajima
All seats on board of our car on the nozomi #61 from Tokyo to Hiroshima were occupied as the train left Shin-Yokohama Station. In Kyoto, most female passengers alighted from the train, and 15 minutes later, most male passengers got off at Shin-Osaka Station.
After arriving in Hiroshima, we immediately continued by local train to Miyajima-guchi Station, from where we took the ferry to Miyajima. At the pier on Miyajima, a staff member of the Iwaso Ryokan picked us up despite the fact that we arrived two hours ahead of check in time.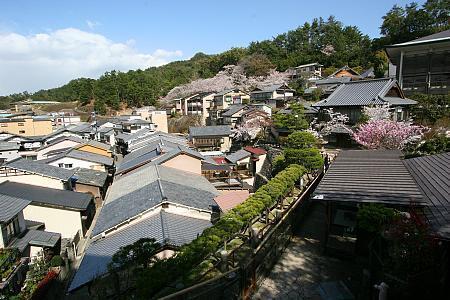 Town on Miyajima
We spent the remaining day exploring the small town on Miyajima. Already familiar with the island's main sights, we concentrated on the town's back lanes and the walking trails in the hills behind the town, where we enjoyed fine views of the shrine island in combination with cherry blossoms.
Itsukushima Shrine, considerably damaged by a strong typhoon two and a half years ago, was back in full shape. The low tide made it possible to walk to and under the "floating torii gate" and to observe the harvesting of shellfish in the tidal flat.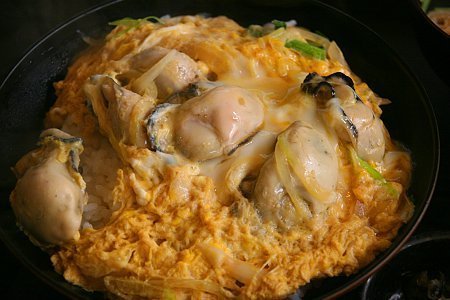 Oyster Donburi Lunch
Our high expectations towards the Iwaso Ryokan, which boasts a 150 year long history of accommodating members of the Imperial Family and domestic and international prominence, including former prime minister Koizumi and olympic gold medal winner Ian Thorpe, however, were not quite fulfilled.
The service, facilities and meals were not quite on the level of a leading top-class ryokan: good, but not outstanding.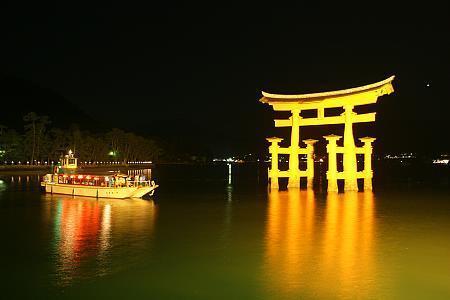 Lit up torii gate
A must-do activity for all visitors, spending a night on Miyajima, is a walk in yukata to the lit up shrine and torii gate after dinner. It is also possible to view the torii gate from boats: 30 minute night cruises cost around 1500 Yen.
We returned to the shrine at 6:30 on the following morning to fully enjoy the privilege of experiencing the island when the streets are still empty and calm, and locals, walking their dogs, outnumber tourists.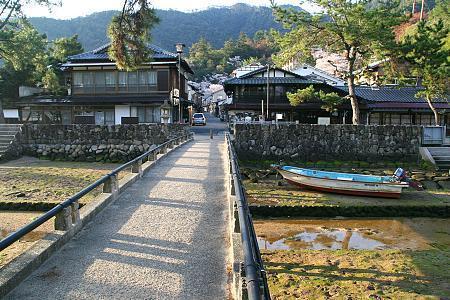 Miyajima in the early morning
The relatively new (I believe) direct boat service from Miyajima to Hiroshima Peace Park is not only one of the fastest ways to travel between Miyajima and central Hiroshima (50 minutes, 1900 yen), it also double functions as a nice cruise of Hiroshima Bay and the Otagawa River. However, it is not covered by the Japan Rail Pass.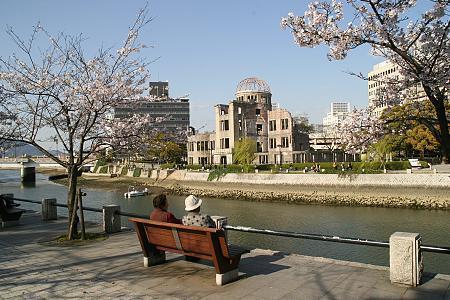 Hiroshima Peace Park
In Hiroshima, we visited Hiroshima Peace Park and Shukkeien, a traditional Japanese landscape garden for some hanami. The trees were in full bloom, and several freshly wed couples were taking wedding photos under the blossoms.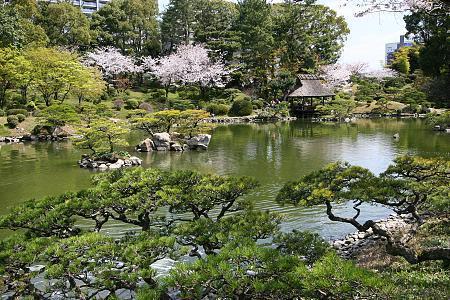 Shukkeien Garden
Mazda, one of Japan's leading car manufacturers, is headquartered in Hiroshima, and offers daily free tours in English and Japanese, except on weekends and holidays. The tours include a visit to the interesting Mazda Museum and a look into the assembly factory. Recommended not only to car lovers. Advance reservations are required.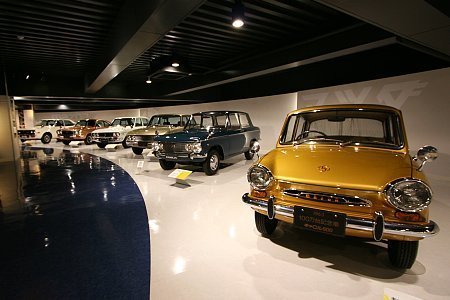 Mazda Museum
On day three, I finally made my first visit to Iwakuni, Yamaguchi Prefecture, reached from Hiroshima in 50 minutes by local train (Iwakuni Station) or 20 minutes by shinkansen (Shin-Iwakuni Station).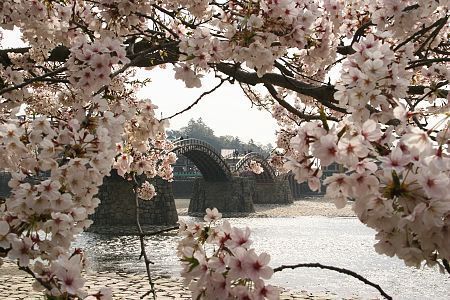 Kintaikyo Bridge
Iwakuni's main attraction, the Kintaikyo Bridge was spectacular in combination with the cherry blossoms. By ropeway we also accessed the reconstructed Iwakuni Castle, which offers spectacular views from its mountain top location.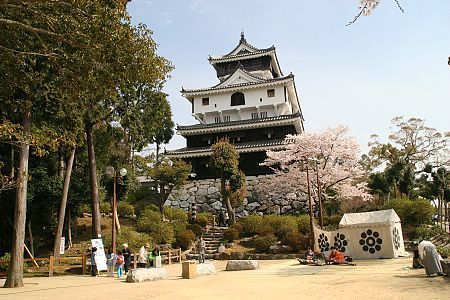 Iwakuni Castle