Schauwecker's Japan Travel Blog
by Stefan Schauwecker, webmaster of japan-guide.com
This blog is intended to record some of my travel activities in Japan.
2007/12/08 - Arashiyama Hanatoro
From December 8 to 17, Kyoto's pleasant Arashiyama district at the city's outskirts remains busy even after sunset, as walking trails are lined and illuminated by lanterns, ikebana works are exhibited in the streets, and forests and temples are lit up.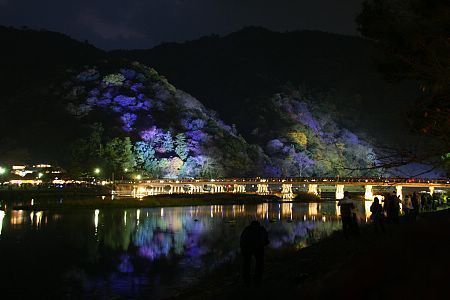 Lit up Arashiyama mountains and Togetsukyo Bridge
The annual event is called Arashiyama Hanatoro (lit. "flower and light road"), and is held for the third time in Arashiyama. During the ten days, lights are turned on daily at 17:00 and turned off again at 20:30.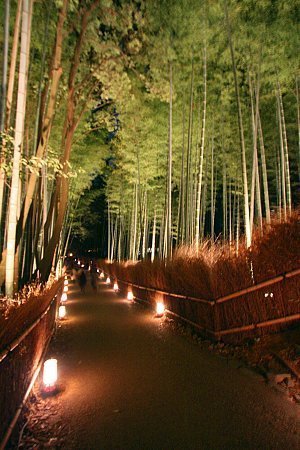 Lit up walking trail in the bamboo groves
In early spring, Hanatoro is also held in Kyoto's Higashiyama district, where the event dates back to the year 2003. In 2008, the Higashiyama Hanatoro will be held from March 14 to 23.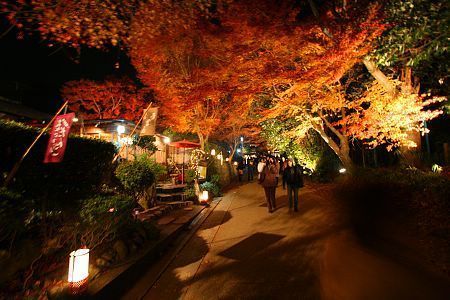 Due to warm weather earlier this year, the autumn foliage season has been delayed by a few days in 2007. Although the season's peak has passed in the meantime, the Arashiyama mountains were still colorful on December 8, and Hanatoro could be enjoyed in combination with some remaining autumn foliage.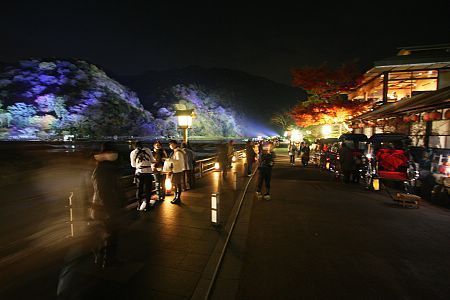 For a particularly pleasant and comfortable Hanatoro experience, I recommend to spend the night in Arashiyama, where there are several ryokan attractively located along the river. We stayed at one of them, the Rangetsu Ryokan.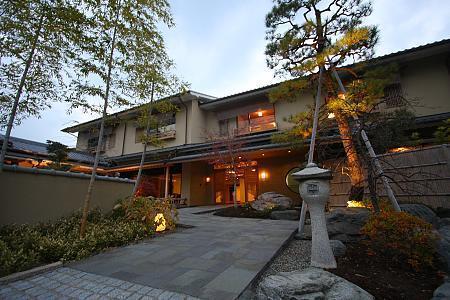 Rangetsu Ryokan in Arashiyama
The great location, good food, friendly service, brand new infrastructure and our bad timing (Saturday is the busiest and most expensive day of the week) resulted in what I found to be a slightly oversized bill. Regular off-season rates start at 28,000 yen per person with dinner and breakfast included.