Schauwecker's Japan Travel Blog
by Stefan Schauwecker, webmaster of japan-guide.com
This blog is intended to record some of my travel activities in Japan.
2008/09/25 - Daisetsu Kogen Onsen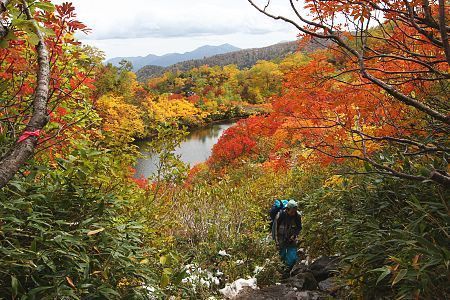 Daisetsuzan is a big national park with an area larger than some of Japan's smaller prefectures. As a result, there are numerous bases from which to explore the park. Today, I visited another of them, Daisetsu Kogen Onsen, a one-ryokan hot spring "resort" at the end of a ten kilometer long, unpaved road.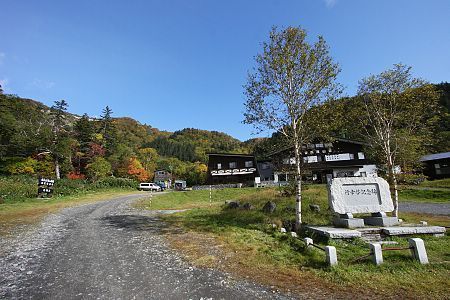 Kogen Onsen's most popular attraction is a circular hiking course through the area's pond dotted highlands. Because bears are often seen along the eight kilometer long course, all visitors are required to pay an initial visit to the "Brown Bear Information Center". In fact, the hiking course starts through the center's back door.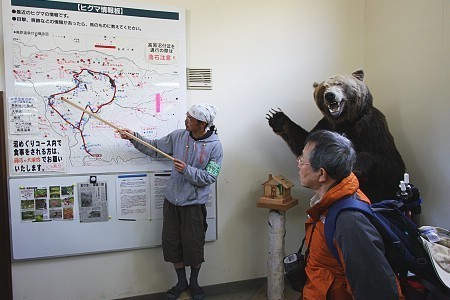 After about a 45 minute ascent through the forest and past some steaming sulfur vents, I reach the first pond. The autumn colors were already quite spectacular in the forest, but the real show was only about to start.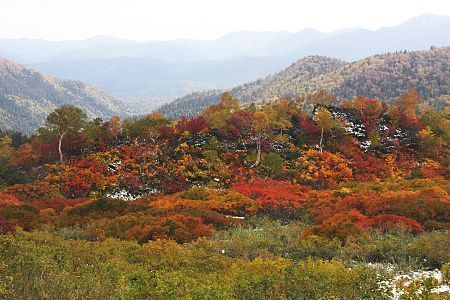 When preparing today's hike, I read somewhere that Kogen Onsen "boasts such unrivaled autumnal tints that the mountain might appear to an observer to be burning". My suspicion that this would be just another tourist guide's dramatization proved false by the time I reached Takimi Pond.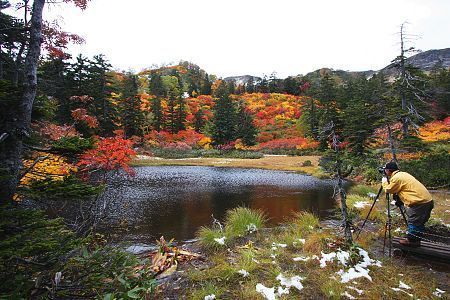 The path continued upwards for about one hour until it reached an altitude where trees would become sparse, and the views over the burning mountains would become even better.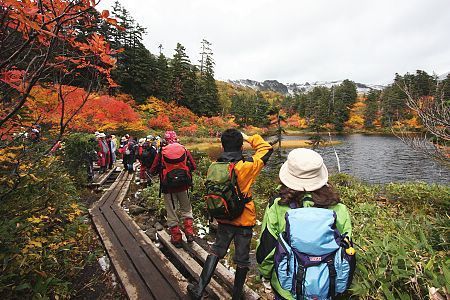 Kogen Onsen has been my best ever koyo (autumn leaf) experience so far, and I am excited to see whether any upcoming trips on this year's autumn leaf report will be able to beat it.