Schauwecker's Japan Travel Blog
by Stefan Schauwecker, webmaster of japan-guide.com
This blog is intended to record some of my travel activities in Japan.
2008/10/10 - Akagiyama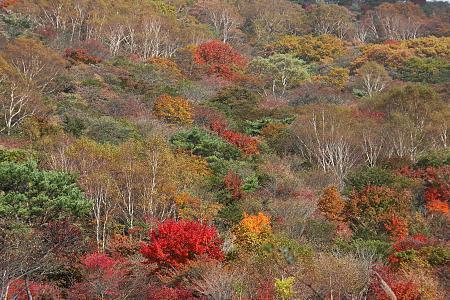 Today I made a first autumn leaf trip to a destination in the Kanto Region. I visited Akagiyama, one of the "three famous mountains" of Gunma Prefecture, where fall colors have meanwhile descended to altitudes of around 1500 to 2000 meters above sea level and reached Akagiyama's summit.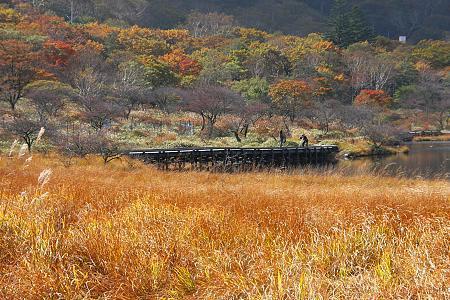 Looking over Gunma's prefectural capital Maebashi, Akagiyama is a popular recreation area for local residents, but is only little known among international visitors. Its tourist facilities date back several decades and make a somewhat run down but nostalgic impression.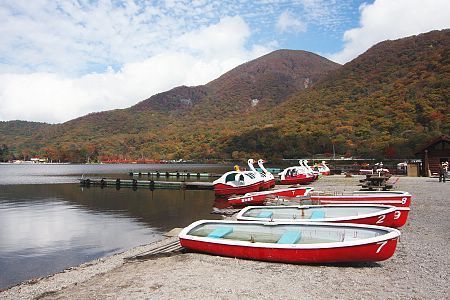 Akagiyama is a dormant volcano with a summit caldera, which attracts visitors with some ponds, a small marshland and hiking trails.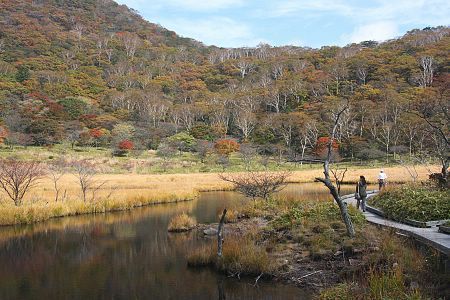 The largest pond in Akagiyama's caldera is Ono (lit. "large pond"). Several restaurants, boat rental places and souvenir shops, as well as Akagi Shrine, can be found along its shores.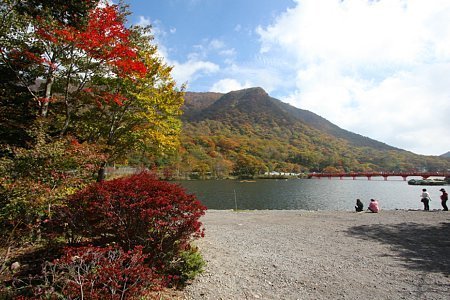 Not far from Ono lies Kakumanbuchi, a small marshland with pond, which is also nicknamed "Little Oze" after the larger, more famous marshlands of nearby Oze National Park. A circular trail leads around the central pond and gave me the impression of having returned to Hokkaido.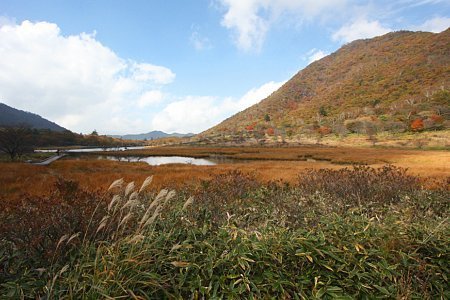 Finally I visited Kono (lit. "small pond"), which also offered some nice autumn colors around its undeveloped shores. The colors in the higher altitudes of Akagiyama should remain worth seeing for at least another week.