Schauwecker's Japan Travel Blog
by Stefan Schauwecker, webmaster of japan-guide.com
This blog is intended to record some of my travel activities in Japan.
2008/11/18 - Mino Park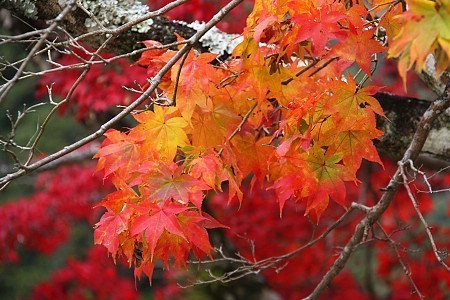 Almost two months after this year's first autumn leaf report from the roof of Hokkaido, the fall colors are finally descending into the lower elevations and southern latitudes of Japan, including Tokyo, Osaka and Kyoto.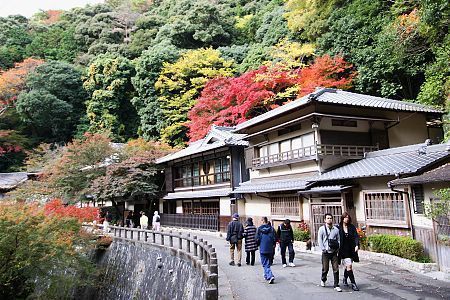 Today I visited Mino Park (Mino Koen; also romanized as Minoh or Minoo), one of the most popular autumn leaf spots in Osaka. The autumn colors were already quite attractive.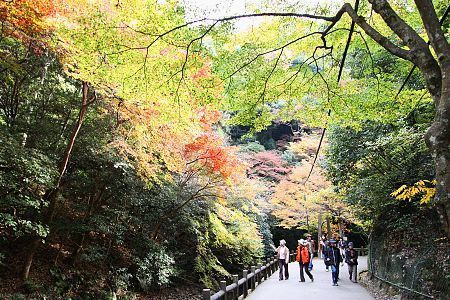 Mino Park is a valley in the forested mountains north of Osaka, accessible from the city center in only 30 minutes by Hankyu Railways. Due to its proximity to Osaka and its natural beauty, Mino Park can get quite busy even on weekdays, especially during the autumn leaf season.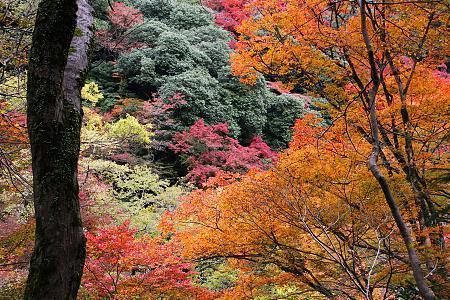 Paved walking trails lead about three kilometers uphill through the forested valley, passing temple and shrine buildings, monuments and food stands, serving maple leaf tempura, along the way. At the end of the trail, walkers get rewarded with the sight of Mino Waterfall.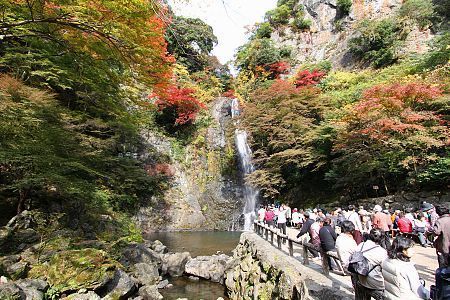 Today, autumn colors could be spotted along the entire trail and are approaching their peak. The valley should remain worth visiting for autumn colors for at least one or two more weeks.