Schauwecker's Japan Travel Blog
by Stefan Schauwecker, webmaster of japan-guide.com
This blog is intended to record some of my travel activities in Japan.
2008/11/20 - Miyajima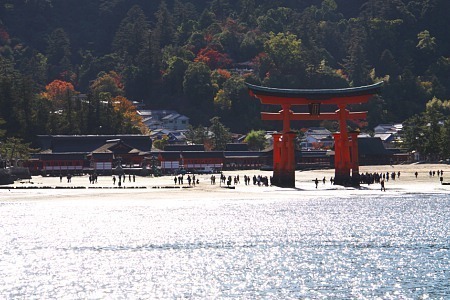 This year's western most autumn leaf report brought me to Miyajima, the scenic island off Hiroshima, which is most famous for its floating torii gate.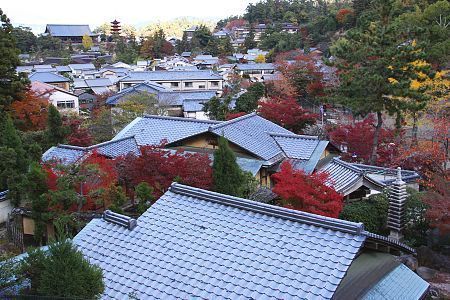 Miyajima's prime location for autumn colors is Momijidani Koen ("Maple Valley Park"), located a five minute walk inland from Itsukushima Shrine in direction of the Miyajima Ropeway station.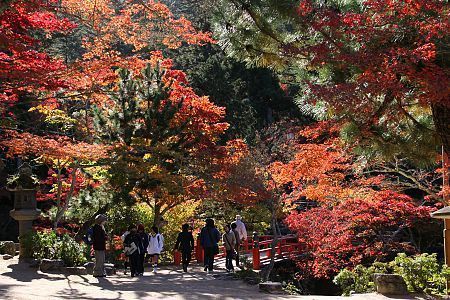 Many maple trees in the Momijidani have reached the peak of their autumnal beauty. The valley will be attracting autumn color viewers for at least another week.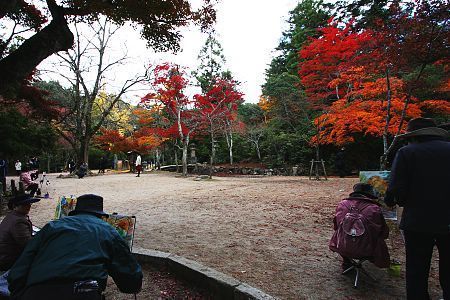 From Momijidani Koen I took the ropeway up Misen, the tallest mountain on Miyajima. Pockets of autumn colors were spicing up the mountain's forested slopes, which are dominated by evergreens.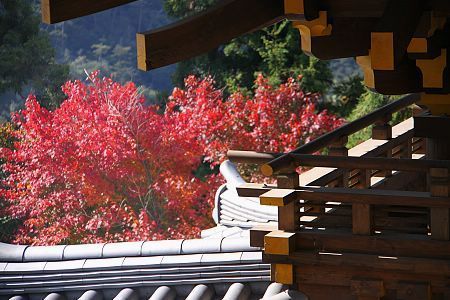 Rather than descending Misen by ropeway, I walked down along one of its three hiking trails. All of the trails are now open again after completion of repair works on the most attractive one, Daishoin Trail, which had been damaged by a typhoon a few years ago.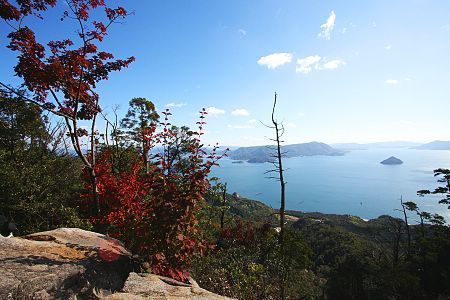 Before heading back to the ferry pier, I stopped by Miyajima's most important temple, Daishoin. Autumn colors on the temple grounds were quite attractive.