Cherry Blossoms in Kawazu
Schauwecker's Japan Travel Blog
by Stefan Schauwecker, webmaster of japan-guide.com
This blog is intended to record some of my travel activities in Japan.
2009/02/26 - Cherry Blossoms in Kawazu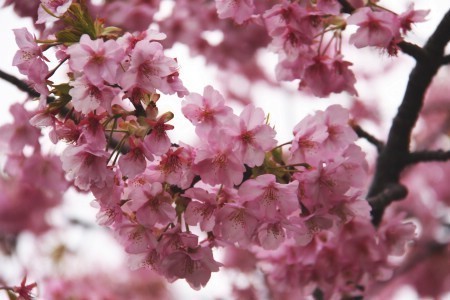 A large majority of cherry trees in Japan bloom for about one or two weeks in April. However, thanks to some early blooming cherry tree varieties, it is possible to enjoy hanami (cherry blossom viewing) several weeks before that.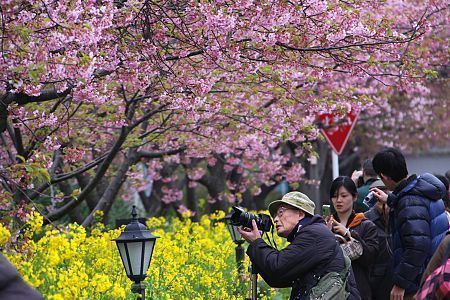 One of the most famous spots for early hanami is the town of Kawazu on the east coast of the Izu Peninsula, where the local cherry trees usually start blooming as early as late January.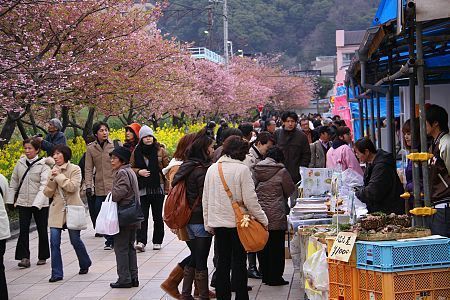 Not only do they open earlier, Kawazu's cherry blossoms also have a longer lifespan than their April cousins. The cherry blossom season in Kawazu usually lasts over one month from late January to early March.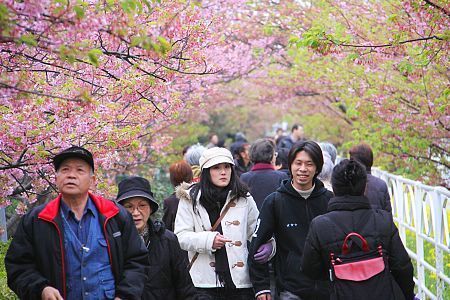 Due to a mild winter, the blossoms are a little bit ahead of their average schedule this year. When we visited Kawazu today, most trees were already beyond full bloom and have started to develop green leaves. They still made a pretty sight, nevertheless.