Cherry Blossom Report: Osaka
Schauwecker's Japan Travel Blog
by Stefan Schauwecker, webmaster of japan-guide.com
This blog is intended to record some of my travel activities in Japan.
2009/04/06 - Cherry Blossom Report: Osaka
Osaka Castle
April 6, 2009 - full bloom
Over 4000 cherry trees are planted on the spacious grounds of Osaka Castle, one of Japan's 100 best cherry blossoms spots. A particularly nice place for a picnic is Nishinomaru Park (350 yen) in the castle's western citadel with wide lawns, views of the castle tower and light up in the evenings.
Many trees in Osaka Castle Park have finally reached full bloom thanks to the warm and sunny weather of the recent days. The whole week should provide great cherry blossom viewing opportunities around the castle.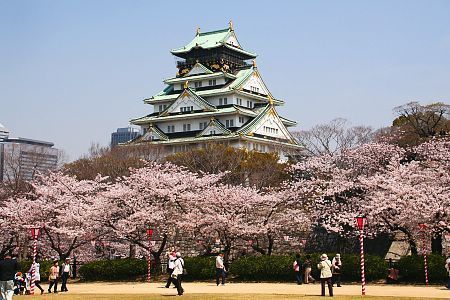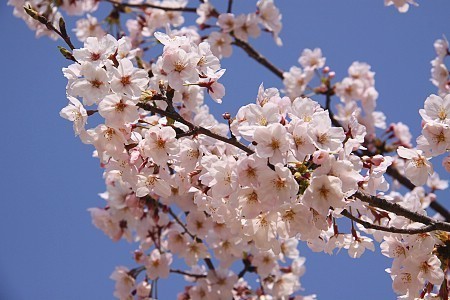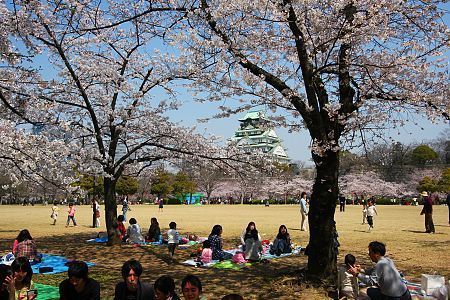 ---
Kema Sakuranomiya Park
April 6, 2009 - full bloom
Nearly 5000 cherry trees line Okawa River for several kilometers. The seemingly endless rows of cherry trees can be viewed from a pleasant riverside promenade or from ships cruising the river. There are also some lawn areas with space for picnics.
Cherry trees in Kema Sakuranomiya Park have reached full bloom, and some have even started to lose their first petals, although the peak of this year's cherry blossom season should continue for several days to come.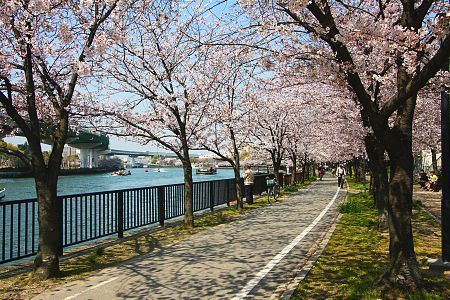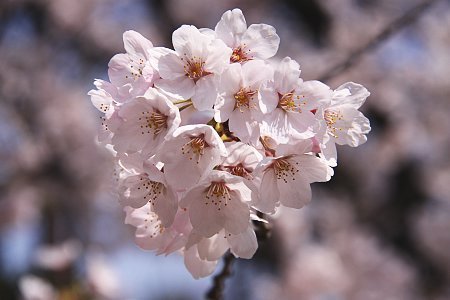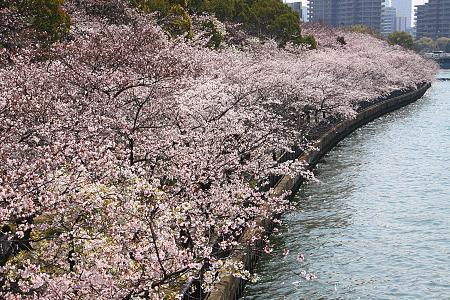 ---
Expo 70 Commemorative Park (Banpaku Kinen Koen)
April 6, 2009 - full bloom
The former site of the 1970 World Exhibition in Osaka was turned into a large public park with over 5000 cherry trees along its paths and around its large lawn areas. There is an admission fee of 250 yen and light up in the evenings.
Many trees in the park have reached full bloom, while others need another day or two. Because it took the trees exceptionally long this year to develop from kaika (opening of first blossoms) to mankai (full bloom), some trees have already started to lose some of their petals while barely having reached full bloom. However, this does not currently impact the beautiful sight of the trees, at all.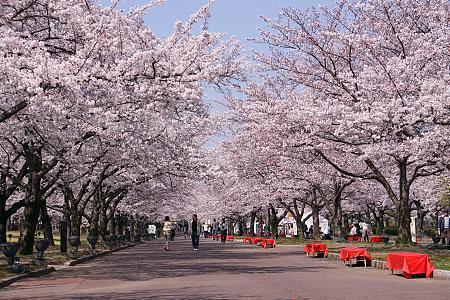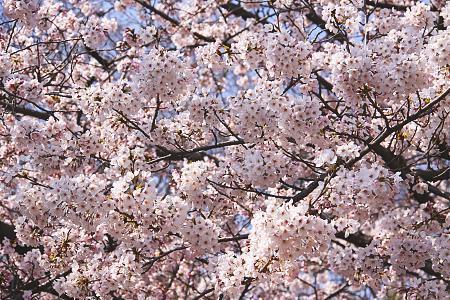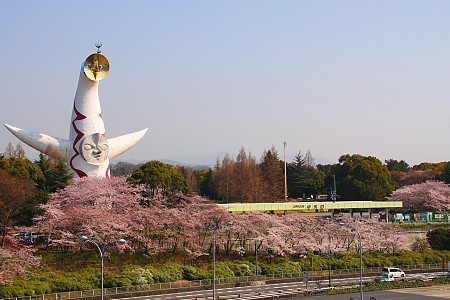 ---
Tsurumi Ryokuchi Park
April 6, 2009 - full bloom
This large public park served as the site of a flower exhibition in 1990. Hundreds of cherry trees are planted across the park, offering visitors lots of attractive picnic spots. There is also an "international garden" section with about 50 small, representative gardens from countries across the world.
Cherry trees in Tsurumi Ryokuchi Park have reached full bloom and should keep their seasonal beauty for at least a week.