Furano Lavender in full bloom
Schauwecker's Japan Travel Blog
by Stefan Schauwecker, webmaster of japan-guide.com
This blog is intended to record some of my travel activities in Japan.
2009/07/14 - Furano Lavender in full bloom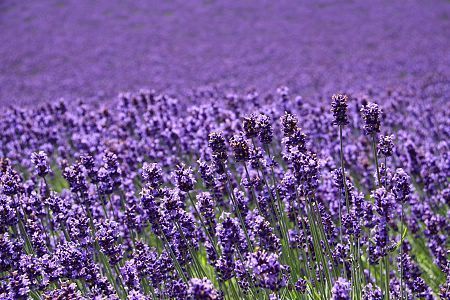 A photo of lavender fields at Farm Tomita in a railway calendar in the 1970s marked the beginning of Furano as Japan's ultimate lavender viewing destination, a distinction that is attracting large numbers of domestic and oversea tourists to the rural city in central Hokkaido each summer.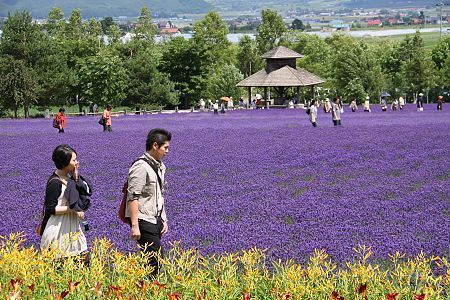 July is the best time to see the lavender. Although there are several lavender varieties with different blooming schedules, the main bulk of flowers opens towards late June, reaches full bloom around mid July and declines in late July and early August. This year, full bloom can currently be enjoyed.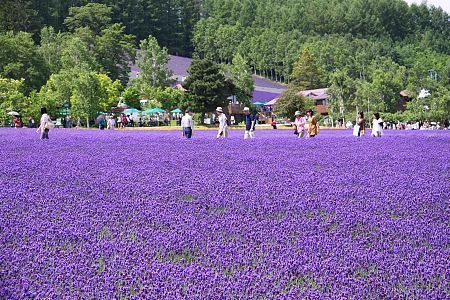 Furano has more than a dozen lavender farms which are open to tourists. Among them, Farm Tomita is justifiably the most popular. Not only was the legendary photo taken at Farm Tomita, but the farm's fields and facilities are Furano's most beautiful and best maintained. The only downside are the large crowds of visitors, especially on weekends.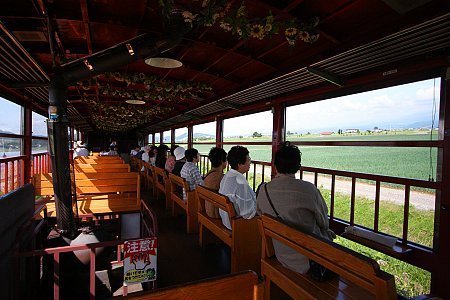 The competition to attract tourists has resulted in an amazing range of lavender related activities and goods. Activities include tractor pulled flower viewing tours through the fields, lavender picking and seasonal open-car train rides, while goods on sale range from lavender soap and perfume to lavender flavored ice cream, tea and lemonade.