Autumn Color Report: Kusatsu Onsen
Schauwecker's Japan Travel Blog
by Stefan Schauwecker, webmaster of japan-guide.com
This blog is intended to record some of my travel activities in Japan.
2009/09/30 - Autumn Color Report: Kusatsu Onsen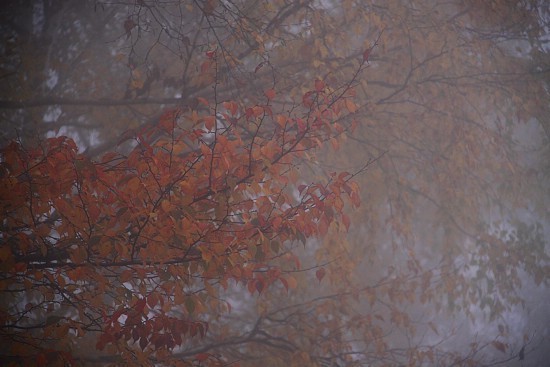 In the mountains of central and eastern Japan, autumn colors have meanwhile descended into altitudes of around 2000 meters above sea level.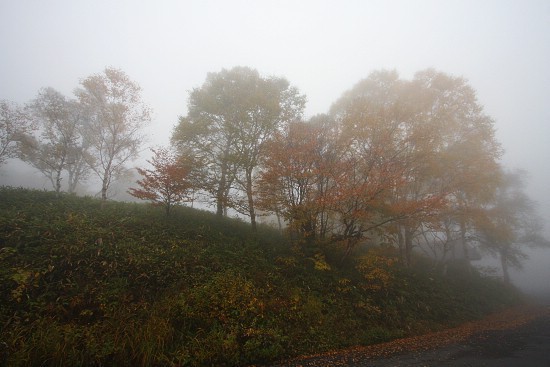 Today we drove along Japan's highest national route, Route 292, which connects Shiga Kogen in Nagano Prefecture with Kusatsu Onsen, one of the country's best hot spring resorts in Gunma Prefecture. The road climbs to 2172 meters above sea and passes Mount Shirane, an active volcano, along the way.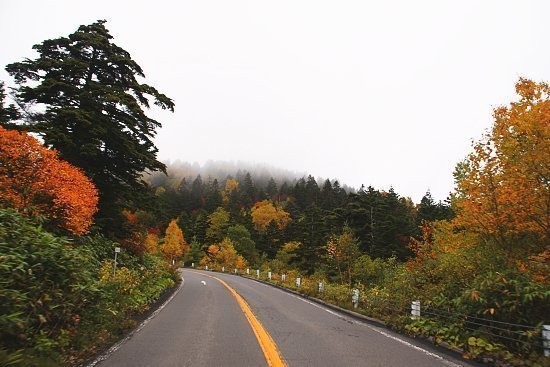 Coming from the Nagano side, the colors started to be pretty around Shiga Kogen and seemed to be at their peak along the highest section of the road and around Mount Shirane. However, because of thick fog, our views of the colors and the spectacular mountain landscape was limited considerably.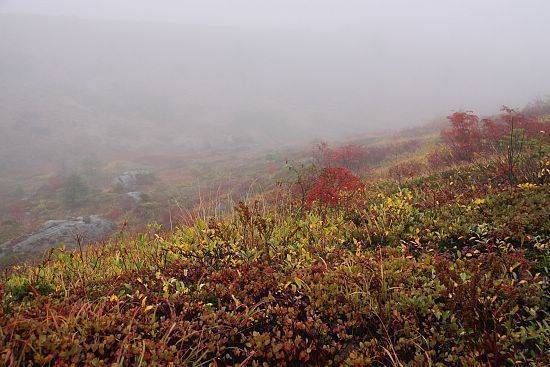 Down in the town of Kusatsu, autumn colors were not yet as advanced, but we were able to spot yellow and red leaves around Sainokawara Park and its large outdoor bath (rotemburo).